Where is your favourite place?

As a traveller, this is a question that I get asked all the time. In fact, I would go so far as to say that every single non-traveller has asked me this question on learning about my lifestyle (my lifestyle pre-virus that is).

And it makes sense. People are always looking for tips, stories and recommendations, and I would be lying if I had never asked this question, particularly when I meet somebody who has travelled extensively in a part of the world that I have yet to visit.

However, this question is so difficult to answer, and if you'll allow me to be frank, I would have to say that the answer has evaded me ever since I started travelling over 5 years ago.



Every time I tell somebody where my favourite place is, my answer changes. Sometimes it's Cambodia, sometimes it's Poland, and sometimes it's Italy or Albania. More recently, I have felt a pull to return to Bali in Indonesia, and when I remember my time in Bali, it's difficult to think of it as anything less than The Best Place Ever.

I feel disloyal to Italy whenever I tell people that actually, Poland really does have a large chunk of my heart, and I feel even more disloyal to Cambodia, my home and island paradise for almost 12 months, when I completely fail to include Southeast Asia in my ramblings about the Balkans and Eastern Europe.

I guess, as travellers, we are disloyal to an extent. We hop on buses and planes spontaneously, leaving behind our plans in a certain place because the promise of something better lured us away. We dive into new countries and cultures, professing our love for them without giving a second thought to the places that we have left behind, and no matter how much we fall in love with a given place, we are always curious about what else is out there, waiting to be discovered.



You could easily apply this same sentiment to a relationship commitment phobe or serial cheat, and I'm sure that many people would agree that these people have problems, that they need to learn how to make a choice and stick with it, and stop wondering whether the grass is greener on the other side (but what if it is?).

I talk from first-hand experience when I say that I know all about being a relationship commitment phobe. My boyfriend loves to joke about how horrified I was at the idea of making it 'official' with him, and it's true that every time I have felt as though a guy has liked me in the past, I would find ridiculous reasons to avoid progressing with them (because seriously, no soul mate of mine would like action movies).

My mentality when it comes to countries and travel is the exact same, only a million times stronger.

The idea of committing to one country for even a year or two is terrifying to me, and the phrase '12 month lease' sounds like the dragging of a ball and chain to my ears, despite the fact that I'm on the brink of signing one in Valencia, Spain.



For those of us with itchy feet, with the desire to explore every inch of the world and not leave a single stone unturned, we simply cannot rest until we are sure that there is nothing better out there, and when the world is as big as it is, how can we ever be sure?

I feel so stifled, so trapped, when I am in my home town of Manchester for an extended period of time (let's say, more than 6 weeks or so).

This has absolutely nothing to do with Manchester. I love Manchester. I love cosying up in my favourite pub with my friend Leanne every Friday, drinking £2 pints and putting the world to rights. I love Monday nights at the Frog and Bucket comedy club, and I love bar hopping in the Northern Quarter, wrapping my coat around me as I duck down cobbled alleyways and discover new dive bars every time.

Manchester is the greatest city in the world. But Manchester has been my prison for most of my life.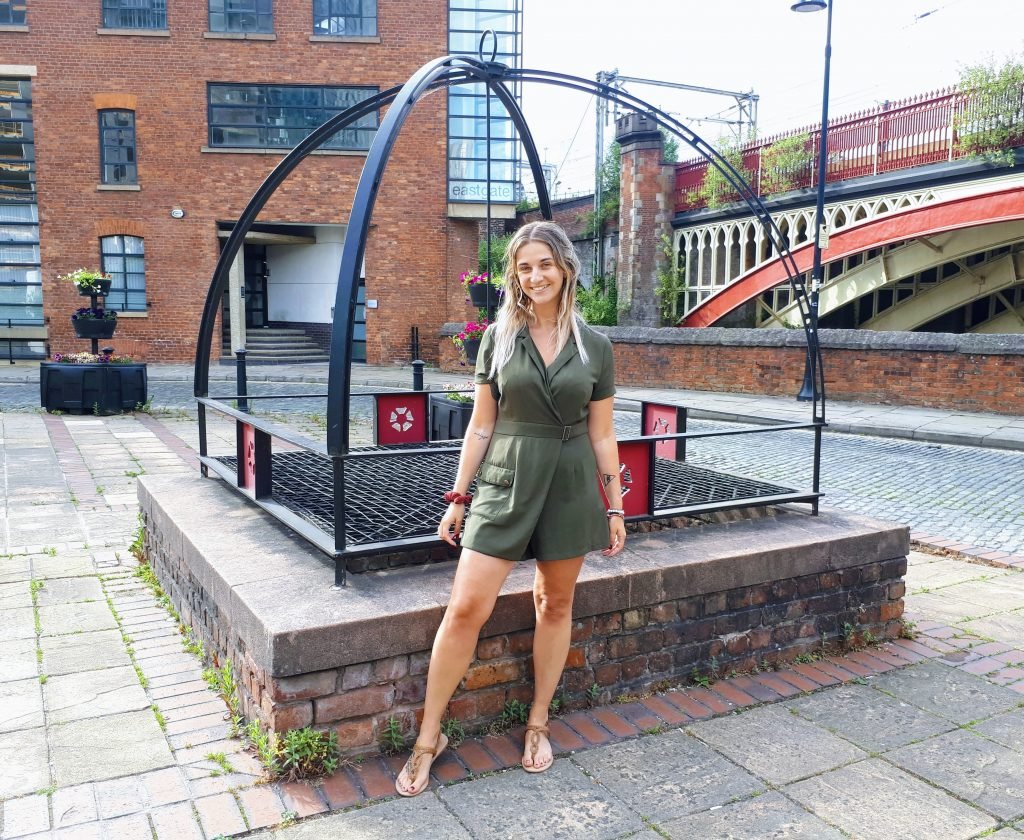 The same thing happened with Koh Rong in Cambodia. My paradise island, my bamboo hut on the beach, the job that I loved and the small-town feel turned into something I hated overnight. All of a sudden, I felt trapped. The fact that I couldn't get to mainland Cambodia easily (even in the event of a medical emergency) was suddenly oppressive rather than charming, and the once cherished small-town mentality of the other travellers living there felt toxic and smothering to me.

Does the same go for Palermo, the Sicilian city that I returned to time and time again with the intention of putting down roots?

To an extent, and to the surprise of anyone who knows me, yes.

The chaos of the city was what initially endeared me to it. I loved the way that nothing works as it should, everything is late and cars make it their sole mission to run you over. Of course, after a few months there trying to create a life, these quirks didn't always seem so cute.



But please understand me.

None of this has anything to do with Manchester, or Koh Rong, or Palermo.

It is the nomad in me, the voice deep inside me that yearns for nirvana, that whispers to me late at night that I haven't found 'my place' yet, even though perhaps nowhere is 'my place' and perhaps that is the point.

Perhaps everywhere is my place.

The older I get, the more this feeling of not having found my ideal spot plagues me. I yearn to be settled, to be a member of a community and to feel as though somewhere is my home, although equally I know that for someone like me, to be content with such things is probably impossible.

I want to have a place to come home to after a trip, to be able to look forward to waking up in 'my own bed,' and to be able to buy trinkets from my travels without the fear of them weighing down my backpack for the next 6 months as I lug them around from place to place.

I want to have a local coffee shop where the barista knows me by name, and find a co-working space where I can experiment with this whole 'office' environment thing. I want to have all of my books (okay – some of my books) in one place and for my clothes to hang up in a wardrobe rather than be rolled up into packing cubes.

But equally, I don't want any of that.



My dream is to divide my time between 3 or 4 places.

A cottage in a hilltop village in Tuscany where I can write to my heart's content, gorge on delicious Italian mountain food and be a member tight-knit community would do me right, before moving on to a small beach town somewhere in Portugal or Spain, where everybody surfs and listens to reggae music and prefers beanbags to chairs.

For the winter months, I'd seamlessly transition to life in a medieval European Old Town like Krakow or Prague, where I would devour hearty plates of Central European food, wander around the Christmas markets and cosy up in cafes with roaring fires and mugs of mulled wine.

I hope that one day, this will be my life, and aside from society's judgemental glares, there really isn't anything stopping me (I jest – judgemental glares are even more of a reason to do something IMO).

My work is fully remote, I don't want children, and I am in a financial position where I can realistically own property in one of my dream destinations within the next couple of years, using it as both a part-time base and rental opportunity for the months that I am finding my happiness elsewhere.

Is it such a bad thing that I am a country commitment phone?

From where I'm sitting, it doesn't seem so.


If you liked this article and would like to support my work, please click the button above to donate a couple of bucks and buy me a coffee. The ad revenue that I receive on this website is minimal, so support from my readers enables me to keep creating content that you (hopefully!) love to read.