Commercial Sexual Exploitation of Children – not words that should ever go together but words that unfortunately describe a situation that is all too real for millions of children around the globe. Commercial Sexual Exploitation of Children (CSEC) can refer to a multitude of different things, some of which fall into the category of human trafficking, and others that don't necessarily involve the trafficking of a child, but still involve the sexual abuse of a child for profit.

We all know that child abuse is rampant in our society, and with 1 in 5 girls and 1 in 20 boys being victims of child sexual abuse, it is imperative that every adult who comes into contact with children knows how to recognise the risk factors and warning signs of CSEC.

With this in mind, I wanted to illustrate the various types of Commercial Sexual Exploitation of Children, as well as outlining the risk factors, warning signs and what you should do if you suspect that a child is being victimised.

While professionals such as teachers and doctors undergo training to help them identify the signs, we all come into contact with children at some point, whether they be our neighbours, nieces and nephews, or even just the annoying schoolkids that sit behind us on the bus to work, and so we all have a responsibility to arm ourselves with the knowledge of the evil that lurks just beneath the surface of our society.

So, without further ado, let's get into it!



Commercial Sexual Exploitation of Children | Risk Factors, Warning Signs & Types of CSEC


What is CSEC?


CSEC stands for Commercial Sexual Exploitation of Children, and is a broad term that encompasses many different forms of abuse.

The definition of CSEC is 'any type of sexual activity involving a child in exchange for something of value, or promise thereof, to the child or another person or persons.'

In other words, CSEC is a commercial transaction that involves the sexual exploitation of a child.

The key word here is 'commercial,' because in CSEC, there is always a commercial element, meaning that somebody is making money somewhere.

This could be a 'pimp' or trafficker, a gang, or even a parent.



Types of CSEC


Commercial Sexual Exploitation of Children is a form of violence against children and it can take many different forms. You may be shocked to realise just how many different ways that children are sexually exploited for money, and many of them can overlap.

Below are some of the many forms that CSEC can take. Please be aware that this is not an extensive list as exploiters are nothing if not creative, and increasing globalisation and developments in technology are creating more and more avenues for people to take advantage of children.


Forced prostitution on the streets (the term 'child prostitute' is offensive and misleading, as we will explore in more detail below)
Child sex abuse rings (such as the Rotherham and Rochdale scandals) where children are groomed before being sexually abused and sometimes trafficked by gangs of men.
The live streaming of abuse online. The Philippines has become the 'global-epicentre of the live stream of sexual abuse online.'
Forced marriage
Erotic massage
Grooming children into performing sexual acts/creating pornographic content online, sometimes blackmailing them with threats of exposure if they don't continue to send more (known as 'sextortion')
Child brothels
Dancing in strip clubs or go-go bars, the latter of which is very popular in Thailand
Child sex tourism
Private parties
'Adult coffee shops' which exist mainly in America and where the women are known as 'Bikini Baristas'

CSEC is Not 'Child Prostitution'


The term 'child prostitution' is becoming less and less common now, although many people still use it, unaware of why it is considered problematic.

First off, how people are named affects how they are treated. A so-called 'child prostitute' will be treated very differently by society than a victim of Commercial Sexual Exploitation. This is because many people believe that 'loose' or 'fast' girls 'deserve whatever they get,' and that if they are choosing a life of sex work, they are not as worthy of our sympathy or concern as those who did not 'choose' this life.

When you refer to a 'child prostitute,' there is an implication of agency there, as though this child is choosing to engage in prostitution and is therefore not a victim. However, even if a child does seem to be consenting (and some will even say that they are), they cannot legally consent and so any child engaging in prostitution is a victim of Commercial Sexual Exploitation of Children, whether they see it that way or not.

What people fail to understand is that even if a 13 year old girl thinks that she is making the decision to sell her body, she is not mentally equipped to make that decision, not only because of her age but because she has likely been groomed, abused and manipulated for many months preceding her 'decision.'

Javed Khan, Chief Executive of Barnado's (the UK's largest children's charity), says 'It is disgusting that sexually exploited children are labelled as 'prostitutes' by those they turn to for help. The fact that any children can be seen as complicit in their own abuse is deeply disturbing. Yet we know from working with more than 2,000 sexually exploited children every year that this view sadly still exists.'



'Why can't they just leave?' The psychology of CSEC


While most people wouldn't expect a victim who is being physically guarded and imprisoned to 'just leave,' it can be difficult to understand the reasons why some children seem to want to remain with their abusers, even returning to them after they have been rescued.

In the book Girl A: The Truth about the Rochdale Sex Ring by the Victim who Stopped Them, Girl A describes climbing out of the windows at her parents' house in order to return to the home of her abusers, where she was raped repeatedly by gangs of men. Every time she was rescued, she found a way back to her pimps.

This can be extremely difficult to comprehend, and someone hearing Girl A's story may even feel angry and frustrated at her for running back to the very people that were exploiting her.

However, the psychology of a child who has been ensnared by sex traffickers is very complex, and it is not as easy as 'just leaving.'



Targeted, Tricked, Traumatised – The Abuse Funnel


Pimps and traffickers target their victims specifically. They seek out vulnerable children who may have histories of running away from home, abuse or neglect. Knowing that the child has physical and emotional needs that are not being met, the pimp swoops in and promises to meet those needs.

They may find their victims online, on social media apps, or in-person, for example in shopping malls and fast food outlets.

In the case of the Rochdale grooming gangs, the victims were actually recruited by other victims. Girls who were playing truant from school and spending time on the streets smoking and drinking would be befriended by other girls who would invite them to hang out at local takeaway shops with the promise free food, alcohol and cigarettes. It was at these takeaway shops where the abusers would begin to groom their victims.

After a victim has been targeted, an abuser will invest a great deal of time and effort into creating a false bond with their victim, and breaking down any suspicions or barriers that the victim may have. Often, the pimp/trafficker will act as a loving 'boyfriend' to the victim, convincing them that they are loved and cared for in order to establish trust and loyalty. They may lavish them with gifts, provide them with a place to stay and shower them with compliments, meaning that the victim is unaware of their true intentions.

When this bond has been formed, the victim will usually remain loyal to their abuser even in the face of serious exploitation – it is unimaginable to them that the pimp has anything less than their best interests at heart.

After the victim is tricked into putting their faith into the trafficker, the trauma begins. While the pimp is professing their love for the victim, they may also be threatening them with violence, getting them hooked on drugs, or blackmailing them into committing certain acts. This 'trauma bond' makes victims feel trapped and powerless, and it extremely difficult to break (this is the reason why Girl A kept returning to her abusers).

The trafficker may also threaten the victims' family ('we'll rape your sister if you don't do as we say'), have the victim gang-raped (to desensitise them to sexual activity) and turn the victim against law enforcement and their own families.

This powerful concoction of love-bombing and abuse creates a strong hold over the victim, making it incredibly difficult, not just to walk away from the abuse, but also to even self-identify as a victim.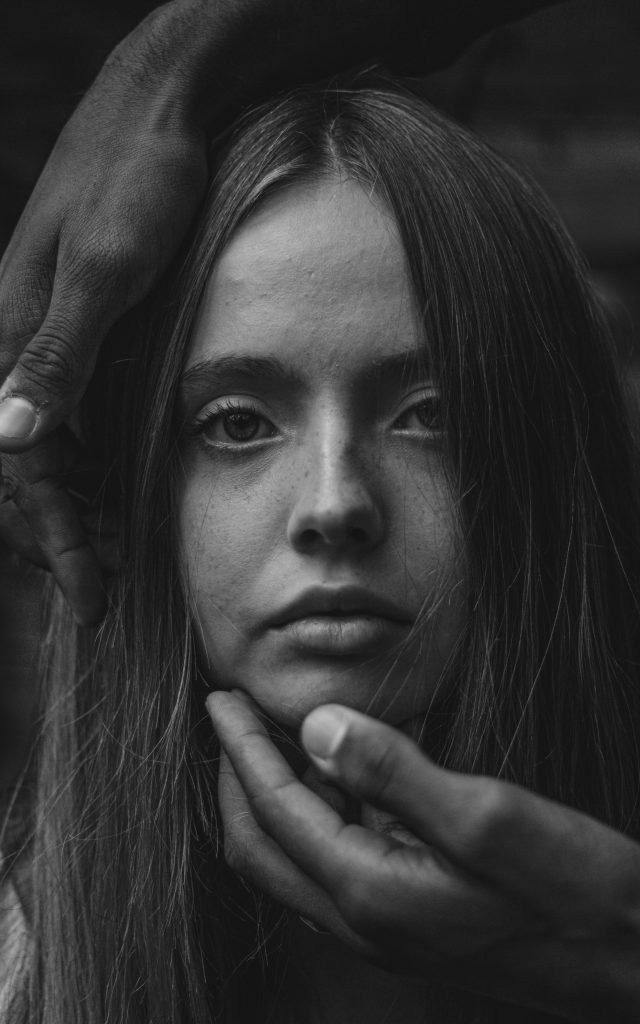 CSEC – Who is at Risk?


Not everyone is at an equal risk of being trafficked and abused, and it helps to know which groups might be in more danger than others when it comes to CSEC.

The average age of entry into CSEC is between 12-14 years old. Other high-risk groups include children with a history of sexual abuse, children with developmental difficulties, LGBT+ youth, children who have been bullied, children with a history of drug or alcohol abuse, children living with foster families or in children's homes and runaways.

Of course, this does not mean that a child is not at risk if they do not belong to any of these groups, but it is important that we know which groups are more at risk if we want to prevent the Commercial Sexual Exploitation of Children.



Indicators/Red Flags of CSEC


Every single person who comes into contact with children (which is most of us) should be aware of the red flags when it comes to child sexual exploitation.

Just knowing the signs to look out for can be instrumental in identifying and rescuing victims of CSEC, so I've rounded up the major red flags of Commercial Sexual Exploitation of Children.



Red Flags of Potential Grooming

Spending time with older teens/adults
Romantic/sexual involvement with older teens/adults who are referred to as 'boyfriends'
Messages/calls from older teens/adults
In-person meetings with 'friends' met online
Unexplained shopping trips or access to unaccounted for goods: money, clothing, cell phones, beauty products etc.
Carrying weapons or drugs for a 'boyfriend'
Evidence of controlling or dominating relationships including repeated phone calls from a 'boyfriend' and /or excessive concern about displeasing their partner.
Not being in control of their own money

Physical Red Flags of CSEC

Multiple STIs
Signs of physical assault, sexual assault, or injury
Terminated pregnancies
Tattoos which they may not want to reveal of initials which do not belong to them/barcodes
Substance abuse/addiction
Drastic change in appearance

Behavioural Red Flags of CSEC

History of running away and/or truancy
Sexually explicit online profiles
Reporting a false name/age
Spending time in areas known for sex work (hotels, addresses, streets)
Out-of-state travel
Gang involvement
Unaccounted for time, vagueness/secrecy concerning whereabouts, and/or defensiveness in response to questions or concern
Keeping late night/unusual hours
Excessive frequenting of internet chat rooms or classified sites such as: Craigslist.org and MyRedbook.com, known for recruitment into sex work
Use of slang relating to 'the life.' This may include referring to the 'boyfriend' as 'daddy,' a 'stable' referring to the other girls under the control of the pimp, 'square' to describe law enforcement or anyone who doesn't understand 'the game,' and 'wife in law' to refer to any of the girls who share the same pimp.

Emotional Red Flags of CSEC

Trauma response – hypervigilance, fear, exhaustion, anxiety etc.
Distrust of adults
Mixed feelings towards the abuser or 'boyfriend'
Suddenly becoming withdrawn and subdued
Developing a defensive attitude in response to questioning

Why is This So Important?


You may be reading this and thinking 'why is this so important? What does it matter if I know how to spot the signs of CSEC?' and it's understandable.

We, as humans, can often feel insignificant in the great scheme of things, and as though we are helpless when it comes to preventing and tackling the Commercial Sexual Exploitation of Children. However, that belief couldn't be further from the truth.

Members of the public are instrumental in spotting and reporting all types of human trafficking, and CSEC is no different. You don't have to be a social worker or parent to recognise these signs. You could be a taxi driver, a shopkeeper, or simply somebody who lives in a high risk area (such as the red light district of a city).

While it is the norm in polite society to 'mind one's own business' and 'not get involved,' it is this kind of mentality that has a direct impact on the plight of victims worldwide.

We need to speak up for those who can't (or won't) speak for themselves, and refuse to let crimes like CSEC be swept under the rug. By 'turning a blind eye' or feigning ignorance to what is going on right under our noses, we are making ourselves complicit in the abuse and exploitation of children.



What do Do if You Suspect that Commercial Sexual Exploitation of Children is Occurring?



If you suspect that a child is being sexually exploited, do not hesitate to report it.

Even if you think it's probably nothing.

Even if you are a tourist in a foreign country.

Even if you are just scrolling through Twitter and you see something suspicious.

Report it.

Here is a list of resources by ECPAT on where to report child exploitation.

If you are in the US, here is a helpful list of resources by the United States Department of Justice.

Lastly, you can share this information. The more we are aware of what to look out for, the better we will become at identifying and reporting the Commercial Sexual Exploitation of Children. Memorise the red flags, remain vigilant and share this article with anybody that you think needs to read it.

Thank you so much for reading, and if you have any thoughts then do let me know in the comments section below!

XOXO

If you liked this article and would like to support my work, please click the button above to donate a couple of bucks and buy me a coffee. The ad revenue that I receive on this website is minimal, so support from my readers enables me to keep creating content that you (hopefully!) love to read.

Disclaimer: Travelling Jezebel uses affiliate links. If you make a purchase on a recommended site, I may make a small commission at no extra cost to you.