On his first Monday in office, Donald Trump signed an executive order that reinstated the Global Gag Rule, now known as the 'Mexico City Policy,' a controversial policy which cuts funding for international NGOs that offer or promote abortion services.

The Global Gag Rule is a policy that was born in 1984, under Ronald Reagan's presidency, that was repealed by Bill Clinton, reinstated by George Bush, repealed again by Barrack Obama, and now it has been reinstated by Donald Trump.

But just what is the Global Gag Rule, and why is it so bad?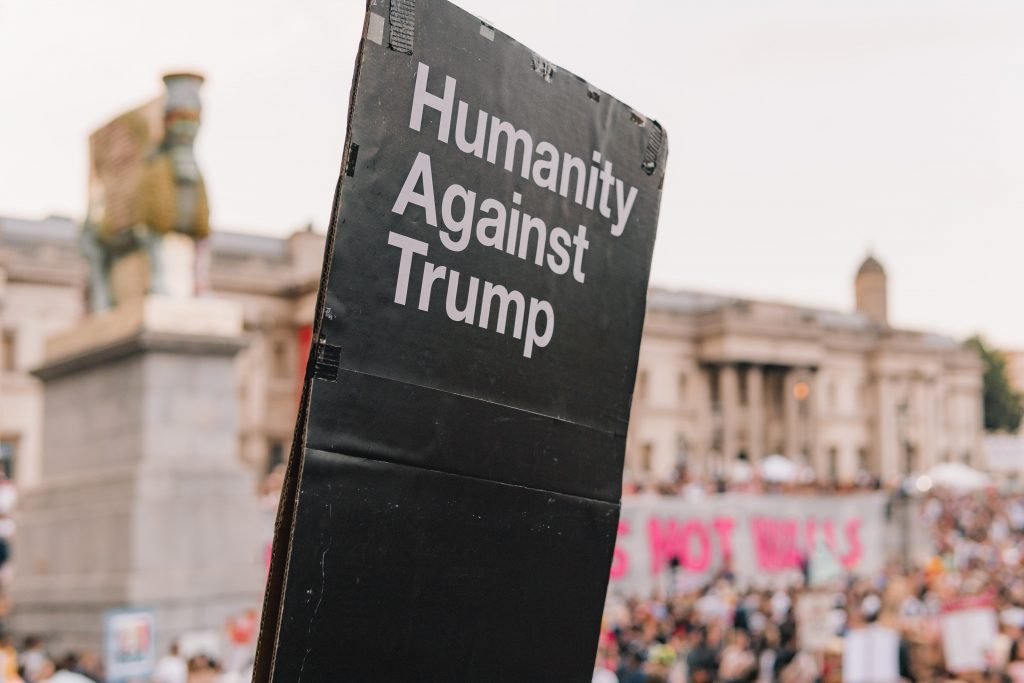 What is Trump's 'Mexico City Policy' or 'Global Gag Rule' and Why Is It So Bad?


1. Funding for Other Services Will be Cut

In the past, the Global Gag Rule meant that if an organisation provided family planning services amongst other services, and talked about abortion, then they would lose their US funding for the family planning services only.

The US would still fund programs relating to other issues such as TB, HIV, malaria etc.

However, Trump's new Global Gag Rule means that not only will companies that mention abortion lose their family planning funds, but they will also lose US Aid for all services that they provide.

This means that because of its refusal to sign the Global Gag Rule, the International Planned Parenthood Federation stands to lose $100 million of US funding, which means a potential loss in funding for access to contraception, HIV testing, tuberculosis treatment, malaria treatment, and efforts to fight Zika.



2. The Global Gag Rule Prevents Doctors from Talking Honestly to Their Patients


According to the Global Gag Rule or Mexico City Policy, if a clinic receives even $1 in US funding, that clinic is banned from counselling a pregnant woman on the full range of options available to her. They also cannot refer her to another clinic for specialised care, or even provide her with a pamphlet detailing medically accurate information. This would mean that even in countries where abortion is legal, doctors are unable to even mention abortion, much less actually perform abortions.



3. The Global Gag Rule Will Increase Abortions

Donald Trump's Global Gag Rule or Mexico City Polucy is presumably being implemented with the intention of reducing abortion rates. However, history has shown that actually, when the Global Gag Rule is in place, abortion rates increase.

After George Bush implemented the Global Gag Rule in 2003, Dr. Eunice Brookman-Amissah, the former Minister of Health in Ghana, said that 'contrary to its stated intentions, the global gag rule results in more unwanted pregnancies, more unsafe abortions, and more deaths of women and girls.'

The facts seem to back this up, with Sub-Saharan Africa's abortion rates increasing after George Bush reinstated the Global Gag Rule. A Stanford University study published in the World Health Organisation in 2011 examined the effects of the Global Gag Rule on 20 African countries and found that the policy was 'strongly associated with increases in abortion rates in Sub-Saharan African countries.'

Predictions for the future look even more bleak.

Marie Stopes International has estimated that their losses of US funding due to the Global Gag Rule will cause 2.2 million abortions and 2.1 million unsafe abortions in Trump's first term.

So much for reducing abortions, huh?



4. The Global Gag Rule Will Restrict Access to Contraception


One of the major reasons that rates of abortion will increase as a result of the Global Gag Rule is that, when in place, it often sees organisations losing the funding that enables them to provide contraceptives to people. Not only that, but if a company refuses to sign the Global Gag Rule, they also lose donated contraceptives from the US.

One 2011 study found that the policy reduced access to modern contraceptives, leading to an increase in unintended pregnancies, especially among rural women. It isn't much of a stretch to assume that a higher number of unwanted pregnancies due to the Mexico City Policy can only result in higher rates of abortion.

Indeed, the estimate by Marie Stopes International put the number of unintended pregnancies at 6.5 million in Trump's first term as president, and predicted that they will be prevented from providing contraception to 1.5 million women each year.



5. Women Will Die as a Result of the Global Gag Rule


Perhaps the most sobering part of Trump's Mexico City Policy is the fact that it will lead to thousands of deaths that could easily be prevented. In the next 3 years, in Nepal alone, estimates show that 133 women will die as a result of the Global Gag Rule. The total number of maternal deaths due to losses of funding over the next 3 years is thought to be 21,700.

In fact, when you look at past figures, this estimate actually seems very conservative. When Barack Obama reversed the Global Gag Rule that had been in place 8 years ago, there were 70,000 women a year dying as a result of the policy. That figure dropped to 20,000 after 8 years of the Global Gag Rule not being in place.

In fact, the Center for American Progress claims that having access to family planning services saves 289,000 women from pregnancy or childbirth-related deaths each year. If the Global Gag Rule succeeds in restricting access to such services, then one can only imagine how many women will die as a result.

If the Global Gag Rule is a result of being 'pro-life,' then what about the lives of actual people that will be lost as a direct result of this policy?



6. The Global Gag Rule is Undemocratic


The Global Gag Rule is not simply the US government refusing to pay for abortions directly, which is already the law. The money that is used to pay for abortions in organisations funded by the US is non-US money, raised from other sources.

What the Global Gag Rule does is dictate to organisations how they spend their own money, even in countries where abortion is legal. It is an attempt to stop abortion from happening worldwide by forcing those that provide it to either stop providing or promoting abortion, or lose the large amounts of US funding that support their other medical services.

This does not only undermine the organisations themselves, but by restricting the rights that currently exist in countries such as India, where abortion within the first 20 weeks of pregnancy is legal, it also undermines the laws of individual countries.



7. The Global Gag Rule Endangers LGBT+ People


Because homosexuality is illegal in India, many health groups in the country have been dependent on US funding for schemes aimed at promoting LGBT rights and safety. Rupsa Mallik, a director at Crea, a feminist and human rights organisation, has said that such groups would have to make a 'tough call' on whether to continue this type of work, if it also meant dropping any abortion services that they provided.

In addition to this, one south-Asian advocacy group said that the decision would have prevented it from accessing the US emergency funding that it used in April last year to evacuate LGBT+ activists from Bangladesh after the founder of the country's only LGBT magazine was murdered.


The Global Gag Rule – Fragile Hope


The Netherlands has said that it will try to mitigate the impact that the Global Gag Rule will have. The Dutch international development minister, Lilianne Ploumen, said that the Netherlands is 'in talks with 15 to 20 countries,' with the aim of continuing support for organisations such as the United Nations Population Fund, the International Planned Parenthood Federation and Marie Stopes International.

Ploumen has acknowledged that it will be difficult to replace the $600 million that Trump has pulled from family planning services, but says that: 'You should never compromise on your aims from the outset. Six hundred million dollars is a very ambitious target but we're committed to it.'


If you liked this article and would like to support my work, please click the button above to donate a couple of bucks and buy me a coffee. The ad revenue that I receive on this website is minimal, so support from my readers enables me to keep creating content that you (hopefully!) love to read.