Ever wondered how to start a blog?
After creating a new WordPress site and spending a few months halfheartedly posting about my travels through Southeast Asia, I realised that if I wanted my new venture to succeed, I would have to – ahem – get my arse into gear and take this whole blogging thing seriously.
Now, 96 posts later, I finally feel as though I'm on the right track. I may not be one of the bigger bloggers out there, but I know something about this whole blogging thing, and if you want to know my best tips on how to start a blog, then just keep reading!
How to Start a Blog (and Make Money!)
1. Choose a Name and Niche
The very first thing that you have to do when you set out to create your own blog is choose a name for yourself and decide where you're going to fit in in this hugely competitive industry. There are no set rules for choosing your domain name, but as a guide I would recommend:
Choose something that either means something or sounds cute. I explain in detail why I opted for the name Travelling Jezebel here, but in a nutshell, I decided on Jezebel because she was one of the bad girls in the Bible. She was controversial, political, and she wasn't afraid to stand up for herself in a hugely patriarchal society. She was also a foreigner in a strange land. And a Queen. Need I say more?
If you're struggling to find something that means something to you, then go for something that is memorable because it rolls off the tongue such as Girl vs. Globe or World of Wanderlust.
Keep it short. It almost goes without saying that if you have a super long domain name then people will have trouble remembering it. Also try to avoid using hyphens, underscores and numbers. Just imagine if somebody asks for your site name and you have to say "well it's dani, hyphen, travels, hyphen, the, hyphen, world, one, seven, zero." It just doesn't sound good.
Think long term. Even though I was living in Cambodia when I created my site, I didn't name it 'Dani Does Cambodia' because that wouldn't make any sense when I then went on to travel Europe. I also didn't want to call it 'Travels in your Twenties' or something because what would happen when I hit 30?!
And what the hell is a niche?
Nobody would blame you for thinking that if you want to start a travel blog, then your niche is simply 'travel,' or if you're starting a beauty blog then your niche is 'beauty,' but that's not the case. Blogging is such a fiercely competitive industry that you really need to carve out a place for yourself in order to stand out from the crowd.
Let's use travel as an example.
Do you want to write about luxury travel, budget travel, sustainable travel or something else? Do you want to write about the best vegan restaurants in every city you visit, or are you more geared towards adventurous travel and extreme sports?
Travelling Jezebel has two sides. First, it's designed to show young people who are afraid to travel alone that the world really isn't that scary. I write a lot about how to make friends as a solo traveller, what to wear on long-haul flights, and how to travel with depression. I also bear in mind that most young backpackers are on a budget and so I make sure to recommend affordable destinations and hostels.
The other side to this blog is the more serious stuff. I want to draw awareness to issues such as female genital mutilation, pollution and DEAR GOD WHY WOULD YOU FILM A SUICIDE VICTIM AND PUT IT ON YOUTUBE?!
You have to decide what is your thing. 'Travel' or 'beauty' or 'finance' are just too broad. Narrow your focus.
2. Purchase a Domain Name and Hosting
Okay, so I know this sounds a little complicated but if you're wanting to know how to start a blog, you'll need to know about this stuff. Basically the domain is the website address and hosting is the online space that you rent for your site, kind of like a virtual office.
Luckily, you can set up your domain and hosting both in the same place with Bluehost! Not only is Bluehost one of the most popular hosting companies out there, but it's also super easy to set up a site with them and at just $3.95 per month for your hosting and domain name, they're the best value on the market.
So, let's get you set up! Just CLICK HERE to be taken to Bluehost's website.
1. First, click on the green 'get started now' button
2. Choose your plan. There are three options, but I'd suggest going with the Basic Plan for $3.95. It should be more than enough, but you can always upgrade later if you decide!
3. Reserve your domain. This next step is super easy. Just enter your blog name (without any spaces) into the box on the left. Voila!
4. Enter registration information and payment information. This is pretty self-explanatory. Just enter your details so that you're fully registered (and so that you've paid for your hosting!), and you're good to go!
3. Install WordPress
Once you're up and running with your hosting account, your next step will be to install WordPress, which is the most popular blogging platform out there. This is really easy, so don't panic. In the Bluehost control panel, simply click on the button that says 'Install WordPress' that will guide you through the process. All you'll need to do is simply enter your email address, site name, and create a username and password.
Bluehost will then ask you to choose a theme that you like the most but don't put too much thought into this as it's only temporary. Just choose whichever takes your fancy and move onto the next step, which is where you get to launch your site!
4. Install a Theme
One of the most important things your blog needs is a good design. You can be the best content writer out there, but if your blog design sucks, then people won't want to return to your site. Although WordPress offers a tonne of beautiful themes free of charge, believe me when I say that the right theme is worth the investment. Not only does a premium design allow you more freedom (with more options for adding plugins and customising the design, yay), but there are so many to choose from that you're bound to find the right one for you.
I purchased my theme from ThemeForest but you should also check out StudioPress, ElegantThemes and ThemeTrust for more inspiration.
One thing to remember is to make sure you select a responsive theme. This just means that your blog will display beautifully on any type of device, and considering that about 75% of people read my blog from their smartphones, that's pretty important!
Once you've purchased your theme, just download it and then go to your WordPress dashboard. In the left-hand column, click on appearance, and then themes, and you will be able to upload your theme to WordPress. From there, just activate it, and customise to your taste!
5. Install Some Useful Plugins
Now you've got your theme ready, it's time to install some useful plugins. Plugins are basically third-party tools that give your blog additional features, and most of them are free!
Here are some of my recommended plugins:
Akismet – this prevents spammy people and bots from plaguing your site with comments. It filters through the comments, much like how your email inbox sends some messages straight to the 'junk' folder, and ensures that you only get comments from real readers!
Google Analytics or WP Statistics – Google Analytics is pretty much the industry standard when monitoring who is viewing your blog. However, for some reason, I've found that Google Analytics doesn't keep an accurate count of all my visitors (note: I don't know anybody else that has had this problem so please don't let this put you off), and so I use WP Statistics as well. Both plugins allow you to see how many people are viewing your site, where in the world they are, how they found your site, and even their IP addresses. This is super important, not only because it allows you to monitor which posts are doing well, but also because it gives you something to show to companies who may want to partner with you in the future.
MailChimp – Amongst other things, MailChimp allows you to create an email sign-up list and design your own newsletter. I didn't have much luck with mine (apparently nobody wants a monthly email from yours truly, who'd have thought it?), but newsletters are a great way to keep your audience engaged and up to date with what you've been up to.
Yoast SEO – if you only install one plugin, let it be this. Yoast SEO is the best search engine optimisation plugin out there and makes it super easy to improve your ranking on Google.
SumoMe – this makes it really easy for people to share your content, giving you more exposure and hopefully increasing your audience!
6. Create Amazing Content!
It sounds obvious, but in order to have a successful blog, you need to provide your audience with informative and/or entertaining content that keeps them coming back for more! There is no perfect formula for this, but I've come up with a couple of pointers to get you started:
1. Be Yourself. I can't stress how important this one is. When I started this blog, I was trying to do what I thought all the other travel bloggers were doing. I adopted a voice that wasn't really mine and wrote posts that got clicks, but didn't feel authentic. I hid my personality, trying too hard to act as a sort of travel guide and thinking that that was the right thing to do. Now, I not only write about what I want, but I write as if I were talking to a friend. Not only am I much happier doing this, but my audience prefer it as well. I've been told more than once by people that the reason they read my blog is because my personality shines through and they think that I'm funny/nice/whatever.
Compare, for example, this article about how to drink on a budget in  Kuala Lumpur, with this more recent one about my first impressions of Belgrade. The former is okay but there is nothing that sets it apart from any other article about bars in Kuala Lumpur. There's no humour in it, there's no personal anecdotes and there really isn't anything that would make you want to come back and read my next post. In the latter, I am much more myself. I joke about having my organs stolen, comment on how sexy Serbian men are, and tell the reader about how I bought a t-shirt with a picture of Vladimir Putin wearing sunglasses and a Parka at a Serbian market. It doesn't take an analytics expert to predict which post my audience enjoyed the most.
2. Find the balance between writing for your audience and writing for search engines. This is a tricky one to get used to. If you write solely for your audience, ignoring keywords and all of that malarkey, it will be difficult for people to find your blog in the first place. If you go the opposite way and pack your article choc-full of key phrases and buzzwords designed to impress Google, then your readers won't enjoy your content. It's really easy to spot an article that has been written purely with search engines in mind, and those articles lack personality, humour, and entertainment value. They read as if they have been written by robots.
It is important, then, to find the right balance. You must make sure to include a few key words and phrases here and there in order to rank highly on Google, while bearing in mind that your posts must still appeal to your audience. I use the Yoast SEO plugin to see how my SEO (search engine optimisation) is on each post, and my posts usually score a high rating. However, if they get a slightly lower rating once in a while (such as on this post about having my drink spiked in Thailand), I don't sweat it. The primary purpose of this blog is to entertain and inform my readers, and I'm not going to compromise on a good article just to rank a little higher in Google's search results.
3. Write frequently but remember that quality > quantity. Again, this is all about finding a balance. You want to post regularly enough that your readers don't forget about you, but don't just churn out meaningless content for the sake of having a new blog post. I try and post every week but if a few weeks go by when I don't post (usually when I'm on the road as god damn it's difficult to motivate myself when I'm living in hostels!), then I try not to worry too much. I know that my readers would much rather wait a couple of weeks for a quality blog post, than get three 400-word posts a week about nothing.
I take pride in my work, and I like to only write about topics and places that I am passionate about. Some posts naturally take a while to write because they require research (like this one about female genital mutilation), or because they are a little more in-depth (like this one I'm slogging away at now!). However, just because something takes a little longer to arrive doesn't mean that it's not worth the wait. Think about it: would you rather wait 30 minutes for a juicy steak at a Michelin Star restaurant or 2 minutes for a burger at McDonald's?
(Oh God, did I just compare the standard of my writing to a meal at a Michelin Star restaurant? Someone do something about my ego, quick).
4. Consider the layout of your posts. Make sure to make your articles easily digestible with the use of headings and subheadings. Create numbered and bullet pointed lists, underline or make certain words bolder or italicised, and break up huge blocks of text with images. Most people don't want to sit and read a 3000 word block of text. It sounds (and looks!)  intimidating. If you manage to structure the layout of your posts well, though, people won't even realise how much they're reading!
7. Get Social!
Of course, the best thing you can do to grow your audience is just continue being your fabulous self and creating amazing content. That said, there are a few things you can do to speed that process along.
Don't neglect social media. We live in a social media generation, and even if you absolutely hate social media, you'd be naive to think that any business (let alone a blog!) can succeed without it. Say hello to your new best friends – Facebook, Instagram, Twitter and Pinterest! Make sure that you've created accounts for your blog on each site, post regularly, and engage with your followers. Respond to every comment and message, and make sure to share the love by engaging with other bloggers' content rather than just sitting back and waiting for the likes to come rolling in.
Share, share, and share again. Every time you publish a new post, share it on every single social media channel that you have! Find other places to share your blog, such as online message boards and forums (only relevant ones – you don't want to be a spammer). Join Facebook groups geared towards bloggers in your area and spend time sharing your own content and engaging with other people's. I personally make sure to share my posts on StumbleUpon, Flipboard, Reddit, and every Saturday in the Facebook group 'Female Travel Bloggers' for their #BlogPostSaturday event.
8. Monetise Your Blog!
Ah, yes. The part you've all been waiting for! Now, before I start, I'd like to preface by saying that if you're wondering how to start a blog solely to make money, then prepare yourself for failure. It is extremely difficult to make an income from blogging, and it certainly will not happen overnight. It could take you months to earn anything at all, and even then, it may be pennies. You should start a blog because you love to write and you have a passion for sharing your work with other people and doing some good, whether that be by inspiring them to travel, teaching them some cool makeup tips, or raising awareness about issues that you care about. If you happen to make money on top of that, then that's great, but money should not be your primary concern.
In the beginning, treat your blog as a hobby, not a career. 
That said, there are so many ways that you can begin to generate revenue from your blog, and so here are a few of them:
1. Google Adsense
The easiest way to make money from your blog is by allowing companies to advertise their products on your site. The most popular programme for this is Google Adsense. Just sign up for an account with them, install the plugin, and choose where you want the ads to appear on your site. For blogs that don't get too much traffic, it is probably best to wait until you have a bit more of a following before you install Adsense. This is because the money that you make with little traffic will be minimal so it is best to keep your site clean and ad-free until the revenue generated becomes worth it.
2. Affiliate programmes
Something that I incorporated into my site a few months ago is the use of affiliate links (when appropriate!) in my posts. I figured that I was recommending hostels and certain products anyway, so I may as well start making a little commission from the companies that I'm bringing business to! Affiliate programmes that I signed up to include Hostelworld and Amazon, and it just means that the hostels and products that I promote anyway can begin to make me a little money at no extra cost to the consumer!
3. Sponsored hotels, tours and products
Ah, being paid to stay in luxury hotels, isn't that the dream? When you first start out, you'll have to pitch to companies asking for a free/discounted product in exchange for a blog post and promotion on your social media accounts. As your blog gains popularity, companies will start approaching you and offering to pay you for your work in addition to the freebies.
Something to bear in mind is that there is no such thing as a free lunch. I remember the first time a company gave me a freebie in exchange for a blog post. It was a fast-food joint in Manchester that let my friend and I sample its food. The total bill would have only been around £8, but I still spent a couple of hours writing and promoting the post (which you can read here, although the business has since closed down). This is by no means a complaint, but just a gentle reminder to those starting out that being a blogger isn't about 'getting free stuff.'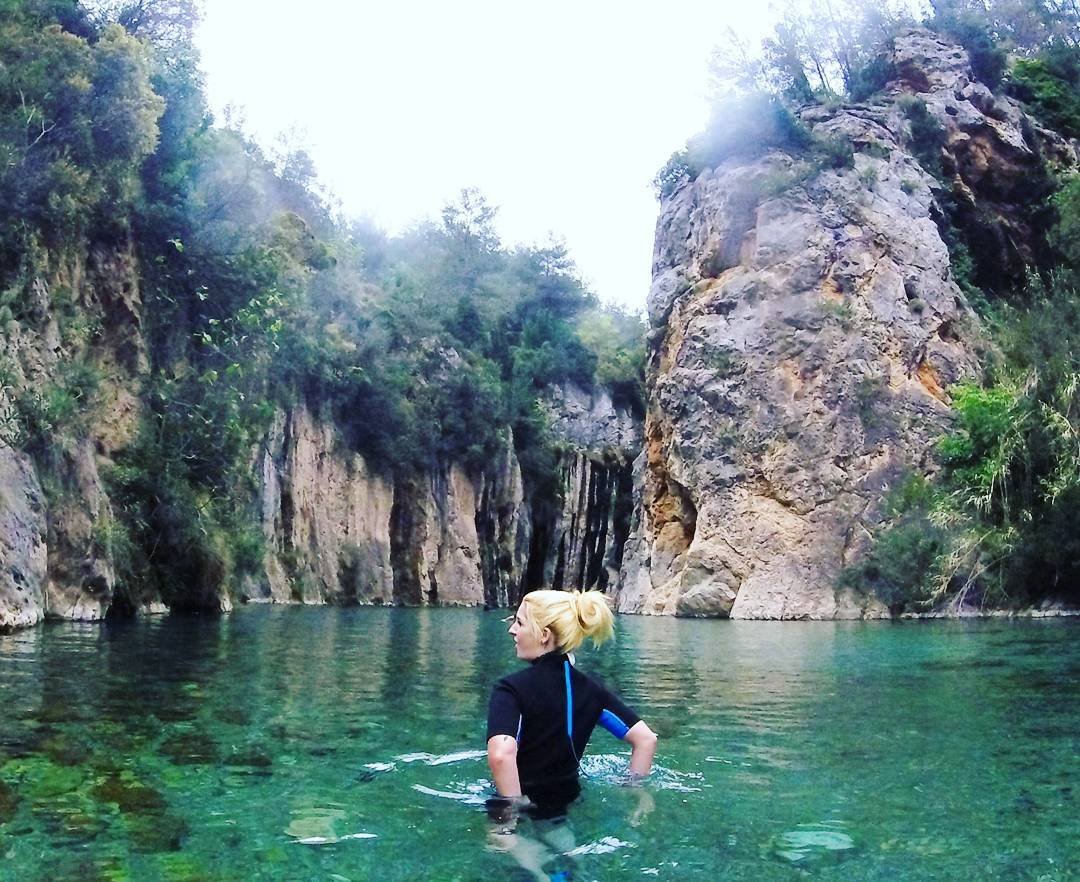 And there you have it! I know that it was a bit of a lengthy read, but now you have a step-by-step guide to creating a quality blog that can hopefully make you a bit of money! Blogging isn't an easy ride by any means, but with hard work and commitment, there is nothing stopping you from succeeding. 
Disclaimer: this post uses affiliate links. This means that if you purchase a product through the links I provide, then I may make a small commission at no extra cost to you.