To most people, the idea of getting a tattoo on an island in South East Asia – especially one as undeveloped as Koh Rong – is unthinkable. They're convinced that it just isn't safe and that anybody who disagrees with them is silly and naive.
However, little do these people know that Koh Rong is actually home to some extremely talented tattoo artists from around the world!
Koh Rong Ink opened exactly 12 months ago, in March 2016. British expat Bradley Vaudin had spent some time on the island of Koh Rong, and like so many before him, had fallen in love with its crystal clear waters and white sand beaches. After spending a month on the island, Bradley decided in January 2016 that he wanted to open his own tattoo shop there, and by March, that shop became a reality, with the help of his friend and tattoo artist, Sramdip.
Unfortunately, that first shop was destroyed by the floods of the wet season, and so Bradley, with the help of local landlord Akasun Kimly and some young Khmer builders, built a new shop from scratch, located high above ground level to prevent future floods from destroying it once again.
This second shop, a Western-style tattoo studio with all the latest equipment imported from the USA and Bangkok, opened in November 2016, and business has been booming ever since! This is due to the extremely talented artists working there, who originate from France, Finland and the UK, and who cover pretty much every style of design out there, with the quality being just as good as in the Western world, but the prices coming in at a fraction.
So…is it safe?
It can be easy to dismiss the idea of getting a tattoo abroad, let alone a tattoo in a third world country like Cambodia, but Koh Rong Ink takes the safety of its customers very seriously, and takes every precaution to ensure that getting a tattoo at Koh Rong Ink is just as safe as anywhere in the Western world. They use fresh needles and gloves every time, and make hygiene a priority.
The only risk of infection comes from how the customer takes care of their tattoo afterwards: of course, it can be tempting to jump straight into the sea or lie in the sun for 6 hours after getting a new tattoo, but as long as you use your common sense and avoid doing these things, you'll be fine. Koh Rong Ink provides all customers with sheets that detail exactly how to take care of your new tattoo, as well as providing the ointment needed for aftercare and making sure that customers know to clean their new ink with bottled water rather than tap (as tap water can be dangerous in Cambodia).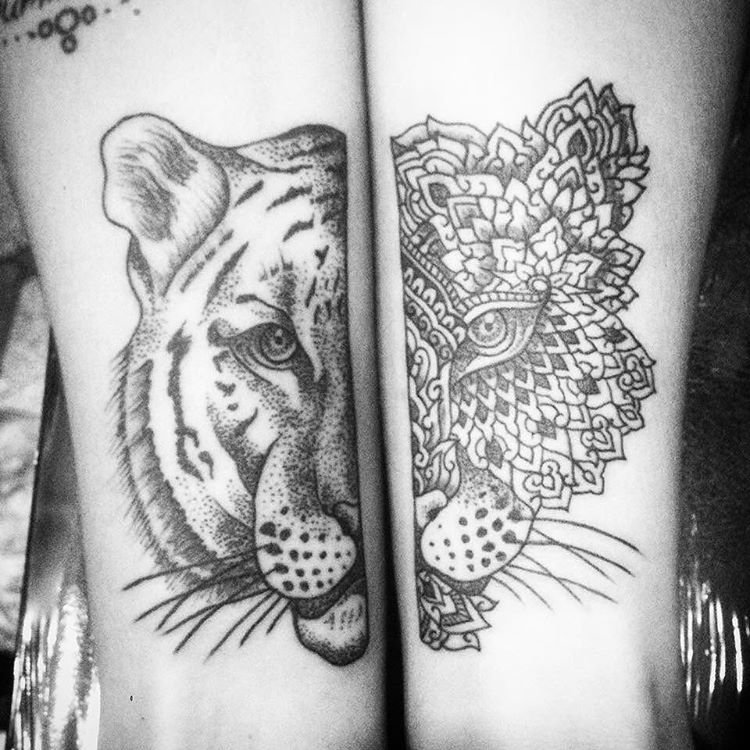 Koh Rong Ink is the only tattoo shop on Koh Rong, and what better way to remember your time on such a beautiful island than by getting the tattoo you've always dreamed about?
For more pictures, and to contact Koh Rong Ink directly, visit their Instagram and Facebook pages!
Note: This is NOT a sponsored post, and I was not approached by Koh Rong Ink to write this post. All views are completely my own.