There is a tendency in the travel blogging community to never speak about our least favourite places. We will go on for days about the places that we love, but when it comes to the bad, we are mostly silent. I feel that this is because it's 2018, someone is always offended, and most people would rather have a quiet life than risk upsetting someone on the internet.

I, however, am a firm believe in calling a spade a spade. My hometown of Bury? It's a shithole. The surrounding areas of Radcliffe, Rochdale and Bolton are also shitholes.

See?

It's as easy as that.

You're always going to cause offence when insulting somewhere that thousands of people live, but as Steve Hughes once said, 'Well, they can be offended.'

This list isn't supposed to be taken too seriously. These are just my personal opinions about my least favourite cities. I'm not saying they don't have good qualities too. In fact, I've often acknowledged that I'm the weirdo who doesn't get it.

Different strokes for different folks, folks.

So, now that THAT disclaimer is out of the way, let's proceed with my LEAST favourite cities (and why they all got places on this list)



My Top 10 Least Favourite Cities


1. Berlin, Germany


Let me start by saying that I don't hate Berlin. I've been there twice and had a lovely time on both visits. I love how you can dress as crazy as you want and nobody bats an eyelid, and I love how liberal it is. However, when it comes to cities, I prefer smaller, more walkable places with cute old towns. Berlin, with its industrial ugliness and vast public transport system just doesn't do it for me.

Berlin's nightlife is also not to my taste. Huge warehouses that blast techno music until the next morning are my idea of hell. I know that Berlin probably has its fair share of cutesy bars as well, but it's pretty safe to say that the all-night techno clubs dominate the nightlife scene in Berlin.



2. Split, Croatia


I put my dislike of Split down to two things: first, it had been so hyped up to me that my expectations were sky high, and thus it was always destined to disappoint; second, I visited a few days before a popular music festival was due to start and I feel that this explains some of the negative experiences that I had there.

The first thing that I didn't like about Split was the beaches. I despise rocky beaches, so Split was never going to be paradise for me, and the one sand beach I went to was so dirty that the sand was honestly more like mud than any sand that I've ever seen. I may be a bit of a beach snob, but it was pretty grim.

Secondly – and this was the biggest turn-off for me – I didn't feel safe. In the space of one evening, two people tried to pick-pocket me and one person sexually assaulted me (nothing too bad but still.

None of these things had ever happened to me before, and so for them all to happen on one night was a lot. Added to that, the upcoming festival meant that everything was super expensive, people were very unfriendly and it was extremely busy. I will admit that I didn't visit Split at the best time, but I don't feel like my timing was to blame for everything. Split is not somewhere that I'll be rushing back in a hurry.



3. Belgrade, Serbia


The main reason that I first visited Belgrade was because I'd heard that it had the best nightlife in Europe. After spending almost a month there, I can tell you that if Belgrade does have the best nightlife in Europe, then I didn't find it.

The summer boat parties are fun, albeit rather expensive (plus once you're inside, it just feels like a regular club), and if you're a backpacker you don't stand a chance of getting into any of Belgrade's major nightclubs. My friends and I were told by multiple clubs that we would have to buy a 100 euro bottle of alcohol to be granted entry.

It isn't that I disliked Belgrade per se, it's more that I just never fell in love with it. It isn't a beautiful city, the public transport system sucks, and there was nothing about it that made me desperate to return.

However, there are a tonne of things to do in Belgrade as far as museums and whatnot go, the coffee shop culture is great, and watching the sunset from the fortress is really special. With its hipster art scene, Belgrade is reminiscent of a young Berlin, and just like Berlin, I can understand the appeal, but it just isn't for me.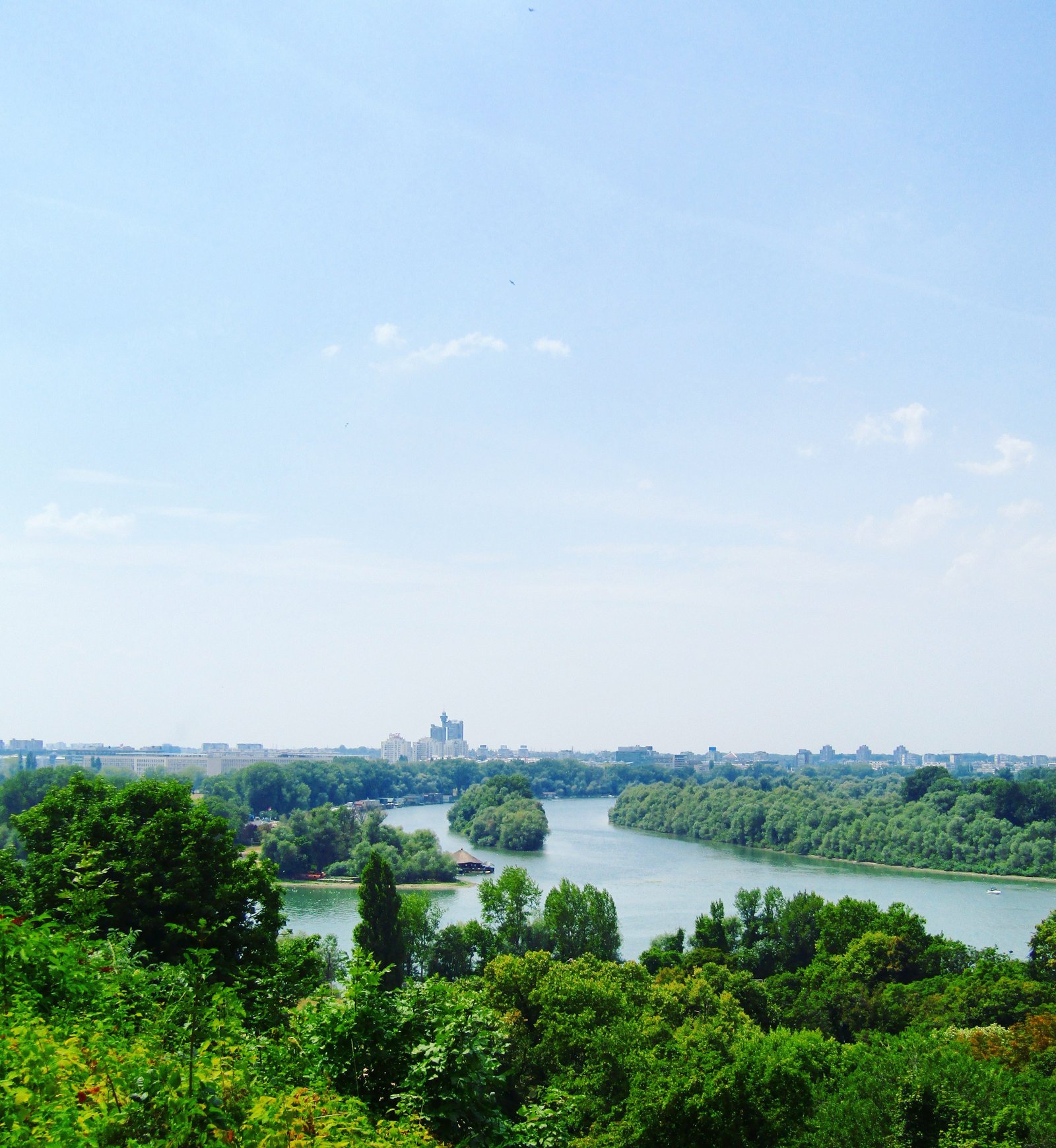 4. Ho Chi Minh, Vietnam


Ho Chi Minh is most people's first or last stop when they travel through Vietnam. For me, it was my first, and from the moment I set foot there, I couldn't wait to leave. Not only is the traffic absolutely horrendous (rivaled only by Marrakech), but it felt as though everybody was constantly trying to scam me while I was there.

To be honest, this was a common theme throughout my entire time in Vietnam, but it felt more prevalent in Ho Chi Minh then anywhere else. Every taxi driver tried to rip me off, every street vendor tried to shortchange me and the staff at my hostel actually warned the girls not to take handbags out with them at night because muggings are so common.

For those coming from Cambodia, Ho Chi Minh is a logical first stop, and it is definitely a great place from which to do excursions to the Cu Chi Tunnels and the Mekong Delta, but I wouldn't recommend staying for longer than a couple of days.



5. Singapore

I may be cheating slightly here, but Singapore is a city state, so allow it, haha.

While I appreciated the clean streets, the food hygiene and the infrastructure in Singapore (trust me, after living in Cambodia you notice these things), I never had fun in Singapore. The skyscraper cocktail bars seem like a nice idea until you realise that the only reason anybody goes is to buy one drink and take a cute picture for Instagram, and I walked away from the Spectra light show feeling cold.

After hearing that the Singapore Zoo was the best zoo in the world with open enclosures and healthy animals, I was disheartened to see dead-behind-the-eyes leopards in tiny enclosures pacing back and forth aimlessly, and a lone polar bear with algae-tinged green fur suffering under the Singaporean sun.

For me, a few days wandering around Singapore was enough. I'm sure that for wealthy expats, the fancy bars and infinity pools make Singapore a great place to live, but as a backpacker, there was really nothing to suit my tastes (or my budget!).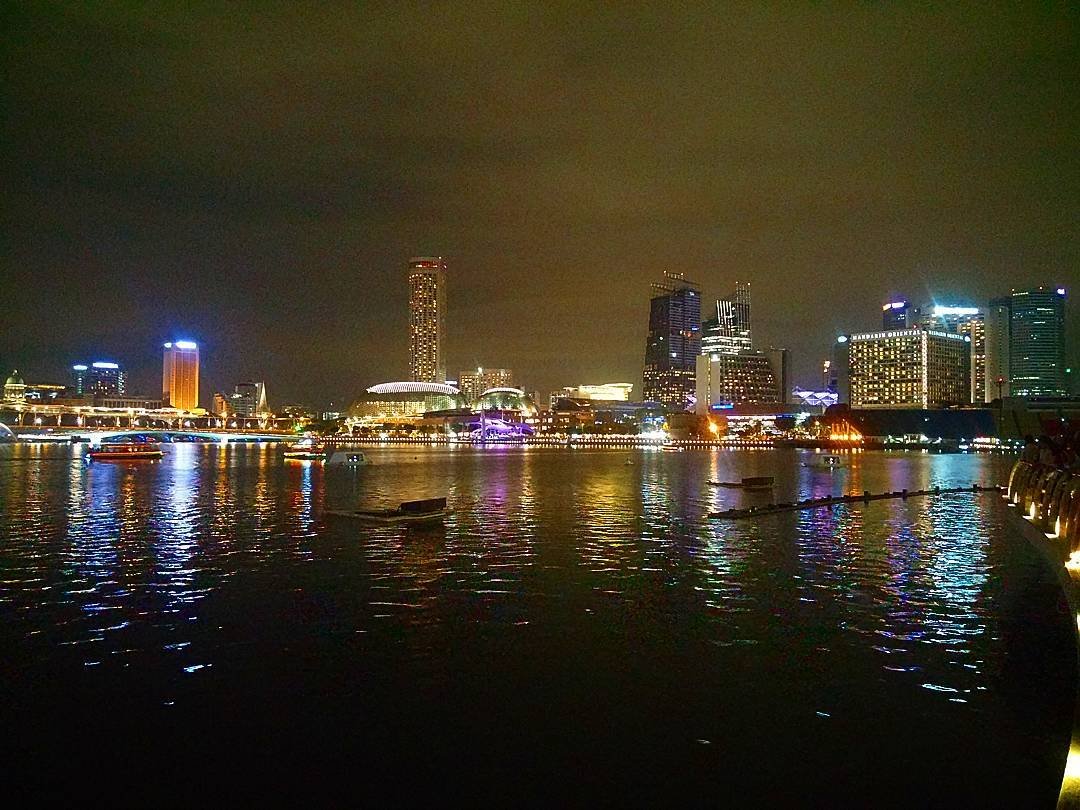 6. Paris, France


I've been to Paris twice, and although I had to concede the second time that Paris was a much more beautiful city than I remembered, I'm not in a hurry to go back. Paris is expensive to the point that I really resented paying for anything there (I paid 11 EUR for a pint of Carlsberg and 7 EUR for a Diet Coke) and all of the main tourist attractions are super spread out, meaning that I spent most of my time in a car rather than exploring by foot as I prefer to do.

I also have to say that the Eiffel Tower is overrated (sorry, not sorry). In my humble opinion, it isn't all that to look at, and I really don't recommend paying to go to the top. Think about it – any decent view of Paris includes the Eiffel Tower. If you're standing in the Eiffel Tower looking out, you're just going to see a city that really isn't that different from anywhere else.

Trust me, I've been in the Eiffel Tower and it sucked.

For a better view, I recommend grabbing a drink at a rooftop bar and watching the tower's nightly light show, which I will admit is very pretty.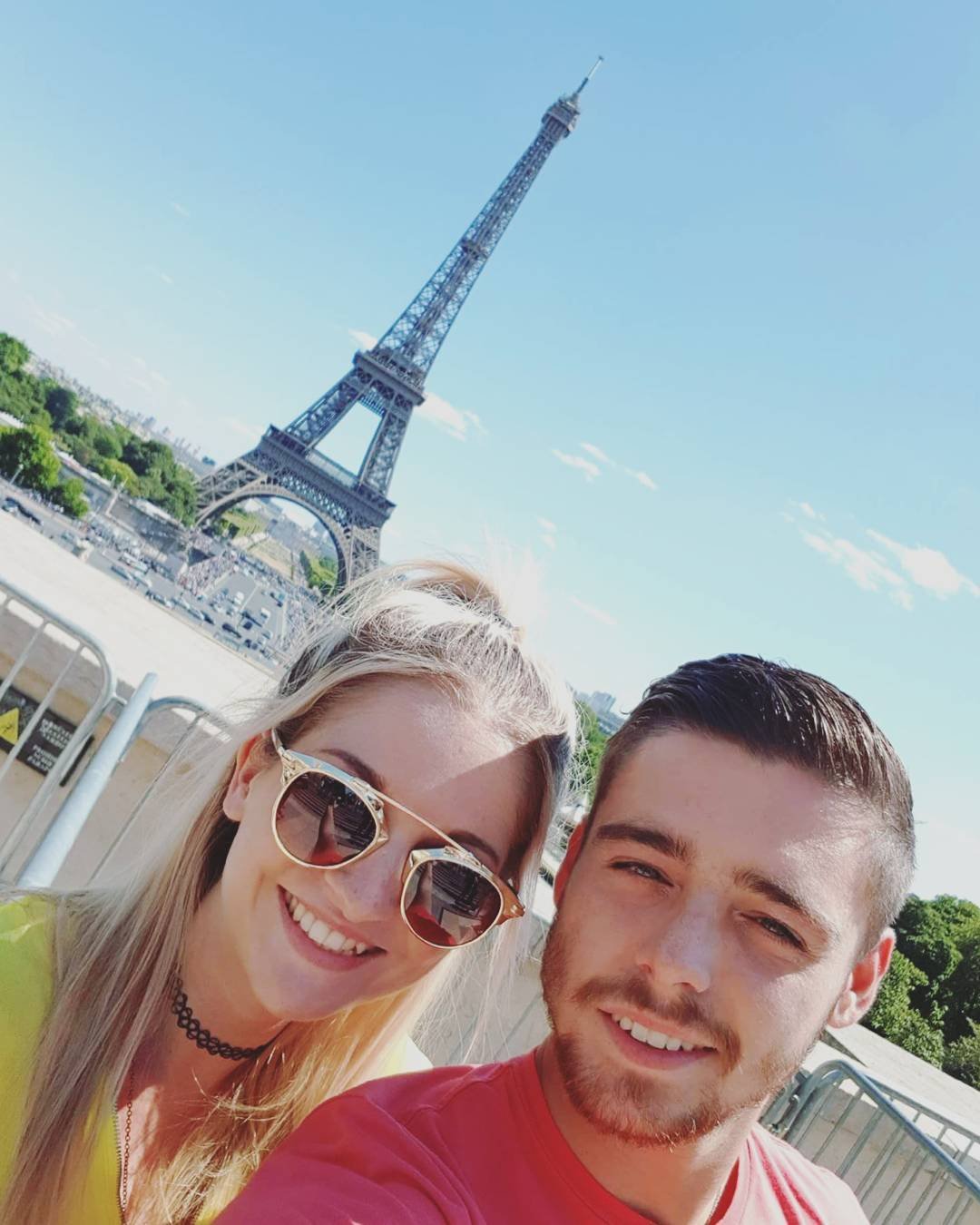 7. Phnom Penh, Cambodia


You know those face masks that everyone in Southeast Asia wears? Phnom Penh (no, the P's are not silent) was the only place I seriously contemplated buying one. The pollution in this city is like nothing I've ever experienced before, and I'd really be fearing for my lungs if I spent a significant amount of time here. Although it's very important to visit The Killing Fields and the S-21 Museum, I don't recommend staying longer than a couple of days here.

Cambodia has so much more to offer than its capital city and it saddens me that the vast majority of tourists only ever see Phnom Penh and Siem Reap.

In addition to all of this, Phnom Penh also has a huge problem with organised crime and there are a lot of sex slaves here, including children. Sex slaves in Cambodia are kept in cages, electrocuted and have nails drilled into their skulls if they disobey their traffickers.

Unless you're actively working with an organisation to help stop this, I don't understand why anybody would want to spend time in a city where things like this are so commonplace.

8. Ostrava, Czech Republic


I'm not going to hold back here. Ostrava is not number one on most tourist's lists when they visit the Czech Republic, and that's the way it should stay. Some of my negative feelings about Ostrava stem from the fact that while I was there, everything that could go wrong did go wrong, to the point where it was almost comical.

However, taking my experiences out of the equation, I still don't recommend a trip to Ostrava. The only hostel I could find had absolutely nobody else staying there (for obvious reasons), and was in one of the sketchiest areas I've ever stayed.

My friend Neneh and I laughed that we couldn't tell whether the men there wanted to rob us or rape us, and we were only half joking. Added to that, Google maps doesn't work in the entire city (did someone say the hills have eyes?), the trams don't go where the timetables say they are supposed to go (found out the hard way), and it is completely normal to drink at 9 in the morning which sounds great in theory, but when a whole city is doing it, it's kinda weird.

Honestly, if one thing really sums up Ostrava, it's that according to Wikipedia, one of Ostrava's main tourist attractions is a slag-heap. I could go on but I really feel as though that says it all.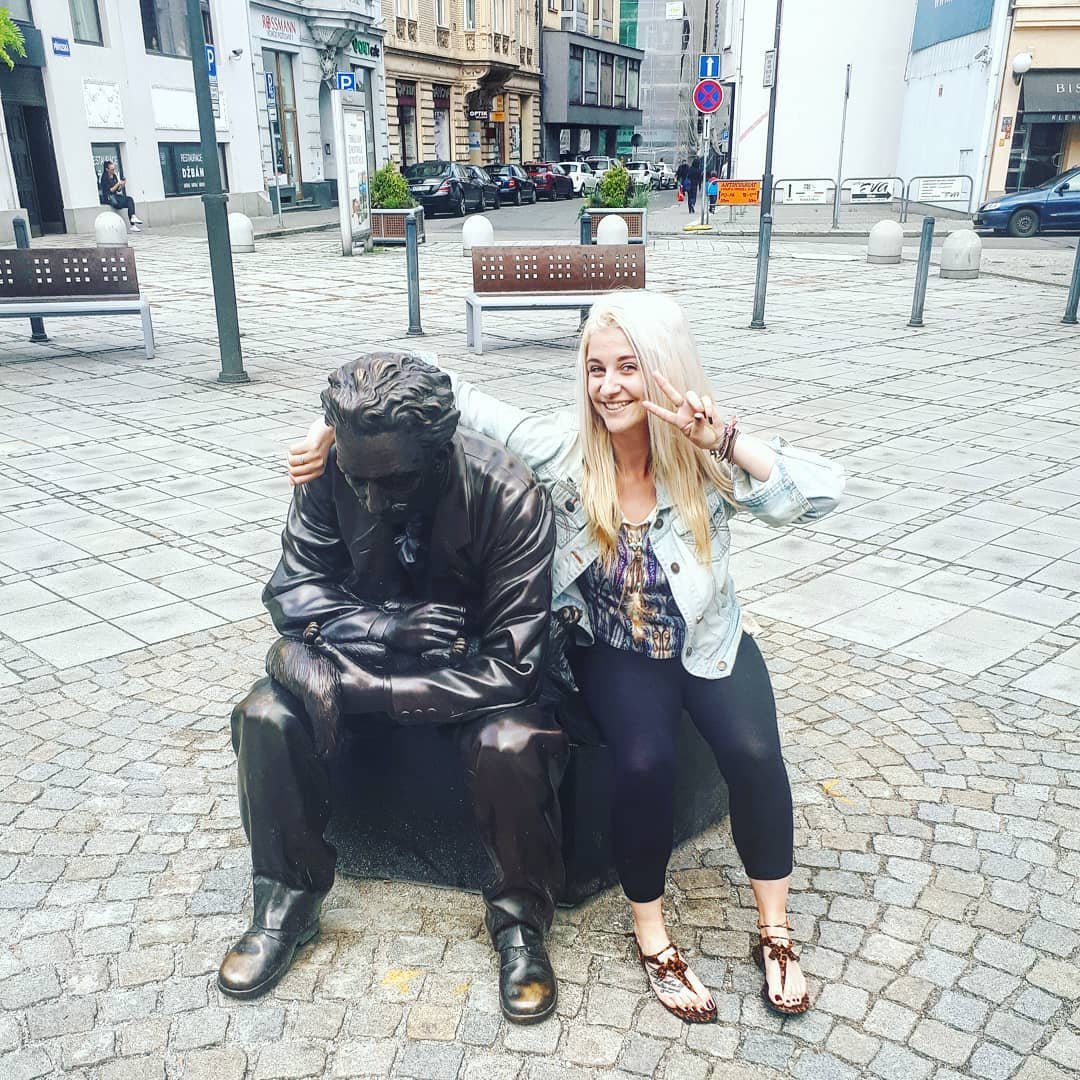 9. Koh Phangan, Thailand


I know that Koh Phangan isn't a city but it's being included anyway, because I want it to be.

With Koh Phangan, I fully admit that it is all down to personal taste. I have no problem with party islands, and have waxed lyrical about my love for Koh Phi Phi on multiple occasions. However, none of the things that I love about Phi Phi (cheesy music and island vibes) can be found on Koh Phangan.

Although it is beautiful, Koh Phangan is huge, and unless you stay in Haad Rin, you're going to be a 30 minute taxi ride to the main beach and clubs. To avoid taxi fees, most backpackers rent scooters, and because nobody at the rental places checks whether these people can actually drive, there are often accidents. Never have I seen more people limping around in bandages than on Koh Phangan.

In addition to that, I worried about my personal safety when I was on Koh Phangan, and avoided going to a Full Moon Party entirely because I'd just heard too many stories of people being drugged, robbed and even raped to make it worth my while.

Lastly – and here is where my opinion differs from most – the nightlife is just not for me. I love Phi Phi because I can drink a bucket of alcohol, watch the fire shows and dance under the stars to chart music.

It's tacky and I love it.

Koh Phangan's nightlife centres more on clubs with established house/techno/ DJs with pricey admission fees and repetitive music which I can't abide. It also doesn't help that I don't do drugs and most people that go clubbing on Koh Phangan do, meaning that they're all set to dance to deep house until 11am, while I just wanna grab a kebab and go to bed at 4. Whatever floats your boat but it isn't for me.



10. Kuta, Bali, Indonesia


Bali is a bit like pizza. Even the worst pizzas are still, well, pizza, y'know?

It's the same with Bali. However, if you only have a limited amount of time in Bali, I'd skip Kuta. Why? Well, Kuta is to Australians what Magaluf is to Brits. Thus, a night out in Kuta is going to involve bumping into a lot of rowdy 18 year olds who can't hold their alcohol.

There isn't anything inherently wrong with drunk teenagers, but being around them 24/7 is a bit much. For this reason, I'd avoid staying in Kuta itself, and opt for Seminyak instead. A 15 minute taxi ride away, Seminyak is close enough that you can still come to Kuta for crazy nights out, but spend the next day relaxing on a nicer, quieter beach where you have room to stretch your legs and won't get hassled by people peddling souvenirs every 2 minutes.

A word of caution: If you are planning on drinking in Kuta then don't take your valuables out with you. Pickpocketing of drunk tourists is rife in Kuta and something I've witnessed all too often. 



So, there we have my 10 least favourite cities (well, 9 least favourite cities and 1 least favourite island).

Remember, these are only my opinions. All of these places have tonnes of wonderful things about them (apart from maybe Ostrava, sorry not sorry), but I just wanted to share some of my thoughts. Hope you enjoyed!

xoxo