Getting from my home on Koh Rong, Cambodia, to my home in Manchester, England, is no small feat.
First, there's a 45 minute speedboat, followed by a 20 hour night bus to Bangkok. From Bangkok, it's a 30-45 minute taxi to the airport, and that's when the fun really begins. Usually, I have to take two flights home, but this time, to save money, I'd opted to take three flights, that were supposed to get me home in just over 30 hours.
My flights were as follows: Thailand —> Ukraine —> Netherlands —> UK
Not only did I have three planes to catch, and a ridiculously long journey, but I also had to collect my luggage and check-in separately for each flight.
It's safe to say I was dreading it. 
Looking back, I almost have to laugh at myself. I was dreading the journey home, but if I'd had any idea what was to come, I would have probably had a nervous breakdown!
Let's start at the beginning.
I rocked up to the airport in Bangkok, with plenty of time to spare and feeling ridiculously excited to get home – after all, I'd been in Asia for 12 months and I couldn't wait to spend Christmas with my family. There was a long queue at the check-in desk, but I didn't mind. After all, it was nothing compared to the one at the Thai/Cambodian border earlier that day.
When I reached the desk, I smiled broadly, handing over my passport and throwing my heavy backpack down onto the conveyor belt. The Thai lady frowned as she studied my booking on the computer.
"You final destination Amsterdam?"
"Um, no, Manchester," I replied, not yet knowing that anything was wrong.
"Ok Miss, your first flight delayed by one hour."
"But…my connection time is only 45 minutes. I'll miss my flight from Ukraine to Amsterdam," I said, feeling my heart start beating faster.
"We can book you on another flight, but you will have to stay the night in Ukraine…maybe you can get a hotel in the airport."
"But…but if I stay the night in Ukraine I'll miss my flight to Manchester!"
The lady looked blank.
"Sorry, nothing we can do."
"What do you mean there's nothing you can do!?" I asked, incredulously.
"Your last flight different company. We can't help you. Other airline has to help you."
"But, it's your airline that is causing me to miss the flight!"
"Nothing we can do. Go to Amsterdam. Ask there."
Rolling my eyes, I took my boarding pass off her and went to the gate. I'd been queuing for that long that people were already boarding the plane.
Taking my seat on the flight, I got comfortable with my headphones and my book. At least I could relax for a few hours.
Or not.
"Excuse me, I think you're in my seat…"
"Um, I don't think so…" I pulled out my boarding pass and compared it to the woman's. They both had the exact same seat number.
"Huh, let's ask the flight attendant," I said.
When the attendant came over, she studied our boarding passes and frowned.
"You're right, you both have the same seat number,"
She paused for a minute, before looking at me, all buckled in, with my bag already in the overhead locker, and smiling.
"Sorry Miss, follow me please."
Why she decided that would be the most efficient option, I'll never know, but she did, and so off I trotted, to be sandwiched in between two of the biggest men I have ever seen in my life, one of whom had already cracked open a mini bottle of red wine.
It was 9am.
Fast-forward a few hours and I'm in the airport in Kiev, waiting for my luggage.
The plan was simple: collect my luggage, go to the customer service desk, and inquire about the free hotel that had been hinted at in Bangkok.
Hahahahaha.
Not so soon!
As I stood and watched every single passenger collect their luggage and leave the airport, it started to dawn on me.
They've. Lost. My. Luggage.
Not quite sure whether to laugh or cry at this point, I made my way to the counter for lost luggage and stood in line. When I finally got to speak to the woman at the desk, who was almost in tears because of how rude the previous passengers had been to her, she smiled, walked me down to where my bag should have been, and we stood for a few moments in silence, looking at the empty conveyor belt.
"Okay Miss, your luggage isn't here."
WELL OF COURSE IT'S NOT HERE YOU STUPID BITCH, I wanted to scream. I TOLD YOU IT WASN'T HERE 5 MINUTES AGO, AFTER WAITING IN LINE FOR 30 MINUTES WATCHING THE EMPTY CONVEYOR BELT SPINNING AROUND.
But she was sweet and had a nice face so I didn't.
I feigned a smile.
"No, it's not…do you have any idea where it could be?"
"Yes, it will already be on the flight to Amsterdam."
"…the one I was supposed to be on? My original flight to Amsterdam?"
"Yes, it will be on that flight."
"But…but…it can't be on that flight because that flight left when I was in the air, hence why I'm not on that flight!"
"Oh…yes, I see. What time is your flight tomorrow?"
"10am."
"Okay, come two hours before check-in and ask us then. Maybe we'll know then."
"Okay, so you want me to come at 6am?"
"Yes Miss."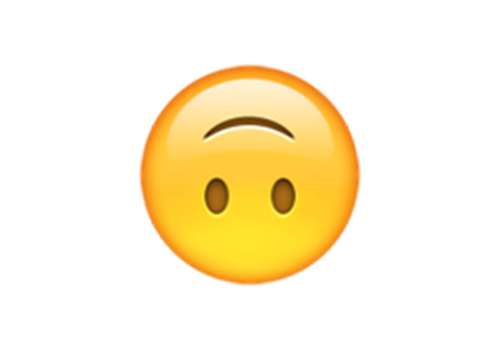 Sighing, I headed upstairs to where I'd been told to ask about a hotel. Seeing as it was almost 10pm by this point and the airport seemed empty, I was confident that I'd be tucked up in bed in no time. Maybe a good sleep would be the silver lining to this whole affair.
No such luck.
When I emerged from the lift, I saw yet another huge queue of people all waiting at the airline's desk. I asked a young Ukranian guy in front of me if we were all waiting for a free hotel, and he told me that we were, and that he'd already been stood there for half an hour. We made small talk to pass the time, until eventually, I was called forward to the desk, only to be informed that while I would be getting the hotel bed, the hotel was not actually located at the airport, and that it was a 20 minute bus ride away.
Not only that, the lady informed me, but it would be another 45 minutes until the bus arrived.
When, eventually, the minibus shuddered to a halt in front of the airport, we all piled on, and waited.
And waited.
And waited a bit more.
I was used to drivers doing this in Cambodia – I mean, it's Cambodia – but I wasn't expecting this to happen now. I mean, I was freezing. I didn't have a coat and this was UKRAINE, It was SNOWING. Thankfully, the lady next to me noticed me shivering and fished a spare sheepskin coat out of her hand luggage. I guess it's that cold in Ukraine that everybody carries spare sheepskin coats around, just in case.
Eventually the driver decided to take us to our hotel, and after filling in the forms and handing our passport to the lady on reception, we were able to go to our rooms.
To be honest, the room was really nice, and it had a hot shower, so I hopped straight in, before sleeping naked (I only had one set of clothes remember), and getting about 3 hours of sleep before my alarm woke me up at 5am.
Chucking my smelly clothes on, I headed downstairs and hopped onto the bus, ready to see just where my luggage was.
However, of course it was not so simple, as the lady at check-in told me that "maybe" it was in the lost and found room, and "maybe" it was still in Bangkok. Despite my bag having a baggage tag on it that matched the number on the "missing bag" form I'd filled in, it was apparently easier for me to just fly to Amsterdam and hope that my bag turned up there than for whoever worked in the "lost and found" room to just SEE IF MY BAG WAS IN THERE.
At this point, I didn't even have the strength to argue, and so I just went to the gate (there was no time for breakfast after this debacle, of course), and boarded my flight to Amsterdam.
On this flight, I was seated next to a guy from Jordan, who was worried that he was going to miss his next flight, because our flight was delayed by 20 minutes and he "only" had a two hour connection time. I tried telling him that he had nothing to worry about, and I'd already missed two flights and lost my luggage, so really, his situation could be worse, but that just sent him into a panic about his luggage potentially getting lost, to the point where he called over the flight attendants as soon as the seatbelt sign had been turned off, and made them promise that his luggage was definitely going to be okay.
Seriously?
Touching down in Amsterdam, the crowds were mental, but – hallelujah – my luggage turned up!!! Thanking the lord that I wouldn't have to track my bags down in Bangkok, I raced to the check-in desk and explained what had happened. I only had 60 minutes before the next flight to Manchester, and the next one wasn't for another 5 hours so I was desperate to make it.
Not to my surprise, the woman at check-in told me that she couldn't book me onto a new flight because it wasn't her airline's fault that I'd missed my flight. It was the other airline. Just as I'd suspected, the other airline should have covered the cost of a new flight, not this one. I told her that I didn't care what the cost was, I would pay for a new flight if she could just book me on ASAP.
45 minutes until take-off.
"I can't accept your money. You have to find the other airline's desk and get them to make the booking."
"I don't have time. I'll pay. I don't care. Just please get me onto the flight."
"It's impossible. The other airline has to make the booking. Sorry. You can find their desk in the other terminal. It's about 15 minutes away."
Well, I ran to the next terminal, with my 15kg bag and hand luggage, and of course, they refused to book me a new flight.
"Not our fault you made two separate bookings."
"I didn't make two separate bookings. I have one booking, with one confirmation email and one reservation number."
"You'll have to contact your travel agent. It's on our system as two separate bookings. We can't help you."
Seriously struggling to fight the tears by this point, I raced back to the other terminal. I had about 10 minutes before the plane was due to depart.
"PLEASEPLEASEPLEASE BOOK ME ONTO THIS FLIGHT ASAP I HAVE TO PAY AND I DON'T CARE JUST PLEASE BOOK ME ONTO IT."
The woman at check-in gave me the most unsympathetic smile she could muster and said "We only have business class seats left. It will be 300 euros."*
My heart sank.
"…really?" I said, in a small voice.
I'm sure at this point you're thinking "so what? What difference does another 5 hours make when you've been travelling for so long already?" But bear in mind I'd also had a 20+ hour nightbus journey in Asia, and I was on my fourth (or fifth?!) day travelling by now. I was exhausted, hungry, and to be honest, I just wanted my mum. The thought of another sweaty five hours in a random airport was more than I could handle at that moment.
But, as is the way with bad luck, I didn't have a choice, and so I used the last of the money in my bank account to pay for the later flight, slumped in a corner and cried, out of pure exhaustion more than anything else.
Finally, at around 5/6pm, I boarded my final flight to Manchester, and I honestly have never been so happy to touchdown on UK soil!
So, that was my 5-day travel nightmare! Bit of a long read, I know, but you should have tried living through the experience! Now that was long.
If you want to read about some more of my travel nightmares, then check out this!
Have you ever had any nightmare airport experiences? Do let me know in the comments below – it'd make me feel great to read about somebody else's terrible experiences, hahaha.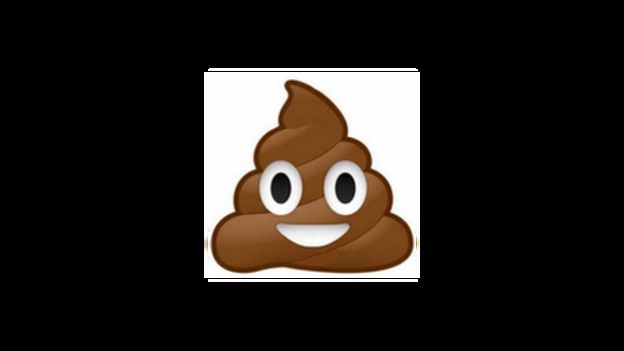 *Okay, so I don't remember exactly how much the business class seat was but I know that it was a lot. I ended up paying about £130 for my regular seat and I know the first price quoted had been more than double.