This time last year, I wrote a blog post talking about my first full year of travelling. The post starts with the sentence, "2016 was the best year of my life," and I still feel that way. Unfortunately this year has thrown some curveballs at me, but I've still managed to make some incredible travel memories, and so here is my utterly self-indulgent reflection on the last 12 months!
I started the year back home in Manchester. I was freelancing online to make some money for my next big trip, and so I spent the days working and the evenings out with friends. However, being stuck in England for too long gives me itchy feet, and so in February I flew to Berlin with my gorgeous friend Simone for a few days of sightseeing and beer drinking.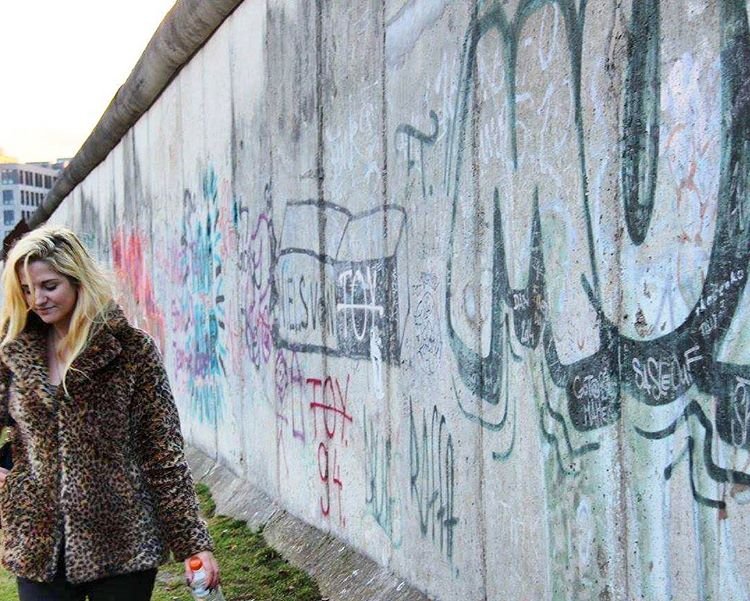 After Berlin, I spent 2 months in Manchester before heading to Oliva, Spain, for a couple of weeks to see the holiday home that my parents had purchased while I was sunning myself in Asia. I spent my time there drinking tinto de verano in the sun, taking long walks to the beach and exploring the old town. For me, Oliva was a bit too sleepy (I was the youngest in the town by at least 20 years), but it was lovely to spend time with my mum after being away for so long the previous year.
After Spain, I had just a few days back in Manchester before I embarked on a 3 month trip to Central Europe. I began with a week in a tiny village in Poland (Kwiejce) voluntarily teaching English in exchange for food and accommodation, then headed north to Gdansk and Sopot for a few days on the beach before visiting my new friend Joanna in Warsaw. Next, I took the bus to Krakow where my friend from back home, Liam, had flown out for a few days to meet me. I enjoyed the city so much that after he left, I booked into Greg & Tom's Party Hostel for a further 4 nights of fun in Poland's party capital.
After Krakow, I made my way to Prague with two British guys that I'd met in Krakow. I was pretty sick for the 5 days that I was there, but I still managed to do some touristy things such as ride a pedalo down the river and go on a walking tour with unlimited alcohol (the only kind of walking tour if you ask me).
Continuing my tour of Europe's party cities, I then made my way to Retox Party Hostel in Budapest. Luckily for me, the British guys that I'd become friends with were also heading to Retox, as well as a girl from our hostel called Nadia who would become my favourite person of 2017 <3
I spent about a week in Budapest, and although I partied pretty hard at night, I still managed to see the main sights of Budapest, including the Fisherman's Bastion, which remains one of the most beautiful things I've seen this year.
Eventually it was time for me to prise myself away from Budapest and so I headed to Bratislava, capital of Slovakia, with my new BFF Nadia. Everybody had told me not to bother with Bratislava but I loved it. I loved the cobbled streets, the classical music and teeny tiny bars and coffee shops that make up the old town. However, after a few nights, me and Nadia were missing Budapest too much and so we decided to head back for a few nights for Retox Round 2 (which may have involved us getting matching tattoos).
After another 5 days of abusing our livers in Budapest, we parted ways and I headed back to Poland for another English programme. While I was there, I couldn't resist returning to Krakow (I know, I have the least efficient way of travelling ever. This is how I got stuck in Cambodia for a year).
However, as much as I was enjoying the pub crawls and drinking games, I was supposed to be actually seeing Europe (not just the insides of Europe's bars and clubs), and so I made my way down to Slovenia to visit my friend Helene. I'd met Helene in Manchester and we'd been firm friends for a year or so before I went travelling to South East Asia. While I was gone, she met the love of her life in Slovenia (no really, they're engaged) and moved there to be with him, and so it had been around 18 months since we'd last seen each other!
Helene and her partner Jaka were kind enough to let me stay with them in their Ljubljana apartment and I had a wonderful 5 days. Not only was it great to see Helene, but the two of them did everything they could to make my visit unforgettable, including driving me to see Lake Bled and taking me on an overnight trip to the seaside.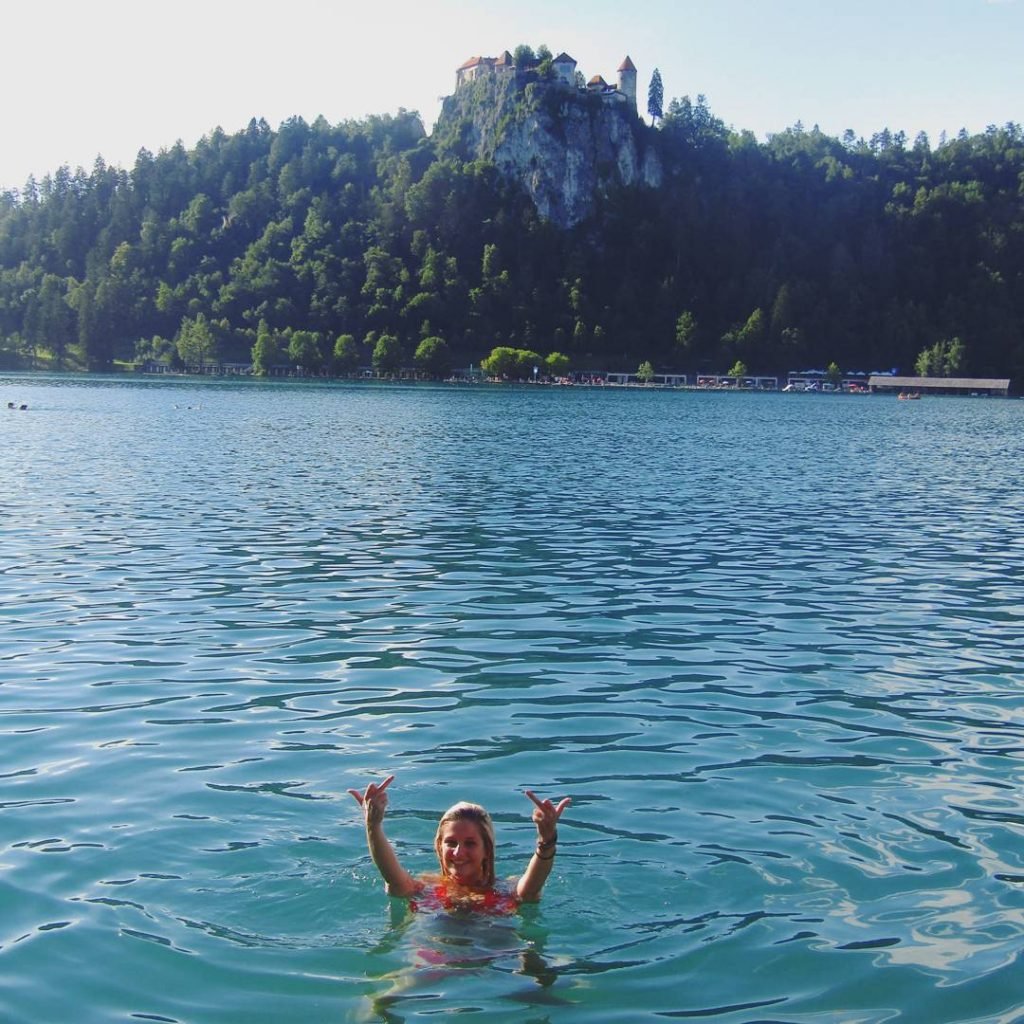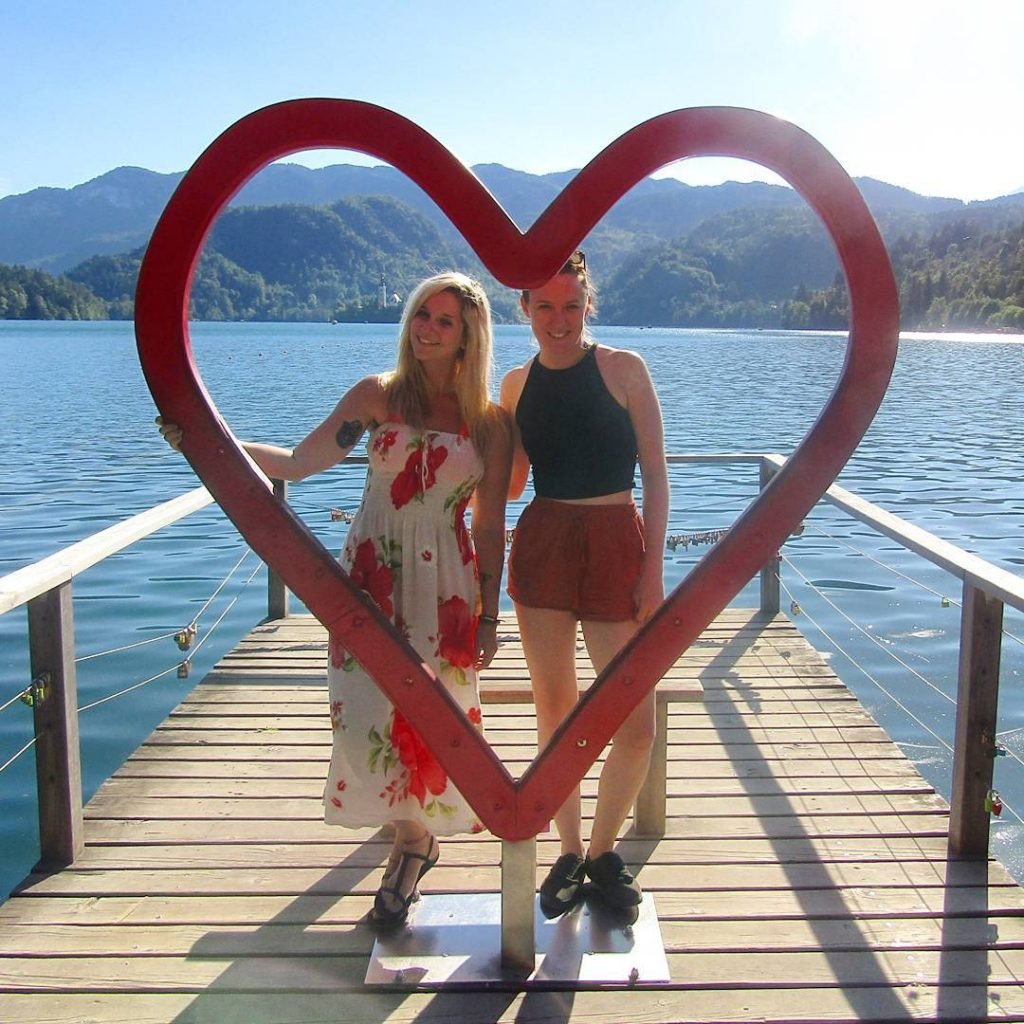 Next stop was Croatia, where I was reunited with Nadia and our friend Rob, who we'd met in Budapest. As we were there just before Ultra festival, all the hostels in Split were super expensive and so the three of us booked a cute little apartment on Airbnb instead. After a few days of drinking cocktails and sunbathing, we headed to Zadar, where we got another apartment.
Honestly, Croatia wasn't my favourite place in the world (that's for another blog post), but I really enjoyed spending the time with Nadia and Rob, and it was so nice to have our own space for the week. Some of my fondest memories of Croatia are eating Rob's homemade pasta, lying on the sofa bed learning Spanish with Nadia and laughing so much that our stomachs hurt (mainly at Rob's expense, sorry Rob!).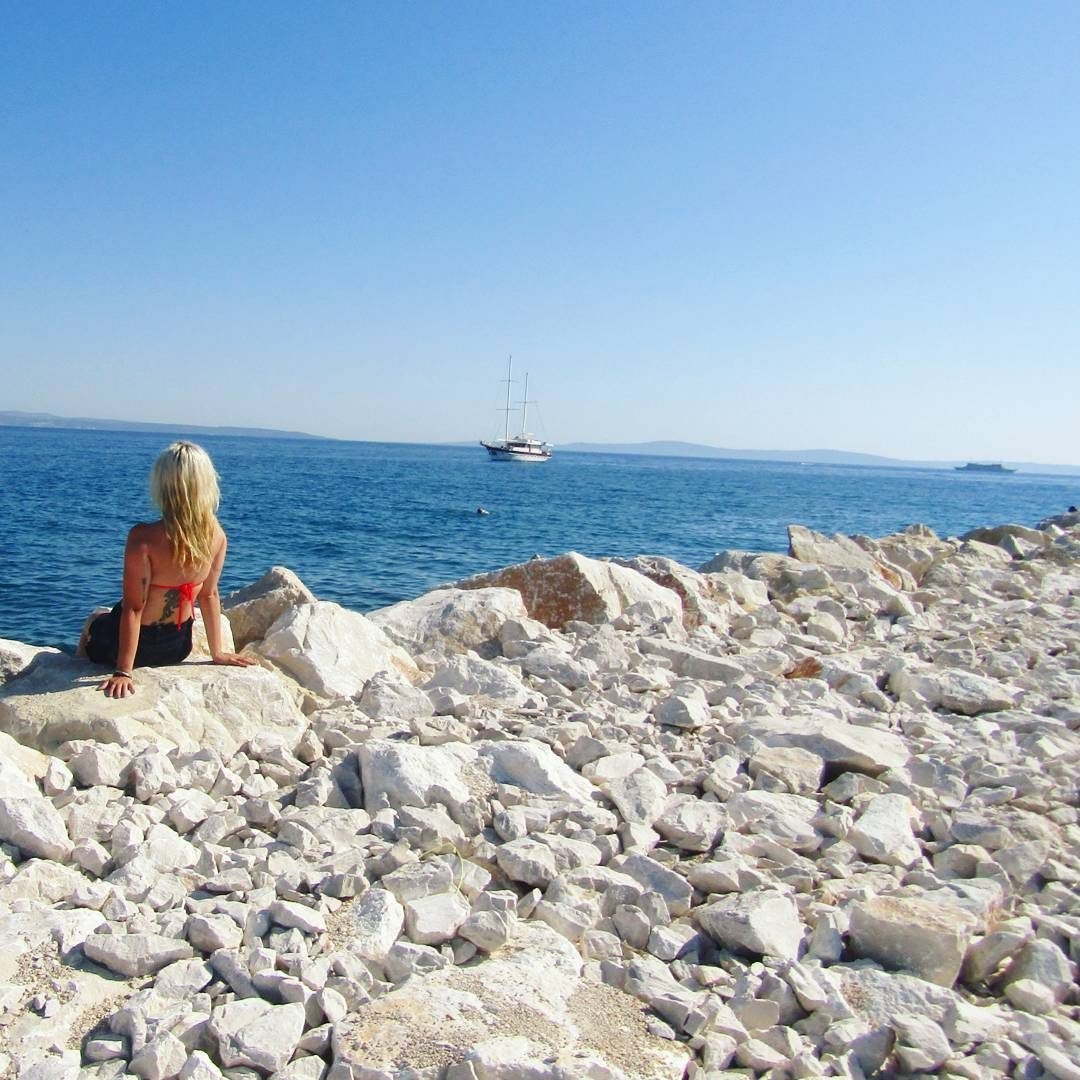 After a week it was time to part ways, which really sucked as Nadia was flying back home to West Virginia and so we didn't know when we'd next be able to see each other. However, as is the case with travel, you have no choice but to suck it up and move on, and so on I moved to Bosnia and Herzegovina.
I began in Mostar, where I quickly met an English girl who was travelling solo like me, and two guys travelling together (from Australia and New Zealand). The four of us ended up spending our entire time in Bosnia together, exploring the beauty that is Herzegovina and wandering around the magnificent old town of Mostar, before catching a bus to Sarajevo, where we attended the annual Sarajevo Beer Festival and spent a couple of days learning about Bosnia and Herzegovina's bloody history.
I then travelled to Belgrade, Serbia with the boys, and spent almost a week at the Hedonist Hostel, where I had a very unproductive (but fun) time going to boat parties, pub quizzes and escape rooms.
By this time it was August, and I decided to fly home to visit my family and friends. With the exception of a weekend in Paris, I spent about 6 weeks in Manchester before returning to Poland. I spent a night in Gliwice with my friend Julia, a few nights in Warsaw with my friends Aga and Joanna, some time in Wroclaw with Pawel (and a Tinder date that took me to a wedding – this has got to be a future blog post!), another week teaching in Kwiejce and a few nights in Poznan.
Despite wanting to stay in Poland for longer, I had arranged to do some volunteer work at a hostel in Belgrade. In exchange for some light cleaning work, I was given a free bed at Habitat Hostel, where I stayed for around two weeks. Honestly, my feelings about my time at Habitat are mixed. I did have some really fun times there (mainly thanks to a girl named Cynthia who I befriended, and of course, rakija), but I never fell in love with Belgrade and I also never really clicked with the other girls who worked in the hostel.
In the end, some personal problems got the better of me and I ended up flying back to Manchester to confront the issues head on. If I'd been in Poland, with my large support network, I probably would have continued my trip, but with the exception of Cynthia, I felt completely alone in Serbia, and so I made the decision to return home.
After spending a week at home, I headed to Berlin, where some of my friends from Koh Rong were living. I spent three days drinking 1 euro wine in my friend's kitchen, and saw absolutely none of Berlin. #noregrets
Then it was back to Kwiejce to teach English, and this was my favourite programme yet. We had a huge group and everybody got along really well, so much so that a few of us stuck around in Poznan for a few days after the programme ended to continue the fun. From Poznan, I headed back down to Wroclaw to meet with some more people who I'd met in Kwiejce, and had a really special few days exploring the Christmas markets, enjoying Thanksgiving dinner (my first!) and laughing more than I had done in weeks.
I then travelled with Steph, who I'd been volunteering with in Kwiejce, to the Czech Republic. Together, we spent another week voluntarily teaching English, this time in the village of Hrubá Skála, in the 'Bohemian Paradise' district of Czechia. We had an awesome time conversing with interesting people, eating good food and enjoying our free accommodation (I mean, we got to stay in a castle). Afternoons were spent wandering through the forest and evenings were spent drinking Czech beer with our 'students,' who were really more like friends.
Following Hrubá Skála, I spent a few nights in Prague with my new friends, before returning to Poznan to meet my friend John, and then back down to Wroclaw for my final week away from home. I'd found a pretty cool hostel, Grampa's Hostel, and figured that as there was nowhere near Prague that I was interested in visiting, I may as well return to a city that I knew and liked in order to relax for a week before going home for Christmas.
This was the best decision that I could have made. For a whole week, I allowed myself to live exactly as I would if I were at home, without rushing to see all the sights and attend every walking tour possible. I lounged around in my pyjamas, I played Mortal Kombat and I did my own cooking. I played endless games of cards, I went to bars and I watched scary movies, all without a scrap of guilt. It was the best possible way to end the trip, helped along by a fantastic group of people that enjoyed slobbing around in the common room as much as I did.
So, what's next?
Well, starting January, I have signed up for three English programmes which will give me the practical experience necessary to then complete my online TEFL qualification. From there, I'll spend a few months teaching English and freelancing online (dividing my time between Poland, Czech Republic, Hungary and the UK), before embarking on a backpacking trip beginning summer 2018.
Countries that I plan to visit on this trip ($$$ permitting) are:
Estonia —> Latvia —> Lithuania —> Ukraine —> Moldova —> Romania —> Bulgaria —> Turkey —> Macedonia —> Kosovo —> Montenegro —> Albania —> Greece.
…that's the plan, anyway.
Maybe I'll stick to it, but maybe I'll fall in love with Estonia and stay there for 5 months. Who knows?!
That's the beauty of travel. It's unpredictable, it's exciting, and I bloody love it. 
What has your 2017 been like? Have we been to any of the same destinations? What did you think? Have you been to any of the places that I plan on visiting next year? Leave me your recommendations in the comments below!
Disclaimer: this page uses affiliate links. This means that if you make a booking at any of the hostels that I have recommended, then I will make a small commission at no extra cost to you 🙂