It's time to talk about travel insurance.

I know, I know, it isn't the most interesting topic out there, but backpackers travel insurance is something that every traveller should be looking into before they even think of booking a trip. Not only that, but if you're embarking on an adventure, you should want the best backpacker insurance out there, so you're covered for everything.

I always buy backpacker insurance when I travel, and although I've used a few different companies in the past, the one I'm going to talk about today is World Nomads Travel Insurance, which was the company I used when I embarked on my 18 month stint in Southeast Asia over 6 years ago. 

Now, while I'm going to be talking about backpacking a lot in this article, it is not to say that World Nomads Travel Insurance is exclusively for backpackers. 

Although World Nomads was created with backpackers, long term travellers and adventure travellers in mind, their policies benefit pretty much everybody, and so please don't think that this article isn't for you if you prefer a different style of travel!



Is This the Best Backpacker Insurance? World Nomads Review


Who are World Nomads?


World Nomads is a travel insurance company based in Australia.

It is the company that every major travel publication hails as being the best backpacker insurance out there, including Lonely Planet, National Geographic, Rough Guides, Intrepid, and even Nomadic Matt. 

Now, call me a sheep, but I figure that if outlets like Lonely Planet and National Geographic are recommending something, it's probably pretty good.

That isn't the main reason that World Nomads gets brownie points from me though.

The thing that I like best about them, is that World Nomads Travel Insurance is a company made by backpackers, for backpackers, and they are also huge advocates for responsible travel (more on that later). 

Simon Monk had been travelling for over 12 years when he set up World Nomads. Having previously been stuck in China with no insurance and no way of getting insurance, he was frustrated by the lack of connection, freedom and safety that backpackers so often face, and seeing that the insurance market was fraught with fraud, he knew that he could do better, and so he set out to create the best backpacker insurance on the market. 

The core concept of World Nomads is that you should be able to buy a travel insurance policy and have the freedom to extend it as much as you need to, and that is part of what makes it so great for long term travellers, as well as the huuuuge range of activities that you are covered for on their plans.

I'm getting ahead of myself though.



What is Backpacker Insurance?


Backpacker insurance is a type of travel insurance that is specifically designed for backpackers who are visiting multiple destinations over a longer period of time.

Compared to regular travel insurance policies, which tend to be shorter and specific to one destination, backpacker insurance can be used for trips ranging from 3-18 months (and beyond!), and there is usually more covered when it comes to activities such as hiking, diving, working with animals and more.

I mean, some travel insurance companies don't even cover snorkelling – seriously!



Do You Really Need Backpacker Travel Insurance?


We've all been there. You're in the middle of planning your next backpacking adventure, and you realise that you haven't purchased travel insurance yet.

You know you should get some, but you can't stop that little voice inside your head from asking – do I really need travel insurance?

Travel insurance just seems like an unnecessary expense, and when there are hundreds of companies to compare, thousands of words of small print to read and way more interesting things to think about when planning a trip, it's not difficult to understand why some people just don't bother.

However, I am a firm believer that backpackers travel insurance is the most important thing to invest in when it comes to travel, and that if you can't afford to buy travel insurance, you can't afford to travel.

It's harsh, but it's true.

As backpackers, our lives are inherently more dangerous than somebody staying in their house and never leaving, and even the savviest traveller will find themselves stuck in a sticky situation from time to time.

From dodgy hostels with no lockers to dangerous drivers, poisonous critters and questionable hygiene conditions, something is bound to go wrong when you're travelling – trust me, I'm talking from experience!

Here are just some of the things that have happened, either to myself, to my friends or to friends of friends while backpacking:


One of my mosquito bites became infected and I ended up with diphtheria, meaning that I had to go to an emergency clinic in Qatar, receive treatment there, and miss my flight home. They actually flew a doctor to the airport to see me.
A girl friend of mine got hit by a truck when driving a scooter in Cambodia. She was in hospital for some time and required regular medical care for months after.
A couple that I met in Cambodia were taking a night bus in Vietnam when it crashed. The boy died, the girl broke a tonne of bones and had to be flown home in an air ambulance.
A girl went swimming while at a beach party and drowned. Her body had to be flown home to the UK.
A girl jumped off a boat in Montenegro and ended up with a broken rib.
A bamboo guesthouse caught fire and multiple people's belongings were destroyed.
A guy I know went to hospital in Cambodia and ended up contracting MRSA whilst in hospital.
A gal pal got her veneers knocked out whilst in Cambodia and had to go and get them replaced.
Many people have died whilst tubing in Laos, playing on river assault courses in Kampot, or inflatable water parks in Thailand.
These are very specific examples. The things below have happened to people I know more times than I can possibly count:
Malaria
Dengue fever
Snake bites
Dog bites
Monkey bites
Lost/delayed luggage
Items being stolen (phones, camera, laptops, passports etc.)
Food poisoning leading to hospitalisation
Cancelled flights
Delayed flights
Tuk-tuk accidents
Family emergencies resulting in a cancelled or shortened trip
Hiking accidents
Cycling accidents
Getting cut on coral reef

While travelling is the absolute best thing in the world, it is also undeniably dangerous, and there are so many things that could possibly go wrong that not buying travel insurance is just too much of a gamble IMO.

What's more, many countries will actually deny you treatment altogether if you can't pay – yikes!

For those that will still treat you, expect to be landed with a hefty bill at the end.

A friend of mine took a 5 minute ambulance ride in the USA and was hit with a bill of over 1000 USD afterwards!

If you need to be taken home via air ambulance, international trips can be as much as $200,000!

Nobody wants to end up with a lifetime's worth of debt because they had an accident while abroad, and if the worst happens and you don't make it, you don't want your family having to pay tens of thousands of dollars to bring your body home.

We always think that it won't happen to us, but that's the thing – sometimes it does, and we need to be prepared.



World Nomads Travel Insurance – What's Covered?


As with any backpackers insurance, you should always read the small print and make sure you know exactly what is and isn't covered with your plan.

World Nomads covers people from over 140 countries, and the specific details of the policies will change from place to place. Depending on where you're from, where you're travelling to, the plan you choose, circumstances of your claim etc., things may be different for you.

The things that I will list below are what World Nomads CAN cover for a UK citizen. 

It isn't necessarily what they WILL cover.

I advise you to look at the next section as a general guide and always do your own research before buying an insurance policy!



Over 200 Adventure Activities


One of the main things that makes World Nomads the best backpacker insurance company out there is the huge array of adventure activities that they cover. 

I have done so many things while backpacking that I never thought I would do, including white water rafting, trekking, handling snakes, cliff jumping, skiing and sailing, and it's so reassuring to know that if anything ever goes wrong, I'm covered by my insurance provider.

World Nomads even go as specific as to include unicycling, swimming with whales and stilt walking on their policies!

Many of the activities listed below are covered with their Standard plan but not all, so please make sure to double check what's covered in your particular plan!

Some of the activities covered by World Nomads Travel Insurance include:

For snow lovers:

Bobsledding
Ice hockey
Ice skating
Snow kiting
Tobogganing
Snowboarding
Skiing
Glacier walking

For water babies:

Black water rafting
Jet skiing
Kayaking
Sailing
Scuba diving
Canoeing
Surfing
Tubing
Wind surfing

For adventure lovers:

Bushwalking
Camel riding
Camping
Caving
Hiking
Rock climbing
Mountain biking
Trekking
Orienteering

In the air:

Bungee jumping
Hang gliding
Hot air ballooning
Ziplining
Skydiving
Aerial safari

For sports fanatics:

Horse riding
Volleyball
Rollerblading
Fencing
Baseball
Basketball
Cricket
Golf
Hockey
Tennis
Experiences:
Farm work
Childcare
Hospitality
WWOOFing
Fruit picking
Working as a ski instructor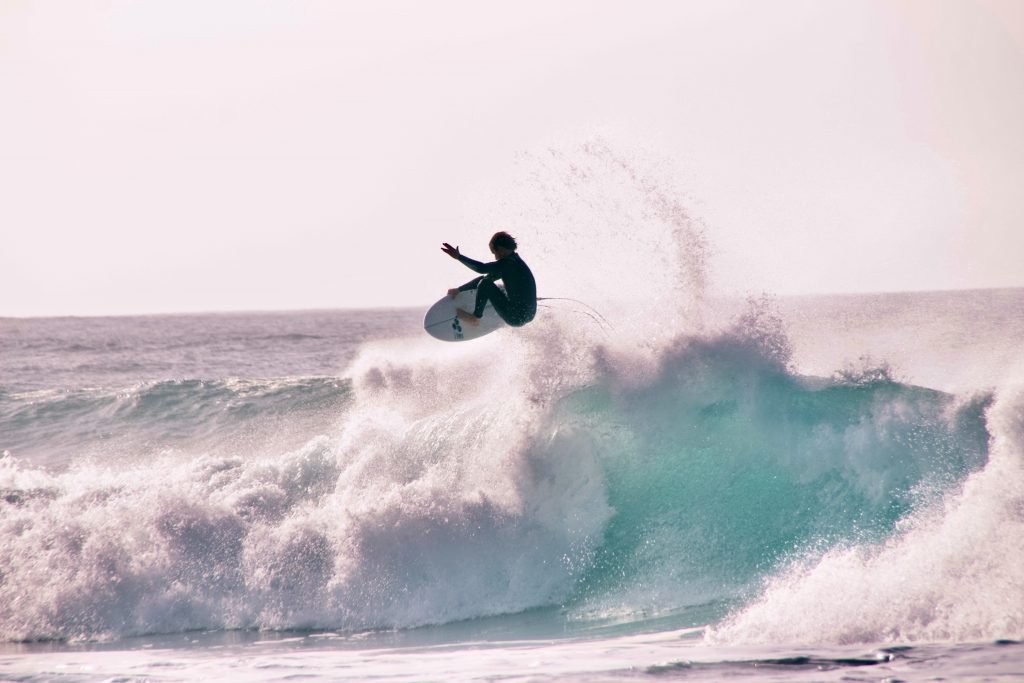 Medical Expenses


World Nomads Travel Insurance is primarily a health insurance, and so the healthcare cover that they offer is robust.

Broken bones, infected sores and mystery illnesses are just some of the things that your World Nomads insurance will cover. 

This cover can include:


Assistance in locating and paying for medical care
Hospitalisation
Out-patient care and day surgery
Ambulances and medical transport, including by helicopter
Prescribed medicines
Transport back home if it is deemed medically necessary (this includes by air ambulance, helicopter, ground ambulance, flight changes/upgrades and more)

Dental Treatment


If you end up with a broken tooth, accidental damage to your mouth and jaw, or a nasty infection, World Nomads has got your back.

It doesn't include anything cosmetic or optional (such as a regular check-up), but if you bite down on something hard and hear a crack, you can get it dealt with right away.


Accidental Death


Nobody likes to think about it, but unfortunately, we have to.

I have heard too many stories about friends of friends dying whilst travelling, and oftentimes, they didn't buy insurance, so their families and friends are forced to start GoFundMe's in order to try and bring their loved one home. 

Imagine that – your loved one passes away, and then you end up going bankrupt on top of that?!

It doesn't bear thinking about. 

If the worst happens when you're travelling, World Nomads will not only cover the cost of bringing you back home, but they will also pay a lump sum to your family, and their 24 hour Emergency Assistance Team will keep your family informed and help them navigate the often difficult local regulations and administration required after your death.

This may include putting them in touch with consular officials, navigating and understanding local processes and helping access the services needed locally to transport your body back home.

An important thing to note is that this includes repatriation of your remains if you die of coronavirus while travelling.



Baggage Loss


All World Nomads UK plans include coverage for lost or stolen goods when you travel. This even includes luggage that is delayed in getting to you due to a fault of the airline

Cover includes:

Necessities (underwear and toiletries) if your luggage is delayed for at least 24 hours
The replacement or repair of any items that are lost, stolen, damaged or destroyed
The cost of obtaining an additional passport or visa that you would not usually have required
The explorer plan also covers accidental loss or theft of your own money, which is quite rare for a travel insurance policy to do

Trip Cancellation


If life has taught us anything in the last couple of years, it's that you can't predict what's next.

World Nomads understand that sometimes things come up which make cancelling your trip a necessity, and so they offer cover under certain circumstances, which can include:
A close relative or member of your travelling party is injured, gets a serious illness or dies
You are unexpectedly called to do jury service or appear in court as a witness
You get made redundant 
Your home or business becomes uninhabitable within 2 weeks of your travel start date
There has been a theft from your home within 2 weeks of your travel start date and the police want to talk to you about it

World Nomads COVID Cover


The pandemic threw the entire world into a tailspin, and many travel insurance companies ended up receiving a lot of flack because previous policies did not cover pandemics.

This is fairly standard – companies want to avoid having to issue a mass payout – but of course in 2021, we want to be protected when we travel, and seeing as COVID is here to stay, World Nomads has adapted and altered its policies to reflect that.

All of World Nomads' travel insurance plans purchased from 17 June 2021 include emergency medical and repatriation cover if you get sick with Coronavirus while abroad, and their Explorer plans also offer cover for some Coronavirus related events.

The Standard and Explorer plan both include medical care if you happen to contract coronavirus while travelling.

The Explorer plan includes cover for virus-related events that impact your travel, such as trip cancellations or delays, quarantine costs and trip interruption expenses (for example if a member of your immediate family dies from Coronavirus and you have to return home).

Again, read the wording of your policy carefully to see exactly what is and isn't covered.



What's not covered with World Nomads backpacker insurance?


Like any insurance company, World Nomads does not cover you in every single situation that can arise, and it is very, very important to read the fine print before choosing an insurance company.

In brief, World Nomads will not cover you if you get into an accident due to being intoxicated, if you do something illegal, if you travel despite government warnings and travel bans being in place, non-necessary medical procedures and doctors visits etc.

In addition to this, their gear/electronics cover is not the greatest. It will be fine for most people, but if you're a digital nomad and travel with a lot of expensive equipment then you may want to take out a separate policy for your gear.

World Nomads also will not cover anybody over the age of 69 (or 66 if you're from Canada!).

In order to make a successful claim with World Nomads (or any backpackers insurance company), you have to be very careful when making a claim to have everything that you need and to do things by the book.



Tips for Making a Successful Claim on Your Travel Insurance


– Take pictures of all your belongings before you leave so that you have a time-stamped photograph of your bag and all your things.

– If something is stolen from you or you get assaulted, file a police report and take a picture of it.

– If you need medical attention, keep all documents and receipts as proof.

– You must also have receipts of your valuables so that if anything is stolen, you can get it replaced. You can't claim that a £1000 camera has been stolen from you without a receipt unfortunately.

– Send pictures of any receipts, documents, booking confirmations, photographs etc. to your email account as soon as you take them – that way, you ensure they're all backed up.



Reasons Why World Nomads is the Best Backpacker Insurance Out There

So, now that we have an idea of what is and isn't covered with World Nomads insurance, I wanted to outline a few of the reasons why I think they're a great choice for backpacker insurance.



1. You can change or extend your policy while already travelling


This one is HUGE for me, and is the reason I was able to stay protected when I ended up staying in Southeast Asia for longer than I originally planned.

You can also claim online from anywhere in the world, making them a great choice for long term travellers and digital nomads who may not necessarily have a home base.

You can even buy your policy after you've left home!

These things are a total game changer and give you flexibility when you need it most.



2. 24/7 Support


World Nomads have a multilingual support team that is available 24 hours a day, 7 days a week.

This will really come in useful if you need help in locating a health centre or medical professional, and they will even arrange your hospital transport and provide you with an escort if necessary.



3. Their coverage is perfect for adventure lovers


As outlined above, World Nomads covers so many sports and activities that you'd be hard pressed to find something they don't cover.

The vast majority of things are covered by their Standard plan, but if you really like to live life on the edge and do the most extreme sports, the Explorer plan will have your back.

They also provide (almost) worldwide coverage, making them perfect for those of you who like to get off the beaten path.



4. World Nomads are advocates of responsible travel


As well as having a huge array of articles on how to travel responsibly, World Nomads also has something called the 'Footprints' programme, which enables you to make a micro-donation to a community development project of your choice when you buy your insurance.

World Nomads partners with reputable NGOs and charities to find sustainable and worthwhile projects, and so far they have raised over 3 million dollars!

The best bit? World Nomads fronts the admin costs, so 100% of your donation will go straight to the community.



5. Safety guides


There is a whole section on their website dedicated to travelling safely, which is regularly updated and organised by country.

Sure, you can easily type 'Is X-destination safe?' into Google and stumble upon a myriad of results, but if a reputable travel health insurance company is the one providing the advice, I'm definitely going to listen to it.



6. Free language apps


World Nomads have a whole ass range of language apps that you can download for free and start learning useful phrases!

From Croatian and Korean to an Aussie slang app, you'll be chatting with the locals in no time!



How much does World Nomads insurance cost and is it worth it?


The cost of World Nomads insurance will vary according to which plan you select, where you're from, where you're going and how long you're going for etc.

I can't give you an exact price (but the quote widget below can!).

For the purposes of this article, I went through the process of getting a quote for myself.

I said that I am planning a 3 month trip to Thailand, Cambodia and Vietnam for the summer of 2021, that I am a resident of the United Kingdom and I am 28 years old.

The quote I received for the Standard plan was £203.04 (or £68 per month) and the price of the Explorer plan was £253.80.

The longer you travel for, the cheaper it gets (for example, a 6 month trip would only cost me £293.76, averaging out at just £49 per month).

Now, while this is more expensive than some other companies (the lowest price I found was just £70 with Explorer Insurance), the devil is sometimes in the fine print with the companies offering 'great' deals, and I would personally rather pay a little more to avoid running into any nasty surprises later down the line when I find out that I'm not covered.

To find out how much your policy would cost, just enter your travel details into the widget below to get a quote. Alternatively, you can click this link to be taken to their website.



Is World Nomads the Best Backpacker Insurance? Final Thoughts


There are hundreds (probably thousands!) of insurance companies out there offering backpackers travel insurance, and every single one of them claims to be the best.

Every single one of them also has a mix of wonderful and terrible reviews (especially post-COVID – travel insurance providers were not prepared for the pandemic, and a lot of people had something to say about it!). 

As I have not used every single backpacker insurance provider, I cannot say with certainty that World Nomads is the BEST backpacker insurance company.

What I CAN say, is that they are a highly reputable company that is favoured by all of the major travel outlets and successful travel bloggers.

They have robust policies that cover pretty much any activity imaginable, and are on hand 24/7 to assist you with anything you may need whilst on your trip.

The fact that you can buy their policies whilst already on the road, or extend the ones you have is huge if you're a backpacker, and I also really love their commitment to giving back and helping disadvantaged communities, all while promoting and advocating for responsible travel.

If you ask me? 

World Nomads is a winner.


If you liked this article and would like to support my work, please click the button above to donate a couple of bucks and buy me a coffee. The ad revenue that I receive on this website is minimal, so support from my readers enables me to keep creating content that you (hopefully!) love to read.
Disclaimer – I was not being paid to write this article. With that said, I do use affiliate links on this site, which means that if you do end up choosing World Nomads for your backpacker insurance, I may make a small commission at no extra cost to you.