As a travel blogger, travelling for me is a little different than it used to be.

My travel is inherently political, whether I want it to be or not.

As somebody who travels around the world promoting the destinations that I discover, it is imperative that I think hard about the places that I am encouraging my readers to visit.

All this, and I am only a small blogger with a modest following.

I do not have a fraction of the influence that the giants in this industry have.

Hell, if Nomadic Matt spends even half a day somewhere, you can bet your last dime that thousands of people will follow in his footsteps and add that place to their travel bucket list.

Instagram influencers arguably have a larger reach than even the biggest travel bloggers.

The Instagram gods and goddesses, the #travelgoals influencers that jet around the world posting shots of their sun kissed bodies in glamorous locations often have millions of followers that look directly to them for travel inspiration.

However, with great power comes great responsibility, and it is not unusual for travel bloggers and influencers to hold one another accountable for business decisions that may seem morally dubious.

When Tom Grond of Travel Tom Tom travelled to Syria in August of this year, the travel community wasted no time in condemning him for what they deemed to be an irresponsible decision.

He was lampooned by the biggest names in the industry, and rightly so.

His decision to promote Syria as a fun holiday destination with lots of things to do is not something that I agree with (although it should be noted that Tom travelled to Syria independently and paid for the trip himself, which I respect), and most of my peers in the travel industry shared my opinion.

It came as somewhat of a surprise then (to me at least), when I stumbled upon some #ad posts last week of influencers promoting the Kingdom of Saudi Arabia as a holiday destination (KSA for short).

The first person that I saw advertising Saudi Arabia was @doyoutravel, or Jack Morris, a guy with over 2 million Instagram followers.

It was disappointing to see a fellow Mancunian promoting such a place, but I figured that it was just a glitch in the system, a case of one influencer making a bad decision, similar to when Louis Cole visited North Korea.

However, on clicking the #welcometoarabia hashtag used by Morris, I was stunned to see that his post was just one of many.

It soon became apparent that the biggest travel influencers on the platform were enjoying a luxury vacation in Saudi Arabia together, all expenses paid.



The Many Problems With Saudi Arabia Tourism Influencers


Creators including @taramilktea (1.3 million followers), @muradosmann (4.2 million followers), @aggie (800,000 followers) and @lanarose786 (1.6 million followers) all banded together with a project called Gateway KSA to promote the Kingdom of Saudi Arabia in light of a recent announcement by the Kingdom to open its doors to tourism.

Gateway KSA is an organisation led by Prince Turki al-Faisal aimed at showcasing the Kingdom in a more positive light, and part of its strategy is to invite major influencers on luxurious VIP trips to the Kingdom, where they are treated to private jets, exclusive parties and afforded much more freedom than they ever would be as regular tourists or citizens of Saudi Arabia.

A shining example of this is Jay Alvarrez (6.3 million followers), who posed shirtless in the Saudi desert with a sword and fellow influencer Aggie Lal, when residents of Saudi Arabia are required by law to dress modestly.

Lesley Anne Murphy also enjoyed an unusual amount of freedom as she relaxed under the stars with her boyfriend in a country where unmarried couples can be thrown in jail.



Although Gateway KSA does not have a 'direct relationship' with the Saudi government, it is funded by government-owned companies and Prince Turki is a politician and member of the Saudi Royal Family, making the links between Gateway KSA and the KSA government are hard to deny.

This link between Gateway KSA and the Saudi government, plus the inclusion of the word 'ad' in the posts is incredibly important, and I will explain why…


The problem with #ad and Saudi Arabia


When an influencer writes 'ad' in their captions or posts, it means that either money has changed hands for the content produced or the trip was a 'freebie' and the company offering the trip had some control in the content produced.

You can read more about all that here.

For example, on my recent trip to Hamburg, the experience was gifted, but the tourism board had no say in whatever I chose to produce.

They didn't specify a number of blog posts, tell me what to include in my Instagram captions, or dictate what I focused on in my content.

Thus, it was not an advertisement.

If the company does specify what content they would like to see, then the experience must be disclosed as an ad, even if there was no monetary exchange.

This is to avoid misleading readers into thinking that you created the content all by yourself, when actually you created content that a brand or company wanted you to create.

The inclusion of 'ad' in the captions of these creators' Instagram posts means that, even if the influencers did not receive payment for the content, Gateway KSA had some say in the content that was produced.

When we take into account that Gateway KSA has undeniably strong connections to the Saudi Arabian government, the 'Welcome to Arabia' campaign becomes incredibly problematic as it means that the #WelcometoArabia content that we see on our favourite influencer's feeds has, in some way, been curated and approved by the Saudi government.

And what is the problem with this?

Where do I begin?

Not only does the Kingdom of Saudi Arabia have a shocking record of human rights abuses, but it also imprisons and tortures its own bloggers and journalists whenever they publish something not approved by the KSA government.

Not only that, but if the Saudi government have control over what these influencers post on their blogs and social media pages, can we really trust the content?

Does it really provide honest and helpful information to us, the followers, or does it just showcase the kingdom in a shallow and airbrushed way that is of no real value to anyone?

Let's find out.


Saudi Arabia's Human Rights Abuses


Few places in the world can rival Saudi Arabia's atrocious human rights record, and although Saudi Arabia and Western Instagrammers would have you believe that it is changing for the better, in fact the opposite is true.

In 2018, Saudi Arabia cracked down on peaceful dissidents, human rights activists and independent clerics, arresting some of the most prominent women's rights activists just weeks before the ban on women driving was lifted, accusing them of 'treason' and 'threatening to destabilise the kingdom.'

The kingdom also does not permit political parties, trade unions and independent human rights organisations.

There is also no such thing as freedom of religion in Saudi Arabia, with apostasy being punishable by death, Muslim religious minorities being discriminated against in pretty much every way possible, and no public worship of religions outside of Islam being tolerated.

Between January and December 2018, Saudi Arabia executed 139 people, 54 of which were killed for non-violent drug crimes.

Actually, executions are on the increase in Saudi Arabia – as of September 2019, Saudi Arabia has executed 134 people since January, 6 of whom were children when they were arrested. In addition to beheading, some were crucified.

On April 22 2019, the regime carried out a mass execution which involved 37 men being killed, one of whom was crucified and one had his head impaled on a spike. 21 of those killed had only 'confessed' to their crimes under coercion and torture.

In the KSA, children can be charged for capital crimes and tried as adults if their bodies show signs of puberty.

Saudi Arabia also has one of the worst track records for LGBT rights in the world.

Homosexuality and 'crossdressing' (as in being transgender) carry punishments of public whipping, life in prison, torture and even death.

Other 'offences' that can result in the death penalty include 'sorcery' and 'adultery' (which can result in a woman being raped and then being sentenced to death for extramarital sex).

Although beheading is one of the most common ways of administering the death penalty, the victim can also meet death by stoning, crucifixion or firing squad.

Despite signing the Convention Against Torture, Saudi Arabia continues to torture detained individuals, often for the purpose of extracting 'confessions' or punishment.

Just like in the UAE, migrant workers are trapped under the kafala sponsorship system, and their conditions often amount to modern slavery, with the worker being unable to leave the country or change jobs without the consent of their employer.

Employers routinely beat their employees, confiscate passports, fail to pay them and force them to work against their will.

The list goes on, and Saudi Arabia commits more human rights atrocities than I could ever include in a single blog post.

If you want to know more, the Wikipedia page about Human Rights in Saudi Arabia is a good starting point.

In working with the Saudi government (indirectly or otherwise) and failing to comment on such issues, these influencers are implicitly condoning them, whether they like it or not.



Saudi Arabia's Treatment of Saudi Bloggers and Journalists


One of the biggest problems with the Welcome to Arabia campaign is that the bloggers involved apparently fail to see the irony in working with a government that systematically locks up, tortures and murders its own bloggers and journalists when they fail to take orders from the government on what to publish.

It is questionable enough to gloss over Saudi Arabia's human rights abuses because you want to remain apolitical, but it is another thing entirely to work with the government as a blogger, while ignoring the fact that that same government imprisons and tortures Saudi bloggers and Saudi influencers that are actually trying to improve the lives of Saudi citizens.

During my research for this article, I found tonnes of journalists, bloggers and human rights activists that have been arrested and locked up in the KSA, often without charge and not permitted to contact lawyers or family members.

In fact, as of December 1 2018, Saudi Arabia had at least 16 journalists behind bars, and in March of 2019, The Guardian reported that political prisoners (including at least 4 journalists) were being tortured in jail despite Saudi Arabia having signed the Convention Against Torture and prohibiting its use.

Not only were the prisoners kept in solitary confinement and experiencing 'severe weight loss and continuous bodily vomiting,' but they were also all found to have wounds and bruises, severe burns, and have experienced electric shocks, whipping and sexual harassment and assault.

In fact, the Kingdom is so secretive about how it treats its political prisoners that Justin Shilad, Middle East researcher at the Committee to Protect Journalists, says that 'In terms of researching KSA [and political detentions], the code of silence is not like anything I have ever seen, and I have researched Syria, Yemen, Iraq…the level of fear, intimidation and all round silencing of information, it is beyond what we see in the war zones in the region, where you have the Islamic State operating.'

However, despite Saudi Arabia's efforts to keep its treatment of political prisoners silent, I managed to find some information about the more well-known cases.

Western influencers may be staying silent on this, but I believe that the stories of these people need to be heard, and if I may, allow me to share some of them with you now.



Jamal Khashoggi


Perhaps the most infamous case, Jamal Khashoggi was a Saudi Arabian author and columnist for The Washington Post.

Khashoggi was of the belief that 'women should have the same rights as men, and all citizens should have the right to speak their minds without fear of imprisonment.'

He frequently criticised the actions of not only the Saudi government, but also the governments of Egypt, Iran and Israel, as well as condemning the Saudi arrests of female human rights activists.

However, one year ago, on October 2 2018, he was murdered by a team of Saudi intelligence operatives at the Saudi Arabian consulate in Istanbul, where he had gone to get some documents for his upcoming wedding to his Turkish fiancé.

On a recording, one of the murderers can be heard asking if the 'sacrificial animal' had arrived moments before Khashoggi entered the building.

The 59 year old was killed by lethal injection before being dismembered. His remains have never been found.

Although the KSA government put 11 men on trial for the murder, UN Extrajudicial Investigator Agnes Callamard dismissed it as damage control, saying that it fell short of international standards and that it should be open to the public and trial observers.



Raif Badawi


Raif Badawi is a Saudi blogger who created the website 'Free Saudi Liberals.'

Badawi's goal was to teach Saudi citizens their rights and he also questioned why women needed a male guardian simply to walk down the street, and also why it was so difficult for women to access the labour market.

In 2012 he was arrested on charges of 'insulting Islam through electronic channels' and sentenced to 7 years in prison and 600 lashes.

This was later increased to 10 years in prison, 1000 lashes and a fine of $260,000.

In 2015 he endured 50 lashes (which goes against international law) but his health deteriorated so much afterwards that all further lashes have had to be postponed.

His wife says that he will not survive another 50.

Raif's lawyer, Waleed Abulkhair, was sentenced to 15 years in jail followed by a 15 year travel ban for representing him (accused of 'breaking allegiance with the ruler'), and for attempting to form his own human rights organisation.



Loujain al-Hathloul


Loujain al-Hathlool is a women's rights activist and Saudi influencer who wants women to have the same rights as men.

She was a big part of the movement encouraging women to drive and to stand up for their rights, as well as campaigning to end the male guardianship system.

Arrested in 2018 for 'threatening to destabilise Saudi Arabia,' Loujain has been sexually assaulted, waterboarded, beaten and electrocuted during interrogations, and remains in jail despite there being no charges against her.

2022 update: Loujain was released from prison in 2021. She remains unable to travel outside of Saudi Arabia and has a suspended 3 year prison sentence.


Eman al-Nafjan


Eman al-Nafjan is the Saudi blogger behind one of the most popular Saudi blogs, Saudiwoman.

Eman had some controversial opinions, and stated on her blog that the guardianship system is an 'abuse system,' as well as opposing child marriage, documenting Saudi internet surveillance and opposing the religious police.

She also published articles in the Western media about the women driving campaign.

In 2018, Eman was arrested while filming a woman driving, weeks before the ban on women driving was lifted.

She was released on bail in March 2019 but is barred from travelling outside of Saudi Arabia.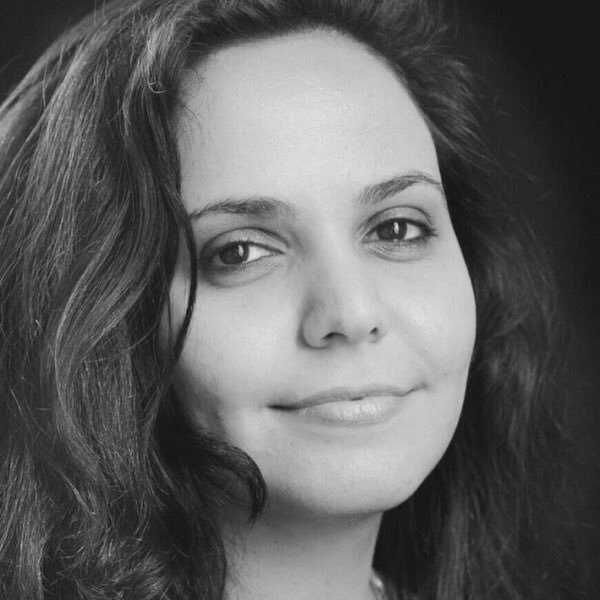 Nouf Abduladiz


Nouf Abduladiz had a personal blog where she wrote about women's rights, politically motivated arrests in the kingdom, and reform activists on trial.

Her arrest in 2018 came as part of a broader wave of arrests aimed at people who were part of the women driving campaign and who were pushing for gender equality within the kingdom.

Nouf is currently held in an unknown location and nobody is able to contact her.

Here is a letter that she wrote and told her friend to release it in the event of her arrest.

Unfortunately I couldn't find a picture of Nouf.



You wouldn't be blamed for thinking that it is only political journalists that are arrested and imprisoned in the Kingdom of Saudi Arabia, but even writers that make a point of staying away from politics are not safe.

Marwan al-Mureisi wrote about science and technology and was arrested without explanation, not allowed to see or talk to his family, or told what the charges were against him.

According to the Committee to Protect Journalists, al-Mureisi's whereabouts remain unknown.

Alkhatab Alrawani, a Yemeni journalist says that al-Mureisi is a Saudi 'influencer journalist that refuses to be part of Saudi campaigns and accept orders from the authorities on what to write. He chose not to be in politics, but it seems that this isn't an option anymore in the New Saudi Arabia.'

In fact, Amnesty says that since Khashoggi's murder in 2018, the persecution of human rights activists, journalists and civil society organisations has continued in full-force.

Western influencers may wax lyrical about how the Kingdom of Saudi Arabia is changing and say that they are excited to be a part of that change, but the unfortunate reality is that it isn't changing for the better. In fact, things are getting worse.


Does the 'Welcome to Arabia' Content Provide Real Value Anyway?!


Even if we can ignore all of the above, it's important to evaluate whether the content produced by these influencers is actually valuable content that can be useful to somebody planning a trip to the kingdom.

First of all, can we trust it?

Gateway KSA claims that the influencers are allowed to say whatever they want about their trip to the kingdom, with Prince Turki claiming that 'It's not a propaganda exercise, it's simply a human engagement exercise.'

However, when you take into account that the Saudi authorities have jailed so many bloggers who questioned the system, is it really likely that Jack Morris and co would speak up if they saw things in the KSA that they did not agree with?

Sherif Mansour from the Committee to Protect Journalists says that 'Saudi authorities seem intent on locking up any journalist who might potentially have something critical to say about the current leadership.'

With this in mind, how can we trust that our favourite influencers are being transparent with us?

Even if they wanted to say something critical about Saudi Arabia and its regime, they couldn't!

Not only that, but knowing that Gateway KSA has some control into the content produced, how can we be expected to believe that this is anything but pro-Saudi propaganda?

What's more, besides creating beautiful images, what value are these influencers providing the average Joe?

According to Business Insider, the influencers were not permitted to explore Saudi Arabia outside of the official itinerary, and so not only did they enjoy a VIP experience that the regular tourist would not, but they also only saw what Gateway KSA and the Saudi government wanted them to see.

Posing with shirtless men in the desert and lounging under the stars with your boyfriend will get you locked up in Saudi Arabia, yet this is exactly what these Instagrammers are doing, creating this false narrative that the KSA is suddenly relaxed and accepting of Western behaviour.

Not only that, but how helpful are these images in actually helping a would-be visitor to the kingdom in planning their trip?

This content is created for the sole purpose of encouraging people to visit the KSA, yet it lacks any practical information about how to actually do so safely.

These influencers are not telling me how to traverse the Kingdom of Saudi Arabia as a woman, and neither are they telling me what I should wear, what customs I should observe and how I should expect to be treated if I travel to the kingdom independently, without being transported via private jet and rubbing shoulders with royals.

They may contend that their job as an Instagrammer is merely to evoke feelings of wanderlust, and perhaps if you are promoting a luxury resort in Bali then that is enough, but when the destination in question is Saudi Arabia, it is irresponsible not to provide accurate and detailed information.

It is not enough to provide superficial fluff content when talking about a country that will imprison LGBT+ visitors, women who don't dress modestly and unmarried couples who show affection in public.

You have a duty to give your followers the full story, if not from a legal standpoint than from a moral one.



The Many Problems With Saudi Arabia Tourism Influencers | Final Thoughts


So then, I think I have made it pretty clear where I stand on the issue of influencers promoting Saudi Arabia.

As if it isn't bad enough to work with a government like that of the KSA, the content being produced isn't helpful or responsible in the slightest, rendering it redundant.

I hope that this campaign will be the first and the last of its kind, although I understand that it probably won't be (update: more Western influencers went on to promote a festival in Saudi Arabia soon after I wrote this post).

For me, these influencers have lost any credibility that they once had, and I hope that for you they have as well.

If you made it this far, thank you for reading! To anyone that knows me personally, you will know that human rights issues are incredibly close to my heart, and so this campaign bothered me a lot.



If you liked this article and would like to support my work, please click the button above to donate a couple of bucks and buy me a coffee. The ad revenue that I receive on this website is minimal, so support from my readers enables me to keep creating content that you (hopefully!) love to read.