Hi, nice to see you here!

My name is Dani and I'm the blogger behind Travelling Jezebel.

I help people discover off-the-beaten-path destinations in Europe and beyond with a particular focus on culture, tradition and gastronomy.

Originally from Manchester in the UK, I've spent the last six years and counting living out of a backpack, volunteering and building this funny little website that you've found yourself on.

From feeding the homeless in Morocco to working at a beach bar in Cambodia, teaching English in Central Europe and volunteering at a rural winery in Albania, I've always made sure to travel slowly, getting out of the capital cities and diving deep into the local culture, traditions and gastronomy.

Some of the places I've called 'home' include Cambodia, Poland, Italy, Montenegro and now Spain.

It's been a wild ride.

But how did it all begin? And why should you stick around to discover new places with me?



Who is Travelling Jezebel?


I always knew that I wanted to travel, and when I say 'travel,' I mean the long-term, nomadic, never coming home kinda travel.

Having a 9-5 job has never appealed to me, and so, a few months after finishing university, I hopped on a plane to Thailand with three friends for a one month backpacking adventure through the whole country.

It was amazing.

But it wasn't enough.

A week after my return to Manchester, I booked another plane ticket, only this one was for three months and sans friends.

My three months turned into six years and counting, and the longer I travel, the more passionate I become about getting off the beaten track and shining a light on places that most people simply don't believe are worth going to.

My style of travel is less about 'visiting the most Instagram-worthy spots in Paris' and more about road-tripping through Kosovo with a couple of random Albanian dudes I met in Pristina.

It is about diving deep into the local culture and making lifelong connections with people and the places they live in, learning about their traditions, culture, and food (my personal favourite).

Overtourism is a real problem in our world, and as travel slowly returns back to normal, we will once again see some of the most beautiful destinations ruined by hordes of crowds, masses of litter and cruise ships that leave a trail of destruction in their wake.

My goal with Travelling Jezebel is to inspire you to explore the lesser-known areas of the world.

You know, the places that don't make it onto your favourite influencer's IG feed.

The places that make people raise an eyebrow and ask 'why?' when you tell them you're going there.

The places you haven't ever considered visiting because you don't even know they exist yet!

I want to show you that the world is not as scary as we think it is, and that the most off-the-beaten-path places are usually the most special and rewarding ones.

Will you join me?



What's in a name?


For over two thousand years, the name 'Jezebel' has been associated with promiscuity and sin, with the majority of people not knowing that actually, the real Jezebel was a QUEEN.

Jezebel is one of the biggest female villains in The Bible, denounced as a murderer, prostitute, and enemy of God.

But who was she really?

Well, Jezebel was a foreigner in a strange land, an outspoken woman in a patriarchal society, and someone who refused to denounce her own religion and culture no matter what.

While other women of the time acted in absolute submission, Jezebel did not.

She refused to submit to her enemies and oppressors. She fought fire with fire, shrugged off accusations of whoredom and blasphemy and refused to flee when she knew that she was going to be killed.

In the moments before she was brutally murdered, Jezebel painted her eyes with kohl and styled her hair, remaining fearless until the very end.

JEZEBEL represents DEFIANCE.

She represents INDIVIDUALITY, FEARLESSNESS and INDEPENDENCE.

I believe that the world needs more Jezebels.

This is the reason for the name of this blog.

P.S. If you're interested in reading more about Jezebel's story and the context surrounding it, click here for a fascinating breakdown.



Where to Start?


If you're new here, or would just like an overview, here are some of my favourite posts!

You can also use the menus at the top of the page (if you're on mobile then they will look like three little lines!) to navigate between categories), and if you click on the Travelling Jezebel logo at the top of the page, you'll always be taken to the homepage!



Off the Beaten Path Travel


Barga, Italy – Is This the Most Charming Town in Tuscany?

Montanejos – Thermal Springs, Bull's Tails and Waterfalls in Valencia

Militello in Val di Catania – Sicily Off the Beaten Path

Matera, Italy – A Magical Cave City

Albarracin – Spain's Prettiest Village

The Forgotten Kingdom of Teruel

The Ultimate Guide to Cabo de Palos, Murcia

Visiting Sarajevo with a Bosnian War Veteran

Cefalu – A Charming Sicilian Beach Town

Volunteering on an Albanian Winery

Sighisoara – The Birthplace of Dracula

El Pou Clar and the Moorish Caves of Bocairent, Spain

Transnistria – The Country that Doesn't Exist

Berat, Albania – City of a Thousand Eyes

The Bear Sanctuary of Kosovo

Peniscola, Spain – The City in the Sea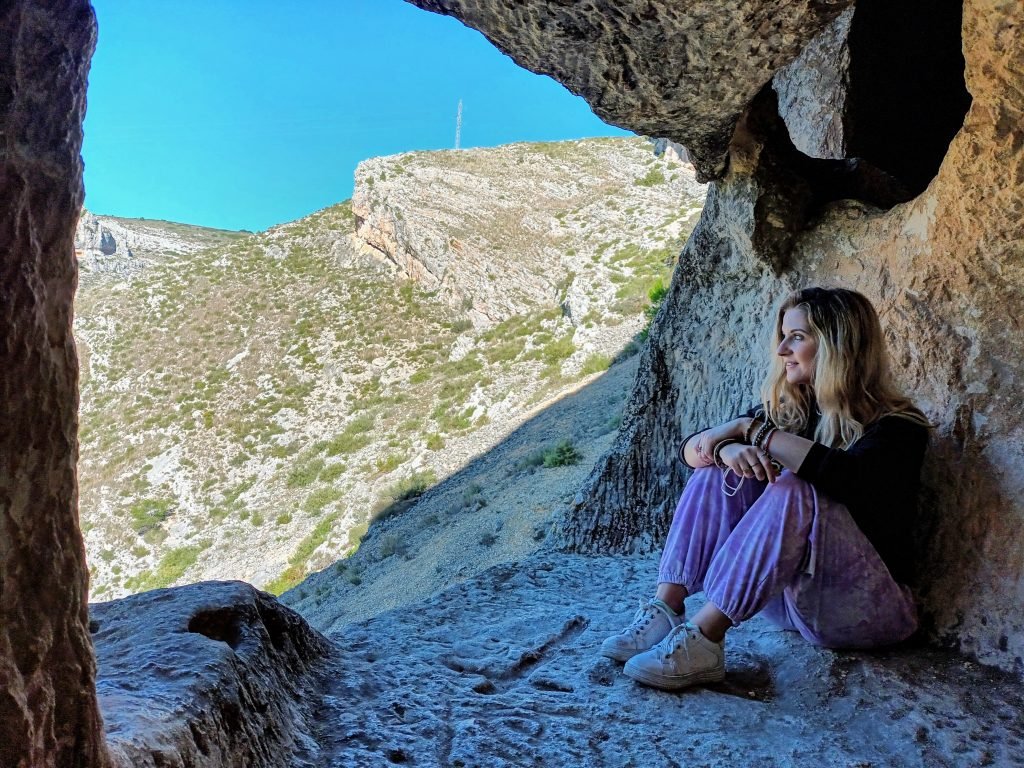 Food & Wine


Albanian Coffee Culture – A Way of Life

El Palmar – Home of Paella

The Perfect Vegan Wellness Retreat in Mallorca

Bari, Italy – Foodie Edition

What do Italians Eat for Breakfast?

Wine Tasting in Sicily

Street Food in Palermo, Sicily

Cricova Winery Moldova – The World's Most Majestic Wine Cellar

22 Sicilian Foods You Have to Try

La Cantina del Vino – A Charming Tuscan Winery

The Ukrainian Restaurant Where the Waitresses Have Whips

18 Traditional Polish Foods

Utiel-Requena – Valencia's Largest Wine Region



I hope you enjoy my website! If you have any comments or questions then please do leave them in the comments section at the bottom of each article, and don't forget to sign up to my mailing list for over 80 FREE travel and blogging resources!

If you are a brand, tourism board or PR professional and you want to work with me then please head to the Work With Me page for all of the info you need!

XOXO



If you liked this article and would like to support my work, please click the button above to donate a couple of bucks and buy me a coffee. The ad revenue that I receive on this website is minimal, so support from my readers enables me to keep creating content that you (hopefully!) love to read.