Malta travel has become increasingly popular in recent years, and part of the beauty of travelling in Malta is that it is so tiny, making exploring the island super easy. No matter where you stay on the island, nothing is ever too far away, meaning that if you only have 3 days in Malta, you'll still be able to pack quite a lot in.

This makes a trip to Malta the perfect weekend getaway, especially if you're after some winter sun – I visited in late November, and even though it was definitely jacket weather, the sun never stopped shining!

While I'm usually a pioneer of slow travel, I believe that 3 days in Malta is definitely enough time to get a feel for the island, and so I decided to put together this Malta itinerary for anybody planning a trip to Malta in the future!

So, without further ado, let's get into how to see the best of Malta in 3 days.



The Perfect Trip to Malta – 3 Days in Malta Itinerary


Is Malta worth visiting?


There's no denying it – Malta gets a tonne of tourism, and just like other popular destinations, you'd be forgiven for wondering if it lives up to the hype.

So, is Malta worth visiting?

I believe so, and here are a few reasons why.

First, the term 'cultural hub' really doesn't do Malta justice.

With a language that is a cross between Italian and Arabic, fortified medieval cities, a huge range of architectural styles and British red phone boxes dotted around just to make things even more uncanny, walking down the streets of Malta feels like turning the pages of a million history books all at once.

Second, Malta is tiny, meaning that you can see pretty much the entire island in a weekend.

It also has everything from majestic cities to hedonistic party towns, stunning beaches, sleepy villages and more, meaning that there is something for everyone in Malta.

Add to the fact that everybody speaks English, the locals are friendly and the weather is great and you've got a pretty solid holiday destination!

Is Malta worth visiting? Uh, yes!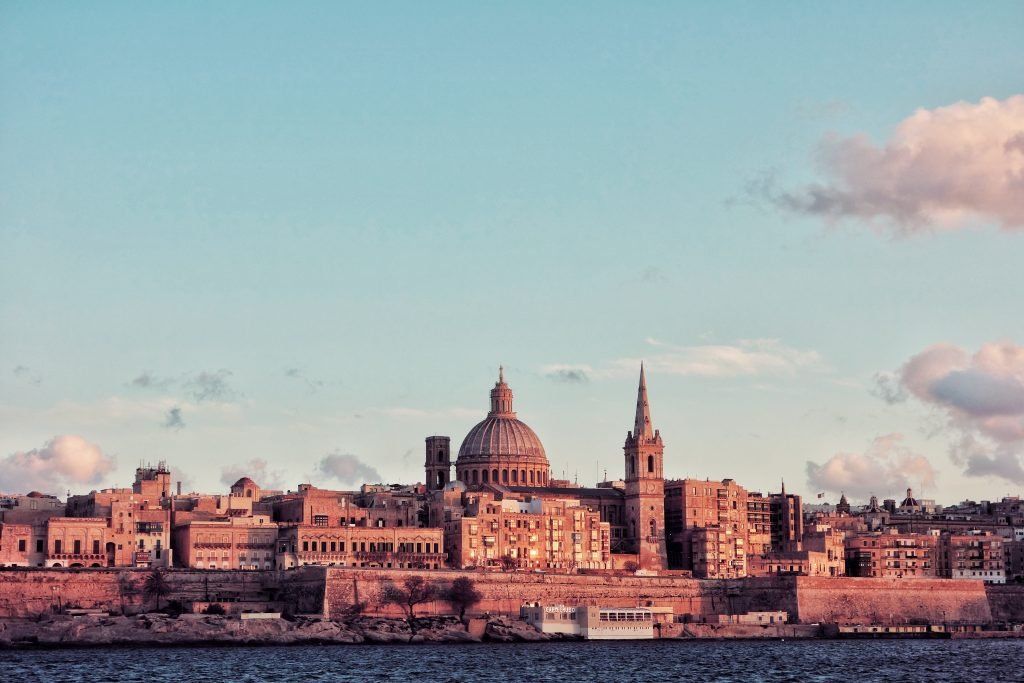 Day 1 – Valletta and the Three Cities


Valletta


3 days in Malta are complete without a visit to Valletta, Malta's capital city and one of the ultimate places to visit in Malta.

In fact, my nan used to work in a bar in Valletta when she was a teenager, serving drinks to American soldiers and having a cheeky flirt with them! When her shift ended, she would walk back home to Sliema, a 30-minute walk across the cobbled streets in high heels!

Valletta is a tiny city (it has a population of just 6000 people!), with bucket loads of charm.

Full of colourful doorways, cobbled streets and astonishing sea views, not to mention a whole load of Baroque and Gothic architecture, Valletta is special indeed.

Even on a weekday in November, I watched as locals lazily meandered down the streets indulging in a spot of shopping, a business meeting over coffee in the sun, or even a cheeky Aperol Spritz.

Almost everywhere you turn in Valletta you will see a brightly coloured closed balcony, a potted plant or a playful stray cat, not to mention hole-in-the-wall ice cream shops and pastizzerias selling freshly baked calorific yumminess.

One Maltese food you have to try is pastizzi, flaky pastries filled with ricotta or peas and only around 30-50 cents apiece from every bakery.

If you ask me, one of the best things to do in Valletta is simply to wander around the streets taking everything in (Valletta only covers 1.3 square km so it is very easy to cover on foot), but some must-sees in Valletta for history buffs include:

The Grand Master's Palace State Rooms and Armoury (€10 for entrance and audio guide)

St John's Co-Cathedral with its breathtaking Baroque interior covered in sparkling gold and frescoes (€10 for entrance and an audio guide)

Barrakka Gardens (free). There are two Barrakka Gardens – the upper and lower gardens – but both have splendid panoramic views over the harbour. My friends and I visited the lower gardens which are the quieter of the two and have a small Greek-style temple in the centre.



The Three Cities Malta – Vittoriosa, Senglea and Cospicua


The biggest regret of my 3 days in Malta was not paying a visit to the 'Three Cities' of Vittoriosa, Senglea and Cospicua, because my Nan, great-aunties and great-grandparents were all born in Senglea!

Unfortunately, we'd arrived in Valletta a little too late and the light was fading fast (plus it was getting far too cold to be wearing a sun dress!), and so I decided to save the Three Cities Malta for another time when I would be able to properly explore and see everything that I wanted to see without feeling rushed.

However, if you start the day early enough, then you can easily combine a visit to Valletta and the Three Cities. They are just a stone's throw away from one another (easily reached by ferry), and by all accounts the Three Cities are absolutely beautiful and less crowded than Valletta, making them a great place to enjoy a quiet stroll and admire the magnificent Maltese architecture, forts and bastions.



Day 2 – The Medieval Walled City of Mdina and the Village of Rabat


Mdina


Another important part of your Malta 3 day itinerary, and no doubt one of the best places to go in Malta is the medieval walled city of Mdina, or 'The Silent City.'

With a history that goes back more than 4000 years, legend has it that the Apostle St. Paul actually lived in Mdina after becoming shipwrecked in 60AD, residing in the grotto outside the walls that is now known as St. Paul's Grotto!

With a stunning mix of medieval and Baroque architecture, walking around Mdina feels like stepping back in time, and so it should come as no surprise that Mdina was one of the Game of Thrones filming locations!

It was during my trip to Mdina that I was especially grateful that my friends and I were visiting Malta in November, as the streets were almost deserted and we could really see why Mdina has been christened 'The Silent City.'

First stop on any trip to Mdina should be Fontanella Tea Garden, which is a café famous all over Malta for its stunning views and incredible homemade cakes, of which the portions are incredibly generous! Not having much of a sweet tooth myself, I opted for a sandwich (which was delicious), but my friend Federica ordered a cake and was definitely not disappointed!

You also shouldn't miss St. Paul's Cathedral, which is said to be even more stunning on the inside than the outside (there was a funeral when we visited so of course we didn't go inside!).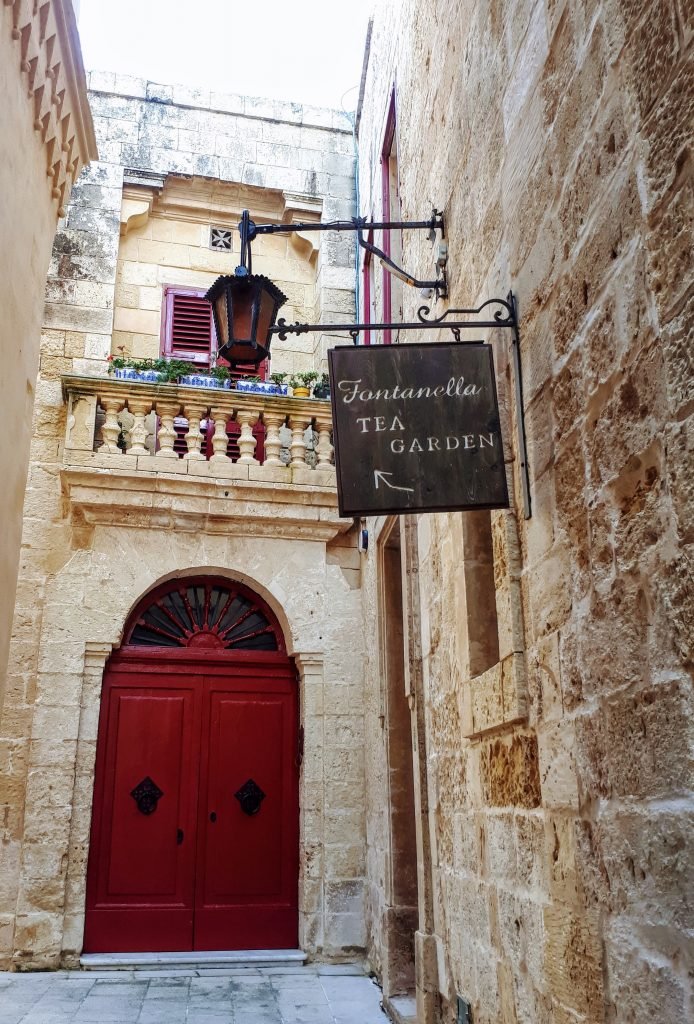 Rabat


Rabat is the neighbouring village to Mdina, and it is here that you can find St. Paul's Catacombs.

The catacombs themselves have been empty since the 8th century but you can still explore the various corridors, cavities and rooms underground, and the €10 entrance fee includes access to St. Paul's church and the on-site museum, making it great value.

There are also numerous churches and cutesy cafes in Rabat, so be sure to stop for a coffee before you leave!

If you're in need of some more macabre activities then one of the other spooky things to do in Mdina is pay a visit to the Mdina Dungeons, which are located beneath the Magisterial Vilhena Palace just inside the main entrance gate to Mdina.

If your idea of interesting history doesn't involve torture then check out The Knights of Malta Museum, which has won awards from both Thompson holidays and the Malta Tourism Authority.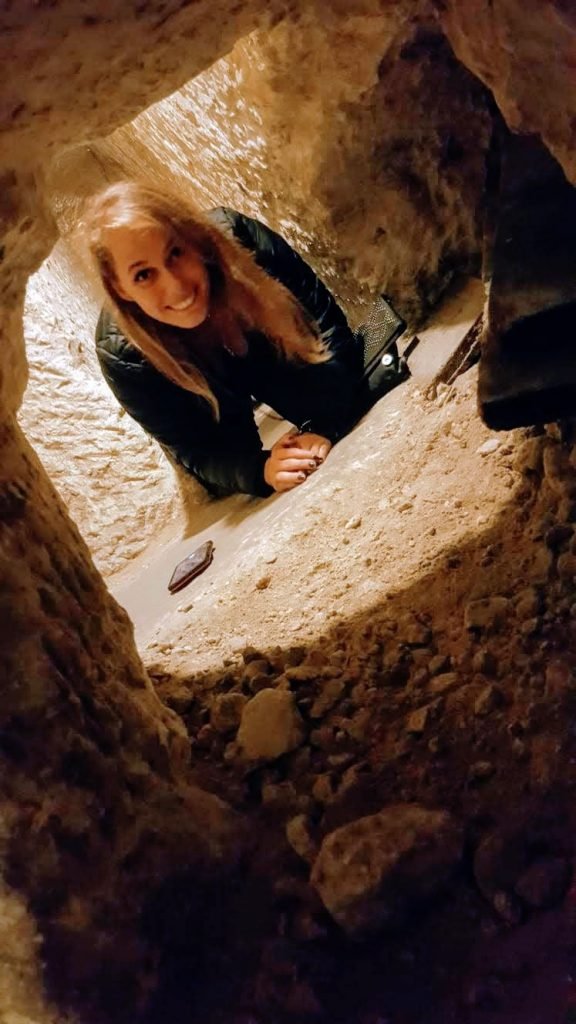 Day 3 – Visit Gozo and Comino


The islands of Gozo and Comino are must-dos when you visit Malta.

Although it would be difficult to fit them both into one day if you were doing everything by yourself, this tour on GetYourGuide includes both Gozo and Comino, as well as the famous Blue Lagoon and lesser-known Crystal Lagoon.

Enjoy swimming in the azure waters of both lagoons before heading to Gozo for three hours to explore its capital and enjoy lunch.

At less than 30 EUR, I'd say this tour is a great deal and really takes away the stress of trying to organise everything yourself.



Gozo


With a population of just 37,000 people and an area of 67 square km, Gozo is a much quieter destination (outside of high season that is!) than the island of Malta itself.

Getting to Gozo is simple – just take the 25 minute Gozo ferry from Ċirkewwa, which is well-served by buses on the island.

Not only does Gozo have beautiful beaches (including the red sand beach Ramla Bay), but if you're visiting Malta in November or other months when it is too cool to swim, there are plenty of breathtaking walks in the countryside to be had.

The capital city of Gozo is called Rabat or Victoria, and this is the only place on the island where you will find a concentration of shops and restaurants.

The Citadel in Rabat is home to an old prison that you can visit, medieval houses open to the public, and churches on every corner, making it a great place to spend the afternoon.

My Nan actually lived on Gozo for a number of years as a child because WW2 meant that it wasn't safe for her to live on the island of Malta, and she looked back on this time fondly, remembering that the nuns from her orphanage would let the children swim in the sea every single day, which they were never allowed to do in Malta!



Comino


With a population of just 3 people – yes, you read that right, 3 – Comino is about as remote as it gets.

Although there is one hotel on Comino, most people visit Comino from Malta as day trippers to see the famous Blue Lagoon with its crystal clear waters and white sand, but be warned that the Blue Lagoon gets incredibly busy during peak season (another reason why I recommend visiting Malta in the quieter months!).



Malta Nightlife


Now look, did you really think that I was going to write a whole post about planning a trip to Malta without including a section on Malta nightlife? What do you take me for?!

During my Malta trip I stayed in the St Julian's area, specifically Paceville, which is the heart of Malta nightlife.

You will not find a lot of classy establishments here but you will find a Burger King, a seemingly endless amount of kebab shops, strip clubs, bars with sticky floors, trashy music and promo guys and gals handing out free drinks coupons.

Honestly, Malta nightlife in St. Julian's was not my scene and I can't imagine partying in Paceville in the summer when it is overrun with 18 year old Brits abroad, but you know what they say, if you can't beat em, join em, and so my friends and I succumbed to the St Julian's way and partied all night.

Bars and clubs of note in Paceville are The Dubliner, Native Bar, Havana, Nordic Bar, Sky Club and Footloose.

For a more sophisticated night then you can either head to Valletta to check out the wine bars, or try Sliema, which is where I spent my final night in Malta.

A few pubs in Sliema that I recommend are The Brew Bar & Grill, Ruin Pub, Black Gold Saloon and The Black Sheep, all of which are on via Triq Ix – Xatt and are all less than 1 minute apart from one another.



The Best Time to Visit Malta


As I mentioned earlier, Malta is becoming increasingly popular with holidaymakers, and when you combine that with the extreme summer heat, I would not recommend visiting Malta in the height of summer (July/August).

I feel very strongly about the negative effects of overtourism, and for me to encourage even more people to descend on the tiny island of Malta at a time of year when it is already under immense strain would be downright irresponsible (and also a worse experience for you, the traveller).

So then, when is the best time to visit Malta?

I visited Malta in November, and despite November carrying a risk of rain (although we were lucky to get 20 degree sunshine every day when we visited), I think that visiting Malta in November is a great idea, especially if you're in need of some winter sun!

Other times of year that I would suggest scheduling your trip to Malta for are spring/early summer (April, May and June), and also late September and the whole of October.

The benefits to visiting Malta in shoulder-season are tenfold – the weather is much more bearable, the crowds are fewer (meaning better public transport and less crowded photo ops!) and everything will be cheaper, including flights and accommodation (I paid around €11 for a bed in a hostel dorm, and I booked last-minute and on a Saturday). Taking your Malta trip in shoulder-season also puts money into the economy at a time when it actually needs it, getting people through the quiet off-season months.



Where to Stay in Malta


If you want to be right in the heart of Malta nightlife then St Julian's is by far the best place to stay in Malta. As readers of this blog will know, I almost exclusively stay in hostels, and so hostels are what I recommend on this blog!



Hostels in St Julian's include

If you want a slightly more relaxing stay whilst still only being a stone's throw away from where everything happens then staying in Sliema is probably your best best. I stayed in Sliema on my final night in Malta and it was a wonderful area.



Hostels in Sliema include

Things to Know Before Visiting Malta


The currency in Malta is the EURO.

If you're planning a trip to Malta, then I strongly recommend buying travel insurance. I NEVER travel without insurance, and I've seen too many others get landed with huge medical bills as a result of not having had insurance, that it's something I'll never neglect to buy. My recommendation for great travel insurance is World Nomads, and you can read my World Nomads Review here.

The Maltese archipelago consists of three major islands – Malta, Gozo and Comino. Comino only has a population of 3!

Although Malta has its own language (Maltese, duh), which has a Sicilian/Arab origin, English is the second official language in Malta, with a whopping 76% of the population speaking English and a further 36% speaking Italian. While it is nice to learn a couple of words of Maltese, it won't be considered rude to only speak in English when you're visiting Malta.

On the topic of English, Malta was under British rule for 150 years, and there are still strong British influences on the island today. In addition to the red telephone boxes that you will see around the islands, it is important to note that the Maltese drive on the left side of the road, the plug sockets are the UK three-pin sockets (so make sure to bring a UK adaptor!) and beer is served in pints (568 ml).

If you are British and need hospital treatment during your trip to Malta, care is free as long as you show your passport. This is due to a reciprocal agreement between Malta and Great Britain.

Public transport in Malta is cheap and easy. A single bus ticket costs €1.50 and is valid for two hours. If you prefer to use taxis than I recommend the BOLT taxi app, which is a great alternative to Uber and can sometimes work out cheaper than taking the bus if there are several of you (a taxi from Sliema to St. Julian's is around €5, cheaper than 4 bus tickets and much quicker).

You can also hire a car in Malta. I recommend using Qeeq, and if you use this link then you'll save $50 and receive FREE Covid-19 protection!

If you are flying into Valetta and want to arrange an airport transfer, I recommend using i'way. You can book your transfer with them here.

Tap water in Malta is safe to drink and while most internet sources (and snobs) will tell you that it tastes bad, I drank the tap water in Malta the entire time I was there and it tasted fine.

Malta is a Catholic country, with church attendance being among the highest in Europe and more than 1 church per square km. Abortion is illegal in Malta.

Although most places on the island of Malta accept card, some do not (and a lot of places on the island of Gozo do not), and so it is always wise to have some cash with you. There are lots of Euronet ATMs in Malta but I stay away from them as they charge extortionate fees. The best place to withdraw cash is always from a bank.

Drivers in Malta are a lot like Italian drivers ie INSANE. Be aware of that when you are hiring a car or crossing the street!

Maltese people are incredibly friendly. I lost count of the number of people who wanted to talk to my friends and I on the streets, and people consistently went out of their way to help whenever we needed directions or otherwise.



The Perfect Trip to Malta – 3 Days in Malta Itinerary | Final Thoughts


So, that just about brings us to the end of my guide to planning the perfect trip to Malta!

I would definitely visit Malta again, this time for longer, because I would love to experience the Three Cities Malta, as well as visit the islands of Gozo and Comino.

While slow travel will always be my preference, 3 days in Malta is definitely enough to see many of the main sights and get a feel for the island, and so I hope this itinerary comes in useful if you're planning a weekend getaway!

If you have any questions at all then please don't hesitate to ask me in the comments below!

XOXO



If you liked this article and would like to support my work, please click the button above to donate a couple of bucks and buy me a coffee. The ad revenue that I receive on this website is minimal, so support from my readers enables me to keep creating content that you (hopefully!) love to read.


Disclaimer: Travelling Jezebel uses affiliate links. If you make a purchase on a recommended site, I may make a small commission at no extra cost to you.