I'd wanted to visit Germany for as long as I could remember, and so when I booked 4 days in Berlin with a girlfriend, I was mega excited.

Hearty bratwurst, gallons of beer and majestic architecture – what's not to love?

Add a bunch of gothic hipsters, underground techno clubs and a thriving art scene and you've got a gritty cultural capital that has to be seen to be believed.

I've visited Berlin twice now, and both times I spent 4 days in Berlin, which I think is the perfect amount of time.

While smaller cities can be explored in a couple of days, Berlin is a huge city with a lot of things to see and do, and IMO, anything less than 4 days in Berlin is just not enough time.

This Berlin 4 day itinerary is based on my first trip to Berlin, when my friend and I managed to see most of the major Berlin attractions, eat lots of delicious food, and even found time to go to an all-night techno party.

It isn't a strict minute-by-minute type of itinerary.

Everybody has different preferences and styles of travel, so I've simply included all of the best things to do in Berlin that you can squeeze into 4 days.

So, if you're ready to get planning your perfect Berlin city break, look no further.

Here's how to spend 4 days in Berlin, Germany.



4 Days in Berlin – The Perfect Berlin Itinerary


Tours in Berlin


Although you can certainly wander around Berlin without paying for a guided tour, I love a good tour because you get to know so much more about the history and culture of a place than if you explored on your own, and also discover some secret spots that most tourists don't know about.

If you only have 4 days in Berlin, a tour is a great option.

Here are my picks:



City Tours


The best way to see all of the main sights in Berlin is via a city tour, and whether you want to see Berlin by boat, by bike, or even by bus, you're sure to find what you're looking for.

Here are some options:



Food and drink tours

It's no secret that I'm a massive foodie (half of the recommendations on this itinerary are food-related!), and food tours are my favourite kind of tour.

Here are some great food tours and experiences in Berlin:



Alternative Berlin


As much as I love seeing the main sights that a city has to offer, what I'm really interested in is the street art, the subcultures, the quirky museums that nobody has ever heard of and all the other weird and wonderful things that rarely make it onto anybody's 'Top 10' lists.

Here are some more alternative Berlin tours, if you fancy something a bit different:



The Best Things to Do in Berlin in 4 Days – A Berlin Itinerary


Discover Alexanderplatz


Alexanderplatz in Berlin Mitte is the largest square in the whole of Germany and is surrounded by restaurants, shops and tourist attractions, making it the perfect place to start your first day in Berlin.

Check out the Weltzeituhr while you're on Alexanderplatz, world clock that was designed in the course of the socialist redesign of Alexanderplatz and installed in 1969.

You can also find the Rotes Rathaus or Berlin City Hall, the 368 metre high TV Tower, and the huge Alexa shopping mall with over 180 stores inside.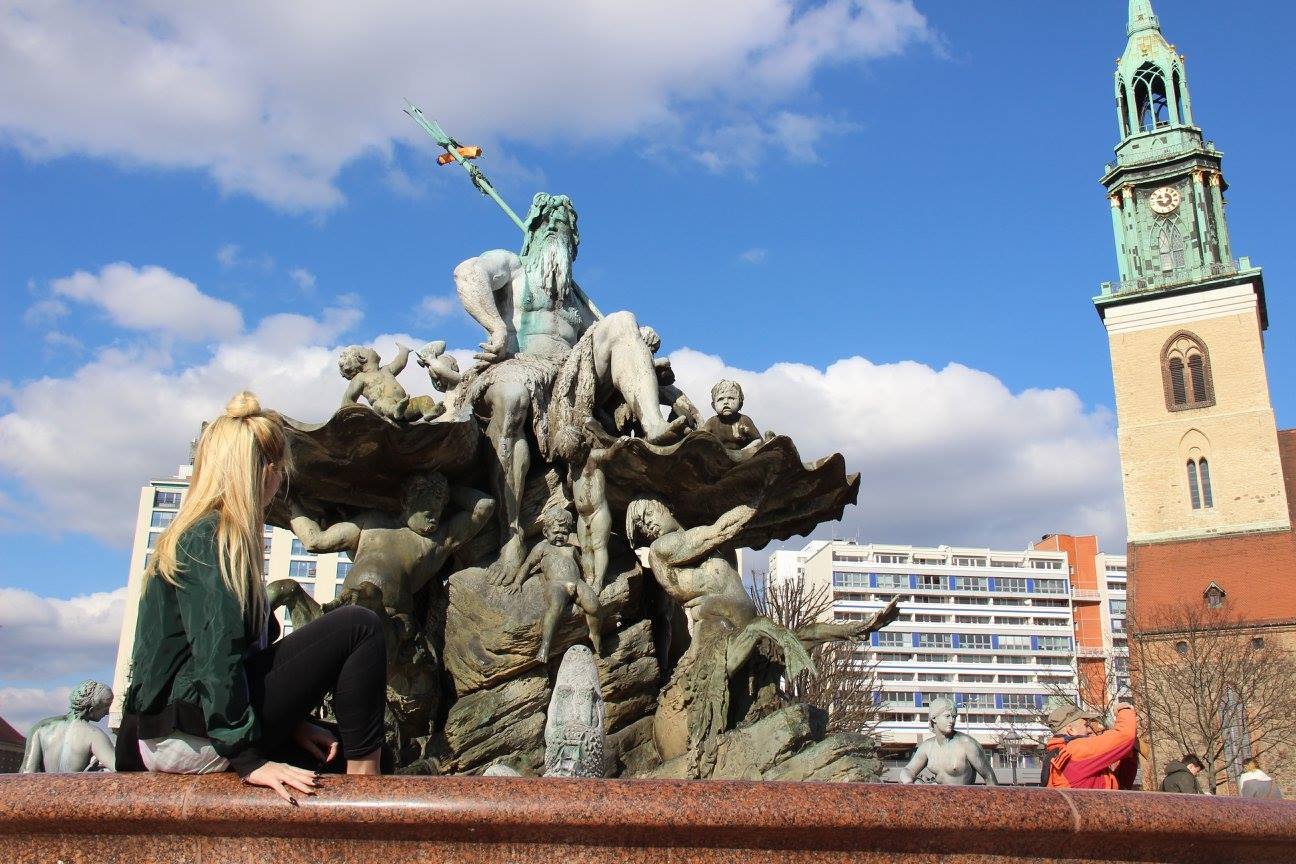 Climb the TV Tower


The Berlin TV Tower offers breathtaking views across the city of Berlin, and with 1.2 million visitors each year, it is a hugely popular Berlin attraction.

Step out onto the observation deck and see how many famous Berlin sights you can spot while enjoying the panoramic views.



Berliner Dom


Just a short walk away from Alexanderplatz square is the Berliner Dom, or Berlin Cathedral.

Dating back to the 15th century, the Berlin Cathedral has seen many redesigns and architectural styles over the years.

Today, with its magnificent dome and four towers, Berlin Cathedral takes its inspiration from Italian High Renaissance and Baroque styles of architecture, and inside you will find gigantic statues, ornamental mosaics and a lot of gold.

Admission to the cathedral for one hour is 9 EUR. You must buy your tickets online.



Stasi Museum


The Stasi Museum is a memorial for the political system of former East Germany and former headquarters of the Stasi (state security).

When we visited back in 2017, entrance to the Stasi Museum was 6 EUR and every Monday there was a 60 minute guided tour in English included in the price.

Now, the admission fee is 8 EUR and the guided tour costs an additional 4 EUR.

Personally, I think that the extra cost is worth it because our guide really brought the museum to life, explaining how the Stasi, or 'Secret Police' recruited members, spied on the public and went about their daily lives.

Something that was especially interesting to see was the office and living quarters of Erich Mielke, head of the Stasi, which has been preserved exactly as it was during its time of use.

You can find out more on the Stasi Museum website.



Grab a bite at Spreegold


Spreegold is a café bar with four locations in Berlin.

Our Airbnb was just down the road from their Prenzlauer Berg joint, so Simone and I went to Spreegold a couple of times during our 4 days in Berlin.

It is the perfect place for brunch, and we also got a nice lunch at Spreegold one day (spaghetti with truffle pesto, walnuts and zucchini for me and a chickpea burger for Simone).

The vibrant atmosphere, industrial décor and reasonable prices make Spreegold a great choice if you're looking for casual restaurants in Berlin.

Visit their website for more information.



Sachsenhausen Concentration Camp


A 60 minute train ride away from Berlin is the Sachsenhausen Concentration Camp.

Sachsenhausen is a lot less famous than Auschwitz-Birkenau, and it didn't claim as many lives, but it is still an incredibly important place to visit if you have 4 days in Berlin.

Sachsenhausen is a sobering place to visit, and you can spend an entire afternoon walking around the camp, listening to the audio guide and learning about the atrocities that took place there.

You can go inside the barracks that the prisoners lived in, as well as visit the crematoriums and the gallows where prisoners were hung in front of large crowds of people.

Something especially chilling is the room where autopsies were performed, and the cellars where hundreds of dead bodies were stored.

However, if you are planning on visiting a concentration camp then it is imperative that you act respectfully – read my guide on how to behave at Auschwitz for more information.

If you would like to visit Sachsenhausen on a guided tour, this one from GetYourGuide is a great choice.



Take a river cruise


This 60-minute boat ride through the city of Berlin is a great chance to rest your weary feet, learn the history of Germany's capital city, and see all of the main Berlin attractions from the comfort of a boat.

There is an audio commentary in 8 different languages to make sure you don't miss out on anything, and in the winter months, the boat has a glass ceiling and heating.

For less than 20 EUR, I'd say that's a bargain!



Discover Georgian food and wine at Tblisi


One of my favourite restaurants in Berlin was Tblisi.

Named after the Georgian capital, Tblisi is a cosy restaurant where you can discover classic Georgian dishes that you have never heard of, and taste some Georgian wine which is known to be some of the best in the world.

I particularly recommend the khachapuri (Georgian cheese bread), pkhali (minced cabbage, eggplant, spinach, beans and beets seasoned with ground walnuts, vinegar, onions, garlic, and herbs) and khinkali (crispy dumplings stuffed with meat and fresh herbs).

Visit their website here.



The Memorial for the Murdered Jews of Europe


The Memorial for the Murdered Jews of Europe, also known as the Holocaust Memorial, is comprised of 2711 rectangular concrete blocks laid out in a grid formation. They are designed to product an uneasy, confusing atmosphere, and the 'whole sculpture aims to represent a supposedly ordered system that has lost touch with human reason.'

The accompanying underground museum is free to enter and documents the persecution and extermination of the Jews of Europe. Stories from Hitler's victims and their families, letters, postcards and diary entries are all displayed here, sometimes written by the deceased just before they were killed.

The Room of Names features short biographies of Jews that were murdered, making them more than just another statistic.

If you have 4 days in Berlin then the Holocaust Memorial and accompanying museum are a must.



Brandenburg Gate


Brandenburg Gate is one of the best-known landmarks of Germany, and certainly one of the main things to see in Berlin.

This iconic Berlin landmark offers a fascinating insight into the city of Germany's capital. Once symbolising Berlin's Cold War division into East and West, it now represents for many the reunification of Berlin, as crowds from both sides of the city celebrated New Years Eve together here in 1989 for the first time in decades.

Architecture enthusiasts among you will also be keen to visit Brandenburg Gate as it is one of the earliest and most attractive examples of neo-classical architecture in Germany.



Hit the clubs


Everyone knows that Berlin nightlife is famous all over the world, and you can't visit Berlin and not go to a techno club.

I'm personally not a nightclub person, but when in Rome and all that, so I checked out Suicide Circus and Sisyphos, both of which tend to have shorter queues and less discerning bouncers than the infamous Berghain.



The Magic Museum


It may not be one of the most popular things to do in Berlin, but Berlin's Magic Museum, Magicum, is a fun place to spend a couple of hours, especially if the weather outside isn't great!

On entering, you are giving a little worksheet (!) to go through, and along the way you can play with angel cards, a Chinese magic bowl, fairy cards, astrology signs, numerology and more.

There is also information about witchcraft, the history of witch-hunting and all of the world's major religions.

When you've worked your way down the hallway through the main exhibition, you come into one final room full of optical illusions, riddles, magic tricks, pendulums and more.

It's actually a lot of fun, even for adults, and myself and my friend spent a good hour in this room!

Magicum is 11.50 EUR to get into, which is kind of expensive if you ask me, but it was fun nonetheless.

Click here for more information.



Enjoy a Greek feast at Asteria


Visiting Germany and eating Greek food may sound a little unusual, but I am still dreaming of Asteria despite visiting Berlin five years ago. 

Asteria is hands down one of the best restaurants I have ever been to, and if you are looking for a fantastic Berlin restaurant, put Asteria at the top of your list.

With live music, dancing, copious amounts of free Ouzo and gigantic portions of delicious food, Asteria is the most entertaining restaurant experience I've ever had.

The waiters are super friendly, the glasses magically refill each time you take a sip, and side salads and desserts are on the house.

Myself and Simone ordered a vegetarian sharing platter to start which included aubergines, beans, hummus, garlic mushrooms, rice wrapped in vine leaves and more.

The main courses are huge, so I would highly recommend ordering one to share!

Check out their Google Maps reviews here.



Currywurst and beer


I know I just recommended a Greek restaurant, but you can't visit Berlin and not indulge in some good old-fashioned currywurst with a big old of German beer.

Currywurst is a super popular fast-food in Berlin – it is a huge bratwurst sausage, grilled and chopped up into bitesize chunks and covered with a sauce made from spiced ketchup and curry powder.

Street food stands all over the city sell currywurst, often served with piping hot French fries and always served on a rectangular cardboard tray with a tiny plastic fork.

Grab your currywurst and eat it on the streets, washing it down with a bottle of ice cold German beer (yes, drinking on the streets is legal in Germany!) and you'll feel like a true Berliner.

Curry 36 is one of the best places to get currywurst in Berlin. For less than 5 EUR you can get currywurst and chips, and they also have plenty of vegan options (Berlin as a whole has a tonne of vegan restaurants and places to eat).



The Berlin Wall Memorial


Once the border strip between East and West, this piece of the Berlin Wall is now a memorial about the former division.

This part of the Berlin Wall has been preserved so that visitors can see how it would have looked in the 1980s, dividing the city in two.

The Berlin Wall memorial is located on Bernauer Strasse 11.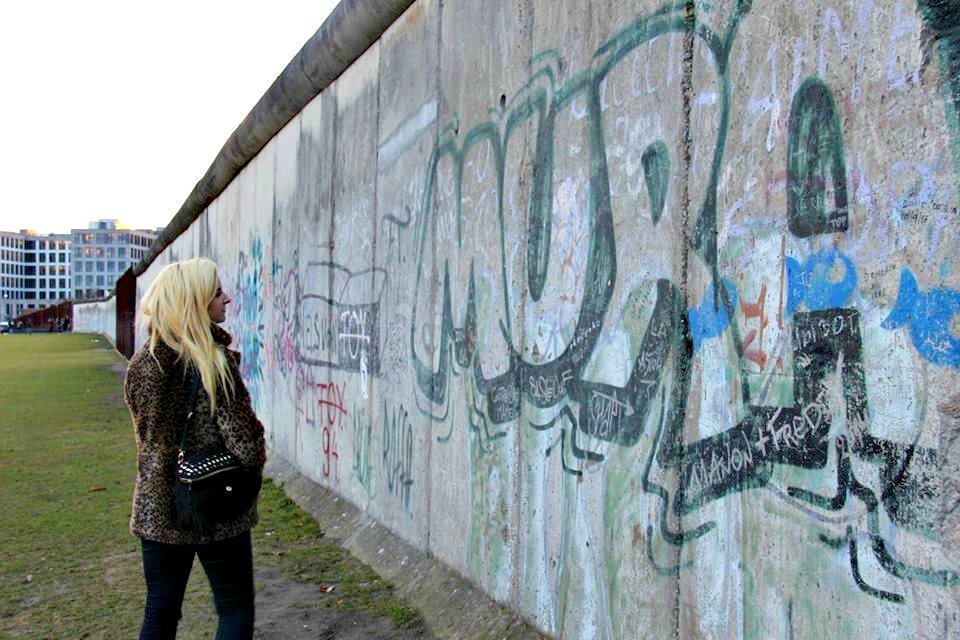 Where to stay in Berlin


I always stay in hostels when I travel, and the hostel scene in Berlin is thriving.

Here are my picks for the best hostels in Berlin.

St. Christopher's Berlin Mitte has an insane rooftop terrace with a bar and swimming pool, as well as its very own nightclub! Perfect if you love to party.

Circus Hostel has its own on-site microbrewery and hosts live music nights and pub quizzes.

St Christopher's Berlin Alexanderplatz is another vibrant hostel that hosts a tonne of parties and is a great place to meet other travellers.

With that being said, there are tonnes of stunning boutique hotels in Berlin if hostel life isn't for you!



4 Days in Berlin – Know before you go


The currency in Germany is the EURO.

You can easily reach Berlin by bus from many European cities. My go-to bus travel in Europe is always FlixBus. Flixbus is the most extensive bus network worldwide and all Flix buses have Wi-Fi, extra legroom, charging ports and the ability to modify your booking just 15 minutes before departure!



You can also check train times and prices at Trainline.

Although Berlin is not cheap, it is definitely one of the more budget-friendly capital cities in Western Europe.

Most people in Berlin speak excellent English, and so you won't have problems making yourself understood.

Public transport in Berlin is fantastic and reasonably priced. Although Berlin is a huge city, you can get to pretty much anywhere in Berlin with the sophisticated metro network, known as the Bahn.

Berlin is a very LGBT+ friendly and LGBT+ travellers should not worry about running into trouble in Berlin.

You can pay by card almost anywhere in Berlin.

Drinking on the streets in Berlin is legal.

The airport express train is the cheapest and fastest way to get to Berlin city centre from Flughaten Berlin-Schoenefeld airport, which is 18km from the centre of Berlin. The train runs around every 30 minutes between 4am and 11pm and costs €3.30 one-way.

If you're planning a trip to Berlin and are thinking of renting a car while you're there, I recommend using Qeeq.


4 Days in Berlin | Final Thoughts


Berlin is a great city with tonnes of things to see and do.

You could easily spend a week (or more!) and still not discover everything that Berlin has to offer, but 4 days in Berlin is enough to see all of the major sights and get a general feel for the city, as well as checking out some awesome restaurants and clubs.

If you have any questions then please don't hesitate to ask in the comments section below.

Until next time,

XOXO


If you liked this article and would like to support my work, please click the button above to donate a couple of bucks and buy me a coffee. The ad revenue that I receive on this website is minimal, so support from my readers enables me to keep creating content that you (hopefully!) love to read.


Disclaimer: Travelling Jezebel uses affiliate links. This means that if you make a purchase on a recommended site then I may make a small commission at no extra cost to you.