With 2015 having been left behind and a whole new Asian adventure beginning in just 2 weeks, I thought it a good time to do a round-up of my best travel moments of 2015.

Although I'd travelled a little before, 2015 was the first year that I properly began my life as a traveller. I spent over 4 months in South East Asia, embarked on my first ever solo trip and boarded countless flights across numerous time zones.

2015 was well and truly my travelling initiation: on a 9 hour flight from Bali to Qatar, I caught a fever. After fainting, fitting and a good deal of panicking, I was admitted into an emergency clinic in Qatar and diagnosed with diphtheria. I later found out that had I been travelling for a couple more days without access to decent healthcare, I would have died.

However, no amount of weird Victorian diseases are going to taint my time spent abroad, and so without further ado, here are my 10 travelling highlights of 2015!



Travelling Jezebel Travel Highlights of 2015!


1. Visiting Maya Bay


The Beach has been one of my favourite films for as long as I can remember – I'm not kidding, I recorded it from the television on VHS – and so when my friends and I decided that we were going to spend a few days on Koh Phi Phi, I was thrilled to get a chance to go and visit the famous Maya Bay, where the majority of the film was recorded. Even though it was full of tourists, for me, the magic was still there and as I floated in the crystal clear waters, I knew that travelling was definitely the life for me.



2. Attending the Calypso Ladyboy Show in Bangkok


Let's get one thing straight: the Calypso show is not a group of men who dress in women's clothes and prance around for the amusement of tourists. The Calypso Ladyboys are talented performers who should be recognised for their incredible skills as dancers, singers and storytellers rather than how real their breasts look or how small their waists are.

The opulent arena, exquisite costumes and complex (and sometimes political) stories are not something to be missed and I am so glad that I was lucky to see such a wonderful performance.



3. Visiting a coffee plantation in Ubud, Bali

Ubud, Bali, is home to a great deal of vast coffee plantations that produce, amongst, other things, Kopi Luwak, which is the most expensive coffee in the world. Now, whether it's an iced latte, double espresso, rich mocha or cheap instant, I'm a coffee addict and so I couldn't wait to sample some of the delights of a Balinese coffee plantation.

As luck would have it, my friend and I happened to meet a boy that worked in the biggest plantation in Ubud (who export to Starbucks!), and so for no cost whatsoever, we got to crush and roast our own coffee beans, as well as sample everything from hot chocolate to vanilla coffee, Balinese coffee, berry tea and, of course, the famed Kopi Luwak. I was in heaven.



4. Full Moon Party, Koh Rong


I've never been to a Full Moon party on Koh Phangan, and I probably never will. I'm not a fan of the island, and I've heard too many horror stories of people being robbed, assaulted and having their drinks spiked. However, the smaller, more intimate Full Moon party on the Cambodian island of Koh Rong was way more up my street.

Surrounded by people I knew, with an endless supply of free drinks, fire dancing and my first ever sunrise, I couldn't have been happier.



5. The Killing Fields & S-21 museum, Phnom Penh


I'd read a lot about Cambodia's bloody history before I visited the country, and if I'm honest, I only visited Phnom Penh because I felt an obligation to visit the Killing Fields and S-21 museum in the capital city.

It sounds crude to say that this sombre day was a highlight of my trip, but no list of life-changing experiences would be complete without this, and if I could only take away one memory from my entire trip then this would be it. This day was a horrible but necessary one, and I am so glad that I got the opportunity to visit these historic sites.



6. Muay Thai!


I'm not a sports enthusiast. Anyone that knows me will tell you that. However, on visiting Phuket, I discovered a love of boxing, specifically Muay Thai boxing. This is a sport that truly has me on the edge of my seat, sweating and shouting and spilling my drink in frustration. The adrenaline that I feel when watching a match is like nothing else and having seen an endless stream of toned, tanned men fighting everywhere from Phuket to Siem Reap, I can't wait to see even more in Bangkok later this month.



7. Cambodian Circus


After the Khmer Rouge massacred anybody creative or educated in the 1970s, a group of 9 children who had taken part in drawing workshops in a refugee camp on the Thai-Cambodian border decided to form a creative association to help other children express the trauma of war. Today, the Phare Ponlea Selpak organisation meets the needs of the underprivileged through arts school, social support and educational programs.

Based primarily in Battambang, their circus shows help raise money for the organisation, and my two friends and I had such a good time at one of their evening performances!



8. Cooking classes in Chiang Mai


Now I am not a cook by any means but after taking part in a cooking course at the Baan Thai cooking school of Chiang Mai, I felt like a pro! The course begins with a trip to the market, where the guide tells you all about the local herbs and spices.

You then proceed to cook a variety of dishes (I opted for Tom Yam soup, Masaman curry with beef, chicken Pad Thai and Thai fishcakes), before sitting around a large table with the other students and tucking into your feast! Not only is the value for money incredible (I was so full afterwards, I couldn't walk!) but the atmosphere is great and you even get to take home a recipe book full of yummy Thai creations!



9. Bokor Mountain, Kampot

My trip to Bokor Mountain in Kampot, Cambodia, was unbelievable. Not only are the views insane, but there is so much to see and do on the drive up the mountain that it is a full day trip.

Starting at the bottom on our scooters, we drove around the twists and turns of the mountain, taking in the breathtaking views, and exploring everything from an abandoned casino (the setting of more than one Vietnamese horror film), to a waterfall and even an old church with bullet holes from where the Khmer Rouge used to attack the terrified locals. Bokor Mountain was weird and wonderful and downright creepy as hell sometimes but definitely not something to be missed.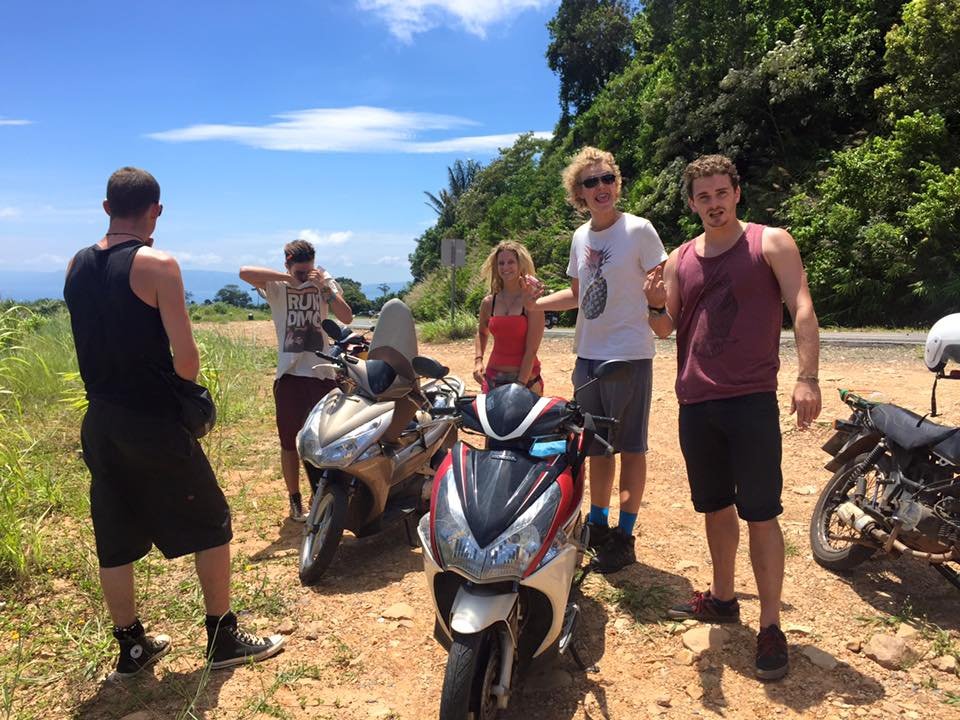 10. Khao San Road!

No list of Southeast Asia highlights would be complete without a mention of Khao San Road! Khao San is the ultimate backpacker hub, and you can buy everything from laughing gas to tie-dye dresses, to 90s CDs, secondhand books, fake passports, synthetic dreadlocks, henna tattoos, fake birth certificates, scorpions and more.

It also has a crazy party scene, and despite the bars all closing at 2am (apart from the underground club Lava), you would be hard-pressed not to have a wild one when you're out on Khao San. Khao San Road was the first place I ever saw when I first visited Asia 9 months ago, it was the last place I saw when I had a few hours to kill in Bangkok 3 weeks ago, and it will be the next place I see when I fly back to Thailand in 2 weeks! It's safe to say that Khao San Road is a home from home for me, just as it is for so many other backpackers.


And what else?

So much more!

Any traveller will tell you that it is impossible to condense 4 months of travelling into 10 easy-to-read points on a blog. The experiences described above do not even come close to describing what my life for 1/3 of the last year has been like, and I can only pray that life continues to be this amazing.

So, a few things that didn't make it on the list?

Feeding a baby elephant in Chiang Mai; being ambushed by monkeys in the aptly named 'Monkey Forest' in Ubud; visiting butterfly farms, pepper plantations, caves, waterfalls, orchid farms and hill tribes; going snorkelling, fishing, cliff jumping and white water rafting; dipping my feet in hot springs; bathing in pure mineral water; having $3 massages on the beach; riding the bamboo train of Battambang; visiting a million temples (including ANGKOR WAT!!!); seeing the Grand Palace of Bangkok; fire shows and bokator fights; wine tasting; holding an anaconda; sunsets; sunrises; watching traditional Balinese dance; visiting a crocodile farm; eating bullfrog, snake, beetle and scorpion; bringing in the Thai New Year by being chased by prostitutes with water pistols; dancing in Go Go bars; playing fire limbo; getting a bamboo tattoo; watching my first ever live football match; going to see some famous German house DJ perform and last but by no means least, watching Steve from Kodaline perform night after night in my local bar on Koh Rong.

So yeah, 2015 has been kind to me! Can't wait to see what 2016 has in store 🙂