I hate spending money. 

No but really.

Be it travel conferences, keyword research tools or SEO ebooks, my blogger friend Helene always has to practically drag me to the ATM kicking and screaming before I will part with my hard-earned cash and invest in something blog-related (although I should mention that she's always been right in her recommendations!). 

I guess my scepticism arises from the fact that there are hundreds of travel blogging courses (and blogging coaches) out there that promise the world and then deliver fluff content that you can find for free on YouTube.

The industry is rife with scammers and get rich quick gurus, and so if I spend my money on something, I need to be certain that I won't live to regret it.

Enter Travel Blog Prosperity.

I first came across Travel Blog Prosperity when I read a review by another creator. 

By the time I reached the end of the review, I had my hand in my pocket and my bank card out, no kicking and screaming needed. 

And do I regret it?

Absolutely not.

After spending a few weeks working my way through the many course materials on Travel Blog Prosperity, I believe it to be one of the best blogging courses out there, and that if you spend your money on one travel blogging course this year, it should definitely be this one.

Why?

Let's dive in and see.



Travel Blog Prosperity Review – The Best Travel Blogging Course There Is?


What is Travel Blog Prosperity?


To start with, Travel Blog Prosperity is not just a travel blogging course.

It is a membership programme that will give you everything you need to turn your blog into a profitable business.

With Travel Blog Prosperity, not only will you gain access to a library of over 47 blogging courses that all contain wildly effective strategies for growing and monetising your blog, but you are essentially getting your own personal blogging coach as the programme includes live coaching calls, website audits, accountability groups and a direct line to Jessie Festa, course creator.

Travel Blog Prosperity is a subscription service, meaning that rather than paying hundreds of dollars in one go like every other blogging course, you simply pay for as long as you want access to the materials. You can also dip out whenever you like and then just pick back up where you left off later on.

Right now the doors to Travel Blog Prosperity are actually closed (it opens to new members twice a year), but worry not – Jessie was kind enough to create a special link for my readers that will give you backdoor access if you do decide to give TBP a try.

Not only that, but if you use code JEZEBEL when you sign up, you will also get your first month for just $9 (usual price $59.29).

It is for this reason that I feel so comfortable recommending Travel Blog Prosperity to you guys – even in the very worst case scenario where you hate everything about TBP (which I can't imagine happening!) you've still spent less than $10.

When you consider that most of the other blogging courses will set you back hundreds (if not thousands!) of dollars, 9 bucks doesn't seem like a bad deal, and I feel confident that bloggers from every niche will find value in Jessie's programme.



But Jezebel, isn't this course only for travel bloggers?


When I signed up to Travel Blog Prosperity and began reading the materials, I was confused as to why this blogging course is only marketed as a travel blogging course – the vast majority of course materials are about blogging generally (think link building, creating an affiliate strategy, Pinterest marketing, the legal side of blogging etc.).

There is only one module which is geared towards travel bloggers – how to launch your own retreat – and even that could be beneficial to people in health and wellness, spirituality, lifestyle etc.!

The only area of the programme that is completely travel specific is the list of weekly VIP opportunities that Jessie sends out by email every Monday – this list contains both gifted and paid opportunities that tend to be travel-focused – but honestly there is so much more to the programme that I genuinely believe that bloggers of all niches can benefit from Jessie's blogging course.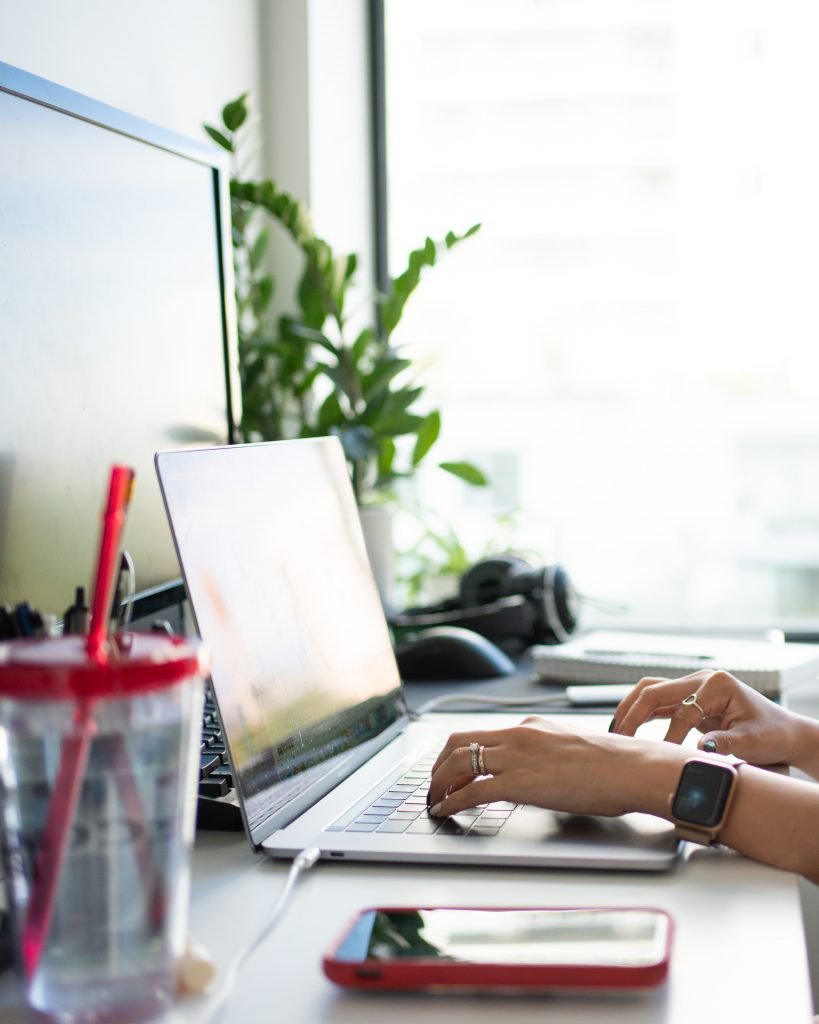 So, what makes Travel Blog Prosperity one of the best travel blogging courses out there?


Before I sign up to anything, I always want to know 2 things.

First, who is the person behind the course? Are they actually making money from their blog or is their main source of income the courses they create? In other words, can they walk the walk?

Second, will this blogging course actually teach me something of value?

Does it contain information that I won't find on YouTube or in free webinars online?

Will it give me actionable takeaways rather than just filling my head with pseudo-motivational BS?

Let's take a look.

The blogger behind Travel Blog Prosperity is Jessie Festa, owner of not one but two successful travel blogs (Jessie on a Journey and Epicure and Culture).

She is a full-time blogger who earns a real income from her blogs, and she also does all of the glamorous things that wannabe travel bloggers only dream of, like being paid to travel to luxury destinations and getting featured in huge international publications.

Jessie can walk the walk.

Now, does the course teach anything of value?

Yes, yes, and another time for good luck – YES!

I consider myself to be fairly well-versed when it comes to blogging.

However, I still learnt a tonne with Jessie's courses, and I even found the beginner materials super useful (I finally got around to creating a landing page for growing my email list, and it was also good to sit down and reflect on what my brand is really about).

I also loved the blogging courses geared towards making money as a blogger (especially working with brands and affiliate marketing) because this is an area that I've neglected over the years.



Some of my favourite blogging courses from the library include:

Branding Your Blog for Success

Crafting a Content and List-Building Strategy that Converts

Crafting a Highly Profitable Affiliate Strategy

Your Advanced SEO Overhaul (sidenote: if you're looking for a dedicated SEO course, you should read my review of SEO Roadmap by Nina Clapperton)

The Great 31-Day Link-Building Challenge

How to Profitably Work With Brands as a Blogger

How To Drive Free Pinterest SEO Traffic To Your Blog

Blogging Legally With Attorney Lisa Fraley

Your Social Media Strategy Revamp

Bookkeeping & Taxes For Bloggers


These are just 10 of the 47+ courses that you will have access to when you sign up for Travel Blog Prosperity! You can see the full list here.

Every single one of them includes at least 1 video masterclass (and often 2 or 3), a how-to implementation guide, a workbook to go through step by step and a checklist.

But that's not all.

Let's take a proper look at what's included when you sign up to Travel Blog Prosperity for just $9.



Travel Blog Prosperity – What's Included?


Along with the course materials which form the main meat of the membership, you will also receive over $2200 worth of bonuses!

Here is everything that you will get access to when you sign up to Travel Blog Prosperity.

– An ever-growing library of blogging courses, from newbie level to advanced. All courses include videos, implementation guides, workbooks and checklists. Some are taught by Jessie, and others are taught by experts from their relevant fields. A new course is added every month. Currently there are almost 50 courses in the library.

– Coaching Calls and Live Workshops. Bi-monthly coaching calls on various topics where you get to ask Jessie all the questions you want and receive valuable feedback on your blogging journey. You can also use these calls to network with other members. The live goal-setting workshops are designed to get you hyper-focused on achievable targets (which is a good thing because the sheer amount of course materials can sometimes get overwhelming!). There is also a bonus live strategy workshop every month on an additional blogging topic.

– A 15-minute onboarding call with Jessie where Jessie will look over your blog and work with you on an actionable strategy for how to make the most of the programme ($62 value).

– Access to a library of past coaching calls and workshops.

– A weekly 'VIP Opportunities' email packed full of paid opportunities with brands, press trips, high-paying affiliate programmes, industry contacts and more.

– An SEO audit by The Blog Fixer worth $150.

– Tonnes of templates that you edit and use for your blog and social media. Templates include rate card templates, a brand pitch template, email writing prompts, opt-in freebie templates, content planning worksheet, 50+ social media prompts, social media posting schedule spreadsheet, annual social media strategy planner, 5 engaging Instagram story templates, sales page templates and SO much more.

– 4 months Impact Travel Alliance Media Network membership ($40 value)

– Case studies + interviews with blogging strategy experts ($1500+ value)

– 1 month of Convertkit ($29 value)

– 2 months of Teachable's Pro Plan ($198 value)

– Placement in a small and nurturing mastermind group ($99 value)

– Access to a members-only Facebook group with challenges on everything from link building to content creation.

– Resource lists including 50+ brands seeking paid opportunities, 70+ influencer networks to sign up to etc.

– Discounts and freebies from affiliate networks – I signed up to the Travel Payouts affiliate programme and was credited with $25 just because I'm a member of TBP.

There are tonnes more perks and materials that you will get access to with Travel Blog Prosperity – you can find the full list here.


$9 you guys.

That's literally the price of 2 drinks in Manchester.

If you decide to continue being a member after 1 month, the price will increase to $59.29 per month (you can cancel any time).



Pros of the Travel Blog Prosperity Travel Blogging Course:


Tonnes of Material


There's no fear of not getting your $9 worth of course material.

The course library will take you months to work through, and the sheer amount of topics is actually quite overwhelming when you first see it.

Even if you only complete one of the courses, you'll already have got your money's worth.



Your Own Blogging Coach


With your TBP membership, you will have open access to Jessie, who will basically act as your own personal blogging coach.

From the 15 minute onboarding call to the coaching calls, Jessie is there to hold your hand and ensure you're getting the most out of your subscription. She's also great with responding to emails – every time I had a question about something, she emailed me back super quickly with an in-depth answer.

You can also network with other members in the private Facebook group and use the small mastermind groups to hold yourself accountable.

It is this community aspect that makes TBP stand out from the crowd in the travel blogging course sphere, and you should take full advantage of it.



No Commitment


If you sign up for Travel Blog Prosperity and then decide you don't have the time to go ahead and work your way through it, you can literally cancel at any time within your first month and you will only have spent $9.

So many blogging courses cost hundreds of dollars and end up being left untouched because life simply gets in the way. With TBP, it's essentially commitment-free.



Suits all Niches and Levels


No matter where you are on your blogging journey, there will be something on TBP that will provide value for you.

Whether it's starting a podcast, growing your YouTube channel, launching a tour or retreat or becoming a boss on social media, you will find everything you need in Jessie's course library.

As I mentioned earlier, it's also not exclusively for people in the travel niche, despite what the name says!



Cons of the Travel Blog Prosperity Blogging Course:


Subscription Service


If you cancel your subscription, you lose access to the course materials.

Many people like to pay a one-time fee and have lifetime access, but this is an ongoing experience that will end if you decide to stop paying.

Personally, I prefer it this way.

I can't tell you how many things I've paid for and then never got around to doing because there just isn't a sense of urgency there.

When I signed up to TBP, I was so keen to get my money's worth that I attacked the materials like an absolute mad woman.

I should also mention that you do get to keep all of the PDF workbooks and materials that you have previously downloaded, so it's not like you're losing everything if you stop being a member.



Can be Overwhelming


The volume of course materials is really overwhelming, and there were times when I honestly couldn't believe how much stuff there was!

This isn't such a bad problem to have though – I'd rather have too much than not enough any day.



Travel Blog Prosperity – Final Thoughts


I hope that I've provided some food for thought with my Travel Blog Prosperity review.

I genuinely believe that this is one of the best travel blogging courses out there right now, and when you factor in the fact that you can sign up for just $9, it's almost a no brainer!

Feel free to ask me if you have any questions at all – I reply to all my comments and you can also shoot me an email if you'd rather ask me in private.

Happy blogging!

XOXO


Disclaimer: Travelling Jezebel contains affiliate links. If you sign up to Travel Blog Prosperity then I may make a small commission at no extra cost to you.