Disclaimer – these clothes were gifted to me by Femme Luxe. All opinions remain my own.

So, it's been a minute since I did a Femme Luxe Review. To be honest, I'm just not someone who usually buys a lot of new clothes, and during lockdown I LIVED in about 3 baggy band t-shirts and joggers, so I didn't feel like I needed anything else.

However, Femme Luxe stubbornly kept on emailing me links to their website and reminding me that I can choose some clothes from their range any time I want, and so what's a girl to do?

I'm also on the cusp of having a permanent address for the first time since I graduated, and so what better way to celebrate not living out of a backpack than by getting Femme Luxe packages sent to me every so often, hehe.

So with that said, let's jump right into my third Femme Luxe Review.



Femme Luxe Review | Round 3


Who are Femme Luxe?


Femme Luxe are a fashion brand based in my home city of Manchester in the UK. They are a typical fast-fashion brand, similar to the likes of Boohoo, Missguided, Nasty Gal etc. and their clothes are cute, affordable, and delivered quickly (with the option of next day delivery for the impatient ones among you).

They specialise in loungewear and 'going out clothes,' (think slinky dresses and blouses) and while many of their clothes are not my usual style, I do always find some cute things on their website.



My Femme Luxe Picks


It must have been a cold day here in Spain when I was choosing items for my Femme Luxe review – everything I picked is comfy, cosy, and lockdown appropriate! Now that they've arrived, I'm questioning my choices a teeny bit (it is over 30 degrees here, after all!), but hey – you can never have too many comfy clothes.

Keep scrolling to see what I picked…


I love this set! Tie-dye is my fave, and the material of this is super lightweight, making it perfect for those in-between days when it's not too hot and not too cold! I think that the pants look super cute with a cropped cami top, which is probably how I'll wear them, but the lilac tie-dye top looks great as well.

I got these in a size 10, which is my usual size. Usually, this set is £24.98, but right now it's on sale for £11.99 which I think is a steal tbh.



This was my favourite of the bunch! It's super soft and stretchy, and the material isn't too thick, making it perfect for autumn and spring. I especially love the long slouchy sleeves.

I almost never wear knitted clothes (or the colour brown for that matter!), but there is just something about this that I really like.

Dress it down with denim jeans and pumps, or dress up with PU skinny jeans and boots or heels.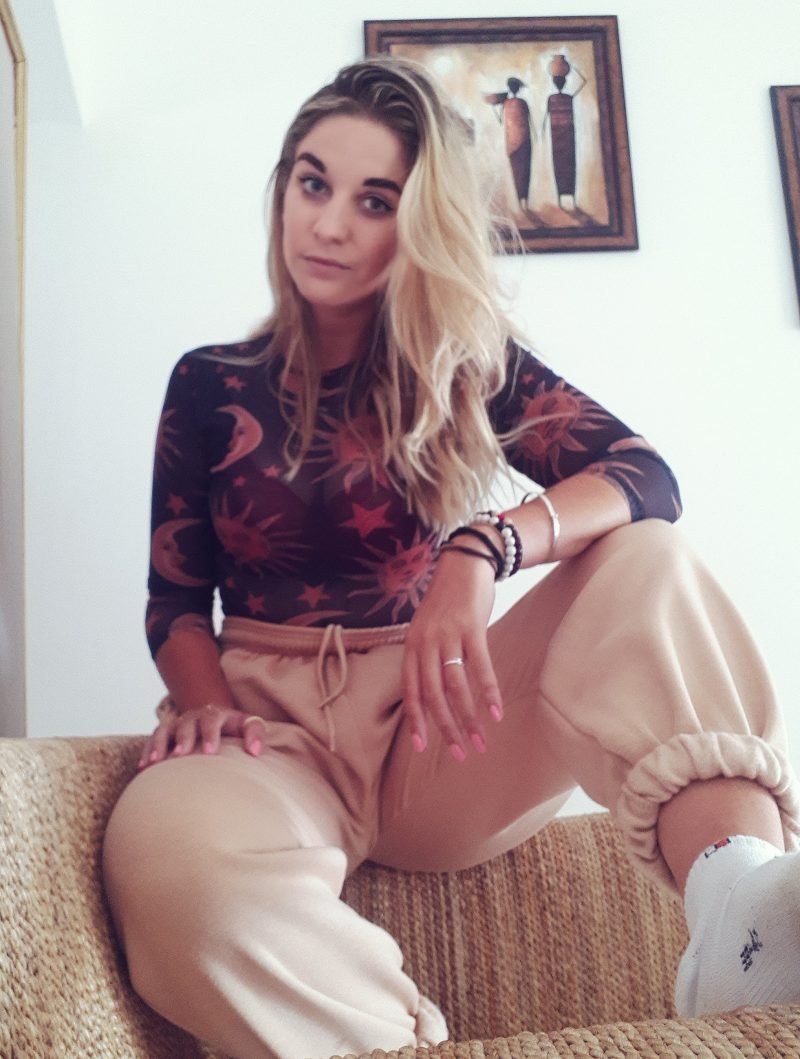 I love these joggers! They are super soft and comfy (the lining feels like a fluffy cloud), and I like that they're cuffed, so can be worn with anything from trainers to flip flops (or even heels!). I think that the colour is a nice change from the usual grey/black that we tend to see, and I have so many cute tops that I can style with these, I'm excited to try out all the different combinations!

I sized up with these pants and got a size 12, which I'm happy with as I like the extra space. That said, I could definitely have got away with a size 10, so the sizing is accurate here.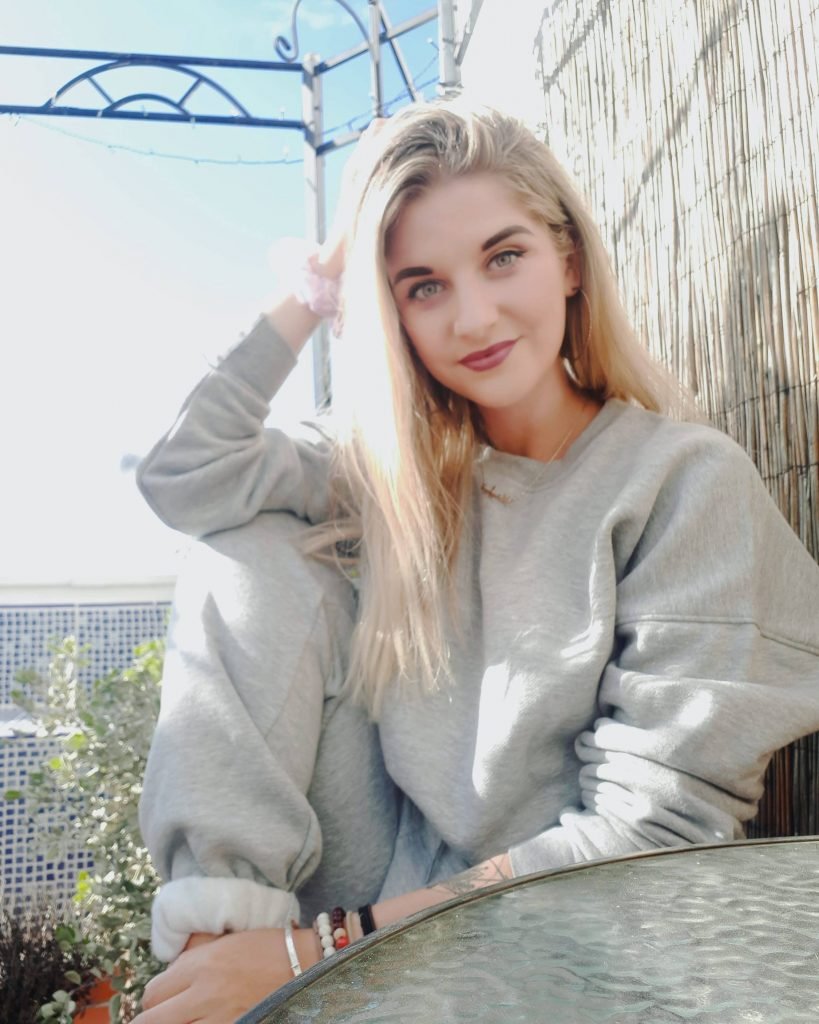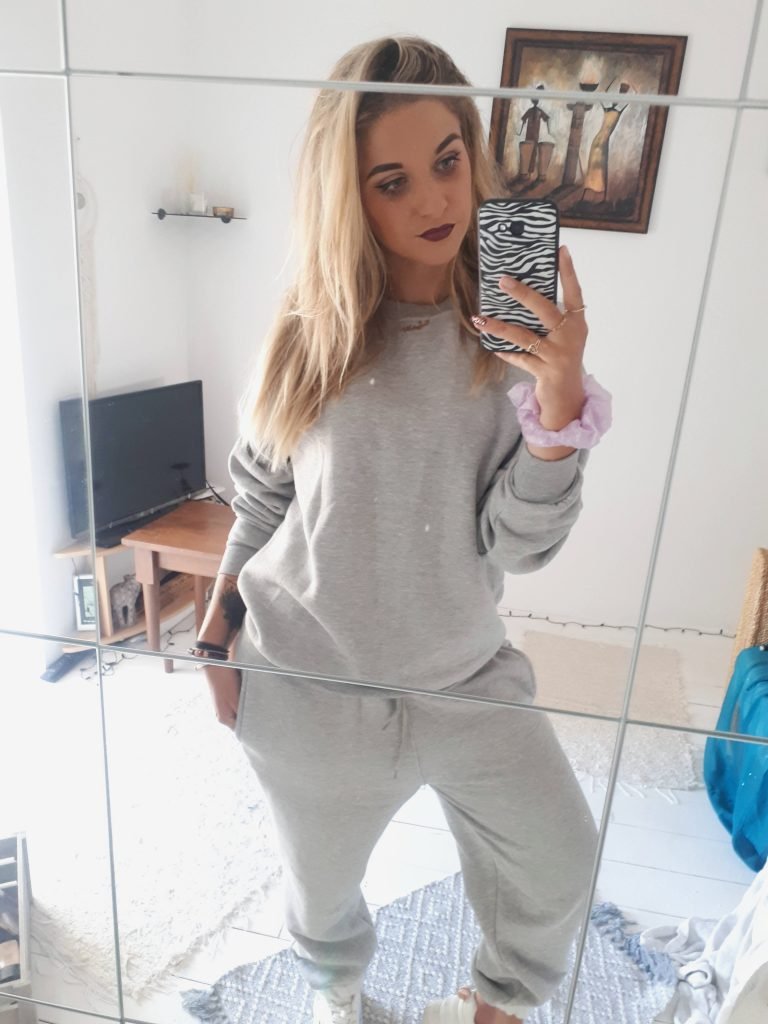 I chose this set because I like both the top and the bottoms – separately. I probably wouldn't wear them together like in the first two pictures because it isn't my personal style; rather I'd wear the joggers with a cropped cami and the sweater with some PU leggings or jeans.

That said, I'm definitely happy that I chose this. The material is very thick, VERY soft, and the lining on the inside is sooo soft and fluffy, I'm in love.

The only strange thing was that I couldn't roll the sleeves up properly like I usually do as it was very tight on my forearms?! (And I don't have big forearms!). Because of this, I'd probably size up next time. Other than that, it fit fine.



Sizing


I'm always a bit sceptical that items from brands like Femme Luxe will run small, so when I placed my order, I ordered half the stuff in a size 10 (my usual size) and half in a size 12, just to be on the safe side.

However, I didn't have anything to worry about as everything ran true to size. With that said, because my picks were joggers and jumpers, I was glad that I'd ordered up because I personally prefer it when items like those are a little baggy.



Quality


In the past, the quality of Femme Luxe clothing has been a little hit and miss.

Nothing too bad, but more of a 'you get what you pay for' kinda deal. Y'know, dresses being a bit too sheer, some of the material feeling a little scratchy etc.

However, this time I was really impressed with the quality of all my Femme Luxe picks. All of the material was super soft and comfy (which is exactly what you want from loungewear!), and I didn't feel as though anything looked cheap.



Femme Luxe Review | Final Thoughts


All in all, I'm definitely happy with my picks from Femme Luxe. The sizes were a match (it's not often that I go shopping and everything fits), the quality was great and the clothes all corresponded to the pictures of the models on Femme Luxe's website.

I also think that the clothes are great value – especially the two-piece sets, which are only a couple of pounds more expensive than the standalone joggers!

Would I recommend Femme Luxe? Absolutely.

What do you think? Do you like the items I picked? Let me know in the comments section below!


If you liked this article and would like to support my work, please click the button above to donate a couple of bucks and buy me a coffee. The ad revenue that I receive on this website is minimal, so support from my readers enables me to keep creating content that you (hopefully!) love to read.