If you ask any seasoned travellers about the countries they have already visited, Spain will surely come up on the list one way or another, which isn't surprising, given Spain's rich history and heritage.

Spain also lures tourists with its mesmerising natural landscapes, beaches, and Roman-inspired architectural wonders. And of course, you can't forget about the scrumptious Spanish dishes that will make any foodie's mouth water in anticipation upon mention. 

But if you are one of the unorthodox travellers who want to avoid the massive crowd of tourists, you are better off going off-the-beaten path.

Here are 10 must-visit hidden gems to check out on your Spain trip.



10 Must-Visit Hidden Gems in Spain for Your Next Adventure


1. San Juan de Gaztelugatxe


San Juan de Gaztelugatxe may not be on your bucket list because it is tucked away in the northern part of Spain, but it should be!

It would take some hard work and definitely lots of walking to reach this enigmatic island, but it is worth the trouble once you see how captivating it is in person. I hope you don't have acrophobia, because to get to San Juan de Gaztelugatxe, you have to cross a bridge and climb several flights of stairs. 

Upon reaching the island, be sure to give the Chapel of San Juan de Gaztelugatxe a visit. Legends say that if you ring the bell thrice, you can have one wish granted.

If you are feeling adventurous or if you have a wish, you so desperately want to come true, there's no harm in trying to see whether the legends are true or not.



2. Zumaia


Zumaia is a hidden gem in Spain that is prized for the geological oddity called 'flysch.'

Flyschs are rock formations made out of a variety of sediments. What makes it odd is the way the rocks here are formed linearly, as if lined up by someone intentionally. A birds eye view will reveal that even the rocks under the surface of the sea are arranged neatly in a straight line. 

Zumaia can be found in the Basque country. Although it is not as popular as San Sebastian, it is considered one of the most valued geological sanctuaries of the world, and it isn't hard to see why.



3. Albarracin


Setting foot in Albarracin for the first time will make you question whether you have turned back the hands of time and somehow ended up in an ancient medieval city.

This fairytale-like town will surely fulfil your desire to escape reality. As you stroll around Albarracin's paved streets, you will appreciate its charming houses and quaint little cafes. If you want a break from the polluted city air, be sure to take a night stroll here and get a feel of the cool, night breeze. 

If you want to explore around, be sure to check out Casa de la Julianeta, Casa de la Calle Azagra, Playa Mayor, and Torre del Andador to marvel at the architectural wonders of Albarracin.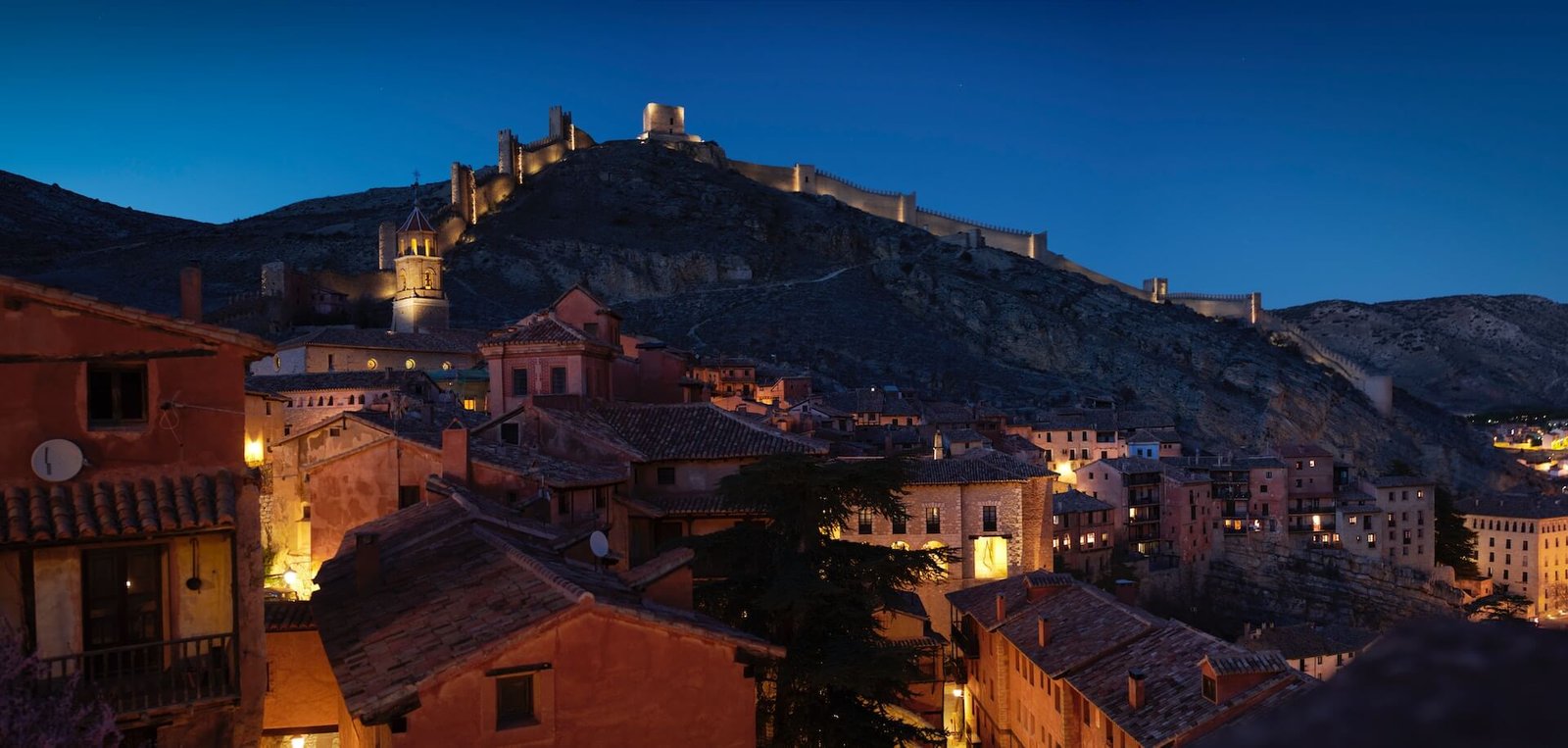 4. Antequera


If you want a non-touristy yet incredibly stunning destination, head on over to Antequera.

Antequera offers impressive natural sceneries such as the Torcal de Antequera, which looks like the real-life Air Temple where the air nomads from Aang the Avatar lived.

You can also visit the spectacular 14th-century Moorish fortress that boasts of its intricate architecture.

Lastly, don't forget to taste Antequera's specialty bread, mollete, which is sure to delight your taste buds. Mollete is soft, delicious, and always freshly made. You can top it with almost anything you fancy, but the usual toppings offered by locals are beans, cheese, sausage, and salsa, which is then baked to perfection (or at least until crisp).



5. Besalú


If you are a fan of medieval times, the quaint town of Besalú will certainly catch your fancy.

The medieval vibe in Besalú will transport you back to the distant past, where every building looks like it was crafted by artisans. Nowadays, Besalú is riddled with aesthetic cafés and artisan shops, especially in the town centre—Placa de la Lliberat. 

After spending some time relaxing in one of the cafés and enjoying the town's medieval atmosphere, be sure to check out the Romanesqué churches of Sant Vicente and Sant Pere.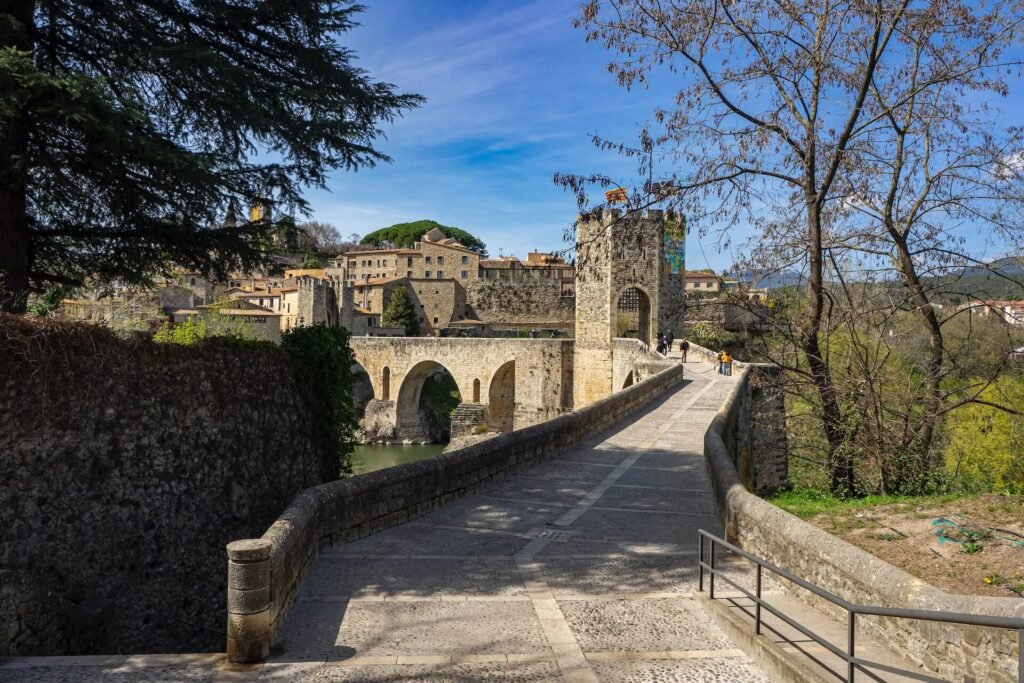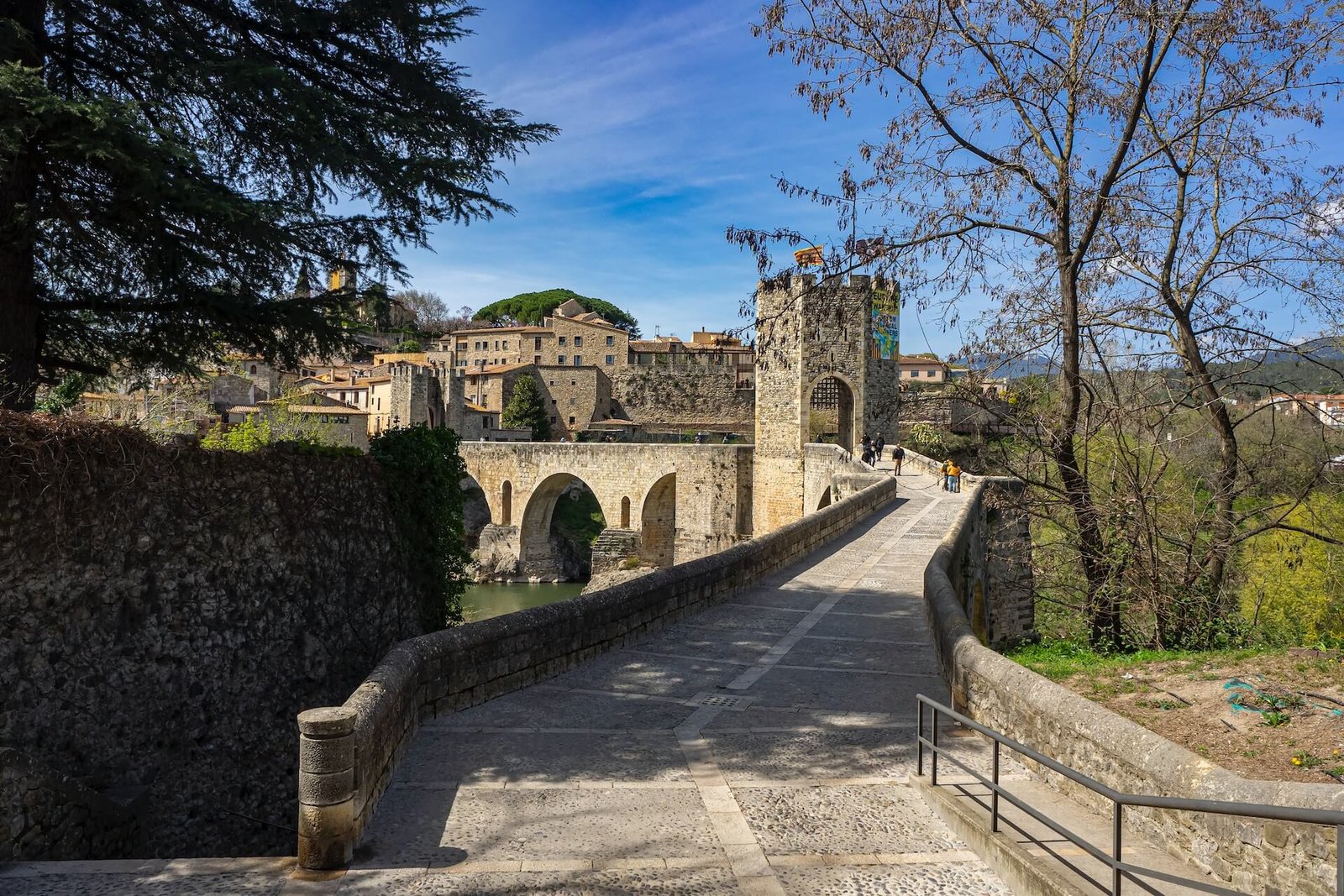 6. Picos de Europa


If you are an avid hiker, Picos de Europa will pique your fancy as it is one of the most scenic hiking spots in Spain.

If you want an easy trail, go down the route of the Bajo Los Picos trail, which only spans 9 kilometres. For hikers with a bit more experience, the Vega de Ario Plane trail will be the best one for you, and for seasoned hikers in search of some thrill and adventure, the Ruta de Torres de Orcado Rojos trail is a must.

Whichever route you choose to take, one thing is certain: you will be stunned by Picos de Europa's breathtaking scenery.



7. Cala Figuera, Mallorca


Tucked away in the southernmost part of Santanyí is a picturesque fishing village called Cala Figuera.

This hidden gem in Mallorca boasts turquoise, crystal clear waters and a rich history dating as far back as the 14th century, as well as some of the most delicious Mediterranean cuisine you'll ever try.



8. Masca, Tenerife


Tenerife is prized for its gorgeous beaches and breathtaking scenery. Here, you will get to gaze at the majestic Teide Volcano, and if you go a bit farther north, you will discover the small town of Masca, tucked away between valleys and lush greeneries. 

This close-knit village has only about 100 villagers and it is not hard to imagine why, considering how hard it is to get there! Nonetheless, it's worth the effort, because once you reach Masca, you will be granted a breathtaking view of the entirety of Tenerife.



9. Calella de Palafrugell, Costa Brava


Calella de Palafrugell is a lesser-known fishermen's village in the Catalan province of Girona in Costa Brava.

You will love it for its mesmerising beaches such as the Port Bo and En Calau, as well as fascinating sandy coves such as the Llafranc, Tamariu, Aiguablava, and Illa Roja.

If you would rather not get wet, there are various museums and galleries you can explore to pass the time, and if you are feeling adventurous, be sure to pay a visit to the Camino de la Ronda which offers breathtaking views of the Mediterranean Sea.



10. Guardix


Guadix is one of Spain's oldest settlements, imbued with hundreds of years' worth of history. It has witnessed the rise and fall of civilisations helmed by everyone from the Phoenicians and Carthaginians to the Romans and the Moors. Its architecture, mystic caves, and rich culture make it a pleasure to visit.



Hidden Gems in Spain | Final Thoughts


As you can see, Spain is packed full of hidden gems just waiting to be discovered, and it is certainly possible to get off-the-beaten-track in Spain.

That's it for today, but if you have any questions, don't hesitate to leave them in the comments below!

Until next time,

XOXO



If you liked this article and would like to support my work, please click the button above to donate a couple of bucks and buy me a coffee. The ad revenue that I receive on this website is minimal, so support from my readers enables me to keep creating content that you (hopefully!) love to read.


Disclaimer: This post was written by an external author.