Considering a move?

Ashford in Kent might just be the place you're searching for.

A blend of historic charm and modern amenities, it's no wonder that many are choosing to call this vibrant town their home. Here's everything you need to know about living in Ashford.



Living in Ashford, Kent – What is it Like?


A snapshot of Ashford


Ashford stands as a testament to Kent's rich history and its promising future. Nestled in Kent's core, this town offers swift connections to London and beyond via the M20 and the cutting-edge High-Speed Rail.

However, Ashford is so much more than a commuter's paradise.

Picture a bustling town centre peppered with shops, exquisite eateries, and entertainment galore.

Looking for a night out? Ashford has got you covered with its myriad bars, clubs, and other nighttime attractions.

Craving a touch of nature? Ashford's green spaces offer a welcome respite. Plus, Kent's most pristine beaches are just a short drive away.

There's truly a piece of Ashford for everyone!



Finding your nook in Ashford


House-hunting in Ashford might seem like a maze, but fear not.

Start by gauging what suits you: flats, detached homes, or perhaps a cosy townhouse? Mull over the locality, transport links, and other essentials.

Scour online platforms or perhaps tap into local recommendations.

The Ashford Town Council might also provide a handy guide. Check local newspapers and ensure the neighbourhood you're interested in brims with essentials like groceries, eateries, and more.

Here's a pro-tip: considering a shared ownership might also be a savvy move for many. Check out shared ownership opportunities in Ashford for more insights.



Local amenities: Ashford's heartbeat


Ashford is packed full of vibrant offerings. The town centre is brimming with local shops, cafes, and if you're feeling adventurous, clubs, skating rinks, and hobby groups are aplenty here. Boredom really isn't an option here!

Ashford also takes pride in its parks, like the renowned Alexandra Park.

So, whether it's a lazy brunch at a local cafe, a splash at the pool, or an invigorating spa day, Ashford caters to all whims and fancies.



Carving your career in Ashford


Contemplating a job change or a new start?

Ashford might have the very ticket. From the bustling Eurostar Terminal to the tech start-ups, opportunities abound.

Ashford's strategic location makes it a popular hub for those commuting to London or working in sectors such as travel, hospitality, retail, and tech. With its thriving economy and picturesque landscapes, Ashford is a potential goldmine for career aspirants.



Living in Ashford: What's the buzz?


Ashford is more than a postcard town. Its strategic location offers excellent connectivity, while the Ashford Designer Outlet, events, and lively nightlife keep the town buzzing.

All this, set against a backdrop of stunning landscapes, makes Ashford a firm favourite among many, and if you're budget-conscious, you'll find the cost of living here easier on the wallet compared to many UK regions.



Reasons to consider living in Ashford


The Ashford community


One of the joys of moving to a new place is embedding oneself into the local community. Ashford's residents are known for their warmth and camaraderie, making it easier for newcomers to feel at home.

Local clubs, societies, and community centres serve as the beating heart of this town.

From gardening clubs to reading groups, and from sports teams to artisanal workshops, these groups offer myriad avenues to meet new people, share interests, and cultivate lifelong friendships.



Festivals & events


Ashford's calendar is replete with events that cater to a myriad of interests.

Music lovers can look forward to annual music festivals showcasing a range of genres. For food aficionados, local food markets present an array of Kent's freshest and finest.

Seasonal fairs, carnivals, and parades further infuse the town with vibrancy and cheer.



Volunteer and give back


For those with a passion for giving back, Ashford presents numerous opportunities to volunteer.

Local charities, shelters, and community initiatives always welcome a helping hand. Not only is this a way to contribute positively to your new home, but it's also a beautiful avenue to understand the town's inner workings and meet its most passionate advocates.



Education and learning


Beyond the conventional schools and colleges, Ashford is a hub for continuous learning.

Libraries host regular workshops, lectures, and seminars on diverse subjects.

Whether you're a budding artist, a tech enthusiast, or someone eager to delve into Kent's rich history, there's always a class or workshop ready to quench your thirst for knowledge.



Ashford's culinary scene


If there's one thing that stands testament to a town's diversity, it's its food.

Ashford boasts a plethora of dining options that span the globe. Traditional English pubs stand side by side with Italian trattorias, Asian eateries, and vibrant cafes. The weekend farmer's markets offer a fresh taste of Kent's agricultural produce, perfect for those who love cooking up a storm at home.



In the heart of nature


For those seeking tranquillity, Ashford's proximity to nature is a boon.

Beyond its urban allure, the outskirts beckon with lush green fields, rolling hills, and scenic walking trails.

The nearby beaches offer a perfect weekend getaway, while local parks and gardens offer daily doses of greenery and calm.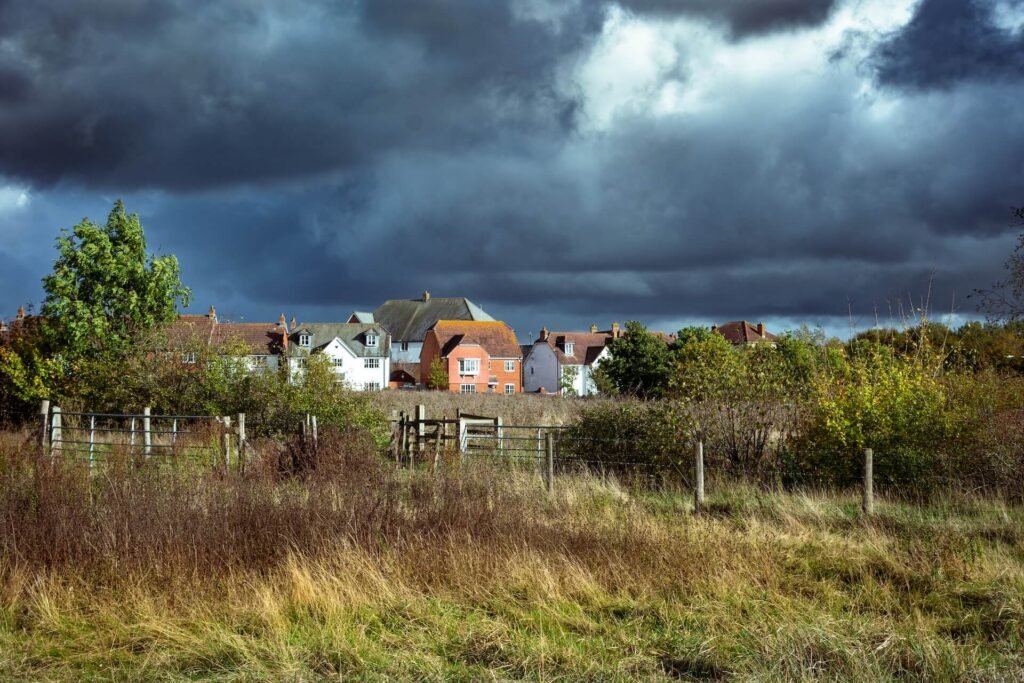 Answers to your burning questions

How do local schools fare?
Great news! Ashford houses a spectrum of reputable educational institutions.
What is public transport in Ashford like?
Ashford has a great public transport system, making moving around a breeze.
Is Ashford fun for the whole family?
Absolutely. From parks to cultural hubs, Ashford ensures the young and young-at-heart will be entertained.
Job opportunities in Ashford
Ashford's job market is thriving, offering a spectrum of traditional to tech roles.
Cost of living in Ashford
Ashford provides a quality lifestyle that doesn't break the bank, making it a great base for those working in London and wanting an affordable place to live outside the city.

Living in Ashford | Final Thoughts


Dipping your toes into the waters of Ashford means diving deep into a community that's vibrant, diverse, and ever-welcoming. It's a town where the past and the present seamlessly merge, creating a tapestry rich in history, culture, and modernity.

This Kentish haven offers a mix of city life perks with the charm of countryside allure, so take the leap – it promises to be a journey worth embarking on!


If you liked this article and would like to support my work, please click the button above to donate a couple of bucks and buy me a coffee. The ad revenue that I receive on this website is minimal, so support from my readers enables me to keep creating content that you (hopefully!) love to read.

Disclaimer: This post was written by an external author.