Want to travel around the world and stay in huge villas for free?

It might not be as unattainable as you think.

Perhaps one of travel's best kept secrets, house sitting has grown in popularity over recent years, and now that the world is beginning to open up again and more people than ever are working remotely, long-term house sitting could be the answer for people who yearn to travel but don't know how to do so without spending their entire life's savings or sleeping in crowded hostel dorms.

As a long-term nomad and budget traveller, I'm always on the lookout for ways to stay on the road without breaking the bank, from teaching English in Poland, to working in hostels, helping out on wineries and whatever other opportunities come my way.

The concept of house-sitting has been on my radar for a few years, but aside from a month-long stint in a friend's apartment in Italy, I've never seriously considered it as a long-term possibility.

Until now.

Reading scores of stories about people who have travelled all around the world, staying in people's vacant homes for free for months on end, my mind has been well and truly opened to the possibilities of long-term house sitting.

In this article, we'll outline just what is long-term house sitting, what house sitting involves, how to find house sitting jobs, house sitting websites and how to be a great house sitter and get stellar reviews.

Are you ready?

Then let's dive in.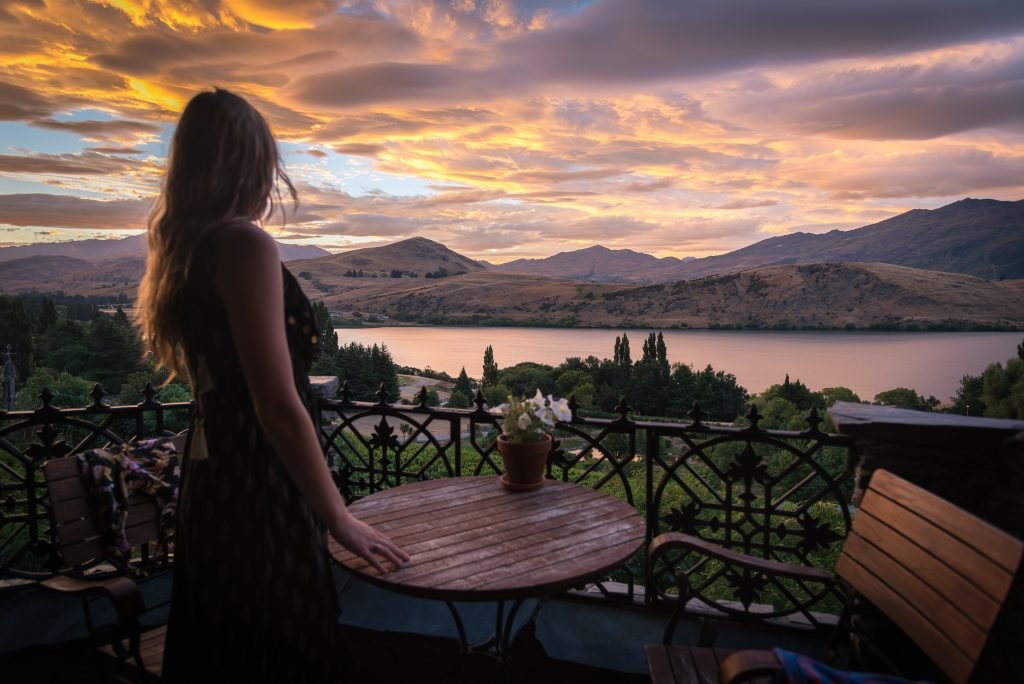 Long-term House Sitting – How to Become a House Sitter and Travel for Free


What is long-term house sitting?


If you've found this article through Google then chances are you already know what house sitting is, but just in case you don't, here's a brief explanation.

House sitting is where a person who is leaving their home (either for work, a vacation or extended sabbatical) entrusts another person (a house sitter) to live in their house and take care of it while they are away. While many house sitting opportunities last only for a couple of days or weeks, there are many others that require a longer commitment – anywhere from 1 month all the way up to a year! This is what's known as long-term house sitting.

In exchange for being able to stay in the property for free, the house sitter takes on certain responsibilities within the home such as watering plants, taking in the mail and other household chores that the owner may require. Looking after pets is another common responsibility – people who are long-term house sitting are often doing so because the homeowners didn't want to put extra stress on their animals by putting them into kennels (or pay the massive bill that doing so would leave them with!).

Of course, all house sitting jobs are different.

Sometimes there are slightly more complex things to do such as maintaining a swimming pool or taking care of farm animals, and other times the duties are as simple as just living in the home to make the house less of a target for burglary.

The general idea is that house sitting is a mutually beneficial situation, both for the homeowners and the house sitters – the homeowners can enjoy their time away, safe in the knowledge that their home is being well taken care of, and the house sitters get to live in gorgeous properties rent-free and explore new places.



psst – if you're already sold and want to get straight to it, head over to trustedhousesitters to find your first house sitting experience!


Benefits of house sitting long-term


House sitting isn't just about living rent-free (although of course, that doesn't hurt!). There are tonnes of benefits to long-term house sitting that keep house and pet sitters doing what they do for years on end, moving seamlessly from place to place without ever settling down.

Some of the benefits of house sitting long-term include:



Living like a local


When we travel, we often talk about wanting to 'live like a local' and have an 'authentic experience,' and then find ourselves in staying in a hotel or hostel, ticking tourist traps off our bucket lists, and moving on without ever venturing beyond the guidebook.

When you are house sitting long-term, you have a chance to really sink into a place and get to know it intimately. You will discover where to buy the best coffee in town, which secret spots the locals love, and how it really feels to live in a given destination.

Living in a place for an extended period of time (especially in somebody's home) is one of the best ways to delve beneath the surface and find out what a place is all about.



Making new friends


When you're living nomadically and hopping from place to place every few days, it can get lonely.

Sure, you're constantly surrounded by new people, but it can get tiring having the same backpacker conversations every other day, getting close to people and saying goodbye after only a week, and constantly having to come up with the energy to approach new people and make small talk.

Living in a place for a month or more allows you to make proper friendships. Facebook groups and websites such as Meetup are great for facilitating new friendships, and when the locals realise that you're not just passing through, they will be more than happy to welcome you into their community and get to know you.



Getting to know lots of cuddly animals


I don't know about you but I'm a sucker for animals, and due to my lifestyle, I can't have a pet of my own.

The idea of 'borrowing' someone's cat for 3 months, or cuddling up with a cute pup every evening is, for me, one of the greatest benefits of long-term house sitting.



Travelling around the world!


This is a bit of a no-brainer right? Long-term house sitting enables you to travel all over the world and live in places you would never normally be able to!

From rustic farm houses in Tuscany to town houses in London, beach villas in Hawaii or wooden cabins in Costa Rica, the possibilities are endless when it comes to house sitting.



Having a base for your remote work


If the pandemic has taught us anything, it's that remote work is the way forward, and many companies have begun embracing remote work and the flexibility it gives their employees.

It can be difficult if you are living in hostels to actually be productive when it comes to work, and there's nothing worse than arriving in a new city and not having a clue where the best laptop-friendly cafes are.

When you're house sitting long-term, you have the perfect base to set up your own little working space and get into a routine, without ever having to worry about where to find Wi-Fi.



Learning a new language


When you're staying in one place for longer, you will have way more opportunity to practice the local language.

Want to brush up on your Spanish? Why not travel across South America house sitting? Want to be immersed in the French language? Find a French village where there are no English speakers for miles and get cosy in a cottage there!



Saving money


No article about long-term house sitting would be complete without pointing out the obvious – house sitting enables you to save a lot of money.

Perhaps you want to save up for a house? Not paying rent for a year or two would have you well on the way to your first house deposit. In fact, if your goal is just to save money then you don't even have to travel – house sitting in the UK, Australia and the USA is huge, meaning you don't even necessarily have to leave your home country to reap the benefits of being a house sitter.

Maybe you yearn for travel but can't afford a lifetime of paying for pricey hotels and guest houses – long-term house sitting may well be the answer you've been looking for.



Embracing slow travel


I am a huge advocate for slow travel.

In fact, I wrote an entire blog post about the benefits of slow travel here.

Slow travel is the best way to not only create a deeper connection between yourself and a destination, but it's also much better for the environment and the world as a whole (especially in these troubling times, when fast-travel is not the most responsible choice).



Do you get paid to be a long-term house sitter?


In short, you can get paid to be a house sitter, but it isn't common.

Professional house sitters with years of experience, a tonne of references under their belts and some specialist skills may be able to do house sitting as a job, but in general, your payment is getting to live in somebody's home for free.

Luxury house sitting is more likely to pay than regular house sitting because luxury properties might require more upkeep, or the owners want their house sitter to be the best of the best, but payment for house sitting is rare.

How to find long-term house sitting jobs


When it comes to house sitting, you don't want to rely on Craigslist for safe and legit house and pet sitting opportunities.

There are many house sitting sites out there, but the one that I recommend is TrustedHousesitters, because I have several friends who absolutely swear by it (I am a member of the site but I have yet to house sit for a stranger!).

In fact, one of my friends Richard had been using TrustedHousesitters for years when I met him, travelling all over Europe and staying in some truly amazing properties (I even visited him in one once – a huge penthouse apartment in Warsaw with a couple of delightful cats!).

With homes in over 130 countries and more than 80,000 members, TrustedHousesitters is the largest and most trusted house sitting website out there. It has over 12,000 Trust Pilot reviews and more 5 star reviews than any other house or pet sitting website, making it a solid choice.

TrustedHousesitters vets all of their members and allows you to read and post reviews of people that you've had experiences with. They make the process both safe and easy, and their website is super simple to navigate.

To sign up with TrustedHousesitters, just click here.

A year's membership will cost you £99, or $119, which is insanely cheap when you think about the fact that you will essentially have made your money back after just a couple of nights into your first house sitting assignment. Of course, you can browse the opportunities for free.



How to land long-term house sitting jobs


I'm not going to lie to you – it isn't easy to land house sitting jobs, and it's even less easy to land house sitting jobs in swanky villas with infinity pools, home cinemas and private gyms.

Competition is stiff in the house sitting world, and if you want to get lucky then you're going to have to put in a bit of preparation first.

Here are a few tips to help you land long-term house sitting jobs that you actually want.



Get some experience


If you can, offer to house sit for someone you know first.

Not only will this give you some experience and be a great indicator of whether you actually want to become a house sitter, but you will also be able to ask your friend for references, which are vital when it comes to getting chosen to look after someone's home.

I was lucky enough to house sit for my friend Julie in the village of Barga, Tuscany once. All I had to do was keep the place clean and keep her plants alive, and I was able to stay there for a month. If I was looking to house sit for a stranger, I would absolutely ask Julie to give me a reference.


References, references and more references


Not only should you aim to get references for house sitting – you can also ask former employers, organisations you've volunteered for, and even past landlords to write you a reference.

Struggling to find anyone? Think harder.

Do you always feed your neighbour's cat when she goes on holiday? Ask them for a reference!

Have you been mowing your nan's lawn for the last 5 years? Ask her!



Sign up to a house sitting website


I know, I know, I've already preached this once but this is the only way that you will be able to land safe and legitimate house and pet sitting jobs.

Even if you don't plan on house sitting just yet, it's good to create an account so that you can see what's available and get a feel of what people are looking for.



Create a banging profile


Your profile is the first thing that people looking for house sitters will see.

Make it count.

Tell them about yourself, being sure to highlight any skills or passions that will come in handy if you're looking after a house – do you love animals? are you great at gardening? did you grow up on a farm?

Be as detailed as possible while keeping your tone friendly and informal.

Include past job experience and make sure to have a police background check available.

When it comes to pictures, if you have some photos with animals, whack 'em up there. Did you do a charity run? Fantastic. Should you upload that picture of yourself in a wet t-shirt competition in Kavos? Err, maybe leave that one for now.



Be fast


The best long-term house sitting jobs will get snapped up fast, so you have to get your game face on.

Apply as soon as you see a job go live.

If you don't have time to check the website often, sign up to email alerts for opportunities in your chosen area, and make sure to follow the site on social media so you get all the updates right on your newsfeed.



Stand out


You wouldn't believe the number of people who apply for a house sitting job with a vague, copy and pasted message that reads 'Hi, I'm interested in house sitting for you, let me know what you think.'

People offering up their homes for free get inundated with messages from hopeful house sitters, so if you want to get noticed, you need to stand out.

Craft your initial message according to what they have written in their post.

If they've mentioned their vegetable patch, talk about your love for growing vegetables and making homemade jams (only if it's true!). If they've posted a picture of their pet, comment on it and tell them a story about your own animal. Be personal and make a connection.

When you've sent the initial message, don't just sit back and congratulate yourself.

You need to be on the ball and quick with your replies. Not only does this show the homeowner that you're reliable and committed, but it stops somebody else from sneaking in under the radar and snapping up your opportunity.



Be prepared for an interview


Most homeowners will want to interview you, either with an in-person meeting or via Zoom. If they don't request an interview then you should.

House sitting is a two way street and you don't want to turn up to find any nasty surprises when it comes to the property itself or the expectations that the person has of you.

Ask as many questions as you can – is the Wi-Fi connection strong? do the pets require any specific foods? how often do the plants need watering? can you use their car?



Start small


Look. You're probably not going to be sipping Mimosas in a Hollywood Hills mansion right away.

Luxury house sitting is highly competitive, and might require a lot of high-quality references or specialist experience in house sitting for luxury homes.

If you start small and take on a few 'meh' opportunities, then you will be far more likely to score your dream house sitting jobs in the future.



How to be a good house sitter


Aim to excel


Don't view house sitting as just a free place to stay or a holiday. People are entrusting you with their home, worldly possessions and pets. That's a big deal!

House sitting, especially long-term house sitting, is a service, and you should aim to excel at it. Leave the house in a better state than you found it in, take care of the animals as if they were your own and even leave a little something behind for the home owners when you leave or offer to collect them from the airport.

When I left Julie's place, I left some Prosecco and chocolates along with a thank you note, and she really appreciated it.



Be reliable


People are planning their travels around you. Don't agree to something and then flake out at the last minute or just stop replying to somebody's messages.

Planning a trip is stressful enough without finding out that your house sitter has gone AWOL three days before they're meant to arrive.

Keep the communication flowing and always respond quickly to messages.



Be prepared to work hard


Long-term house sitting can involve hard work.

Things can (and will) go wrong, so be prepared for emergency trips to the vet, torrential rainfall damaging something in the garden or a pool malfunction that requires you to get it fixed.

As long as you are house sitting, the property is your responsibility, and you can't just check out when the going gets tough.



Get travel insurance


I never travel without health insurance, and if you're looking after animals then its definitely wise to protect yourself – whether it be clumsy horses, over-excited dogs or cats who don't know how to retract their claws, you'll definitely want to be covered in case of any accidents.

The company that I recommend is World Nomads because they have the most extensive cover out there, especially when it comes to long-term travel and extending your policy on the road.

You can read my review of World Nomads here.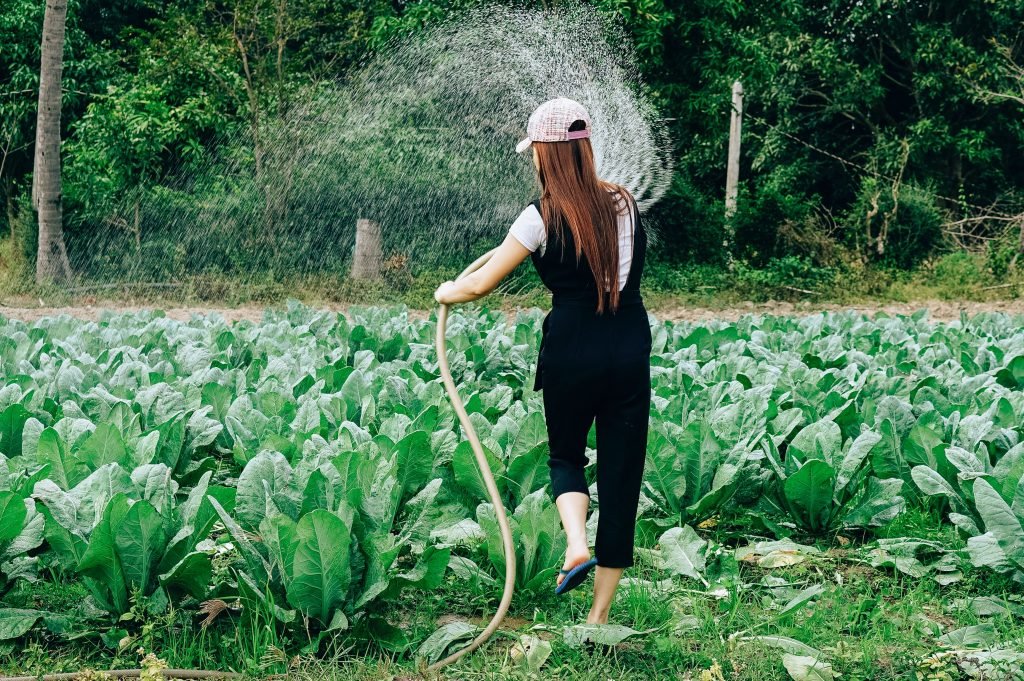 Long-term house sitting – Final thoughts


After writing this article, my mind is made up – I'm going to spend the next 60 years of my life house sitting around the world and I'm never looking back.

Okay, maybe I'm exaggerating a teeeeny bit, but I'm dead serious about looking into house sitting as a future possibility for me. I love travel, I LOVE animals, and I never turn down free accommodation – for me, house sitting may well be the way forward!

What do you think? Are you going to join the house sitting community? Have you had experience with house sitting in the past? Let me know in the comments section!


If you liked this article and would like to support my work, please click the button above to donate a couple of bucks and buy me a coffee. The ad revenue that I receive on this website is minimal, so support from my readers enables me to keep creating content that you (hopefully!) love to read.

Disclaimer: Travelling Jezebel uses affiliate links. This means that if you make a purchase on a recommended site then I may make a commission at no extra cost to you!