I guess you could say I've always been a pioneer of slow tourism.

When I was 17, I went to stay in my auntie's empty apartment in Spain for a month with my friend. For the entire month, we stayed in the small fishing village of Cabo de Palos, only taking a single overnight trip to Valencia towards the end of the month.

We got to know the staff at the two local beach bars and became regulars at a handful of restaurants. Each day was spent relaxing at the beach, whether with a notebook and pen (I really have always been a writer!) or a chunky old novel.

I'd never been happier.



Fast-forward a couple of years to my time spent volunteering in Morocco. I stayed in the same riyad in Marrakech for around 3 weeks and got to know everyone from the local hawkers to the homeless lady that I always stopped to chat to on my walks through the city.

Of course, back then, I didn't know that this kind of travel had a name. 'Slow travel' or 'slow tourism' were terms that probably hadn't even been invented yet, and if they were, they certainly hadn't been on my radar.

It just made sense to me to stay in one place. I got to see how the locals lived, familiarise myself with the way of life there and return home feeling as though I'd truly began to develop an understanding of the place that I'd been to.



My travels since have not always been like that. When I began backpacking around Europe, I skipped from Krakow to Prague to Budapest gleefully, spending a few days ticking off the main tourist attractions and partying with the same backpacker crowd in the same trashy nightclubs and staying in the same party hostels.

I had a great time, but by the end of it, I didn't feel as though I could really say I'd visited any of those places. I couldn't tell you the word for 'thank you' in Hungarian and I couldn't name any traditional Czech dishes.



For those whose travels consist of competitively counting countries and covering as much ground as possible in as little time as possible, I'd probably spent too long in each place – I stayed for around 5 nights in each, which is way longer than most backpackers in party cities tend to do.

For me, however, it just wasn't scratching that itch that my previous travels had. After spending almost a year living on a tiny island in Cambodia and getting to know the people and culture intimately, spending a couple of nights somewhere just didn't fulfil me in the same way.

I guess I was just meant to travel slowly.



Benefits of Slow Travel


What is slow tourism?


Slow tourism, or slow travel, is an approach to travel that emphasises the connections we make over the things that we see. It is the notion that our fast-paced lives and daily routines have made us stop appreciating the small things and the simple act of being in the moment rather than always planning 10 steps ahead.

It is the idea that travel should be a break from the hustle and bustle of daily life and all the stress that comes with it, of setting alarms and rushing breakfasts, ploughing through to-do lists and not allowing yourself any time to relax.

Slow tourism is all about connecting to local people, cultures, food and music, returning home from a trip educated and rested rather than burnt out and needing another holiday! It is a relaxed way of travel, a way that allows the traveller to sink into a destination and begin to unravel its mysteries, close their eyes and allow themselves to just be.

After all, why swap a schedule for a schedule?



Slow travel is a response to the Slow Food movement, which begun in Piedmont, Italy, in 1986 as a protest to a McDonald's restaurant opening in Rome.

Carlo Petrini, the man that established the Slow Food movement, wanted people to purchase quality organic food at a fair price rather than succumbing to fast-food. The Slow Food movement is designed to provide a benefit not only to the consumer, but to the producer as well, with local farmers and small business owners not being forced out of business by global chain establishments.

This is another thing that slow tourism has in common with the Slow Food movement – slow travel is not only beneficial for the traveller, but for the places that they travel to. When you travel slowly, you travel in a way that is far more sustainable for local communities and the environment than fast travel.

Overtourism has had a devastating impact on major tourist destinations, and the ability to travel slowly is part of the antidote to that.



Benefits of slow travel


While the idea of visiting many places on one trip may sound alluring, spending just a day or two in a given country isn't necessarily the best way to experience that country.

Take Albania for example – many tourists visit the gritty capital of Tirana for a couple of days before leaving to the next Balkan country, never getting to experience everything else that Albania has to offer.

They never get to see the stunning UNESO cities of Berat and Gjirokaster, the stunning mountains or the white sand coastline that stretches for almost 300 miles. Their entire Albania experience is restricted to one, rather lacklustre, capital city.

People who travel slowly travel in a way that is often far more rewarding.



1. Ultimate freedom


When you travel slowly, you are free to do whatever you want to do, whenever you want to do it. At its core, travelling is all about freedom but when we confine ourselves to strict schedules, we lose that sense of freedom and end up rushing from pillar to post and feeling like our time is not our own.

Consider the following: you were planning on visiting some old Roman ruins but a group of people you've met in the hostel are going to the beach instead. You really want to check out the beach and hang out with your new friends, but you also don't want to miss the Roman ruins, and you only have one day in the city that you're in, with your transport and accomodation for the following day all booked and paid for.

Unless you want to waste money, you're going to have to make a sacrifice and end up missing out on something you really wanted to do.

With slow tourism, you would have the freedom to extend your time in your destination for a day or two and therefore not miss out on the fun!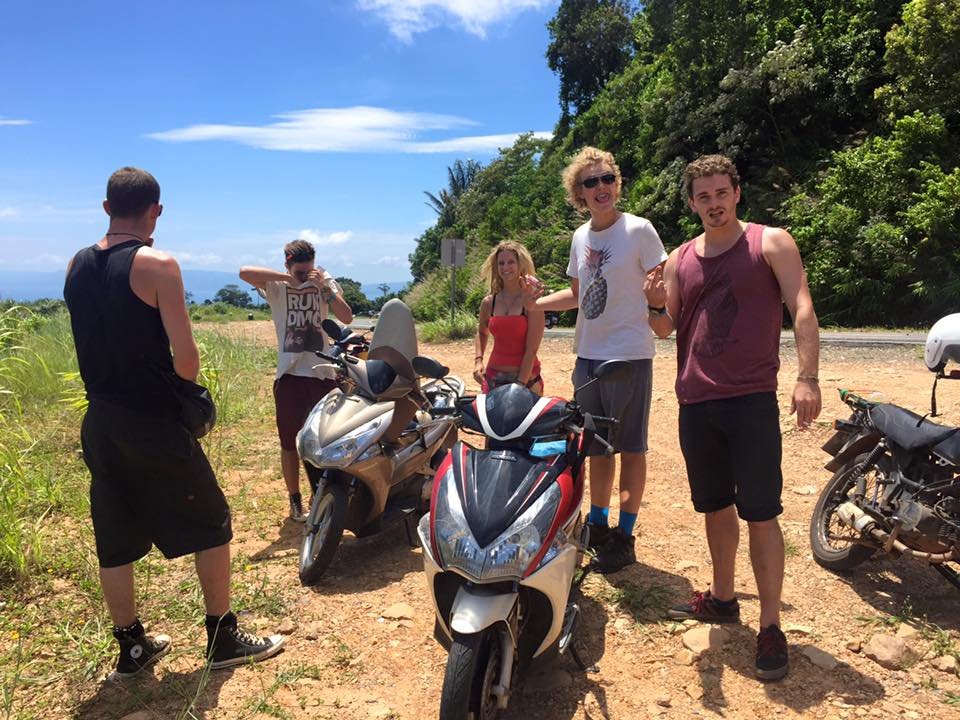 2. Slow travel is good for the environment


Let's address the elephant in the room: global warming is no joke and in this day and age, there's no excuse to be taking a million different flights on a 3 week trip.

When you travel slowly, your carbon footprint is reduced massively, taking the strain off the environment and allowing you to travel with a lighter conscience.



3. Slow tourism supports local businesses


With slow tourism, you are more likely to spend your money in small local businesses rather than only going to the main tourist traps and large chains. Whether it's buying your coffee from the same tiny cafe every day, finding a quaint family-owned restaurant or doing a quick grocery shop in the nearby supermarket, your money will be directly helping the local economy.

Many people who visit popular cities on a day trip will arrive with a packed lunch, on a pre-paid tour with a large corporation, and not spend a dime in the place they're visiting.



4. Avoid overcrowding


One of the main problems with fast tourism is that people want to pack everything into a single day. They rush around a place, desperately trying to see all of the same attractions as everybody else, and end up contributing to horrific crowds that the locals hate.

If you stay in a place for longer, you are able to skirt around this by waking up early to see things before the crowds come, spreading out your sightseeing over a few days or even weeks.

When I stayed in Kotor, Montenegro, my favourite time of day was around 5pm, when the sun was still high in the sky and all of the visitors from cruise ships left town. Myself and the other tourists who were actually staying in Kotor had the place to ourselves, and there really weren't many of us!



5. You save money


When you travel slowly you end up saving a tonne of money.

Not only do you spend way less money on transport between destinations and have the time to figure out the best restaurants and bars that aren't tourist traps, but you may even end up getting discounted accommodation as many rentals offer a percentage off for people staying for a week or more!



7. You don't spend your entire trip in transit


I am constantly seeing people try and cram 3 or 4 countries into a 2 week period and that is crazy to me. What people planning these trips don't realise is that if you only spend 2 days in a given city, every third day will likely be spent on a bus.

Now, I don't know about you but the idea of spending huge stretches of time on buses every few days when I could be outside exploring doesn't appeal to me one bit.



8. You can be spontaneous


When you travel slowly, you can say YES to things that you would not be able to if you were sticking to a strict schedule. A restaurant owner in Kosovo invites you on a road trip to Albania with his family? Go for it!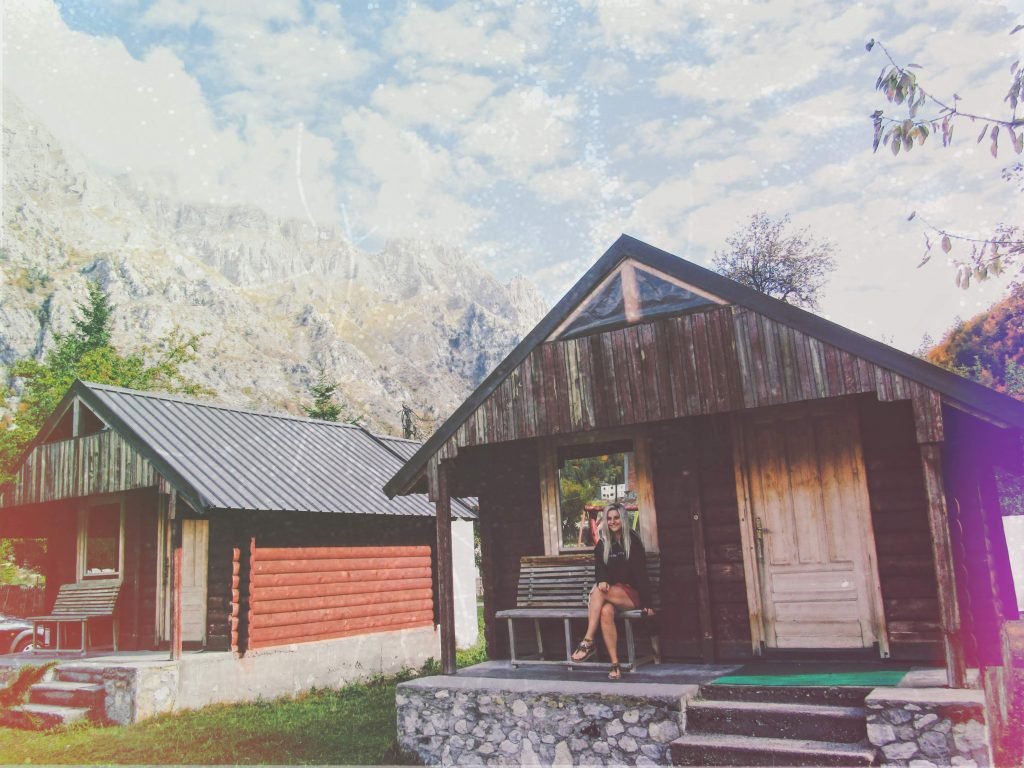 9. Connect with yourself


Slow tourism is all about letting go and unwinding, learning what exactly YOU like to do. Do you want to wake up and buy fresh produce at the local farmer's market, take a stroll around town and while away the afternoon sipping coffee at a local patisserie? With slow travel you can do that and not feel guilty that you aren't queuing up at the Colosseum or the Vatican, or whatever the main tourist hubs are.

You can use the time to think about who you are and what you really want out of life, connecting with the part of you that often gets smothered by routines and obligations. You can let go of stress and truly have the break you need, returning home fresh and rejuvenated rather than burnt out!



But why is fast travel so bad?


Unlike slow tourism, fast travel poses all kinds of problems, both for the destination and for the traveller.

Destinations often crumble under the weight of too many tourists, with locals being forced out of their homes due to increased rental prices, congested streets preventing people from getting to work and school on time and pollution wreaking havoc on the environment.

Unlike slow tourism, fast travel almost always harms communities while providing little benefit in return. While somebody who stays in a place for two weeks will usually end up spending their money at local restaurants and grocery stores, day trippers tend to pour their money into expensive tourist traps that doesn't usually end up trickling down to the local economy in any meaningful way.

Fast travel even contributes to serious human rights issues such as human trafficking. This can take the form of 'street kids' that are forced to beg tourists for money, or even sexual slavery (I'm afraid to say that planning a naughty weekend in Amsterdam is directly contributing to the demand for trafficked women from poorer countries).

On a lighter note, fast travel often fails to provide a real experience for the traveller, resulting in them ticking attractions and places off a list rather than truly getting to know the place that they are visiting.

People who are prone to fast travel often complain of suffering from travel burnout, of not being able to distinguish one place from another in their memories and being sick of seeing yet another European church.

Fast travellers spend large portions of their time on the road literally on the road. They will spend a full day travelling, the next day frantically rushing around the city seeing as much as humanly possible, and then repeat the same sequence again until they've 'done' Europe or 'done' the Balkans.

I met one guy who was on a mission to be the youngest person to visit every single country. When I met him, he was in Moldova, where he was going to be for 2 hours before moving onto his next country.

Yep. You read that right. Two hours.

Did this guy get to experience anything of value in Moldova? Did he get to speak to anyone local or learn about the traditional cuisine or even work out what religion or language surrounded him?

Maybe, but probably not.

Slow tourism, on the other hand, is about reducing quantity in order to improve the quality of your travels.



How to embrace slow tourism


Volunteer


Volunteering is a great way of making your travels last for longer and really getting to know one place. I've spent a lot of time working in hostels around the world, as well as travelling around Poland and the Czech Republic teaching English.

My time volunteering has not only allowed me to form relationships with local people and learn about how they live, but because I've received free food and accommodation in exchange for my time, I've been able to stay in one place for longer than if I was paying to stay there.



Work remotely


Working remotely has been a growing trend for a while now. 'Digital nomads' can exist in many forms of work, from software development to freelance writing, graphic design, transcribing services and more.

Many huge companies are beginning to allow their staff to work remotely and co-working spaces are popping up like crazy, so if you fancy staying in Bali or Chiang Mai for a month then remote work is the way to do it!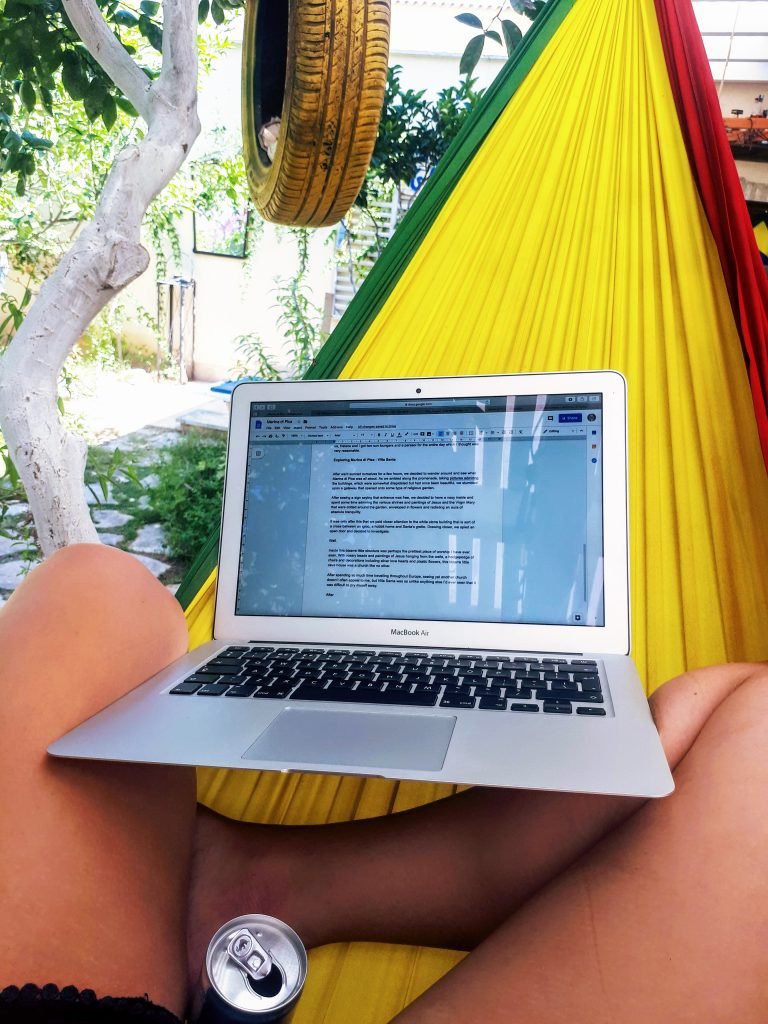 Don't get bogged down with an itinerary


Write down a few absolute 'must see' attractions that you don't want to miss out on, and leave it there. Allow yourself time to sleep in in the mornings, get lost down alleyways and read a book in a cafe. You'll still get to experience the destination without feeling the stress that a jam-packed itinerary can bring.

This also applies to longer clips with multiple destinations – I usually book accommodation for my first two nights of my trip and then wing it. Booking hostels for the entire trip will only end up limiting you as you'll inevitably want to change your plans.



Put the camera down


By all means, take pictures. I love taking pictures when I travel, and looking back over my travel photos is one of my favourite pastimes. However, there are far too many people that wander around staring into the viewfinder of a camera rather than actually seeing the place for themselves!

Once you've taken a few snaps, try and put your camera away and take in the sights in a deeper way.



Avoid tourist traps


Tourist traps do two things: they take your money and they don't give you an authentic experience of the place you're visiting.

Now, I'm not going to sit here and say that you should never succumb to a tourist trap. I obviously visited 'Dracula's House' when I was in Sighisoara, Romania, because it's not every day you get to visit the place where Vlad himself was born.

However, I try and visit tourist traps sparingly. While some things are popular for a reason, most just exist to take your money.

You can avoid tourist traps by:
Never going to a bar or restaurant close to a city's main attractions – discover something a little more hidden away
Ask locals what they recommend doing in their city
Research beforehand if a major tourist attraction is worth the hype


Know that anyone can slow travel


You don't have to be a backpacker or digital nomad to be a pioneer of slow tourism.

Your entire trip can be 4 days long and you can still experience the slow travel, simply by taking the pressure off yourself to see and do everything and just relax and enjoy the time you have.

Slow travel is a mindset.

If you have a 2 week window and you want to visit the Balkans, use that time to explore just one or two countries rather than packing 5 or 6 into such a short space of time. It may be tempting if you are travelling a long way and only get 2 weeks of annual leave, but visiting fewer countries doesn't mean that you see less.

It means that you see more.

Rather than only seeing the busy capital cities of each country, you can see the beaches, the mountains and the small villages. You can sample more of the cuisine, meet more locals and learn about the country's politics and history.

Your visit will be far more meaningful than a whirlwind tour of an entire region of Europe, trust me.



Benefits of Slow Travel | Final Thoughts


So that pretty much sums up why I believe slow tourism is the future of travel. When you travel slowly, not only do you experience the benefits yourself, but you also provide immense benefits to the destination, the locals and the environment.

Although it isn't possible for every trip to be slow – like anyone else, I only go on short breaks sometimes – but whenever possible I try to spend longer in a place and delve below the surface to get a real feel of where I am.

What do you think? Do you agree with me or are you committed to fast travel? Let me know your thoughts in the comments section below!

xoxo

If you liked this article and would like to support my work, please click the button above to donate a couple of bucks and buy me a coffee. The ad revenue that I receive on this website is minimal, so support from my readers enables me to keep creating content that you (hopefully!) love to read.

Disclaimer: Travelling Jezebel contains affiliate links. If you make a purchase on a recommended site, I may make a small commission at no extra cost to you.