When people find out how long I have been travelling, they almost always want to know how. How it is possible to travel around Europe almost constantly, seemingly without limits.

The answer for me is, in part, due to my time spent teaching English abroad with a company named Angloville.

Now when I say 'teaching,' I do not mean that I am a professional ESL teacher.

I have never taught grammar, prepared lesson plans or stood up in front of a classroom of students. What I have done is help people (Polish, Slovak and Czech adults in my case) improve their English skills through conversation, in an informal environment on a voluntary basis.

I absolutely love sharing my experiences if I think that they can help someone, and although there are already lots of Angloville reviews online, the vast majority of them are either on the Angloville website itself (which of course is only going to publish positive reviews), or written by people who have only ever participated in one Angloville programme, and as a result are basing their impressions of Angloville as a whole on that one experience.

Now, while bad experiences should never be totally discounted, reading a blog post about someone's bad experience at Angloville and deciding that the company is not worth your time is, in my opinion, a huge mistake.

Angloville welcomes over 8000 participants a year, and it is never wise to trust the opinion of somebody who participated in one programme, in one location, with two coordinators.



Why am I different?


I have taken part in excess of 16 Angloville programmes, ranging from 5 to 8 days long each. I have visited 8 venues in 2 countries, and returned to several of those venues multiple times. Not only that, but I have personally worked with 11 Angloville coordinators, and ended up becoming friends with many more.

This means that I have a lot of experience volunteering with Angloville, meaning that I can tell you about the realities of volunteering with them. I am not affiliated with Angloville in any way (I have never been a paid staff member and I haven't participated in a programme since 2018), and so my opinions are completely my own.

This post will not just be an Angloville review, but it will be a thorough breakdown of my time spent volunteering with Angloville in various venues, as well as a place where you can find answers to all of the burning questions you may have, such as, is Angloville safe? Is Angloville legit? What do I need in order to be eligible to volunteer with Angloville?



Angloville: An Honest Review From a Long Term Volunteer


What is Angloville?


Angloville is a company that provides people with the opportunity to become fully immersed in the English language for anywhere between 2 – 9 days.

Each programme takes place in a (minimum) 3-star hotel in the countryside, and Angloville offers programmes to kids (age 7 – 11), juniors (age 12 – 19) and adults.

Angloville is not a school.

There are no classrooms, textbooks or discussions about grammar. Teaching at Angloville is done by way of conversation.

This is mostly on a one-to-one basis, but can sometimes take the form of group discussions and games.

During the day, lessons, or 'conversation sessions' take place, with meals being eaten together and a break after lunch.

After dinner there is usually an hour of 'entertainment,' followed by free time in which you may go to your room or continue socialising.

In the adult programmes (I have only participated in adult programmes), there is often a lot of drinking together in the evenings!

Although Angloville is a volunteer programme, the schedule is very strict, and the days are long.

While the programmes are very rewarding, they are extremely tiring, and in terms of the work you put in, you don't get as much back as you should (in my opinion, and more on that later).

If you go into an Angloville programme expecting a free holiday then you will be in for a real shock – volunteering with Angloville is hard.

You will be working 12 hour days, and despite the fact that you are 'only' having conversations, this can be incredibly draining, especially if the participant's level of English is very low (which does happen).

What's more, many of the participants are of the belief that you are not working on a voluntary basis, and because they are paying a lot of money (€1000 – €1500), they expect a professional service.

Angloville does not explicitly tell the participants that the teachers are paid staff, but they don't always tell them that they are volunteers either. I am sure that it is in the small-print somewhere, but it was definitely something that irked me during my time with Angloville.



Is Angloville Safe?


In a nutshell, yes, Angloville is safe.

Every programme has two coordinators (one a native English speaker and one from the country in which you are volunteering), and their job is to look after you and make sure that you are okay.

For the entirety of the time that you are with Angloville, you will be in a hotel (and generally you will be the only guests there) which you are transported to and from.

With that said, if you're planning a trip, then I strongly recommend buying travel insurance. I NEVER travel without insurance, and I've seen too many others get landed with huge medical bills as a result of not having had insurance, that it's something I'll never neglect to buy. My recommendation for great travel insurance is World Nomads.

I have not seen much inappropriate behaviour on Angloville programmes, and when I have, it has been dealt with swiftly (I once experienced a Polish student hitting on all of the female volunteers and asking to have conversation sessions in his bedroom – he was asked to leave the programme).

The coordinators are also there to listen if you do not wish to be partnered with a specific person, or if you have any other issues.



Is Angloville Legit?


Yes, absolutely.

Angloville are a huge company with programmes in 7 European countries. They have been featured in huge media outlets including: Lonely Planet, Forbes, Fashion Magazine, Travel Magazine and Glasgow Guardian.

While some may contend that Angloville are exploiting their volunteers (most volunteer programmes do not expect 12 hour days, and Angloville is not a charity but a for-profit business), whether you believe that is really down to personal opinion.

I do think that it is a little morally dubious, but I obviously enjoyed my time with Angloville enough to participate in over 16 programmes, so I clearly didn't feel too strongly about it.

If you are worried about whether or not Angloville is a legitimate company that you can trust, don't be. Angloville are not scam artists and you should feel safe volunteering for them.



Who Can Volunteer with Angloville?


You do not need to be a teacher to volunteer with Angloville, nor do you need any ESL qualifications such as TEFL, CELTA or TESOL.

You DO need to be over the age of 18, a native English speaker, have completed high school and have a clean police record.

You also need to be in good physical and mental health and be personable.

Sometimes you will do a video or phone interview so that the recruiter can establish whether or not you are suitable for the programme. I personally never had to do this.



Angloville Hidden Costs


Although Angloville is a volunteer programme, there are definitely costs involved, and doing multiple programmes can get quite expensive.

I am not saying in any way that Angloville does not cover everything that they should.

They absolutely do.

They are also very upfront on their website about all the costs that the volunteer is expected to cover.

That said, I know that many backpackers can be – how to put this? – terrible with money, and so it is best to take the time to budget properly for your Angloville programme.


Angloville – What IS Included?


The day before the programme, you and your fellow volunteers will receive a free walking tour in whichever city your Angloville programme departs from.

This could be anywhere from Krakow to Prague, Budapest and Bucharest. Following the tour, you will receive lunch at a local restaurant. This usually includes a starter and main course.

Your transport to and from the venue is also included.

While volunteering, your accommodation is covered.

You will share a room in the hotel with one other volunteer (boys share with boys and girls with girls, unless you come as part of a couple in which case you will be placed together).

The hotels are always a minimum of 3 stars and many have on-site facilities such as table football, billiards, swimming pools and saunas which are free to use.

All meals are included.

Angloville meals are typically a buffet breakfast, three-course lunch, and dinner. Angloville do account for dietary requirements, but not all hotels are great when it comes to this – for example, I have seen vegans be served plates of fries and lettuce as their main meal.

Also included are non-alcoholic drinks, both with meals and throughout the day. Coffee machines are available to use all day, and there is always a large range of herbal teas available.



Angloville – What ISN'T Included?


When you sign up to volunteer with Angloville, you pay a refundable deposit of 69 EUR.

On completion of the programme, you receive 59 EUR back (10 EUR goes towards administration fees).

This deposit was not involved when I participated in Angloville programmes, but due to people cancelling last minute, they decided to implement it. I am not sure why Angloville now charge 10 EUR for admin fees.

Your transport to the city where everybody meets to go to the Angloville venue is not included. Thus, if you are doing a programme that departs from Krakow, you must make your own way to Krakow. My go-to bus travel in Europe is always FlixBus. Flixbus is the most extensive bus network worldwide and all Flix buses have Wi-Fi, extra legroom, charging ports and the ability to modify your booking just 15 minutes before departure! Click here to book your Flixbus.

Accommodation the night before the programme begins is not included.

As the Angloville bus leaves in the morning, staying in the city the night before is often necessary, but you must pay any costs associated with that.

If you choose to drink alcohol at the venue, you must pay for it yourself.

If you are staying at a spa hotel that offers services such as massage, manicures etc. you must pay for that yourself.

If you wish to buy snacks such as crisps or soda from the hotel, you must pay for it yourself.

Health insurance is mandatory and not included.



Anglo-TEFL


One great thing about Angloville is that they offer something called the Anglo-TEFL Scholarship.

Anybody who participates in at least 3 programmes is entitled to claim this partially-funded Angloville course, which includes a TEFL certification.

The course is 120 hours and is 100% online, provided by Premier TEFL. It consists of information books, with mini exams at the end of each module, and then a larger exam at the end.

When I completed the Anglo-TEFL course, there was a partly-returnable fee involved.

I received most of it back upon completing the course, paying 15 EUR in total for the TEFL certification. I am unsure of whether the costs have changed because I was unable to find exact costs on Angloville's website (you need to sign up and contact Angloville before the costs are made clear).

You may find that it says that you will receive a 'free' 200 EUR Angloville certificate. This is not true, and you will need to read the small print to find this out.



A Typical Day at Angloville


Days at Angloville are long and extremely tiring. While I had an absolute BLAST working at Angloville, I was definitely not prepared for just how much work was involved.

Here is what a typical day at Angloville looks like:

9 – 10 AM – Breakfast

10 – 10:50 AM – Mentor Meeting – On each programme, every volunteer is a 'mentor' and they will be assigned a 'mentee.' This is one participant who the volunteer must help to prepare a 5 minute presentation, which will be performed at the end of the week in front of everyone. This can be on any topic, and the job of the mentor is to help their mentee put together their presentation and gain the confidence to perform it.

11 – 11:50 AM – One-on-One – One-on-ones are 50 minute conversation sessions between a native English speaker and a participant. You will be given a sheet of paper with some possible conversation ideas, but for the most part, the participant won't want to use these and you are free to talk about anything.

12 – 12:50 PM – Practical/Role-Play – Practical sessions involve tasks such as using a simple map to give somebody directions, and role-play tasks involve each person assuming an identity and acting out a scene. This could include checking in to a hotel, attending a job interview etc.

13:00 – 13:50 PM – Group Activity – Everybody gets into groups of 6-8 and is given a task. An example of this is designing your own planet with its own government, laws etc. At the end of the session, the participants must stand up and present your creation to the room.

14:00 – 15:00 PM – Lunch

15:00 – 16:30 PM – Free Time – Use this time wisely. You will probably be very tired, and while it can be tempting to hang out with friends, you may want to go and take a nap or enjoy a long walk alone.

16:30 – 17:20 PM – One-on-One

17:30 – 18:20 PM – One-on-One

18:30 – 19:20 PM – One-on-One

19:30 – 20:30 PM – Dinner

20:30 – 21:30 PM – Entertainment Hour – Whether or not entertainment hour is mandatory really depends on your coordinator. Some coordinators are very relaxed and don't mind how many people attend, while others like everyone to be there. Entertainment hour just involves playing a game as a group. My favourite entertainment hour was a pub quiz! Individual volunteers are allowed to host the entertainment hours themselves if they are wanting to gain extra teaching experience.



16 Angloville Programmes – My Experiences


My first Angloville programme took place in the Czech Republic.

After a walking tour of Prague (and a few hours drinking mulled wine in the pub with some of my fellow volunteers!), I woke up early the next day and joined the Angloville team, checking into the beautiful EA Zamecky Hotel, Hrubá Skála, which is AN ACTUAL CASTLE.

From the moment I stepped foot inside, I knew that it was going to be an incredible week.

I was sharing a room with Steph, an American girl of around my own age. Our room had two comfortable beds, a fully stocked mini-bar, fluffy white bathrobes, and even chocolates on the pillows!

Not only was our room beautiful, but the sweeping views of Hrubá Skála from the windows were breathtaking, and I could hardly believe that this would be my home for the next week for absolutely no cost!



First on the agenda was a traditional Czech lunch, served in the hotel restaurant. After steaming bowls of hot soup, we were served Vepřo knedlo zelo, or roast pork with sauerkraut and dumplings.

Following that was coffee and cake, before we had an ice-breaker session, where the native speakers got a chance to properly converse with the Czech and Slovak participants for the first time.

Sitting between a fashion designer and a doctor who specialises in Chinese medicine, I felt humbled and eager to learn more about the people that I'd be spending the next week with. There was even a movie producer in attendance, for heaven's sake!



My first one-to-one session was with a Czech girl named Gabriela, who would later become my mentee.

With only a little guidance from me, Gabriela went on to prepare a fascinating presentation about 3D-printing, and it was incredible to see her standing in front of 40 people talking about prosthetic limbs, jet engines and the future of this cutting-edge technology with confidence in a language that wasn't her own.

However, it wasn't only Gabriela that left me speechless at Angloville.

Over the course of 6 days, I got a chance to speak with some of the most interesting and inspirational people that I have ever had the chance of meeting. Take Zuzana, who set up her own organisation to help the homeless, Edita, who made the brave decision to travel to Syria earlier this year to visit her family, and Petr, a farmer who won the European Yoga Championships.

For me, getting to know people like this is the real draw of programmes like Angloville.

I can't imagine any other situation where I would be conversing with opera singers, movie producers and CEOs all at one time, and as I went on to participate in more and more Angloville programmes, my love for the people involved only grew.

Over the course of several months, I met with famous actresses, brain surgeons, scientists, plastic surgeons, footballers and more. I would be talking to special-needs teacher one minute, and a politician the next. Angloville really is a one of a kind experience!

Almost every night, a group of both volunteers and participants would congregate in the hotel bar, drinking and talking until the early hours.

As I took part in more and more Angloville programmes, I came to find that this was the norm, and I certainly was not complaining!



Every day, every hour, the gap between the Czech/Slovak participants and the native English speakers would narrow as we shared stories over coffee and enjoyed long walks in the forest.

The participants not only improved their English skills but their confidence also, and after the presentations were finished on Thursday afternoon, we proceeded to have a beautiful night full of dancing, Champagne, and the cheesiest music I've listened to all year.

This week was the first of many Angloville experiences, and I honestly, hand on heart, cannot say that I have ever had a bad one. Not only have I made friends for life on these programmes (a group of Polish participants actually took me and 2 other volunteers on a sailing trip to Mazury!), but I have discovered places that I never knew existed prior to volunteering with Angloville.

Because all of the hotels are in the middle of nowhere, they often have beautiful surroundings which make for lovely afternoon walks – one afternoon we actually took a trip to Zakopane to drink mulled wine and eat Oscypek, a traditional Polish smoked cheese!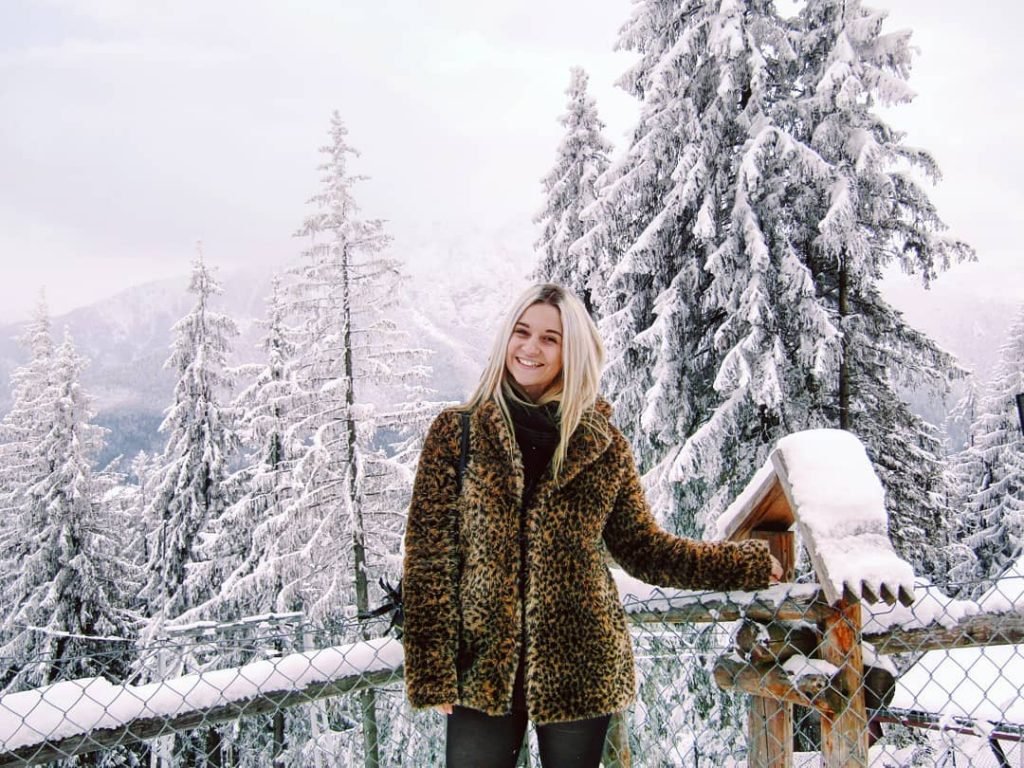 Another bonus of volunteering with Angloville is getting to stay at lovely hotels for free! As a backpacker, I almost always stay at hostels, and so having a beautiful hotel to roam around and enjoy is definitely a treat!

I also love making use of the on-site facilities – whether that be the sauna, the swimming pool, or maybe just the table football after a few beers!



However, for me, the best bit about Angloville by a landslide is how rewarding the experience is.

At Angloville, you are genuinely helping people, not only to increase their vocabulary, but their confidence. Angloville can lead to people getting promotions at work, being able to communicate with people when they travel abroad, and having a real sense of accomplishment.

I am not ashamed to admit that I have cried more than once while volunteering with Angloville due to the sheer emotion that I've felt seeing the transformations that the participants make.

The men and women that I got to know over the months that I spent with Angloville have, on a surface level, nothing in common with us, the backpackers lured in by the promise of a free hotel and some stability for a week.

However, for that one week, everybody is united by the desire to speak English.

At Angloville, the millionaire CEO is no better than the 20-something bartender.

Cultural and social divides are smashed as everybody comes together and enjoys their time in this strange and magical little place that seems so far away from reality.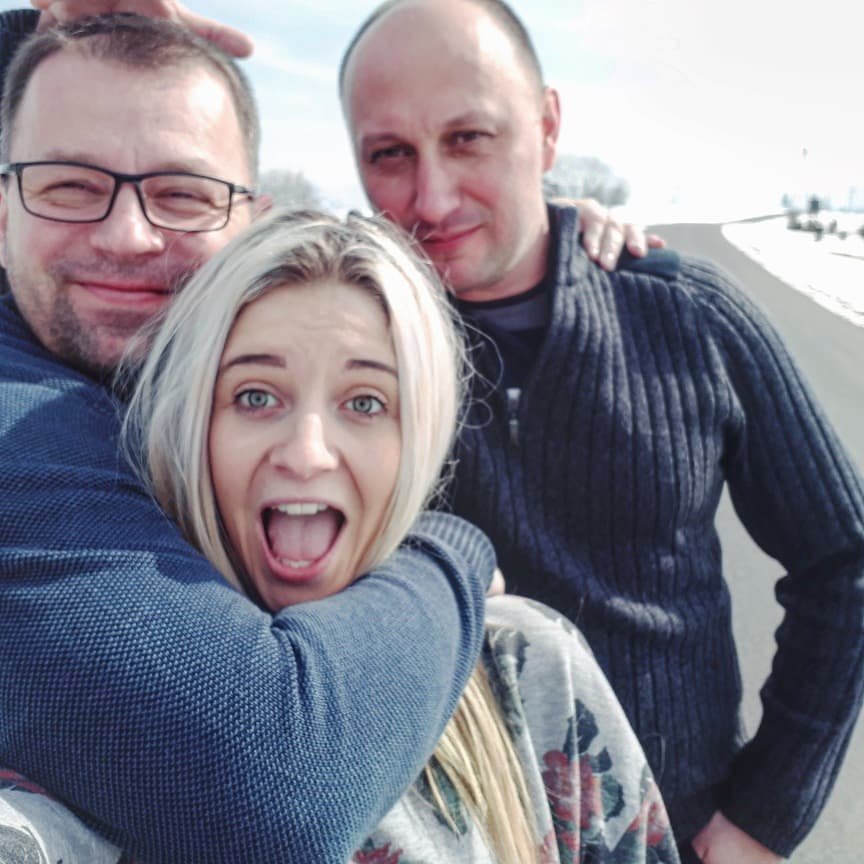 So, would I recommend Angloville?


I will not sit here and tell you that Angloville is perfect.

Like any company, Angloville is not without flaws.

Of course there were hiccoughs on occasion – sometimes due to a lack of organisation or one of the volunteers not turning up last minute, meaning more work for everybody. I also took part in a 'family' programme once that was absolute chaos.

However, as long as you are not scared of a little hard work, I would recommend Angloville in a heartbeat. The vast majority of my time volunteering with Angloville went without a hitch, and the coordinators that I worked with were all exceptional.

Do I think that, on the whole, Angloville could give the participants a little more in exchange for their time? Yes, or they could at least incorporate more breaks to ensure that people are not as burnt out.

However, I, and almost everyone I met while volunteering with Angloville absolutely loved their time there, and wouldn't change it for the world.

I got to gain valuable teaching experience and make some fantastic friends, all while staying in beautiful countryside hotels and sampling the best traditional cuisine.

If you are travelling around Europe and want something a bit different from the typical backpacker scene, I highly recommend looking into Angloville as an option.

With programmes running in Poland, Czech Republic, Hungary, Romania, the UK, Ireland and Malta, you can cover a lot of ground, and Angloville show no signs of slowing down.

While there are a lot of volunteer programmes around that are deeply troubling in the sense that they often exploit more than they help, Angloville are a solid company and your work is guaranteed to directly benefit those you meet.

In short? YES. GO FOR IT.



And now I want to know what you think! Have you ever volunteered with Angloville? How were your experiences? Perhaps you've worked on similar programmes with different companies – which ones? Share your experiences with me in the comments below!

Disclaimer – I volunteered with Angloville throughout 2018. As far as I am aware, all of the information and prices here are correct, however, there may have been some changes within the company that I may not be up to date with. Please let me know if anything here is not accurate and I will change it!


If you liked this article and would like to support my work, please click the button above to donate a couple of bucks and buy me a coffee. The ad revenue that I receive on this website is minimal, so support from my readers enables me to keep creating content that you (hopefully!) love to read.

Disclaimer: Travelling Jezebel uses affiliate links. If you make a purchase on a recommended site, I may make a small commission at no extra cost to you.