Not many people would consider visiting Bulgaria's largest ski resort, Bansko, in summer.

Why would they, right? It's a ski resort, made for snow, slopes and après ski.

Few people are aware however, that actually, Bansko is a great year-round destination, and that Bansko in summer is simply magical.

I visited Bansko, Bulgaria, for 2 weeks this summer for the annual Bansko Nomad Fest, and as soon as I arrived, I knew that I was going to fall in love with this quaint little mountain town.

If you're considering visiting Bansko in summer but aren't sure what to expect, don't worry – I've got you covered.



Bansko in Summer – The Ultimate Guide to Bulgaria's Mountain Paradise


Why visit Bansko in summer?


Nestled at the foot of the Pirin Mountains at around 900 metres above sea level, Bansko is a small town of just 10,000 inhabitants that also happens to be Bulgaria's largest ski resort.

Perfect for both outdoor adventure types and lovers of slow living, Bansko's laid back atmosphere has slowly began to draw in international visitors, mostly remote workers who stay for a month or more, making it super easy to meet people and get involved with the community, both local and international.

But what is there to do in Bansko in the summer?

Well, with ample hiking and mountain biking opportunities, Bansko certainly has a lot to offer in terms of activities, but it's also home to hearty local food, hot springs, a fascinating history and breathtaking mountain scenery, making it the perfect escape from the hustle and bustle of city life.

Here are some of the best things to do in Bansko in summer.



Things to do in Bansko in summer

Hot springs Bansko


Bansko is famous for its hot springs, which are said to have therapeutic value.

The water contains various minerals such as sulphate, sodium, fluorine and silicon compounds and can apparently treat a whole host of ailments, including gout, tonsillitis, skin wounds, laryngitis, stomach ulcers, cystitis, kidney stone disease and much more.

I'm not sure if bathing in Bansko hot springs had any effect on my health, but I did find the water to be extremely beneficial for my hair and skin.

The two hot springs that I visited were just outside of Bansko.

The first was 5km away in the village of Banya, and it was a spa hotel named Villa Victoria. Villa Victoria has a large outdoor mineral pool (32-34 degrees C), outdoor hot tub (56 degrees) and onsite restaurant serving up delicious local food (I had the lamb chops and they were unreal!).

The second was Alpha Spa & Pool Dobrinishte, home to the largest pool resort complex in the region of Bansko and Dobrinishte. Outside, there are 3 pools, varying in size and temperature, and a couple of bars to aid your relaxation even more!



Wander the Old Town


Tthe cobbled streets of Bansko's Old Town are home to 18-19th century fortified houses in the Revival style, leafy gardens, friendly kittens and an abundance of traditional shops and taverns.

Meander up Pirin Street, the main street in Bansko Old Town that slopes gently up towards the gondola, and take in the spectacular mountain views. You can also catch an impressive sunset from Pirin Street and watch the mountains turn pink.

Parallel to Pirin Street and just outside of the Old Town is Gotse Delchev, a lovely quiet street with a river running down the middle where you can park yourself on a bench, breathe in the fresh air and listen to the running water. This is also a more scenic route to the gondola.



Eat Bulgarian food


From rich venison stews to the freshest salads imaginable, the restaurants in Bansko are so good.

Traditional Bansko sausage, barbecued ribs, baked beans, breaded zucchini, meatballs, risotto, broccoli and cheese bakes and more classic Bulgarian dishes await you in Bansko, and all for a fraction of the price you'd pay anywhere else.

The salads in particular are phenomenal – make sure to try the traditional Shopska salad with fresh tomatoes, cucumber, onion and green peppers, topped wish lashings of local white cheese.

You can find Shopska salad on many Balkan menus, but Bulgaria is where the dish originated.



Visit some house museums

In Bansko Old Town you will find many buildings of note that have been turned into ethnographic museums, or 'house museums' as they are known in Bansko.

The most popular house museums in Bansko are:



Neofit Rilski House Museum


This 18th century home of Neofit Rilski has been turned into an ethnographic museum to show what life looked like back when Rilski was growing up.

The museum also tells the story of Neofit Rilski, who dedicated his life to setting up schools with a secular education, writing textbooks and teaching in the Bulgarian language, which had never been done before. Rilski was also an important figure in the Bulgarian Renaissance.

There are 2 floors with several rooms containing traditional Ottoman features, as well as a former barn which has been turned into a permanent exposition with the heritage of Neofit Rilski.

The Neofit Rilski house is open from 9:00am – 12:00pm and 1:00pm – 5:00pm every day except Tuesday. Entrance is 3 BGN.



Nikola Vaptsarov House Museum


Nikola Vaptsarov is considered Bulgaria's most beloved poet even though he only wrote 1 book!

The house where he grew up has been restored to look like it would've done in his childhood, with his antifascist poems on display for visitors to read. You can also read about his life, see his personal notes and watch short videos about him.

The Nikola Vaptsarov House Museum is open from 8:30am – 1:00 pm and 2:00am – 6:00pm everyday. Entrance is 3 BGN.



Velyanova House


One of the prettiest buildings in Bansko is Velyanova House.

What makes the house so unique are the frescoes, painted ceilings and carved wooden ceilings made by the Velyan Ognev, a famous 19th century icon-painter and decorator.

Velyanova House is one of Bansko's 'fortress houses,' built to keep the property safe from robbers!

As well as heavy wooden gates and thick stone walls, you will find hiding-places and escape passes inside Velyanova House, designed to make it possible for all the family to access no matter where they were in the house if an attack took place.

Velyanova House is open from Tuesday – Saturday from 9:00am – 1:00pm and 2:00pm – 5:30pm. Entrance is 3 BGN, or free on the first Wednesday of every month.



Holy Trinity Church


You can't visit Bansko in summer and not stop to admire the Holy Trinity Church and its majestic bell tower, the top of which is home to a family of storks from spring onwards!

This church is the second biggest in the whole of Bulgaria and has a Baroque interior filled with murals, as well as a lovely walled garden.

When you enter the church, be sure to look up at the icons of a star, a half moon and a cross just above the door. These icons are supposed to symbolise that all religions are welcome, but the real reason for their existence was to prevent the Ottomans from destroying the church, which had not been built entirely legally.

The Holy Trinity Church is free to enter.



Mountain biking


Mountain bikers just love Bansko in the summer.

There are seven trails on Pirin Mountain alone to suit every level, all well-marked.

You can either rent your own bike from one of the many bike rental shops in town, or book a bike tour with a guide if you'd prefer.



Europe's longest water slide


You read that right – in the summer, Bansko is home to Europe's longest outdoor water slide.

Just take the gondola up to Bunderishka Polyana and try not to scream (no seriously, you'll choke on the water) as you whizz down this 400 metre slide in the mountains.

Prices change every season, but my recommendation is not to buy a single ride, but to buy a package, which combines a round-trip ticket on the gondola with one run on the water slide and five turns on the nearby tubing or bag-jump.

I'm not usually one for adrenaline-fuelled activities but I bit the bullet and did this, and in my opinion the Bansko water slide is by far one of the most fun things to do in Bansko in the summer.



Shop for cute souvenirs


All the way up Pirin Street and dotted around Bansko Old Town are delightful little shops full of souvenirs to take home with you.

From a vast array of beauty products containing the famous Bulgarian Rose to hand-painted pottery, carved wooden trinkets and homeware, the shopping in Bansko is super affordable and, if you ask me, impossible to say no to.



Go to Bansko Nomad Fest


I mentioned in the intro that I was in Bansko to attend Bansko Nomad Fest, and if you're a digital nomad, remote worker, or simply curious in the nomadic lifestyle, this 7-day event is a great opportunity to find out more, meet some cool new people and drink a lot of cheap beer!

You can read more about it in my post here.



Rila Monastery


One of the most popular things to do in Bulgaria (yes, the whole country), is to pay a visit to Rila Monastery.

Rila Monastery is full of colourful murals, elaborate chandeliers and an intricate iconostasis.

Although entrance to the complex itself is free, you will have to pay to enter the onsite museums, and you can also pay for a guided tour to learn as much as possible about Rila Monastery.

Rila Monastery is a 1.5 hour drive from Bansko. You can either rent a car and drive yourself, or opt for a half-day tour like this one to get you there and back stress-free.

The Rila Monastery complex and church are open to tourists from 7:00am – 19:30pm every day.



Go hiking


There is no shortage of Bansko hiking opportunities waiting for you in the Pirin Mountains!

A demanding but popular hike is to Vihren Peak, which is almost 3000 metres above sea level and the highest in Pirin!

If you fancy something a bit lighter, you can hike from Vihren Chalet (about half an hour from Bansko by car) to Lake Okoto, which is one of the enchanting Seven Rila Lakes.

This hike will only take around 30 minutes.



Indulge your sweet tooth


Bulgarians love anything sweet, and you will find cake shops dotted all along Pirin Street with colourful displays of pastries, Bulgarian Delight (which is basically just Turkish Delight) and other yummy-looking treats.

I ended up buying a box of Bulgarian Delight for my boyfriend's family which came in various flavours and was sprinkled with coconut flakes and topped with cashew nuts.

Let's just say I won't be rushing to buy any more of the stuff, but it was certainly interesting.



Lounge by a hotel pool


While the weather in Bansko doesn't climb to the high temperatures that you'll see along the coastline, summer in Bansko is still very hot, and you can definitely spend a few lazy afternoons sunbathing in one of the numerous hotel pools in town!

I visited the Leonardo Aqua Park and relaxed in their two pools with my own sunbed, parasol, bottled water and towel.

Pizza and cocktails are available to order from the restaurant, should you so wish.

Leonardo Aqua Park is open from June until the beginning of September. It is open everyday from 10am – 8pm. The cost is 20 BGN, or 10 BGN after 4pm.



Day trip to Plovdiv


I've written about Plovdiv before on this blog, and if I could hop on a plane there tomorrow, I would.

Plovdiv is a charming and bohemian city with a medieval old town, tonnes of Revivalist architecture and lots of quirky bars and coffee shops.

Plovdiv is around 2.5 hours from Bansko, so you could either visit as a day trip, or even spend the night there.



Take some street dogs for a walk


Bansko Street Dogs is an organisation that aims to rehome street dogs and prevent more dogs from being born into a life on the streets.

They neuter and take in stray dogs, provide all other medical care, and arrange foster homes where they can live until they find their forever home.

There are many ways that you can get involved with Bansko Street Dogs, but the most simple way is simply by asking them if you can walk one of the dogs!

I walked a gorgeous boy named Spark a couple of times while I was in Bansko, and I think I definitely got more out of the walk than he did!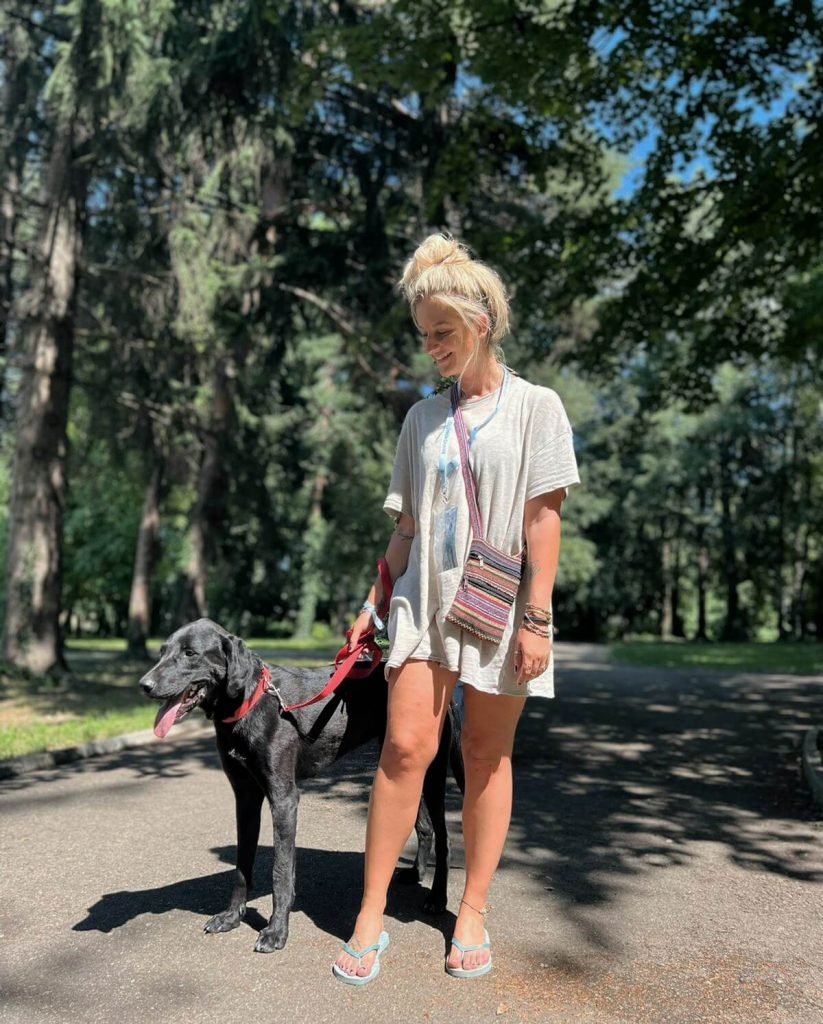 Find abandoned buildings


You don't have to go far in Bansko to stumble upon some really cool abandoned buildings.

If urban exploration is your thing then cross the river and go exploring…just maybe not at midnight like my friends and I did.



Ride the gondola


Another lovely thing to do in Bansko in the summer is to ride the gondola up to Bunderishka Polyana, where you will find a bar/restaurant with wonderful mountain views, the start to numerous hiking trails and other activities including mini-golf, a shooting range, and of course, the 400m water slide.

The journey takes about 30 minutes each way, and the views are simply stunning.



ATV tour

Adventure junkies who happen to be visiting Bansko in summer may also want to get off-road and do an ATV tour.

The largest Bansko ATV company is called Bansko ATV and you can choose from a variety of packages, with prices starting at 120 BGN for a 60 minute ride.



Go horse riding


Ever dreamed of riding a horse in the mountains?

Well now you can!

There are several horse riding stables near Bansko, where you can either take lessons or go for an accompanied ride.

This horse riding experience in Dobrinishte includes pick-up, drop-off and a 60 minute ride which can be customised depending on whether you are a beginner or experienced rider.



Go to the Sunday market


You will find market stalls dotted around Bansko Old Town every day, but on Sunday the streets are filled with stalls selling fresh fruit and vegetables, nuts, homemade wine, honey, fresh cheese, pickled vegetables, and of course, rakia.

Not only is the Bansko market a great cultural experience, but it's also handy to have some essentials in your accommodation for breakfasts and snacks!



Play with cats


I think you can tell a lot about a place by how friendly its cats are.

If they're in good health, friendly and affectionate, you can pretty much guarantee that they're being treated well by the locals, and people that treat animals well are good people as far as I'm concerned!

Bansko is home to tonnes of adorable street cats that will quite happily jump up onto your lap and let you tickle their bellies, and if you ask me, that's enough of a reason to pay Bansko a visit.



White water rafting or canyoning


Pirin National Park has two rivers where you can go white water rafting between March and November each year, so long as the weather permits.

If you're even more of a daredevil, you can go canyoning in Bansko.

This rafting experience down the Struma River passes 13 of the most attractive rapids and you'll get to spend around 90 minutes in the water!

If you don't want to book something in advance, there are several tour companies in Bansko where you can sign up for rafting and canyoning excursions (just make sure they include insurance).



Monument of Paisii Hilendarski


Right In the centre of Bansko, you'll find the Paisii Hilendarski monument.

Hilendarski played an important role in the Bulgarian National Revival movement which sought to maintain Bulgarian identity and heritage under Ottoman rule.



Belitsa Bear Sanctuary


I first learned about the terrible history of bears in the Balkans when I visited the bear sanctuary in Kosovo.

Up until very recently, it was common for restaurants to have bears in tiny cages as a way of attracting customers.

'Dancing bears' were an even crueller attraction.

Made to stand on red hot sheets of metal, the bears would move from one paw to the other to try and escape the pain, giving the illusion that they were dancing.

Music was played in the background so that the bears came to associate it with this excruciating pain, meaning that whenever they heard music they would still 'dance,' even when there were no hot metal sheets.

Thankfully, this practice is now illegal, but the bears cannot survive in the wild and so bear sanctuaries are popping up all over the Balkans to give the bears a new home and take care of them.

Belitsa Bear Sanctuary is a 45 minute drive from Bansko and is open in July and August between 10:00am – 12:00pm and 1:00pm – 6:00pm. Entrance is 10 BGN. You can find out more on their website.



Bansko Permanent Art Exhibition


Bansko Permanent Icon Exhibition was established in 1986 and is dedicated to the masters of Bansko Art School, which greatly contributed to icon painting in Bulgaria.

Housed in a former convent that dates back to 1749, the Bansko Permanent Icon Exhibition features 6 halls showcasing photocopies of frescoes, church plates, portraits of prominent Bansko people who played a role in the town's development, and more.

The exhibition is open from Monday to Friday between 9:00am – 12:00pm and 2:00pm – 5:00pm. It is closed on weekends. Entrance is 3 BGN.



Tours in Bansko


Although you can certainly wander around Bansko without paying for a tour, some of the activities on this list aren't possible without doing so.

I love classic guided tours because you get to know so much more about the history and culture of a place than if you explored on your own, and also discover some secret spots that most tourists don't know about.

The tours below are the most popular tours in and around Bansko.

I always recommend GetYourGuide because the booking process is seamless and you don't run the risk of being scammed by an unscrupulous travel agency (trust me, it happens!).

Here are my picks:



Getting to Bansko


The nearest airport to Bansko is Sofia (SOF), or you can fly to Thessaloniki (SKG) in Greece instead.

The distance between Sofia and Bansko is 157km and the distance between Thessaloniki and Bansko is 217km, but you will also have to factor in a border crossing if you travel to Bansko via Greece.



Sofia to Bansko by car


If you are renting a car in Bulgaria, simply head south from Sofia to Greece via A3 and then via route 19 to Razlog and Bansko. The journey takes about 2 hours.



Sofia to Bansko by bus


It's very easy to travel from Sofia to Bansko by bus.

There are 2 bus stations in Sofia where you can catch the bus to Bansko – Central Bus Station and Ovcha Kupel Bus Station, also known as Bus Station West.

Buses are pretty frequent (check on the websites or go directly to the station for schedules), and the price of a one-way ticket is around 16 BGN.

Alternatively, you can also take a shuttle bus directly from Sofia airport like I did. This avoids you having to get into the centre of Sofia and wait around, and it's always nicer to travel on a smaller bus.



Best restaurants in Bansko


There are over 40 traditional Bulgarian taverns, or Mehanas, in Bansko, and I never had a bad meal in the 2 weeks that I was there.

My favourite restaurants in Bansko were:

Орлово гнездо (Eagle's Nest) – casual outside space in the sunshine with a range of grilled meats, salads, traditional Bulgarian dishes and even an all-day English Breakfast!

Vodenitsata Traditional Restaurant – Stunning space with an extensive menu of traditional local dishes and a great wine list.

Chalet Yanitza – great spot for lunch with a super cheap menu that changes daily.

Механа Ловна Среща – the perfect spot for a date night with an enchanting garden full of flowers. This restaurant is a little more expensive than others on this list.

The House – my favourite restaurant in Bansko, and one of my favourites ever! Avocado and Burrata salads, slow-cooked lamb, T-bone steaks and more await you on the best menu in Bansko. The staff here are also incredibly funny.

This is just a small selection of great places to eat in Bansko – for more, you'll have to read my post about the best restaurants in Bansko!



Nightlife in Bansko in summer


Nightlife in Bansko in the summer is certainly not as wild as Bansko nightlife during ski season, when the whole gondola area turns into Las Vegas.

However, there are still several great options if you visit Bansko in summer and are looking for a party.

Hub 360 has a large outdoor space as well as a dancefloor inside, friendly staff, a fantastic happy hour and everything from pub quizzes to DJ sets, themed parties and more. I went to a Fourth of July BBQ here with a Bulgarian Cher impersonator and it was quite something!

Pirin 75 is a cosy bar with modern décor, low lighting and a large selection of cocktails. A great choice if you want to have a few drinks without going too crazy.

The Club is the only nightclub in Bansko that was opening during summer (when I was there anyway). With table dancers, turbo-folk music and a ratio of 30 guys to 1 girl, The Club is certainly an experience to remember! I'm not a fan of nightclubs but I actually had a lot of fun here. With that said, The Club does have its fair share of bad reviews, and that's because the bouncers often turn foreigners away. From my experience, this happens more in large groups, so if you want to be sure to get in, split into smaller groups of 2 or 3 and you should be fine.



Where to stay in Bansko


There are plenty of guesthouses and hotels in Bansko to suit every budget.

Here are my top picks, from budget to luxury.



Budget accommodation in Bansko


When I visited Bansko, I stayed at Pri Ani Guesthouse and I can't recommend it enough. I paid around 15 EUR per night for a spacious 2-bedroom apartment with a large balcony located on the edge of the old town (literally a 2 minute walk away from the main square).

The owner Alex was super friendly and helpful, and he even gave us a free night when we extended our stay!



Mid-range accommodation in Bansko


Boutique Hotel Uniqato is a sleek hotel with elegant décor, spa facilities and an on-site restaurant. It is located in the gondola area, close to The House restaurant, Hub 360 bar and, of course, the gondola. Bansko old town is a gentle 15/20 minute walk downhill.



Luxury accommodation in Bansko


If you want luxury, the 5-star Kempinski Hotel Grand Arena has it all. A 24 hour gym, spa with Finnish sauna and aroma steam bath, BBQs on the terrace, summer cocktails, a sushi corner by the pool and so much more.

Located in the gondola area, Kempinski Hotel offers the ultimate luxury experience at a fraction of the price you'd pay anywhere else – the only problem is that you'll never want to leave!



Getting around in Bansko


There's no public transportation within Bansko itself, but the city is so small that you can walk from 1 end to the other in 30 minutes.

Taxis are very affordable in Bansko.



Coworking in Bansko


Bansko is becoming increasingly popular with digital nomads, and if you're staying in Bansko for a while, you may want to consider signing up to one of the coworking spaces that the city has to offer.

Coworking Bansko has multiple locations (your membership will grant you access to them all), communal lunches and events practically every night of the week. I was given access to Coworking Bansko for 2 weeks, and I really liked both the coworking spaces and the community.

Altspace is another coworking space in Bansko, with 2 locations in Bansko Old Town. They also have social events (with free beer on Fridays!) and although I haven't personally been here, I've heard really great things about it.


FAQ
Where is Bansko?
Bansko is located in the south west of Bulgaria, in the Pirin mountains. It is around a 2.5 hour drive from Sofia.
Are there bears in Bansko?
Bulgaria has the largest brown bear population in Europe, with around 700 wild bears in Bulgaria, many of them in the Rila Mountain range.
Can you drink tap water in Bulgaria?
Yes, tap water in Bulgaria is safe to drink.
Do people in Bansko speak English?
If you visit Bansko, you won't struggle to make yourself understood as most locals speak at least a little English.
Is Bansko safe?
Bansko is incredibly safe, and even walking home at night alone is not an issue.

Bansko in Summer | Final Thoughts


I hope that I've managed to show you that Bansko Bulgaria is not just a winter destination and that there are plenty of reasons to visit Bansko in summer.

With delicious food, some of the best nature around, friendly locals and super affordable prices, visiting Bansko in summer is a no brainer if you ask me!

That's about it for now, but as always, if you have any questions then please don't hesitate to leave them in the comments section below and I will get back to you!

Until next time,

XOXO



If you liked this article and would like to support my work, please click the button above to donate a couple of bucks and buy me a coffee. The ad revenue that I receive on this website is minimal, so support from my readers enables me to keep creating content that you (hopefully!) love to read.


Disclaimer: Travelling Jezebel uses affiliate links. If you make a purchase on a recommended site then I may make a small commission at no extra cost to you.