Although there are more than 100 wineries near Valencia, Bodega Chozas Carrascal is considered one of the best around.

Nestled in the Requena wine region, Chozas Carrascal is one of only two Valencian wineries with the prestigious Vino de Pago certification – the highest that exists in Spanish wine law.

I was lucky enough to visit Bodega Chozas Carrascal recently on a wine tour through Utiel-Requena.

Here's how it went.



Wine Tasting in Valencia at Chozas Carrascal


About Chozas Carrascal


Chozas Carrascal is a 40-hectare, family-run winery in the Utiel-Requena region of Valencia.

The very first grapes were planted in 1992, but for the first few years, the López family only sold fruit from their estate, eventually producing their first wine in 2003 when the grapes were good enough.

Utilising the popular Bobal and Monastrell grapes of the region to make a vast array of red wines, Chozas Carrascal also produces a rose wine, some white varieties (such as the Las Tres wine which uses 3 different grapes) and a selection of Cavas.

Interestingly enough, the Requena side of the Utiel-Requena region is one of only a select few places in Spain outside of Catalonia that have been granted authorised to produce Cava, the famous sparkling wine of Spain, so if you're a lover of bubbly, you'll love wineries in Valencia.



As I mentioned in the intro, Chozas Carrascal is one of only two Vino de Pago estates in the Utiel-Requena region.

In fact, there are only 19 wineries in the whole country that have been awarded this title, putting Chozas Carrascal right up there with the best.

So, just what is a Vino de Pago?

Well, to put it simply, a Vino de Pago is a certification that can apply to individual vineyards or entire estates.

In order to qualify, a winery must meet a tonne of different criteria in addition to what already exists in the DO (Denomination of Origin) region, furthering the quality of the wine even more.

One of these requirements is that they must only use their own grapes to produce the wine. This is to prevent the grapes getting spoiled on their journey to the winery.

Another thing that makes Chozas Carrascal stand out from the crowd is their commitment to sustainability.

With a quest to become completely self-sufficient and carbon-neutral, Chozas Carrascal is well on its way to its goal, making them a great choice for the environmentally conscious travellers among you!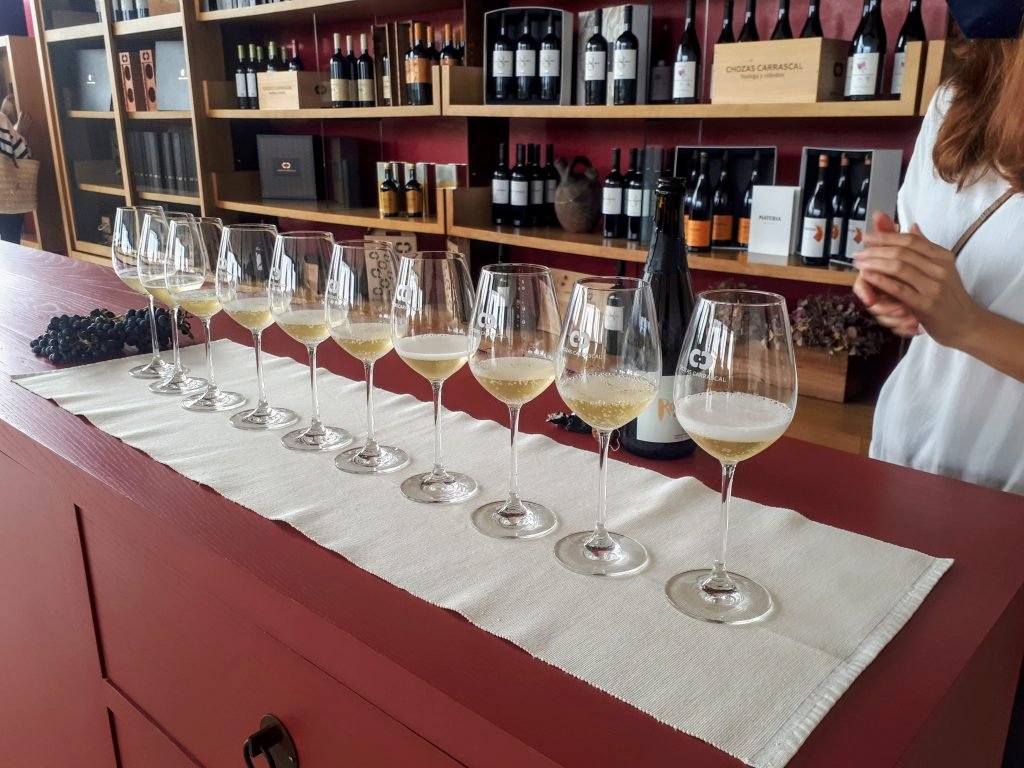 Touring Bodega Chozas Carrascal


Our guide for the day at Chozas Carrascal was Paola, a lovely Spanish woman who had only recently started working at the winery and was nervous about having to do the tour in English.

It quickly became clear thatshe had nothing to worry about – she was fantastic!

We begun with a leisurely stroll around the vineyards, tasting the different types of grapes and learning about when harvest season begins and the process that the grapes go through before reaching their final destination (along with a nice cool glass of Cava to kick us off, of course!).

We were even lucky enough to actually see some of the workers in action which made the experience extra special.

The first men we saw were picking out the subpar grapes by hand from a huge vibrating conveyor belt, and when we ventured underground to where the wine is left to age in French oak barrels, we saw a man using the lees stirring technique of vigorously stirring the wine in the barrels to keep the yeast and the wine in contact with one another, creating a full-bodied flavour.

We also went into the dark, damp cellar where the Cava is left to mature, before seeing the machines that produce the labels and actually bottle the wine.

We had to laugh when a girl from our group asked if she could take home a label as a souvenir – we all assumed it would be no big deal, but Paola explained that every single label has to be accounted for, otherwise the winery can get into big trouble!

Also on our tour was a look at the huge steel and concrete tanks used to store the wine.

While steel is the modern way (and much easier to clean!), the stone tanks actually remain faithful to the ancient way of making wine in stone, with the stone giving the wine a complex flavour.

Paola also explained the differences in small vs. big oak barrels (the small barrels have more of an impact on the flavour of the wine as the ratio of oak to wine is much higher), and although I was definitely looking forward to actually drinking some wine, I learnt a lot from Paola and was glad that the tour was so in-depth.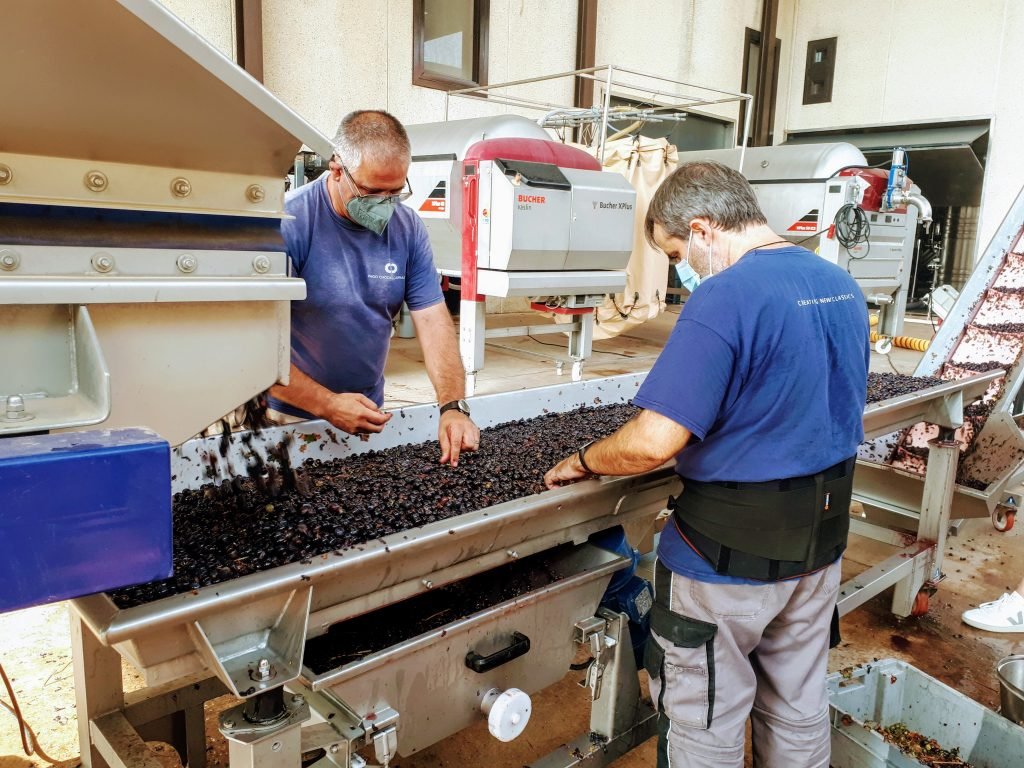 Wine Tasting at Chozas Carrascal


When we'd explored the entire winery, we emerged into a beautiful narrow room with a long wooden table laden with typical Valencian nibbles including crusty bread, olive oil, various cold cuts of meat, cheese and hard cubes of dark chocolate.

Paola kicked things off by asking us whether we were red or white drinkers.

This was something that I, as a white wine drinker, really appreciated, as I often find wine tastings tend to favour the red wine lovers more!

With a fairly equal showing of hands for each side, she picked out two reds (Las Ocho and Anma Tinto), one white (Las Tres) and a fancy Cava Reserva which had been maturing for 25 months (El Cava Chozas Carrascal – Brut Nature Reserva).

There wasn't a whole lot of the 'serious' wine tasting stuff – y'know, inhaling the wine and discussing the subtle flavour notes, swilling it around the glass, gazing at the colour against a white tablecloth etc.

Instead, Paola kept things simple by explaining what types of grapes were used and what flavours she picks up, before inviting us to enjoy our wine and chat freely together.

My personal favourite was the Cava Reserva, but I also fell in love with the olive oil which we drizzled over our bread – I was so torn whether to buy some, as 15 EUR a bottle is a pretty penny, but it's been 3 months since my visit to Chozas Carrascal and I'm still dreaming about it, so I guess I made the wrong decision!

Luckily I managed to get my hands on some olive oil from Jaen a couple of months later, and Jaen olive oil is actually considered the best in the world!

We spent over an hour drinking and chatting, topping our glasses up ourselves with our favourite wines and making sure that not a single slice of jamon or piece of dark chocolate was left over.

There was absolutely no pressure from Paola for us to leave – to be honest, if we didn't have to dash off for a lunch reservation, I think she would have let us stay there all afternoon!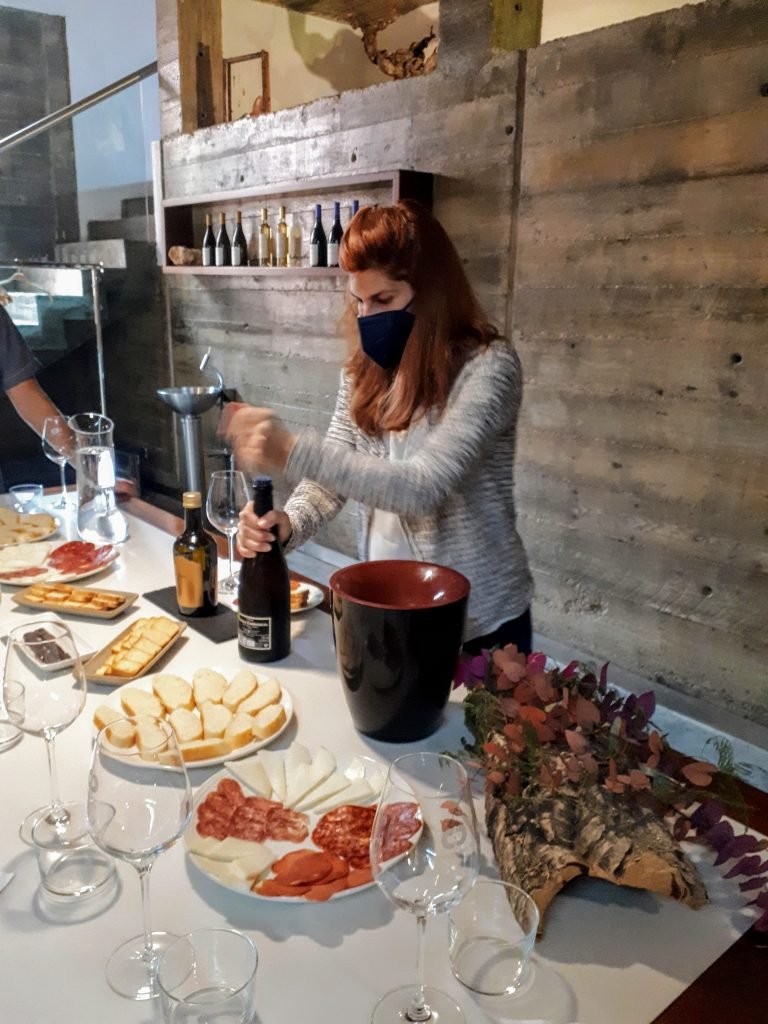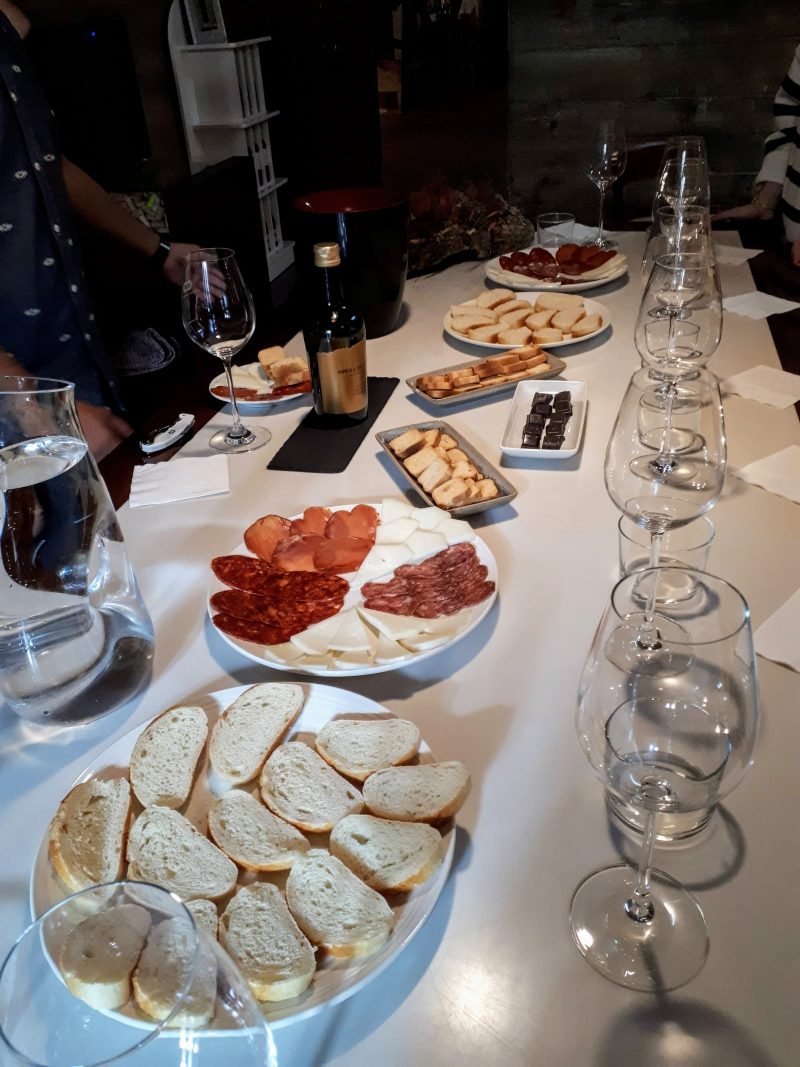 Valencian Wine Tasting at Chozas Carrascal | Final Thoughts


I thoroughly enjoyed my wine tasting experience at Bodega Chozas Carrascal.

Not only did the wines taste beautiful, but the 'backstage' element of the tour was fascinating, and what truly made the visit special was Paola.

As well as being super knowledgeable, Paola was also really friendly and engaging, and it really felt like we were a group of friends hanging out together rather than a tour guide and a bunch of people that just met each other.

I would return to Chozas Carrascal in a heartbeat, and I highly recommend paying them a visit if you find yourself in Valencia any time soon!

I visited Bodega Chozas Carrascal as part of a Wine Escapade tour with Valtournative. You can read about my full day in Utiel-Requena here, or click here to be taken to their website.


If you liked this article and would like to support my work, please click the button above to donate a couple of bucks and buy me a coffee. The ad revenue that I receive on this website is minimal, so support from my readers enables me to keep creating content that you (hopefully!) love to read.

Disclaimer: I visited Chozas Carrascal as a guest of Valtournative. All opinions are my own.