The Perhentian Islands, located in the North East of Malaysia, 21km off the coast of Terengganu, Peninsula Malaysia, are many people's idea of paradise. Offering both rustic and luxury accommodation for all budgets, white sandy beaches with cheap drinks and seafood barbecues, and incredible diving (think good visibility, an abundance of sea life and beautiful coral reefs and some of the cheapest diving lessons in the world), the Perhentian Islands Malaysia are high on the bucket lists of almost every backpacker who is exploring the country.

There are two islands that make up the Perhentian Islands – Perhentian Besar (which literally translates to 'Big Perhentian!) and Perhentian Kecil (Small Perhentian). Perhentian Besar is the more expensive of the two islands, catering to more luxury travellers. With swanky villas and high-end resorts, this is the island that attracts honeymooners and travellers who appreciate the finer things in life.

Perhentian Kecil offers cheaper, more basic accommodation and more limited options. It is less developed and attracts mainly backpackers.

Both islands are part of Pulau Redang National Marine Park in the Terengganu region, and fishing on the Perhentians is strictly prohibited. As a result of this, tourism is the main source of income on the islands, and while they are not on the main Southeast Asian tourist trail (yet!), they still attract thousands of tourists each year, and I was super excited to be one of those tourists.

Of course, having lived on Koh Rong Cambodia for a year, I headed straight for Perhentian Kecil, certain that I would fall head over heels with island life and not be able to leave when my time was up. Unfortunately however, that wasn't what happened. I didn't take to Perhentian Kecil at all, and in this article, I'm going to try and figure out just what was missing for me on this Malaysian island that is described as paradise by so many.



Perhentian Kecil, Malaysia – Why I Didn't Love This Slice of Paradise


Perhentian Kecil – First Impressions


First, I have to make it clear that I am definitely a beach snob. If I don't see stretches of white sand and crystal clear turquoise waters, I'm not impressed.

I don't say this to sound like an asshole (although it's fine if you think I am one), but just to make clear that I am completely aware that I may be being a tad harsh in my assessment of Perhentian Kecil.

There's no denying that 18 months of travel in Southeast Asia has spoilt me when it comes to beautiful beaches, and so please keep that in mind if I ever seem overly critical of Perhentian Kecil.

Okay? Okay.

Perhentian Kecil is beautiful. There's no doubt about that. From the minute your speedboat pulls up at the jetty on Long Beach, you can't fail to acknowledge that you've arrived somewhere special. Rows of beach bars and bungalows sit in front of untamed jungle, and the water laps lazily at the shore as flocks of tourists swim, snorkel and sunbathe in the afternoon heat.

Every day, huge groups of newbie divers depart the island and go off exploring the coral reefs, while sun worshippers remain on the white sands, drinking vodka pineapples and waiting for nightfall, when the fire shows begin and throngs of backpackers drink and dance the night away under the stars.

It sounds idyllic, right? And it is…kind of.



Perhentian Kecil – What I Did Like


The Beach


Perhentian Kecil is a gorgeous island if you love catching rays and the main beach, Long Beach, is a great place to while away lazy afternoons in the sun. There were a couple of things I didn't like about Long Beach which I'll delve into later, but overall it was a great spot to enjoy the sun and relax, and there are tonnes of restaurants and bars right on the sand, meaning your every need is catered for.

For those who enjoy watching the sunset, head across the island to Coral Bay in the late afternoon!


The Food


I also really enjoyed the food on Perhentian Kecil, mainly because almost every restaurant offers up platters of freshly grilled seafood right on the beach, and I do love me a bit of grilled seafood. There were no fine dining options, but if you want fresh fish, a squirt of lemon and a cold beer then you'll be happy enough on Perhentian Kecil.



The Nightlife

Every time I even mention alcohol or partying on this blog, I always get hate in the comments about how I'm nothing but a dumb backpacker without an ounce of culture in her entire body.

However, I happen to believe that partying is not a crime and doesn't make you any less of a person than anyone else, and so judge me all you like but I enjoyed having a few bevvies on Perhentian Kecil.

Perhentian Kecil is definitely popular with backpackers, but it is not a party island like Koh Phangan or Koh Samui in Thailand. Nightlife on Perhentian Kecil is unpretentious, with bamboo beach bars, beanbags and fire dancers. It's the kind of place where you can go out barefoot and makeup free, swig beer from the bottle and dance under the stars without having to bother about what anybody thinks.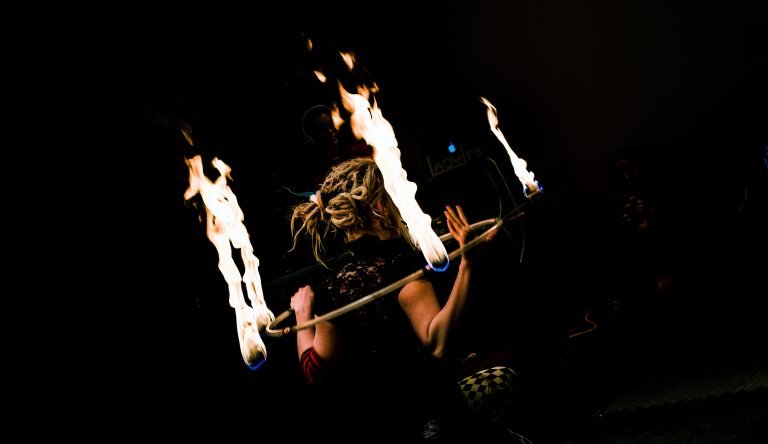 Perhentian Kecil – What I Didn't Like


Basic but Pricey

I am no stranger to slumming it. I lived on a tropical island for 10 months without hot water, A/C, flushing toilets or reliable WiFi. When I visited Perhentian Kecil, I was used to dealing with tropical storms, forest fires and stepping over raw sewage on my way to work and being coated in a layer of sweat at all times.

However, the prices on my island reflected the basic living conditions. Beds sold for as little as 2 USD per night for a 4 person dorm, drinks were a dollar and a big meal was 5 USD.

On Perhentian Kecil I paid 15 USD per night for a bed in a 10 person dorm with no WiFi, no lockers, no place to charge my phone, no blankets or towels and horrendous toilets. I could have lived with that, but 15 USD was nothing short of a rip off, and it really bothered me that I couldn't keep my valuables safe.

There is also no electricity on the entire island between 8am and 6:30pm. This means that the fans stop working the minute the sun rises and you can't charge your devices anywhere all day.



Elitist Divers


For those learning to dive on the island, accommodation prices are a lot lower, which is great for them, but not as good for everybody else. While I certainly understand the point of giving people discounts for signing up to your diving school, the prices were more indicative that non-divers were simply paying a premium rather than divers actually receiving a genuine discount.

This rubbed me the wrong way, and I felt even more snubbed when I begun socialising with my fellow travellers on the island. Dive instructors who taught my friends during the day would laugh and drink with them at night, but make no effort to get to know me or even acknowledge my existence because I wasn't 'one of them.'

People would look at me blankly when I said that I didn't dive, before turning away to talk to someone who did. The question that I got asked the most, often accompanied by a look of complete bewilderment, was "But what do you do all day?" as if I were an actual alien.



The Beach


Wait, didn't I just list the beach as a pro? I did indeed, but I do have to mention that it was a little dirty.

I noticed hundreds of cigarette butts on the sand all around me which made me sad (why do we ruin such beautiful places?), as well as tonnes of discarded plastic cups and straws. It must be noted that I visited Perhentian Kecil in 2016 so things may have changed now, but litter was definitely a problem when I was there.



Things to Know Before You Visit Perhentian Kecil


Perhentian Kecil has an unfortunate reputation for petty theft. A combination of beach parties, a lack of storage lockers in hostels and opportunistic people result in people often becoming the victim of a crime. I definitely suggest using cable ties to secure your backpack to your bed and then padlocking the backpack with a combination padlock.

There are no ATMs on the island so take a generous amount of cash with you.

Many hostels and guesthouses aren't listed online. Most backpackers tend to take the ferry to Long Beach and see what takes their fancy rather than booking in advance.

There is no electricity on the island during the daytime.

Remember that Malaysia is a Muslim country, and although it may not always feel like it, you should still be mindful of that fact. Don't go into restaurants wearing just a bikini, and be aware that Ramadan may affect your trip if you travel around May/June.

WiFi is incredibly limited and most hostels simply don't have it. Some establishments require a minimum spend before they will give you a voucher to use it, and others change the password every day to avoid leeches.

Make sure to carry mosquito repellent as Perhentian Kecil has a tonne of mosquitos just waiting to eat you alive when the sun goes down. My favourite is Avon Skin So Soft, which I've been using for years.

Alcohol is more expensive than most other places in Southeast Asia due to Malaysia being a Muslim country. The only place in Malaysia where you will find cheap alcohol is the island of Langkawi, where it is duty-free.

There are lots of monitor lizards and venomous spiders on the island, so if you're scared of creepy crawlies then be aware!

There aren't hospitals on the island so make sure to bring a mini medical kit with you for any minor incidents that you get into!

I also strongly recommend buying travel insurance. I NEVER travel without insurance, and I've seen too many others get landed with huge medical bills as a result of not having had insurance, that it's something I'll never neglect to buy. My recommendation for great travel insurance is World Nomads.



How to Get to Perhentian Kecil

To get to Perhentian Kecil, you'll need to take a ferry from the jetty at Kuala Besut. You won't usually need to book it in advance, but during busy periods and weekends, you may want to. The boat ticket is 70RM return. You can buy tickets here.

You can get direct coaches to Kuala Besut from Kuala Lumpur, Penang and Johor Bahru. Find out more here.




Perhentian Kecil – Final Thoughts


I didn't dislike Perhentian Kecil. Far from it. I just didn't fall in love with it like so many before me had, and I don't feel an overwhelming urge to return.

When you're island hopping in Southeast Asia and trying to choose a favourite, competition is stiff. There are thousands of islands with white sands, clear blue skies and turquoise waters, with stunning sunsets and unusual wildlife.

For me, Perhentian Kecil was nice, but it wasn't as nice as some of the other spots that I'd visited, and it came with a much heftier price tag. For white sands and blue waters, there's the Philippines. For paradise on a budget, there's Cambodia. For parties, there's Thailand. Perhentian Kecil has a little of all of these things, and a lot of none.



and now i want to know what you think. was i too harsh on perhentian kecil or do you agree with me? let me know in the comments section below!

If you liked this article and would like to support my work, please click the button above to donate a couple of bucks and buy me a coffee. The ad revenue that I receive on this website is minimal, so support from my readers enables me to keep creating content that you (hopefully!) love to read.

Disclaimer: Travelling Jezebel uses affiliate links. This means that if you make a purchase on a partnered site then I may make a small commission at no extra cost to you.