For so many travellers, the idea of staying in a hostel is daunting. For many, the film Hostel comes to mind (thanks Eli Roth), alongside The Beach, where Leonardo DiCaprio is staying in a hostel in Bangkok with dodgy electrics, cardboard walls and a manic fellow traveller who commits suicide in the room next door.

Others think that they are too old to stay in a hostel, or too shy, or that they like their own space too much. What's more, hostels have a bit of a bad reputation of being unclean, unsafe, and full of unwashed backpackers smoking weed and plaiting their armpit hair (okay, so there is some of that, but not as much as you might think).

I'm sure that 30 years ago, hostels probably deserved this reputation, but it's 2020 and things have come a long way! Hostels are an absolutely fantastic accommodation choice, and if you're still staying in hotels then you could be really missing out!

I've been staying in hostels since my first trip to Thailand in 2015 and I can promise you that staying in a hostel really isn't that bad – in fact, you might actually enjoy it 😉

In this post, I will cover everything that you need to know about staying in a hostel, from the advantages of staying at a hostel, hostel etiquette, how to find a good hostel and what to expect when staying in a hostel for the first time.



Staying in Hostels: What to Expect, Hostel Etiquette, and More


What is a Hostel?


Hostels are a type of accommodation that are more budget-friendly than hotels, but with more basic facilities. Hostels tend to have both dorm rooms (usually with a few different dorm sizes – from a four-person dorm right up to a twelve-person dorm!) and private rooms.

In general, the larger the dorm room, the cheaper it is. Smaller dorms, and same-sex dorms (such as female only) are slightly more expensive.

In a good hostel, every person staying in a hostel dorm will have their own bed, sheets, power socket/charging point and locker for valuables. Some hostel beds have curtains for privacy, nightlights, additional storage shelves and free towels. The bathroom is usually shared between everybody in the dorm, and there is usually a kitchen for cooking, as well as a common area where fellow travellers can hang out and make friends.

Hostels can usually help with arranging tours and day trips (sometimes hostels actually run their own tours), and many of them run their own social events as a way to help guests meet each other. I've had cooking classes, sangria parties, pub crawls, games nights, pub quizzes, BBQs, family dinners and more at hostels, and whenever I'm choosing a hostel to stay in, I always prioritise hostels that organise social events (more on that later).



Advantages of Staying in a Hostel


Hostels are cheap


Let's get the most obvious point out of the way – hostels are a fraction of the price of hotels. While private rooms in hostels are obviously more expensive than dorm rooms, they are still usually cheaper than hotel rooms, and I have seen dorm rooms going for as little as two US dollars!

In Europe, I have rarely paid more than £15 for a bed in a hostel dorm, and it is usually much less. In Poland, the average price of a hostel for the night is around £5.

Not only are hostel beds cheap, but hostels often include free breakfast, free tea and coffee, and sometimes even free alcoholic drinks such as a welcome glass of wine or free beer if you play Beer Pong!



Hostels are social


Before I embarked on my first solo trip, I was worried about how I would meet people while travelling. Hostels are an absolutely fantastic way to meet people, not just for solo travellers, but also for groups of friends and couples.

Hostels are full of people who want to meet new people from around the world, and it's really not difficult to find new friends and travel buddies when you are staying in a hostel. Whether you get talking to your new roommates, somebody at the breakfast table, or you get roped into playing a drinking game, you'll never be short of people to talk to in a hostel! Most hostels make this process even easier by organising day trips, walking tours, pub crawls and themed parties to get everybody chatting.



Hostels are nicer than you think


This one may come as a shock to some of you, but most hostels are actually really nice! I've stayed in hostels with rooftop bars, swimming pools, luscious gardens with hammocks, and some beautiful buildings that are UNESCO-protected (such as the hostels I stayed in in Berat and Gjirokaster, Albania).

As far as hostel rooms go, some hostels have been a little more basic than others, but some of them have actually been almost fancy! I have stayed in hostels where the dorm rooms have single beds rather than bunk beds (I've even stayed in hostels with double beds!), and where the bathrooms are even nicer than my bathroom at home!

What's more, hostels are often quirkier, crazier and altogether more unique than hotels. Hotels often seem bland, designed to appeal to the masses, but as hostels have no such restrictions, they are often way nicer. In hostel common rooms you'll find plush sofas, bean bags, hammocks and bookshelves crammed full of novels in every language imaginable. You can cook up a storm in the fully equipped kitchen, brew your own Turkish coffee on the stove and kick back and watch Netflix when it's raining outside (yes, some hostels have Netflix, Spotify and PlayStation consoles!).



You don't always have to sacrifice your privacy


Again, this may come as a surprise to those unfamiliar with hostel life, but most hostels actually offer private rooms at a cheaper rate than hotels! This truly gives you the best of both worlds as you're able to enjoy a night of uninterrupted sleep and privacy while not missing out on the social side of things.



Choosing a Good Hostel


Word of mouth


If I could give you one piece of advice about staying in a hostel, it would be this – when trying to find a good hostel, listen to your fellow travellers! Without exception, the best hostels I've stayed in have been recommended to me by other backpackers, and I will always trust the opinions of my fellow travellers – after all, they're looking for the same things that you are, and they also have nothing to gain by recommending a certain place to you.

Often, there will be one particular hostel in a city that everyone flocks to, and where its reputation proceeds it. If you meet group after group of cool travellers that all rave about the same hostel, chances are there's a good reason why.



Think about what matters to you


What do you need from a hostel? Do you want a hostel with a good location, right in the city centre, or do you not mind a bit of a walk? Will you be arriving late and requiring 24 hour check-in? Perhaps you're really on a budget and so breakfast being included is important to you, or maybe you want a hostel that is going to organise lots of events and tours.

Whatever it is that you want out of a hostel, you need to get it clear in your mind before you begin looking for a hostel to stay in. There are thousands of hostels out there, and if you don't have a solid idea of what you're looking for then it's easy to be overwhelmed and just book the first place you see, which may not necessarily be suited to you.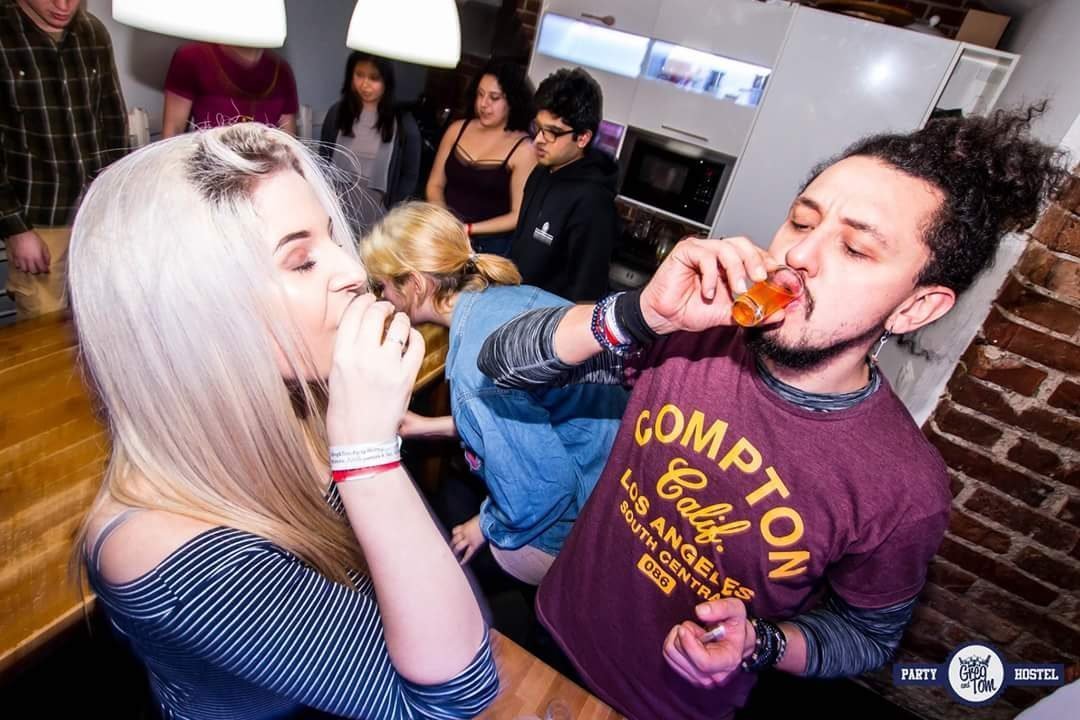 Look at how the hostel markets itself


Usually when I'm choosing a hostel, my priority is finding a sociable place where I can enjoy a beer (or 6) with like-minded people. Therefore I tend to avoid hostels that market themselves as being quiet and calm places to sleep and instead gravitate towards those that organise pub crawls and parties.

When I know that I'm going to be arriving somewhere late and just want a good sleep, I will avoid self-proclaimed party hostels like the plague and instead opt for something calmer.

Every hostel on the planet has a very distinct vibe and it's incredibly important that you find the one suited to you. If you want to meet older, more seasoned backpackers then try a smaller, family-run hostel that still seems sociable. If you're a young and inexperienced solo traveller looking for a good time then go for a larger, party hostel (lots of party hostels are part of larger chains). If you just want a cheap bed for the night and not to be disturbed, pod-style hostels, with completely enclosed beds, are amaazing.



Read the reviews


When staying in a hostel (or anywhere for that matter), it almost goes without saying that you should read the online reviews to see what other travellers have to say. That being said, when you're staying in a hostel, you should always remember to take reviews with a pinch of salt.

Some travellers will expect a 5 star experience when they check into a $4 hostel and then leave a scathing review when the hostel does not live up to their expectations. Others will check into infamous party hostels and complain about not getting a good night's sleep. Trust me, having worked in hostels myself, I can tell you that people will find reasons to complain about EVERYTHING – when I worked in a hostel that was situated on a beach, people would get into bed with sandy feet and then complain to me that the beds were sandy. Yes. Really.

Of course, if all of the reviews say the same thing, then pay attention because not everybody can be wrong!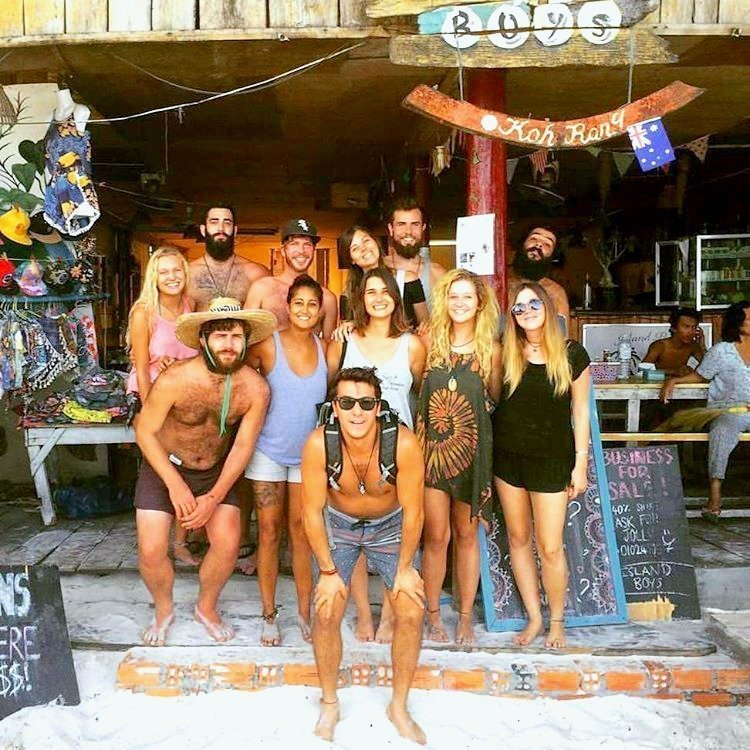 Staying in a Hostel – Hostel Etiquette


So, you've found the perfect hostel. Great! Now you just need to make sure that your stay goes as smoothly as possible and that you don't rub your new roommates up the wrong way.

Honestly, most hostel etiquette consists of just utilising basic manners. In short: don't be a dick.

However, unfortunately as it is, common sense just isn't that common, and so I've compiled a list of rules that you should stick to if you don't want everyone in the hostel to hate you 🙂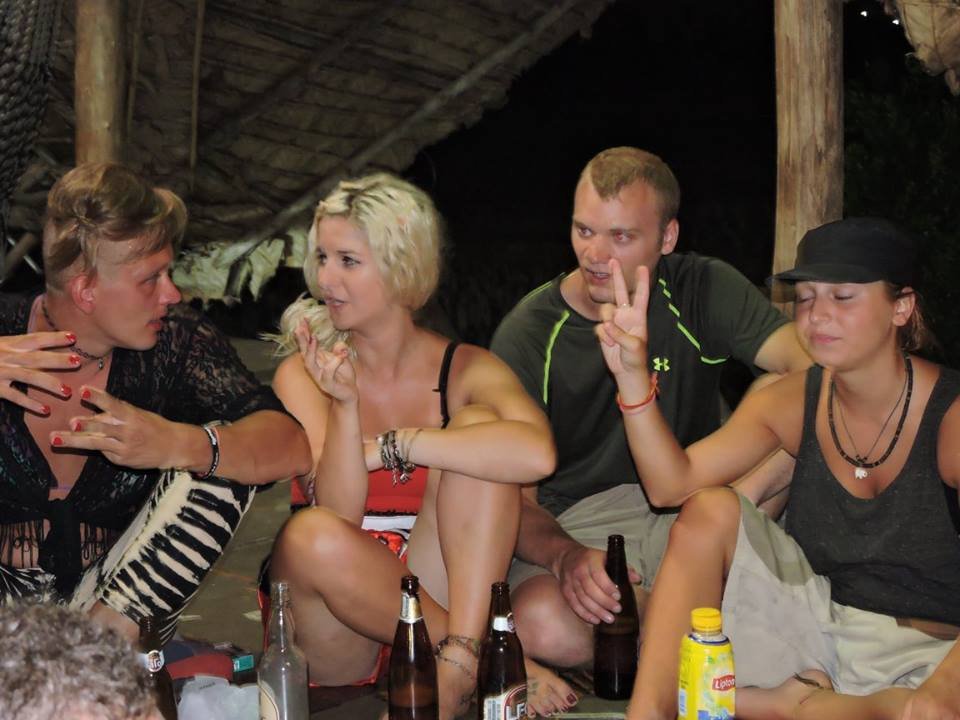 Don't be messy


This is not your own bedroom. While you might unpack and fling your belongings everywhere in a hotel room, hostel dorm rooms are a little different. Not only are you already pushed for space in a dorm room, but nobody wants to step over your dirty socks on their way to the bathroom and your mum isn't here to clean up after you. Keep your mess confined to your bed, wash your dishes and things will be sweet.



Be considerate with the lights


So it's 4am and you're just getting in from a night out, drunk. You can't find your toothbrush in the dark so you just decide to turn on the lights. Nothing wrong with that right? WRONG. If people are sleeping, it's incredibly rude to just switch the lights on. This seems obvious to me but unfortunately some people staying in hostels just do not see anything wrong with turning the light on and off as they please.



Don't be loud


Again, this should be obvious but if people are sleeping, don't have full blown conversations in the room! I don't care if it's the middle of the afternoon, if somebody is sleeping then it's because they need to. Maybe they're jet lagged, maybe they were on a bus all night, or maybe they're sick. Either way, they're trying to sleep and you should be respectful of that.

What's more, if you have to take a phone call, leave the room! It doesn't matter if everybody is awake – nobody wants to listen to your two hour catch-up with your high school sweetheart.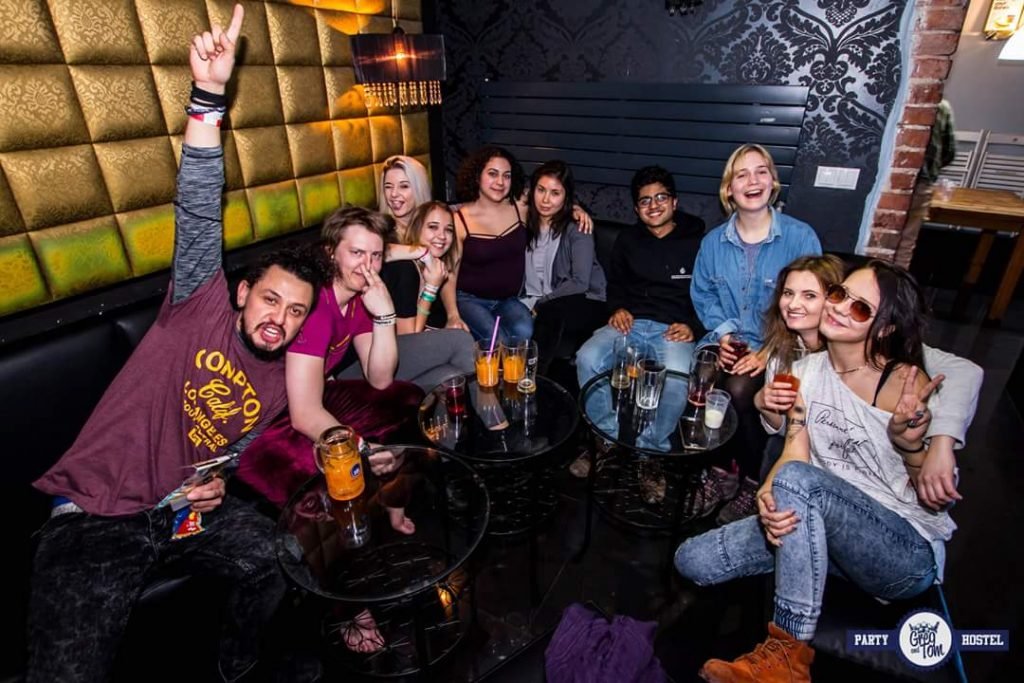 Do your packing in advance


So you've got a 7am flight. Great! Surely the best time to pack is at 4am right, when everybody is asleep? They won't mind if you rummage around for 45 minutes, scrunching plastic bags, unzipping your suitcase 50 times and slamming the door on your way out. Right?!

However, what they'd really appreciate is if you did your packing before you went to bed, so as not to disturb them too much in the middle of the night 😉



Don't eat in the room


Nobody wants to smell your tuna sandwich or sleep with the cockroaches that are likely to come running because they smelt your chicken nuggets. And if you think that crunching your way through a bag of crisps is any better then you're very much mistaken! Hostels have great kitchens and common rooms – use them!



Smile!


It is so easy to make friends in hostels, and while it may not be the done thing to strike up conversation with total strangers in day to day life, meeting new people is exactly what hostels are all about, and so make sure to smile and say hello to everyone you bump into!

Even if you're tired and want a night to yourself, you should at least smile and introduce yourself to your new room mates. A little really does go a long way when it comes to this, and you may end up making friends for life! I've met so many great friends while staying in a hostel, two of which are now two of my best friends on the planet!

If you're shy then just hang out in the common areas. Try not to sit and stare at your phone (people will assume you don't want to talk), and instead just strike up a conversation. You can always ask somebody a question if you don't know what else to say (how do the lockers work? where is the nearest shop? do you know any good bars around here?). I've lost track of the number of times I've asked someone for a restaurant recommendation and ended up with a dinner buddy!



So there we have my guide to staying in a hostel! Not only do you now know the advantages of staying in a hostel, but also how to find a good hostel and how to behave to avoid annoying the hell out of your new hostel buddies!

I believe everybody should stay in a hostel at least once in their lives, and I hope I've reassured you that staying in a hostel really is not as scary as you expect. If you have any questions, please don't hesitate to ask me via the comments section below – I'd be happy to help in any way that I can! 🙂



If you liked this article and would like to support my work, please click the button above to donate a couple of bucks and buy me a coffee. The ad revenue that I receive on this website is minimal, so support from my readers enables me to keep creating content that you (hopefully!) love to read.


Disclaimer: Travelling Jezebel contains affiliate links. If you make a purchase on a recommended site, I may make a small commission at no extra cost to you.