It's no secret that Vietnam was not one of my favourite places in Southeast Asia. As soon as I got to Saigon, I wanted to leave again, and I can't pretend that the traffic, the smog and the pho (yes – I don't like pho), had gotten any more tolerable to me by the time I'd reached Hanoi.

However, one place in Vietnam that really stood out to me was Dalat.

Dalat is located 300km Northeast of Saigon (Ho Chi Minh City) in Southern Vietnam, in the Central Highlands region. Known as the 'City of Eternal Spring' due to its year round cool temperatures, Dalat is surrounded by pine forests, orchards and mountains and its centre is full of French architecture. When you factor in that Dalat is also home to an abundance of coffee plantations, vineyards, silk farms and waterfalls, it isn't difficult to see why Vietnamese tourists keep on returning to Dalat. Although some international backpackers certainly make it to Dalat, many more skip it entirely, making Dalat the place to be if you want to get a little off the main tourist track.

I had a great time visiting Dalat, and there are so many awesome things to do in Dalat that I think it is really worth a slot on your Vietnam itinerary. With that in mind, I decided to put together this list of things to do in Dalat so that you don't miss anything out when visiting this remarkable city.



15 Things to Do in Dalat, Vietnam


1. Marvel at the Crazy House


Hãng Nga guesthouse, commonly known as the 'Crazy House,' is an unconventional building created and designed by Dang Viet Nga. It resembles a giant tree, with animal-themed rooms including the tiger room, the kangaroo room and the ant room, and Nga says that it was partly inspired by Antoni Gaudi. In fact, it has frequently been listed as one of the world's most bizarre buildings! Although it is possible to stay here, most tourists pay a couple of bucks just to walk around and have a nosy inside. I have to say, the Crazy House definitely has an Alice in Wonderland feel and is definitely one of the strangest things to see in Dalat!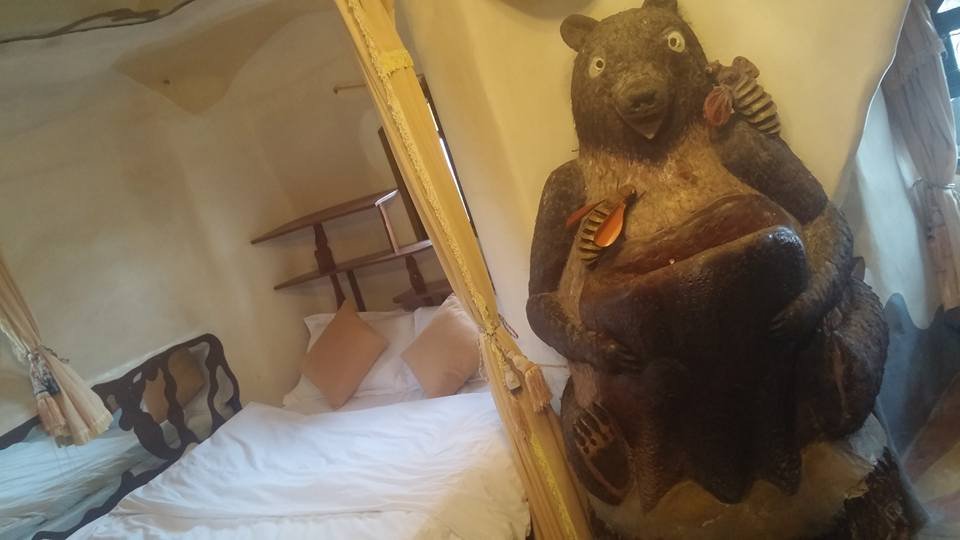 2. Take a Cable Car to Truc Lam Pagoda


Truc Lam Pagoda is an active monastery, and while it is always nice to see a new Pagoda, the highlight of this particular one are the cable cars that you can ride whilst there. For about £2.30, you can enjoy the 40 minute magical round trip over the mountains of Da Lat, and let me tell you, the panoramic views are not to be missed.

From here you can also see Tuyen Lam lake, where it is possible to rent a boat and enjoy a tranquil afternoon on the water.



3. Pongour Waterfall


Visiting Pongour Waterfall isn't one of the most popular things to do in Dalat, as it often gets overshadowed by the more famous waterfalls. This means that you will likely have the entire area to yourself, as I did! Not only is Pongour Waterfall beautiful, but it is really easy to access, without the gruelling jungle hike that often accompanies waterfalls in Southeast Asia!



4. Visit a Coffee Plantation


Vietnamese is some of the best coffee in the world, and when you're done exploring Dalat on foot and popping into cutesy coffee shops to sample the coffee, go to visit a coffee plantation! Coffee plantations are all over Dalat, and can easily be spotted from the side of the road. For just a couple of bucks you will receive a tour around the plantation and be able to sample some fresh coffee onsite!

It is worth noting here that weasel coffee, or Kopi Luwak (palm civet coffee) is very popular here, and you will likely be offered some of it to try. However, I would not recommend this. The weasels and palm civets are captured from the wild and locked in tiny cages, force-fed much more coffee than they would eat in the wild.



5. Visit a Cricket Farm


One of the most bizarre things to do in Dalat, yet one of my foodie travel highlights was a visit to a cricket farm! Here you will be served a plate of fried crickets and lemongrass with a chilli dip, and once you get over the ick factor, you will be pleasantly surprised by the taste of crickets!

Crunchy, salty, and extremely moreish, crickets are actually very healthy and a very sustainable food to produce!

You can also try Cricket Wine, which is said to be good for bones, muscles and back pain!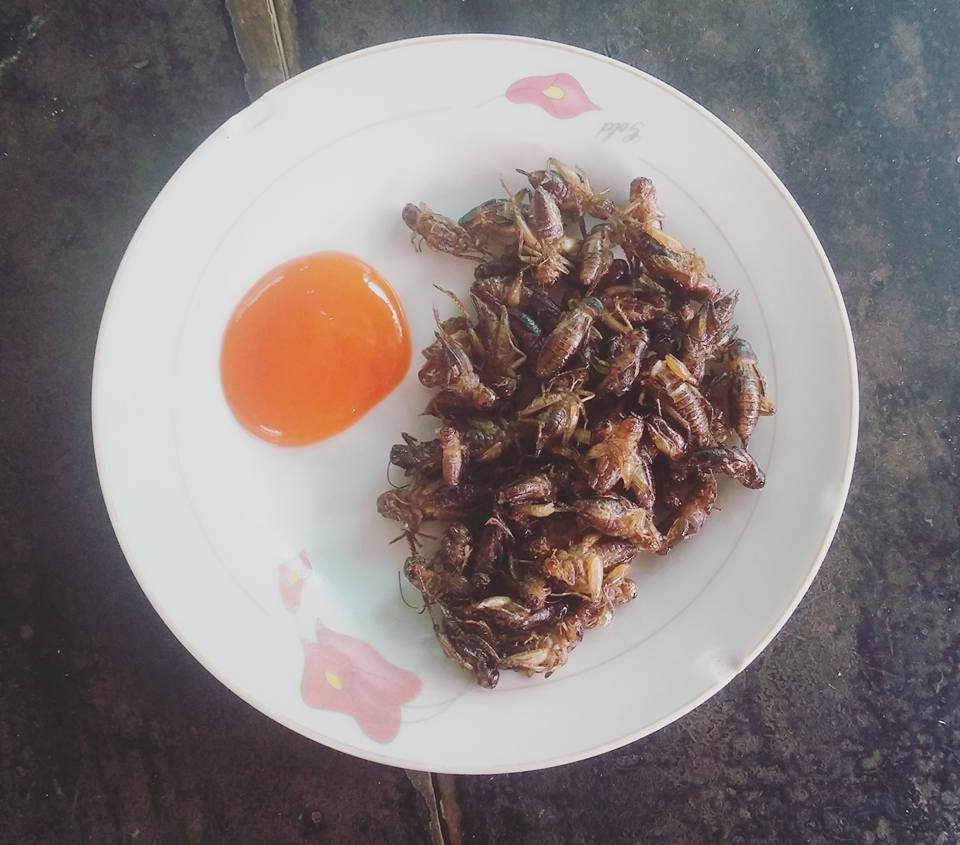 6. Admire The Pink Church


One of Dalat's most impressive French colonial buildings, Domaine de Marie, or 'The Pink Church,' is a Catholic Church in the centre of town, popular with tourists due to its Instagrammable exterior. There are also some pretty gardens that you can wander around as well.



7. Dalat Railway Station


An unlikely tourist attraction perhaps, but Dalat Railway Station is extremely popular with visitors to Dalat, who enjoy taking photographs of the exterior and the restored train carriages behind it, one of which has been transformed into a cafe.



8. Visit a Silk Factory


One of the most interesting things to do in Dalat is to visit a silk farm and learn all about how silk is made! Dalat has a thriving silk industry, and it is possible to visit a huge silk factory on the outskirts of town to learn all about how silk is made, and watch the little silk worms in action! Prior to visiting a silk factory, I'd never had any interest in how silk was made but it was honestly fascinating to see and despite it being one of the more unusual Dalat attractions, it is a worthwhile place to visit.



9. 100 Roofs


100 Roofs is a bar/restaurant in Dalat with the same crazy (or even crazier!) characteristics of the Crazy House. Mostly underground, there are a couple of different bars in this place, and the rest involves a multi-storey labyrinth with lots of dimly lit tunnels with hidden tables cave-like nooks and crannies where you can enjoy a drink away from everyone. There is also a 'secret garden' which only opens for 15 minutes each night, and thus only a very limited amount of people get to see. 100 Roofs is a drinking experience like no other and I can't recommend it enough if you're looking for strange things to see in Dalat.



10. Visit a K'Ho Village


While I sometimes have mixed feelings about the ethics of visiting a village as a tourist attraction, the K'Ho villages on the outskirts of Dalat welcome tourism and like to show their weaving skills to travellers (and you can also buy souvenirs here). The K'Ho people are the original occupants of Dalat and its surroundings, until the French occupied the city in the 1920s, and learning about their culture is a must-do in Dalat.

One of these villages is 'Chicken Village,' named after a huge statue of a chicken there – to learn the story behind it, you'll just have to go and visit with a guide (more on that later)!



11. Visit a Flower Farm!


Dalat is famous for its wild flowers, and you will find an abundance of flower farms around Dalat! Most of these are open to tourists and for a small fee you can wander around and admire the flowers. If flowers aren't your thing then you could visit a mushroom farm, strawberry farm or a vineyard!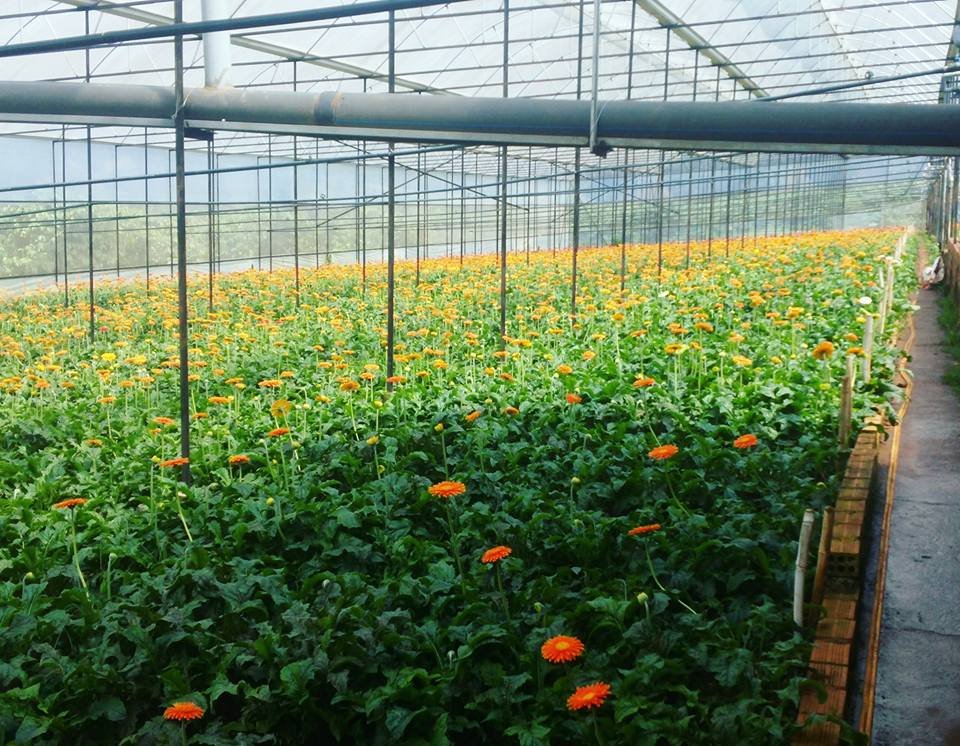 12. Bao Dai Summer Palace


The King Palace of the Last Emperor of Vietnam, also known as the Summer Palace, is a wonderful piece of French architecture. Built in 1933, the palace still has Bao Dai's personal possessions and furniture inside, and there is also a lovely flower garden in the front courtyard.



13. Elephant Waterfall


Elephant Waterfall is the most popular waterfall in Dalat and even though it tends to be crowded, it is a must for any Dalat itinerary. Located 30km from the centre of Dalat, Elephant Waterfall is gorgeous, and even though it can get pretty steep and slippery on the walk down, it's definitely worth it, and there is a handrail in place to help you on your way.

There is also a small restaurant near the waterfall for those of you who want to grab lunch on the way!



14. Eat Street Food at the Night Market


Because the climate in Dalat is cooler than other parts of Vietnam, the cuisine is heartier and delicious! The Dalat Night Market is open every evening in the centre of town and is the perfect place to sample some local street food. Some Dalat street food that you can't miss are Bánh tráng kẹp (grilled rice paper with egg, minced pork and shrimp), Bánh mì xíu mại (meatball soup with bread), banh uot long ga (steamed rice paper with chicken intestine) and avocado ice cream!



15. Book an Easy Rider Tour


Booking an Easy Rider Tour is the easiest way to explore Da Lat, even if you're able to drive yourself, as not only do the friendly drivers know Da Lat better than anyone, but they also double as tour guides, explaining local customs, legends and more along the way. I paid £25 for the full day tour which included all of the main Dalat attractions, such as a trip to Pongour Waterfall, Elephant Waterfall, a cricket farm, flower farm, mushroom farm, coffee plantation, Chicken Village and more. Not only were we able to see so many things in just one day, but we got so much information from our tour guides, and it just wouldn't have been the same doing it on our own.



So, there concludes my list of the best 15 things to do in Dalat, Vietnam! I hope that it proves helpful when planning your trip to Dalat, and do let me know if I missed anything!

Until next time,

xoxo


If you liked this article and would like to support my work, please click the button above to donate a couple of bucks and buy me a coffee. The ad revenue that I receive on this website is minimal, so support from my readers enables me to keep creating content that you (hopefully!) love to read.


Disclaimer: Travelling Jezebel uses affiliate links. This means that if you make a purchase on a site I recommend then I may make a commission at no extra cost to you.