So, hi, again. Honestly, I debated writing a roundup post for February. I didn't travel anywhere at all, and let's be honest, I think that we can all agree that February has been bad for everyone.

I joked two weeks ago when Mercury entered retrograde that 'oh well, this is the beginning of the end,' and although I'm not someone that knows the slightest thing about astrology, I can't deny that my life appears to fall into a shambles whenever Mercury is in retrograde. You can tell me that I'm talking horse shit (I do like that expression), but this month it seems as though everyone in my life is losing their jobs, having issues with their physical/mental health, and just all around not having a great time, myself included.

HOWEVER, as long as we've all got Mercury to blame for all of this, we don't have to actually worry about anything, right? That's the way that I'm choosing to look at it anyway.

And regardless, whatever Mercury has been up to, I have had some seriously fun times this February, and so I decided to go on ahead with this post. Again – I haven't travelled anywhere, so if you're wanting a glitz and glam account of my Italian adventures, then you're just going to have to wait until next month. However, if you don't care about that and are just feeling nosy (or bored), then stay with me and let's get to it.



February Highlights


The Frog and Bucket Comedy Club. One of my all-time favourite things to do in Manchester is to go and see Monday's 'Beat the Frog' show at the Frog and Bucket Comedy Club, and this month I got to go twice! Beat the Frog is totally different to any other comedy show because you really never know that you're going to get. Three large cards are given out to random members of the audience, who then get to vote on whether or not the comedian gets to remain onstage. If all three cards are held up then the comedian must leave immediately, thus, not beating the frog. It's awkward, it's cruel, and I live for it.

Christmas at Taste of Cambodia. Now, I know what you're thinking. First, we're in February, and second, Cambodian food isn't exactly the traditional British Christmas dinner. However, this Christmas we were unable to see some of our family members, and so they came up to the North to visit us for a belated Christmas celebration. We spent the afternoon exchanging presents and drinking bubbly before heading to Khmer restaurant, Taste of Cambodia in Bury. I first came to this restaurant before Christmas, and discovered that myself and the owner, Tee, actually have mutual acquaintances in Cambodia from way back when I used to work in Cambodia! My family enjoyed an exquisite meal (I seriously recommend this place), and Tee sent over plenty of shots and cocktails, which I definitely wasn't saying no to. It didn't feel like Christmas, but it did feel fun, and that's what we're here for,

Being a basic bitch with my girls. While I practically live in the pub when I'm back home, it's rare that I go on a classic basic girl night out, and so when I do, I love it. This time was particularly special to me because I got to combine friend groups – you know when you love friend A and you love friend B and then A meets B and they love each other too?! Well that's basically what happened, and it was bloody lovely. After pre-drinking hard (possibly too hard), donning heels that I would live to regret, and taking a load of selfies with my gals, we headed to Hold Fast and Lost in Tokyo to dance and be merry.

Chicken. Need I say more? Okay, fine. I'd never been to Yard & Coop before, but after finding out they had a £5 lunch menu, I thought 'what a clucking good offer,' and immediately arranged a lunch date there with my pal Frankie. I opted for chicken drumsticks, fries and chip shop curry sauce, and it was LUSH. 10/10, would go back.

Celebrating Valentine's Day. My personal favourite Valentine's Day was a few years ago when a guy that I thought (?) I was dating ghosted me and appeared in a Valentine's Day special of a popular dating show. That was until this year, when a guy I met in the pub (my life is straight from the pages of a romance novel I swear), decided to cook me a steak dinner and give me lots of Prosecco, and you really can't ask for more than that.

Books and Bleakholt. One of my favourite places to go with my mum on a quiet Sunday afternoon is Bleakholt Animal Sanctuary. Bleakholt is where we adopted my childhood cat, and so it has always had a special place in our hearts. Comprised of a sanctuary where you can go and say hello to all of the adorable animals (including a pussycat retirement home where you can go and pet the older cats), a farm (the goats are always my favourite by far) and the cutest little secondhand book shop in the world, Bleakholt makes a lovely day out. This time, I came home with about 9 new books, mostly thrillers, and so in the weeks since then, I've been racing through them like nobody's business.

Day drinking in Chorlton. I don't go out in Chorlton very often, but there's something about sipping cider in a hipster bar on a Saturday afternoon that really makes me feel wholesome. No? Just me? Either way, it was nice to get together with a group of friends and get sloshed before dinnertime.



Watching, Reading, Buying


This month I watched a great Netflix documentary about multi-level marketing called Betting on Zero and it was seriously informative. I definitely recommend it to anybody interested in why MLM companies are terrible. I also watched Killer Inside: The Mind of Aaron Hernandez, which was okay but I really felt as though the whole thing just seemed to make excuses for the fact that Aaron just would not stop killing people…hmm. I have also just watched the entirety of The Trials of Gabriel Fernandez, which is an absolutely heartbreaking account of child abuse, torture and murder, and is something that I just cannot get out of my head. Harrowing but essential viewing.

I have, of course, been glued to Love Island, and while I didn't think this series was a patch on the previous ones, I do absolutely adore Luke T and think that Paige and Finn were well deserved winners (although maybe I'm biased because Paige reminds me a bit of me). Waiting to pick up the pieces after Love Island finished was Love is Blind and oh wow. Can we all agree that Jessica is a bitch?

As far as books go, I've been big on thrillers recently. Give me a nice cup of tea and an obsessed stalker and I'm content. This month I read Can You Hear Me? an Italian novel (in English) about a missing girl, a teen boy coming of age and his dad, whose mental stability is decreasing day by day. This suspense novel was a slow burn, and while it wasn't packed full of action, it kept me turning the pages and I finished it in one sitting. Next was Remember Me This Way, which tells the story of a woman who feels as though her abusive ex-boyfriend is stalking her – the only problem is, he's dead. I then went on to Tattletale, about a woman who believes her brother's tragic accident may have something to do with his new fiancé. Finally, and one that I've just finished was Hello Again, about a psychologist who works in a facility that locks up serial killers and psychopaths, but who is the prime target of a serial killer that hasn't been caught.

Were they trashy? Yes, of course. But were they good? Yes they bloody well were and I recommend every single one of them.



February on the Blog


This month has been an odd one as far as the blog goes. Having purchased a ticket to the March 2020 TBEX conference in Catania, I was thrilled to hear that I had been invited to attend not one, not two, but three tours with various tourism boards to help promote the island of Sicily!

However, with the outbreak of corona virus in Italy, the conference is being postponed, which was pretty devastating news as I had been so excited for all of the speakers and networking opportunities! However, the lovely team at TBEX are still doing their best to ensure that those of us who are already in Sicily will be able to take part in some tours, so I am just keeping my fingers crossed that I will still be going on the ones I was originally supposed to!

This February I posted a few new articles. One was a completely reworked article about Things to Do in Ubud, Bali. Bali was the first place I visited as a solo traveller and so this article made me very nostalgic!

I also penned a list of top tips for travelling in Sicily, which is a whole different ball game to travelling through mainland Italy!

Lastly, I finally got around to writing a guide to Brasov in Romania, a place I visited so many months ago but just never wrote about!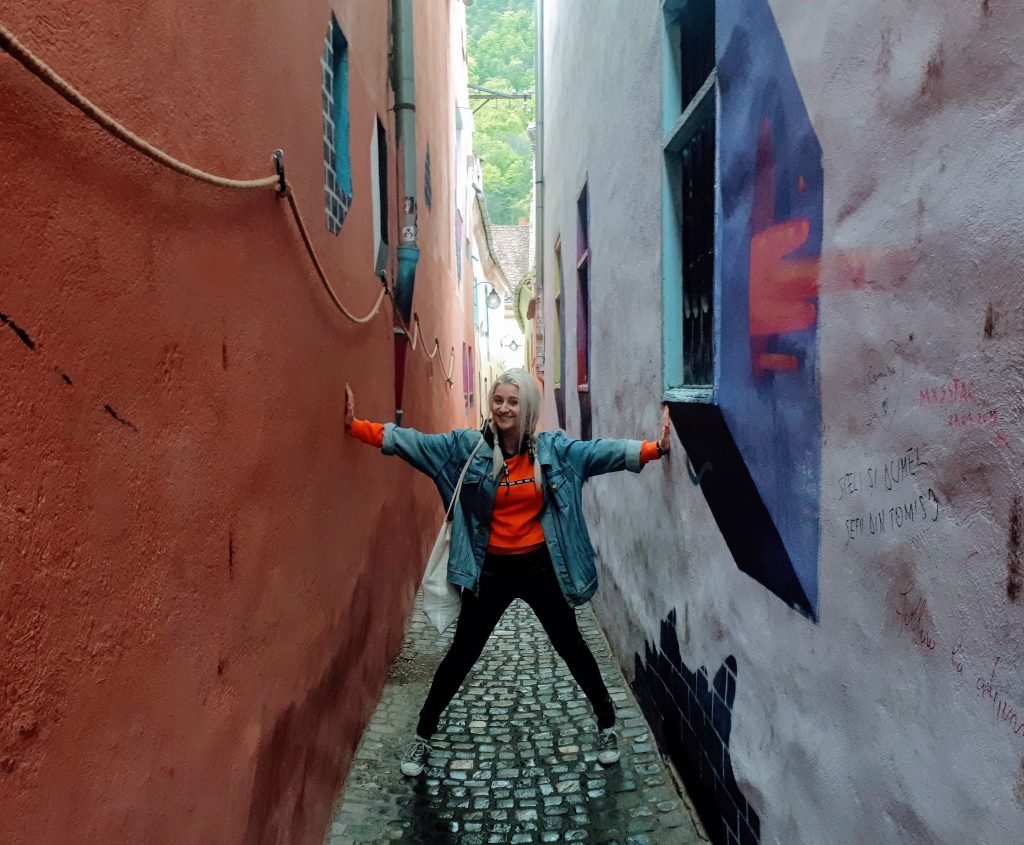 Now, as we enter March, I am super excited about the month ahead. I flew to Sicily on March 1 and have been settling into my new apartment, rediscovering my favourite coffee shops in Palermo, and catching up with old friends. I am beyond excited to find out what TBEX will be arranging for us in Catania, as well as exploring Palermo some more and writing lots of content!

Ciao ragazzi!

xoxo



Travelling Jezebel uses affiliate links. This means that if you make a purchase on a recommended site then I may make a commission t no extra cost to you.