For a relatively small country, my homeland of England is about as packed as it could be with attractions and landmarks.

A thorough tour of England could legitimately involve hundreds of different stops, from famous pubs to relics of ancient societies and everything in between.

To help you sift through it all, here's a list of 10 things you really have to include if you're to go about exploring the country on a tour of England.



10 Places to Include on a Tour of England


1. Stonehenge


One thing you absolutely can't miss on a tour of England is Stonehenge.

Believed to have been constructed some time in the centuries preceding 2000 BC, Stonehenge is one of the most stunning ancient world monuments we have on planet earth. It consists of a huge circle of 25-ton stones arranged upright, and is one of the UK's most famous landmarks and a cultural icon.

What's more, Stonehenge is not as remote as you might assume from pictures. It's actually less than a two hour drive from London, in Wiltshire.

One of the best ways to visit Stonehenge is on a guided tour where you can learn all about the history of this unique and mysterious place. This one combines Windsor, Oxford and Stonehenge, allowing you to experience tonnes of English history and culture in one day!



2. The Lake District


Teeming with natural beauty in the form of mountains, hills, lakes and forests, the Lake District National Park is quite possibly the most stunning area in all of the British Isles.

While the district is full of camping grounds, it's also a place where you can easily take a day trip for hiking, sightseeing, or even getting out on the water by taking a boat ride across Lake Windermere. Make sure you enjoy some afternoon tea and scones with jam and cream for the quintessential English experience.



3. The Tower of London


No tour of England would be complete without the visiting the Tower of London.

It's hard to choose between some of London's famous landmarks, frankly, but the Tower Of London just may be the most historically important of the bunch.

Dating back to the days of William the Conqueror, it still looks like something of a stronghold right in the middle of London, near where the Tower Bridge crosses over the River Thames (which is also a great photo op!).

It makes for a fascinating tour, and will probably get you in the spirit to check out a few other historical structures in town as well.

You can skip the long lines, explore the Tower of London and see the Crown Jewels with a Beefeater guardsmen for the ultimate experience.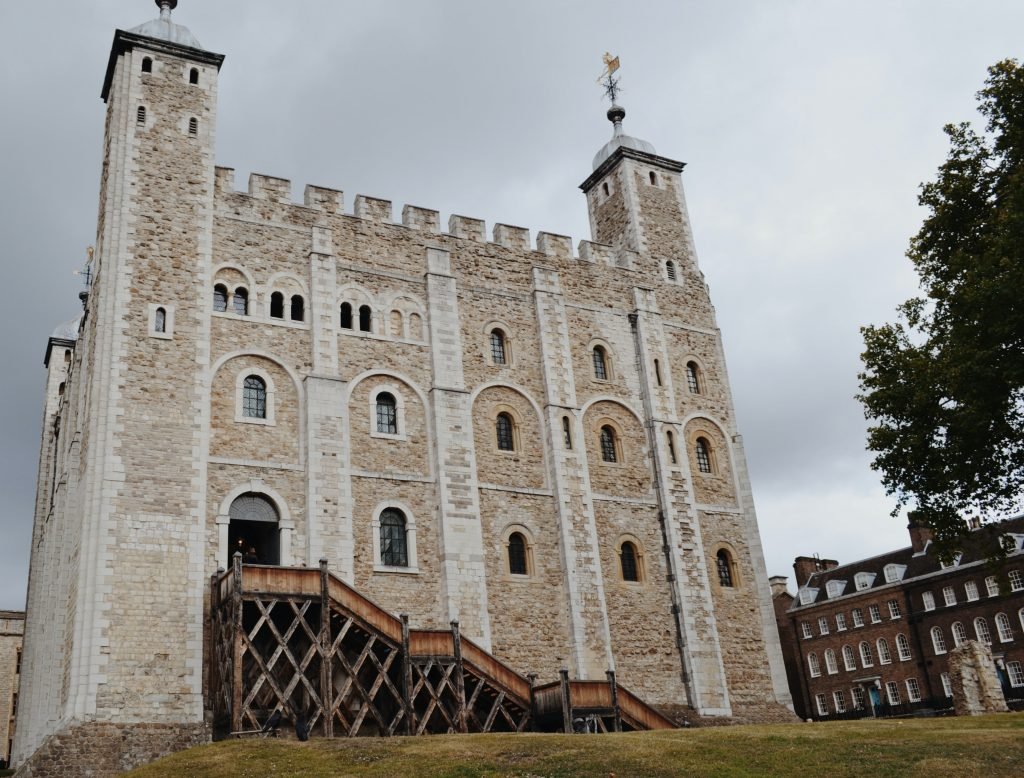 4. The Cotswolds


The Cotswolds can't rival the Lake District for sheer natural splendour, but it might be just as attractive a region in its own right.

This semi-rural area west of London is a perfect snapshot of what so many people around the world imagine to be the English countryside (The Holiday anyone?).

There are low hills, storybook villages, herds of sheep, and rolling roads that make it charming to visit even if you're simply driving through.


5. Old Trafford


Tt's tricky to narrow down the iconic football stadiums around England, but Old Trafford has to take the top spot.

Located in Manchester, Old Trafford is over 100 years old and houses possibly the most beloved football team in the world in Manchester United.

You can enjoy a full guided tour of the stadium, including the player's dressing rooms, VIP rooms and the tunnel for less than 30 EUR!



6. The Eden Project


Opened in 2001 in the Cornwall region, the Eden Project is a sort of gigantic botanical garden project meant to provide a tourist attraction and promote environmental responsibility.

In its completed form it is most notable for its huge biomes, which house hundreds if not thousands of different plants from climates all over the globe and is definitely worth a stop on your tour of England!



7. Bath's Baths


The town of Bath has fittingly become something of a spa getaway in England.

It's fitting because the city was originally founded by the Romans, who controlled outposts around the British Islands for much of the duration of their Empire.

Even today you can visit the luxurious Roman baths in Bath, and it's almost shocking how well-preserved they are.

This is a fascinating way to get a glimpse of actual Roman culture and is a must for your England trip.



8. Dover Castle


There are tonnes of magnificent castles in England, but Dover Castle is one of the best, having commanded the gateway to the realm for nine centuries.

For a castle that was originally constructed in the 11th century, as well as one that actually served an active defensive purpose, it's in remarkably good shape, and its situation right over the water makes it all the more beautiful.

Purchase your admission ticket for Dover Castle in advance here.



9. Hadrian's Wall


Every tour of England involves a lot of Roman history, and that's exactly what we're getting back to with this one.

As you may well know, Hadrian's Wall stretched across the entire width of England in the North, and was built by the emperor of the same name in the 2nd century.

While it's now basically a chain of relatively low ruins and guardhouses, it represents a fairly incredible old world achievement, and another symbol of how special ancient England was to the Romans.



10. Red Lion


You can't visit England without drinking a cold beer in a traditional English pub, and so it seems only fair to name one of the most well-regarded ones in the entire country.

Red Lion is located in Westminster in London, and exists at the site of a pub that dates back to the 1430s, though it wasn't always called Red Lion.

It's been visited by the likes of Charles Dickens and Winston Churchill, and remains a major feature on lists of England's best pubs.



Planning a tour of England? Here's what you should know.


The currency in England is the Great British Pound (GBP), NOT the Euro.

England is not the cheapest destination out there, but you can certainly avoid getting ripped off by avoiding tourist bars and restaurants, for example the ones in the main square in Covent Garden. Don't be afraid to get a little off the beaten track.

Pickpocketing and robbery are fairly common in England. Store your valuables and money in separate places and make sure you have a purse that prevents your cards being scanned from outside and an anti-theft backpack.

If you're planning a trip to England, then I strongly recommend buying travel insurance. I NEVER travel without insurance, and I've seen too many others get landed with huge medical bills as a result of not having had insurance, that it's something I'll never neglect to buy. My recommendation for great travel insurance is World Nomads. You can read my World Nomads review here.



And that concludes my list of 10 places you must include on a tour of England! How many have you visited? Make sure to leave your thoughts in the comments below!

If you liked this article and would like to support my work, please click the button above to donate a couple of bucks and buy me a coffee. The ad revenue that I receive on this website is minimal, so support from my readers enables me to keep creating content that you (hopefully!) love to read.

Disclaimer: Travelling Jezebel uses affiliate links. If you make a purchase on a recommended site, I may make a small commission at no extra cost to you.