Prior to visiting Hamburg, I didn't know a thing about it.

If you want total honesty, I wouldn't have been able to point out Hamburg on a map, and as a travel blogger from Europe, that's very embarrassing (spoiler: it's in the north).

However, when I was invited to visit Hamburg for the Reeperbahn music festival back in 2019, I couldn't resist, and if my Hamburg city break taught me anything about Hamburg, it's that Hamburg is a very musical city.

Seriously, there are so many unique things to do in Hamburg if you're a music lover, from the live music scene to the stunning Elbphilharmonie concert hall, tonnes of The Beatles history, and so much more.

After experiencing the thriving Hamburg music scene, I decided to put together this alternative guide to the city, so if you enjoy rock, roll, and everything in between, this one's for you.

Here are 7 unique things to do in Hamburg for music lovers.



Unique Things to Do in Hamburg for Music Lovers


Hamburg at a Glance


Hamburg is a young, vibrant city that has a long history with music, and it prides itself on its musical talent, showcasing emerging talent in its many live music venues.

Contrary to what people from Liverpool will tell you, Hamburg was arguably responsible for The Beatles!

While they may have been born in Liverpool, John Lennon himself said, 'I grew up in Hamburg,' and esteemed Beatles author Mark Lewisohn famously said 'No Hamburg, No Beatles' – take THAT Liverpool! 😉

The St. Pauli area is particularly infamous, with dive bars, live music venues, massage parlours and sex shops sandwiched in-between hipster coffee bars and thrift stores galore.

There's a real eclectic vibe throughout the city, and whether you're more interested in smooth jazz or heavy metal, classical symphonies or The Beatles' greatest hits, you will find your tribe in Hamburg.



7 Unique Things to Do in Hamburg for Music Lovers


1. Attend a Beatles Tour


Regardless of whether or not you're a fan of The Beatles, you can't visit Hamburg without indulging in a bit of Beatles tourism, as this is the place where they established themselves.

The Beatles moved to Hamburg before they achieved worldwide fame and success, and it wasn't easy – during their time in Hamburg, the group squatted in an old cinema with no hot water, no windows, and no heating.

Every minute was spent performing – seriously, they played at the Top Ten Club for 92 nights in a row, from 7pm to 4am. Back then, they only had one hour's worth of material, so they would make each song last for 45 minutes just to get through the night!

This all added up, and The Beatles winded up spending more hours playing music in Hamburg than anywhere else in the world, racking up 1200 hours on Hamburg stages!

And how do I know all this?

Well, I attended a Beatles Tour with local musician Steffi Hempel!

After meeting Steffi at Beatles-Platz (where else?), my group and I enjoyed a very informative walking tour to some of the main spots that The Beatles frequented, from the clubs that they played at to the cinema that they lived in, as well as that famous 'John Lennon Doorway' from the Rock & Roll album.

Sandwiched in between the stories were performances of The Beatles songs by Steffi herself, on her ukulele!

This made the tour super fun and unique, even if I did have to get over the initial embarrassment of passersby giving us some very odd looks!

For more information about Steffi Hempel's Beatles Tour then just click here to visit her website.



2. Catch a performance at the Elbphilharmonie


Opening its doors for the first time in January 2017, the Elbphilharmonie Concert Hall is one of Hamburg's most important and iconic buildings and attending a concert there is one of the most special and unique things to do in Hamburg.

Situated on the banks of the river Elbe and surrounded by water on three sides, the Elbphilharmonie is home to 3 concert halls, a hotel and 45 private apartments, as well as jaw dropping 360 degree views over Hamburg, which can be enjoyed from the plaza viewing platform (this is free to go up to).

While I was in Hamburg, I attended a stunning performance from Anna Ternheim vs. the Kaiser Quartett, and it was a real bucket list experience!

To see what's on at the Elbphilharmonie, just click here.



3. Go backstage at the Elbphilharmonie


If you want an even deeper understanding of the Elbphilharmonie and its inner workings, why not book a behind-the-scenes tour?

After travelling up the 80-metre long escalator, you'll arrive at the plaza, where you can step out onto the balcony and enjoy the views over Hamburg.

The windows are curved to give the effect of waves (in fact, the entire building is supposed to look like a giant wave), and, our guide informed us, they are incredibly difficult to make and incredibly expensive!

Your tour will continue on to the Recital Hall and Grand Concert Hall, which has some of the best acoustics in the world!

Even though there are over 2000 seats in the Grand Concert Hall, you are never more than 30 metres away from the conductor, and every single one of its 10,000 gypsum fibre panels is INDIVIDUALLY SHAPED to ensure targeted sound distribution that reaches every nook and cranny of the hall.

After touring the main halls, you'll head downstairs to the Kaistudio (practice rooms), where you might be lucky enough to see artists practicing for their evening performance!

Next, you'll descend into the body of the machine, seeing the inner workings of the building (it isn't so glamorous!), before finishing the tour on the roof of the Elbphilharmonie.

This tour is undoubtedly one of the most unique things to do in Hamburg, and if you're into music, acoustics or architecture, I highly recommend it.

You can learn more and buy tickets here.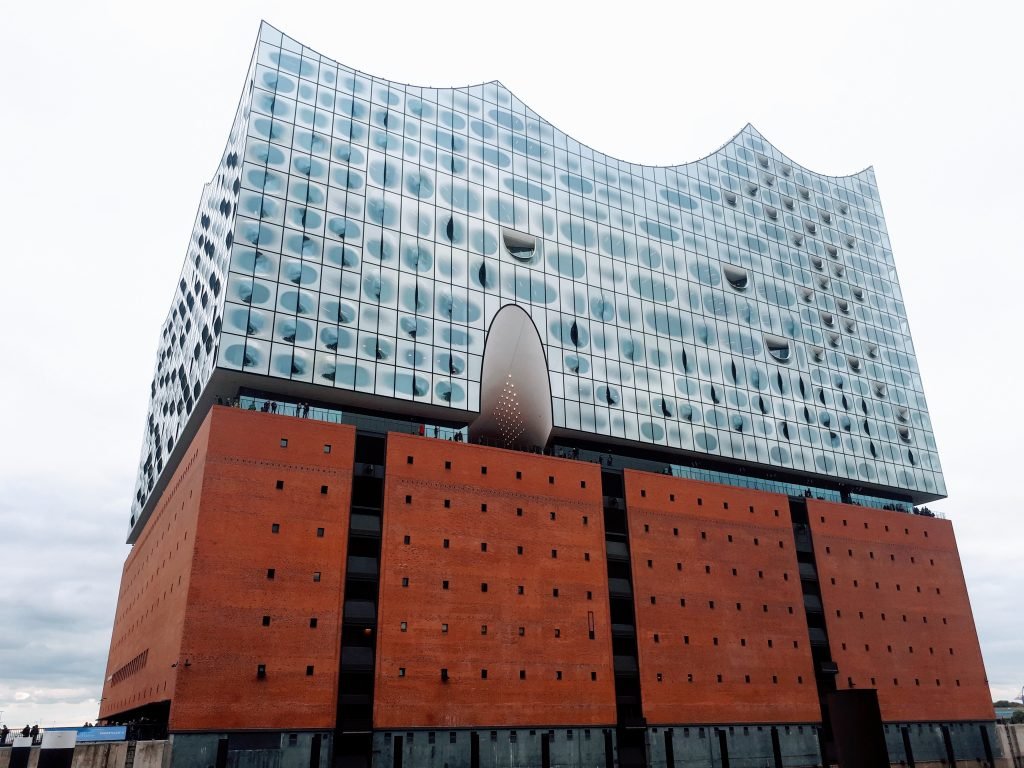 4. Visit Hamburg's best record stores


Another impressive facet of Hamburg's music scene is the sheer number of independent record stores that operate within the city – there are over 30 record stores currently in Hamburg!

'Vinyl tourism' is continuing to grow in Hamburg, due to both the density and diversity of record stores in the city, many of which place emphasis on newly-pressed records and the current music scene rather than second-hand vinyls (although of course, you can find those too).

During my Hamburg trip, I met with DJ Booty Carrell, who took me to some of Hamburg's best record stores.

Here's where we went:



Freiheit & Roosen


Freiheit & Roosen is both a neighbourhood hangout for local people and a record store that promotes the most niche and forward thinking music out there.

In addition to being a record store, it's also somewhat of an eclectic junk store, and through the dusty windows you will see rubber ducks, broken dolls, books about atomic bombs, and perhaps a naked mannequin or two.

Freiheit & Roosen can be found at Kleine Freiheit, 80; 22767.



Zardoz Records


At its prime Zardoz Records had three record stores in Hamburg, as well as its own distribution company and vinyl import company.

However, it now focuses all its efforts on just one.

Zardoz stocks a wide range of music, both new and vintage vinyl.

Zardoz Records can be found at Marktstraße 55, 20357.



Hanseplatte


Hanseplatte was founded in 2006 with financial support from the economic department of Hamburg.

It focuses on different kinds of music from Hamburg itself, as well as stocking souvenirs, books and clothes that are all Hamburg themed.

Hanseplatte is located at Neuer Kamp 32, 20357.



Groove City


Originally specialising in rap and soul music, Groove City now places a lot of emphasis on global music, with lots of Ethiopian, Turkish, Nigerian and Persian content nestled within its walls.

Booty Carrell summed it up brilliantly when he said 'It's a store where you might not find what you're looking for; you'll rather find things you haven't been looking for,' making Groove City my favourite kinda place.

Groove City can be found at Marktstraße 114, 20357.



Flohschanze Flea Market


Situated around the old cattle slaughterhouse, Flohschanze Flea Market is a place where you can not only buy records, but just about anything else your heart desires (and a few it doesn't!).

Flohschanze is delightfully eccentric, brilliantly weird, and paying it a visit is certainly one of the most unique things to do in Hamburg.

Flohschanze Flea Market is open every Saturday from 8-4pm and can be found at Neuer Kamp 30, 20357.



5. Take a photo at John Lennon's doorway


John Lennon fans among you may recognise this otherwise unremarkable doorway from the 1975 Rock 'n' Roll album cover.

Taking a photo in front of this doorway is somewhat of a rite of passage for music fans visiting Hamburg, but be warned – it really is just a door!

To find the John Lennon doorway, go through the passageway named Jäger-Passage at Number 22 Wohlwillstraße. The John Lennon doorway is the first doorway on the right (you may have to push through a gate that reads 'Keep Out,' but nobody will bother you).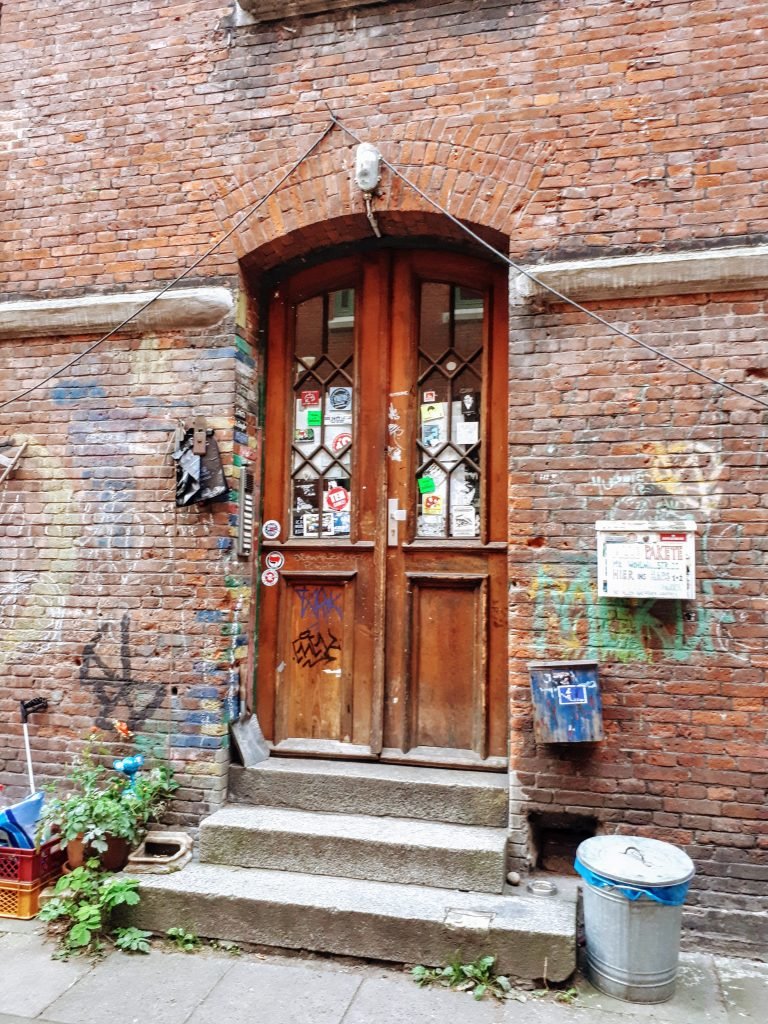 6. Discover Hamburg's live music venues


An integral part of Hamburg nightlife is its live music scene, and during my trip I got to witness a whole lotta live music at some of Hamburg's most iconic venues!

Noteworthy live music venues in Hamburg include legendary Molotow, which has a couple of inside stages and a backyard area with an outdoor stage and some bars, Mojo, which is a unique underground club that sometimes holds DJ sets in the toilets (!), and the Indra and Kaisarkellar clubs, which were the places that The Beatles started their music journey playing in.



7. Attend the Reeperbahn Festival!


The Reeperbahn Festival is an annual 4-day event held at the end of September that has the record of being Europe's biggest club festival!

Every live music venue in the St. Pauli district hosts international acts day and night, and many smaller stages pop up outdoors as well.

With over 360 different gigs, readings, art exhibitions and movie screenings, it really is non-stop, and you'll find all kinds of music on offer, from heavy metal and punk to indie, hip-hop, jazz, and soul.

I attended the Reeperbahn Festival in 2019, and it was SO much fun (you can read my review here).



Hamburg: Know Before You Go


The currency in Hamburg is the EURO.

Hamburg can easily be reached by bus. My go-to bus travel in Europe is always FlixBus. Flixbus is the most extensive bus network worldwide and all Flix buses have Wi-Fi, extra legroom, charging ports and the ability to modify your booking just 15 minutes before departure! Click here to book your Flixbus to Hamburg.

Hamburg city centre is very close to the airport. Every train from Hamburg airport goes to Hamburg Hauptbahnhof (Hamburg Central Station), takes just 25 minutes and costs a couple of euros.

Uber is now available in Hamburg, as well as another app named FREENOW, which I've used myself for years without problems.

Most people in Hamburg speak English but it is still polite to learn a couple of words of German before you go! Guten tag means 'hello' and danke is 'thank you.'

It is legal to drink on the street in Hamburg, and all along the Reeperbahn strip there are 'takeaway beer' kiosks that sell cheap beer that you can – as the name would suggest – take away.

Hamburg is one of the most expensive cities in Germany, but it is still around 16% cheaper than London (with rent being 60% cheaper!). With that being said, you will still have to budget a bit more for a trip to Hamburg than you would in other Western European cities (Hamburg is more expensive than Berlin, Rome, and Barcelona).

Public transport in Hamburg is excellent and cheap.

Most shops are closed on Sundays so be sure to stock up on essentials beforehand!

A great way to save money in Hamburg is by purchasing the Hamburg CARD. The Hamburg CARD starts at 11.90 EUR for 1 day and provides unlimited travel by public transport, as well as hefty discounts on museums, tours and restaurants. To find out more, just click here.

Hamburg is one of Germany's rainiest cities and it gets cold. Remember to pack accordingly when visiting Hamburg.

The Reeperbahn area is home to many brothels and strip clubs. Though seedy, it is a very safe area.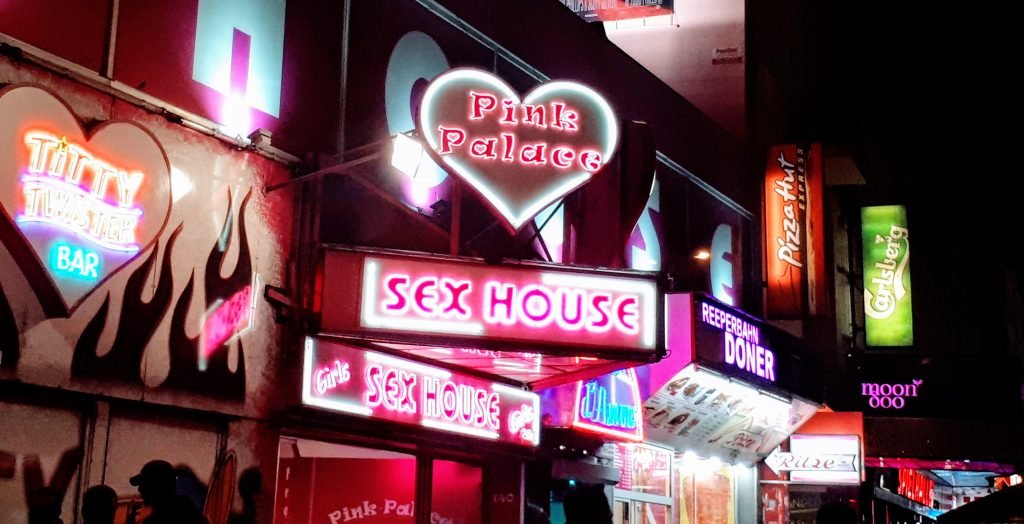 Unique Things to Do in Hamburg | Final Thoughts


Unfortunately, this brings my musical pilgrimage to Hamburg to an end!

I hope that I've managed to give you some ideas of quirky and alternative things to do in Hamburg, and show you that no matter what your taste in music, there is something for everyone in Hamburg.

Whether you're a die hard Beatles fan or a vinyl nerd, a sophisticated classical music fan or a grungy metal head, Hamburg has you covered.

I had a blast in Hamburg and I am super excited to visit Hamburg again in the future and see what else this awesome city has to offer!

That's all I've got for today, but as always, if you have any questions then please don't hesitate to reach out in the comments section below and I will get back to you.

Until next time,

XOXO


If you liked this article and would like to support my work, please click the button above to donate a couple of bucks and buy me a coffee. The ad revenue that I receive on this website is minimal, so support from my readers enables me to keep creating content that you (hopefully!) love to read.

Disclaimer: I visited Hamburg as a guest of Hamburg Marketing GmbH. All opinions are my own.