Affiliate marketing vs. network marketing – are they the same thing? They're often used interchangeably, but do they actually describe the same type of business, and if not, what is the difference between affiliate marketing and network marketing?

More importantly, which one is better?

These days everybody wants to be their own boss, work from anywhere and make money while they sleep.

Phrases such as 'passive income' and 'financial freedom' are used by both affiliate and network marketers alike, but are they really attainable goals, or just buzzwords used to sell you a dream?

Let's take a dive into affiliate marketing vs. network marketing and see which (if any!) is the better option.



Affiliate Marketing vs. Network Marketing – What's the Difference?



What is affiliate marketing?


Affiliate marketing is a marketing technique where you promote somebody else's product or services and make a commission from every product/service that somebody buys as a direct result of your efforts. These purchases are tracked using a unique link that lets the company know which affiliate referred the customer to them.

The 'publisher' or 'merchant' refers to the company that produces the product, the 'affiliate' is the one who promotes and product, and the 'customer' is the person who buys it.

The affiliate can work directly with the publisher, or they can use something called an 'Affiliate Directory' or 'Affiliate Network.'

An example of a publisher that I work with directly is my hosting provider, Siteground. I receive my unique tracking link directly from Siteground and I can use that link to recommend Siteground as a hosting service. If somebody signs up using my link, Siteground pay me a commission.

This can get messy if you're an affiliate for a number of companies, and so Affiliate Networks aim to make the process easier for both publishers and affiliates.

An Affiliate Network that I am a part of is AWIN. AWIN is a huge directory of both affiliate marketers and companies. I can search the database for companies whose products I want to promote (AWIN's database includes M&S, Boohoo, Missguided, Etsy and more), and all of my links, commissions and sales are tracked in one place.

People become successful with affiliate marketing, usually by creating their own niche sites that rank well on Google. People search Google for the product that you're recommending, they click through to your website, and they buy the product. You receive a commission for this, usually as a percentage of the product cost.

You can think of the affiliate as something like a middleman.

For example, I recently wrote a gift guide for travel lovers. If people are browsing the internet for gift ideas for people who travel, they may find my article and end up buying one of the products listed. This is also true for my post on boho rugs.

These articles have been written to appeal to people actively looking to buy products, and they have been optimised so that they feature on Google.

This, in a nutshell, is affiliate marketing.



What is network marketing?


Network marketing is also known as multi-level marketing, and it is a business model where you do earn money by recommending products to people, but you can also earn money by recruiting others into the business (getting them to join your 'team').

Unlike affiliate marketing, where you can promote as many businesses as you like, network marketing involves promoting the products of one company. An example of a network marketing company is Monat, and the network marketers who are signed up with Monat promote Monat's haircare products to their social network.

You typically have to pay the network marketing company to promote their products (usually in the form of a sign-up fee and 'starter pack'), while affiliate programmes are free to participate in.

Another characteristic of a network marketing company is that it has a hierarchical structure (this is why network marketing is also called multi-level marketing).

Unlike affiliate marketing, where there is just the customer, the affiliate, and the publisher, there are often many more 'layers' in a network marketing company, and the more layers there are, the more money the network marketer will make.

For example, if you are a network marketer and you sign somebody else up to the company as another network marketer, you will receive a percentage of their earnings. If that person recruits someone, you will also receive a percentage of that person's earnings as well.

This continues down in multiple levels, and so the people who recruited the most people always make the most money.

When you sign up as a network marketer, a percentage of your earnings will go to the person who signed you up, as well as whoever signed them up and so on. In other words, most of your money will be trickling up to the higher ranks.

However, the emphasis on recruiting means that this business model is ultimately unsustainable, and it is for this reason that network/multi-level marketing is often compared to pyramid selling.

The Wikipedia diagram below illustrates just how unsustainable this is – after just a few levels of recruitment, the business would have recruited everybody on the planet and there would be no-one left to recruit!





Another downside of the recruiting element of network marketing is that you are intentionally saturating the market by hiring your own competitors.

Let's take Scentsy, for example, a network marketing company that sells wax melts.

I might be the only person in my neighbourhood selling Scentsy, but because I earn more money by recruiting people into the business, I manage to convince my two best friends, my neighbour, my mum, and a couple of old high school friends into selling Scentsy.

If each one of those people recruits just another two people into Scentsy, there will be a huge number of Scentsy reps in my neighbourhood, and only a certain number of people around to buy the wax melts! I have saturated the market and made selling Scentsy products infinitely more difficult for myself.

Because the business model is unsustainable, most people who join network marketing companies lose money.

In fact, after studying 350 network marketing companies, Jon M. Taylor found that 99.6% of people in network marketing make no money or actually lose money.

It is because of this huge unlikelihood of making money that I don't recommend network marketing on this blog.



Affiliate marketing vs. network marketing – Some key differences


Cost to join


There is generally no cost to become an affiliate marketer for a company.

The only affiliate marketing network that I have paid money to join is AWIN. The sign-up fee was £5 and was turned into 'credit' (meaning you get it back when you get your first pay cheque).

Of course, if you want to build your own website, there are costs that come with that, but you do not have to pay to be an affiliate marketer.

With network marketing, you have to pay to join the company. This can cost anywhere from $100 all the way into the thousands.

You are then expected to 'live the product' that you are promoting by constantly using it and posting pictures of the results on social media (the company do not give you the products for free, like when an influencer collaborates with a brand).

You are expected to pay for any and all costs related to promoting your business, such as social media promotion, equipment (like a ring light or webcam), product samples etc.

In other words, network marketing is a lot more expensive than affiliate marketing, and so this is a big difference between affiliate marketing and network marketing.



Monthly quotas


Another difference between affiliate marketing and network marketing is that with affiliate marketing, if you don't sell any products, nothing happens.

You aren't 'demoted' to a lower rank (because there are no ranks), you don't lose your previously-earned commission, and you aren't booted from the company.

All that happens if you make zero sales in a month is that you don't make any money that month.

With network marketing, you have to hit a minimum sales quota each month (this is usually called 'personal volume' or 'qualifying volume' but all it really is is a sales target).

If you fail to meet this target, you will either lose your rank in the company, not receive your commission, or even be kicked out of the company.

If you are struggling to make sales but you don't want to suffer the consequences of this, you can game the system by purchasing products yourself as this will count to your sales target.

However, who wants to spend money in order to keep their place within a business?

Certainly not me.



Passive Income


Most affiliate marketers like to shout from the rooftops that affiliate marketing is a great way of earning 'passive income,' but I think that that's pretty misleading.

Sure, when you have an established website that is garnering thousands of clicks and sales a day, you are making passive income, or 'making money while you sleep.'

However, building a website takes time. You have to learn SEO, write quality content, build a brand and nurture your following (perhaps with an email list or social media presence). There is a lot of work before you get to the stage of making big bucks while you sleep, and that's totally fine – you just have to be prepared to put the work in, and not many people are.

With network marketing, it is possible to make a large amount of money through passive income, but across the board, only a tiny percentage of network marketers are able to do this (usually less than 1%).

This is because in order to make lots of money in network marketing, you cannot rely on product sales alone. You have to recruit hundreds and thousands of people into your 'team' so that you can make money from their sales.

Honestly, I dislike it when people refer to affiliate marketing OR network marketing as passive income. Making passive income with network marketing is so rare that it's basically a myth, and the so-called 'passive income' from affiliate marketing is the result of (usually) years of grit and determination.



Number of businesses you promote


As an affiliate marketer, there is no limit to how many companies I promote. On this blog, I often promote my favourite hostels using my Hostelworld affiliate link, my favourite homeware from Etsy, my favourite travel insurance from World Nomads, and other miscellaneous products using the Amazon Associates programme.

With network marketing, most network marketing companies either restrict you from being part of another MLM, or they have strict rules about promoting another company's products or 'business opportunity.'

What's more, promoting more than one network marketing company will make it look like you are unsuccessful in both, and just doesn't send a great message to the people who might be considering signing up to your team.

Generally, people in network marketing only promote the products from one company, while affiliates have the freedom to promote as many companies as they like with no adverse effects.



Affiliate marketing vs. Network marketing – Which is best?


I strongly believe that when it comes to affiliate marketing vs. network marketing, affiliate marketing wins every single time, and I hope that I've managed to show you why in this article!

I find the network marketing business model to be unethical, and I think that network marketing companies are usually just pyramid schemes in disguise.

I mean, sure – a tiny percentage of people make really great money network marketing, but the business model makes it mathematically impossible for everybody to succeed.

With network marketing, there always needs to be a majority of people at the bottom who are sending the money up to the people at the top.

When it comes to affiliate marketing, although it is still a highly competitive industry, there are an infinite number of things that you can promote.

You could build a website dedicated to anything from gaming laptops to coffee tables, house plants to power tools – whatever your passion is, you can create a niche website dedicated to that passion and begin promoting and reviewing products that your readers will find relevant.

As long as you are committed to consistently writing content, learning SEO and putting in the hours needed to build a profitable site, there is nothing stopping you from making 5, or even 6 figures a month!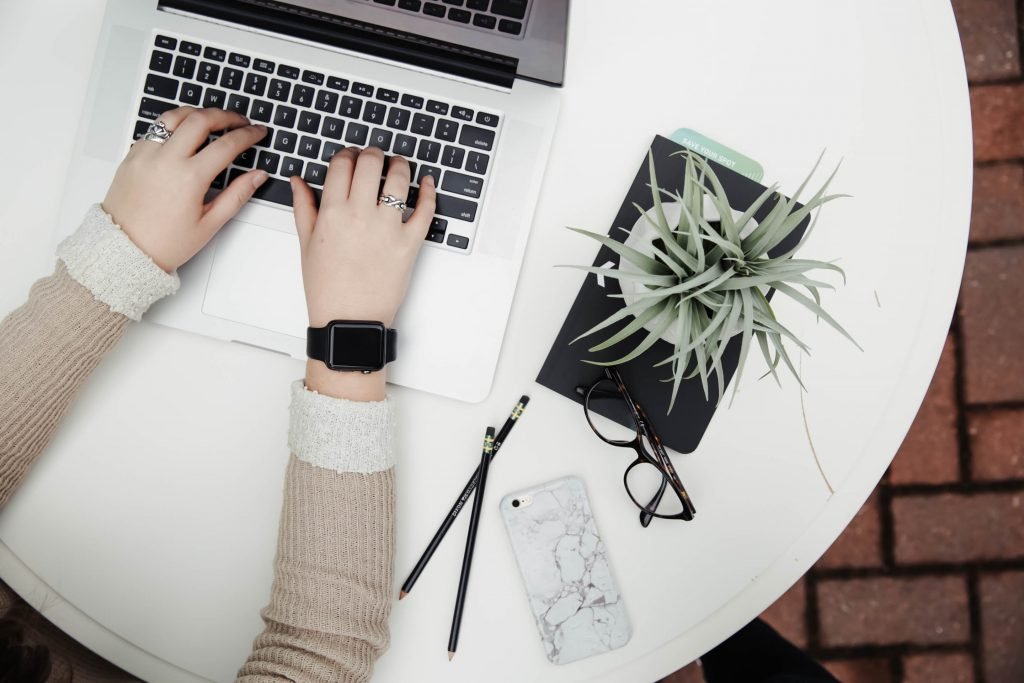 Getting started with affiliate marketing


Most articles like this one are written by people who have created their own course on how to make money with affiliate marketing.

That ain't me.

With that being said, I do have a few recommendations of courses and other tools that may be useful if you want to build a blog and make money with affiliate marketing.

The following links are affiliate links, which means that I may make a small commission if you decide to purchase anything I recommend!



Affordable affiliate marketing courses


Affiliate Marketing Diploma – This Centre of Excellence course will teach you all you need to know to get started with affiliate marketing and build your own successful affiliate marketing business. The usual price is £147, but if you use code TRAVELLINGJEZEBEL466 you will get 70% off!

Blogging Business Diploma Course – This is another Centre of Excellence course that will help you turn your blog into a business. This course is usually £127 but you can get 70% off using the code TRAVELLINGJEZEBEL466.

Travel Blog Prosperity – This is a great blogging course that I personally used. There is SO MUCH material on this course and you can get your first month for only $9 (usual price $59.29) when you use code JEZEBEL. You can read my review of Travel Blog Prosperity here.

Social Media Marketing Diploma Course – if you don't fancy building your own website, you can create a successful affiliate marketing business using only the power of social media! Turn your socials into money with this course. It is usually priced at £127 but you can get 70% off with code TRAVELLINGJEZEBEL466.



Blogging tools I swear by


GoDaddy – I used GoDaddy to buy my domain name. I've been with them for years and I love their low cost and user-friendly interface. You can get 30% off GoDaddy with this link.

Ezoic – this is the ad network that I use. It enables me to make money based on how many people visit my website (even if they don't click on my affiliate links!). In the past, you had to be receiving 10,000 monthly visitors to your site to join, but they've recently scrapped that and so you can start running ads and making money on your website from the very beginning. Ezoic is free to join.

Siteground – this is my hosting company and I love them. I have been with them for 3 years and they offer so much to their publishers, including a free business email address, site speed tools, caching tools and 24/7 customer support. I highly recommend Siteground for your website hosting.

Bluehost – this is another popular hosting company that I recommend.

Mailchimp – I use this tool for my mailing list. Having a mailing list is invaluable as it is a direct way to contact your biggest fans and let them know about your favourite products! Mailchimp is free up to your first 2000 subscribers.

17th Avenue – where I bought my WordPress theme from. This is the design of my website. The one I'm using is called Mia.

Keysearch – if you want to be a successful blogger, you need to learn SEO, and if you're learning SEO, you need a paid keyword research tool. Keysearch is by far the cheapest on the market, and I absolutely swear by it. Get 20% off your Keysearch subscription with code KSDISC.



Affiliate marketing vs. Network marketing | Final thoughts


I hope that I have managed to show the main differences between affiliate marketing and network marketing, and then when it comes to affiliate marketing vs. network marketing, you may be better off with one rather than the other!

Affiliate marketing is not for everyone (and network marketing is certainly not for everyone!).

With that said, I am a huge believer in the potential of affiliate marketing, and if you want to have your own successful online business, affiliate marketing is the way forward.

If you have any questions about anything I've said or the services I've recommended, please don't hesitate to ask me in the comments section below and I will do my best to help you out!

Until next time,

XOXO

If you liked this article and would like to support my work, please click the button above to donate a couple of bucks and buy me a coffee. The ad revenue that I receive on this website is minimal, so support from my readers enables me to keep creating content that you (hopefully!) love to read.

Disclaimer: Travelling Jezebel uses affiliate links. This means that if you make a purchase on a recommended site then I may make a small commission at no extra cost to you.