We've all experienced it.

That girl that we went to high school with 15 years ago sliding into our DMs with the overly familiar 'Hi hun! How have you been? I've just started my own business and I think that you would be AMAZING at what I do! Would you like to know more? xxx' message, which seems super out of the blue considering that you guys NEVER EXCHANGED TWO WORDS WHEN YOU WERE AT SCHOOL TOGETHER.

Congratulations, you've just been pitched to join an MLM. But what is MLM?

Don't worry, we'll get into it.

Curious, you go to their feed to see images of them boasting about how their new hair/skin/fitness regime has transformed their life, and how they are absolutely loving being a boss babe 'business owner' who is 'working from their smartphone' and living a lux life just by recommending 'products that they already use' to their family and friends.

It sounds amazing, right? We've all dreamed of travelling the world and running our own businesses from the beach as we sip piña coladas and rake in passive income.

It is this glittering image that multi-level marketing companies (also known as MLMs or network marketing companies) are selling, along with the promises that 'anybody can do it' and 'running your own business is easy.'

Does all of that sound too good to be true?

Well that's because it is.



psst – If you stick around to the end, there's a freebie in store for ya 😉



However, it is sometimes difficult to get the facts from these notoriously vague 'MLM huns' (known as such because of their over-familiarity with people they barely know and excessive use of words like 'hun,' 'babe' and 'chick.'). Because of this, I decided to put together a post designed to educate people about the realities of MLM schemes, to try and avoid more and more people being sucked in.

This post will define just what MLM is and why MLM companies are so bad, how MLM schemes differ from illegal pyramid schemes, how the worst MLM companies actually oppress women, and how they all employ shady cult tactics to recruit their victims.



Why MLM Companies Are the Absolute Worst


MLM Meaning


What does MLM mean?

Well, the meaning of MLM is multi-level marketing, and MLM companies are also known as network marketing, direct sales or party plan companies (or, controversially – pyramid schemes).

MLMs have been around for years, and popular MLMs include Color Street, Avon, Beachbody, It Works! and Isagenix.

As of November 2018, more than 18 million Americans were involved in an MLM, and with the multi-level marketing industry as a whole generating a staggering $192 billion in 2018 alone, MLMs are not something that we can ignore.

Distributors in MLM schemes do not receive a salary, but instead earn money from selling products to people they know, also making commission from every person that they sign up to the company, as well as commission from the sales and recruits generated from THAT person, continuing down in multiple levels (hence multi-level).

The people underneath you in an MLM are known as your 'downline,' and additional commission is earned from the initial 'investment' that everybody must make in order to join the MLM.

You see, in order to be part of an MLM, you first have to purchase their products in bulk as well as purchasing a training or starter kit. A Monat sales rep tried to get me to spend 299 USD to join her 'tribe' and be a Monat seller, but MLM startup costs can amount to thousands of dollars (Lularoe's startup costs range from 5000-6000 USD – yes, you have to pay to work in an MLM).

Thus, if the person at the very top of an MLM scheme recruits 10 people, and each of those 10 people recruit another 10 people, and each one of those people recruit another 10 people, there is a lot of income trickling up to the top of the pyramid structure, and so the person at the top is making a lot of money, with the people at the bottom of the pyramid structure making the least amount of money.

The ultimate aim of somebody in an MLM therefore, is to have as many people in their 'downline' as possible, enabling them to make large amounts of passive income for little work.

Basically, anybody successful in an MLM company is benefiting from other people doing the hard work for them, kinda like those 'write my essay' services that some students use.

It is important to note that upon first reading, this may seem no different to a typical corporation in which the CEO makes the most money. However, in a legitimate company, the people below the CEO are guaranteed benefits and salaries, and do not depend on infinitely recruiting new members to the company. This is in stark contrast to the people in an MLM, of whom 99% actually lose money.




What Are the Worst MLM Companies?


All MLMs are bad, but some are worse than others. Below is a list of MLM schemes that have either faced lawsuits, are notorious for making people lose money, or are generally just shady (even for MLM standards).

The worst MLM companies include:


LuLaRoe – sellers pay up to $6000 dollars to join this women's leisure-wear company and receive bad quality clothes in prints they cannot choose. LuLaRoe is currently facing over a dozen lawsuits.
Herbalife – the FTC mailed cheques to 350,000 people who lost money selling Herbalife products and ordered it to significantly restructure itself.
Jeunesse – skincare MLM facing a billion dollar lawsuit for operating as a pyramid scheme.
doTerra – essential oils company claiming its oils can cure almost anything. Sellers have been known to suggest that people turn away medical treatment in favour of using oils instead.
Amway – has been investigated multiple times in many countries for pyramid scheme allegations.
Younique – bad quality makeup sold by 'makeup artists' who have not had any training.
Arbonne – very overpriced makeup and little chance of making money, this MLM scheme preys on women, with 75% of its consultants being female.



The Meaning of MLM and 6 Reasons Why MLMs Are the Absolute Worst


1. 99% of People in an MLM Lose Money


Do people actually make money from MLM schemes?

Let's start with the numbers, shall we? After studying 350 MLMs, the Jon Taylor found that 99% of people who join multi-level marketing companies lose money.

This statistic does not just apply to the worst MLM companies.

It applies to ALL MLMs.

That's right. If you join an MLM scheme then you only have a 1% chance of not losing money.

Not a 1% chance of getting rich.

A 1% chance of not losing money.

The statistics available on the income disclosure statements of the MLM schemes themselves don't seem to do much to contradict this. In Arbonne, 66% of ACTIVE consultants (read: those not in the 99% of people losing money) make an average of $839 per year – this meagre sum does not include expenses incurred by the consultants on buying the products in the first place or 'promoting their business.'

In It Works! 'distributors' (accounting for 83.2% of the company) made an average of $47 a month, and 'executives' (accounting for 6.53% of the company) made an average of $223 per month.

I'll repeat – I am not talking about the income disclosure statements from just the worst MLM companies. The numbers remain shockingly low across the board.

Of course, when you have a business model that involves actively recruiting your own competitors (resulting in an oversaturated market), no base pay and fees to join and participate, the only money to be made in an MLM scheme is at the top of the pyramid triangle, where your income depends on the failure of those beneath you.

Nice, huh?



2. MLMs Alienate You From Your Family and Friends


Being a network marketer means that you, by default, become annoying. With your only potential customers being your family, friends and social media followers, you have no choice but to endlessly bug those around you to buy your products.

We've all seen those girls on our friends lists whose entire feeds are aggressively promoting Monat shampoos or Arbonne face creams, and even the posts which are not explicitly selling products are promoting the MLM 'boss babe' lifestyle. I actually saw an Instagram Arbonne babe posing with her friend's newborn baby with the caption 'It's days like today that I'm grateful I work for myself…I didn't have to ask a "boss" if I could take the day off.'

Yep, that's right. MLM huns are exploiting using their friends' babies in order to recruit people to their downlines (if you think that the aforementioned caption was anything but clever marketing then you're a dummy), and it doesn't stop there. I've seen MLM gals use everything from their friends' cancer diagnoses and deaths to terror attacks as an excuse to guilt-trip people into buying their products (not surprising why so many people are anti-MLM when you think about it).

As if all that isn't doing enough to alienate MLM huns from their friends, MLM schemes actively encourage their distributors to cut ties with anybody that isn't supportive, saying that they should just forget about what everybody else thinks, cut out the 'haters' and focus on living their best #girlboss life.

Anyone in an MLMer's life who questions the pyramid scheme multi-level marketing scheme and whether their loved one is making the best decision in investing into it is dismissed as a 'dream stealer,' or someone who is 'stuck' in their 9 to 5 and 'brainwashed by society.'

It may sound dramatic, but MLM destroys families.



3. MLMs Blame You For Not Succeeding


In a system that is totally stacked against you, where 99% of participants lose money and the vast majority of those that do make money do not meet the national minimum wage, people in MLM companies are trained to blame you, the victim, for failing in a system that is designed in a way that makes it statistically impossible to 'win.'

Despite the initial promises of 'you can get paid to post on Facebook,' and 'become a millionaire using your smartphone!' that imply a 'get rich quick' deal, as soon as MLM participants begin to crack under the immense pressure from their uplines to recruit recruit recruit, they are told that 'you just aren't working hard enough,' and 'if you wanted it badly enough you'd try harder,' and 'you have to spend money to earn money.'

People that give up the 'boss babe' lifestyle, often in thousands of pounds worth of debt, are shunned by the MLM community and the 'friends' that they thought they had there. Told that they just 'didn't have what it takes' and 'weren't meant for success,' they are made to believe that it is down to some fault of their own that they are not swanning around on a yacht dripping in diamonds.



4. You Are an Unpaid Sales Rep, Not a Business Owner


One of my biggest MLM pet peeves, and one of the reasons why I am so anti-MLM is the fact that everybody in a multi-level marketing company seems to enjoy telling the world that they are a 'business owner.'

No, honey.

This is just one of the many MLM buzzwords out there.

You are an independent contractor. While this does not technically make you an employee of the company, it also does not make you a business owner. Come on now.

People working in MLM schemes do not get to choose the products they sell, how much they sell them for, what the returns/refund policies are, and the rate of commission that they receive from their downline. They do not get to create their own business strategies, change the company name, or anything else that you might expect a business owner to do.

Despite their cries to the contrary, people working in MLMs are kept on a very tight leash. Not only are they under constant pressure and scrutiny from their uplines to reach unrealistic targets every month, but their social media activity is closely monitored (with MLMers being required to post a certain number of things and cold-message a certain number of people every day), they are expected to attend online team meetings and webinars (all unpaid), 'check in' with their uplines (wait – I thought you didn't have a boss?), and even do required reading of self-help books every day!

The idea that joining an MLM company can result in you being your 'own boss' is nothing more than a big fat lie. After all, if you really were your own boss then why would you be moving up the 'ranking' system? Why would your job title be 'area manager' or 'product distributor' rather than CEO?

You're a sales rep. A sales rep that doesn't get paid.



5. MLM Schemes Prey on Vulnerable People


A big reason to be anti-MLM is that MLMs prey on people who they see as being desperate. Stay-at-home moms, college students and military wives are often prime targets for MLM huns because they are often bored, eager to make money from home, and with broad social networks ripe for recruiting. Chronically ill people are also attractive to MLM recruiters because they can be told 'hey – want to make an income while you're too unwell for a regular job?'

Stay-at-home moms are especially vulnerable because they can simultaneously be guilt-tripped ('don't you wish you could financially contribute to the household?') and have their loneliness taken advantage of. MLM recruiters know that new moms are often isolated and craving adult company, and so they promise to connect them with other moms and provide them with an entire community of supportive new 'friends' who understand exactly what they're going through and will be there for them.

Other people that fall victim to unscrupulous multi-level marketing companies are undocumented migrant communities who are desperate for work and lacking the knowledge to properly understand what it is that they are getting into. The Netflix documentary Betting on Zero talks to several Latina families that lost their entire life's savings to Herbalife after being told that it was impossible not to make big money in the company (Herbalife was later fined $200 million and ordered to 'start operating legitimately.')

It would be one thing to recruit vulnerable people if you were genuinely providing them with a great business opportunity, but when you KNOW that there is a near impossible chance of these people making any money (because you yourself are statistically not making any money and your recruits will make less than you) and proceed to encourage them to invest their last $200 into an MLM regardless, you are almost as bad as the dude sitting on top of the pyramid cone-shaped object.



6. MLMS ARE PYRAMID SCHEMES


If you're STILL asking yourself 'why do MLMs still exist?' then I shall leave you with this final point.

MLM companies are nothing more than pyramid schemes that found a loophole and thus manage to operate legally.

In a very small nutshell: pyramid schemes are illegal because their only focus is on recruiting others to the business and not actually selling a product. Multi-level marketing companies sell products as well as recruiting others to the company (sticking to the 70/30 rule of 70% product selling and 30% recruitment), and so they can be seen as legitimate companies.

HOWEVER, when you realise that the people buying the MLM products are actually just the 'independent contractors' of said MLM in order to sell them on to future 'independent contractors' of the same MLM, you have to wonder if any regular, non-MLM person is actually buying these products or if they are destined to remain within the MLM forever.

Thus, the true MLM meaning or definition is a 'pyramid scheme with a product.'

Technical loopholes aside though, the fact that MLMs have products doesn't really make a difference, even if some of those products do make it out to the general population.

Given that the vast majority of participants cannot make a net profit and overwhelmingly make losses, MLMs function as pyramid scheme, whether the FTC has caught up or not.

With a business model that is designed to generate profit for only a tiny number of people at the very top levels of the pyramid triangle, it isn't difficult to argue that all MLMs are pyramid schemes; some just come with protein shakes.



6 Reasons Why MLM Companies Are The Worst – The True Meaning of MLM | Final Thoughts


SO, that concludes why MLM companies are so bad! While MLM babes can gloss over the fact that their 'business' alienates them from their friends by saying that their friends 'just don't support them,' what you CANNOT hide from is the numbers. 99% of people in an MLM will lose money, and if you take away ONE THING from this article, then let it be that.

Did you enjoy this post? I know that it's a big change from my usual posts but this is something that I feel so strongly about as it disempowers women and can legitimately ruin lives. Please let me know your thoughts in the comments section below, and if you have personal experience of being in an MLM then I welcome your comments even more – disagree with me by all means, let's talk!



Reacting to comments…


An Alternative to Multi-Level Marketing


So then, how the hell do you make passive income online?!

Well, a much more viable alternative to network marketing is affiliate marketing.

Affiliate marketing is very similar to network marketing, but unlike multi-level marketing, you actually stand a chance at making a substantial amount of money from the comfort of your own home!

Just like multi-level marketing, affiliate marketing involves promoting products you love and making a commission every time you make a sale.

However, unlike MLM, there are no monthly quotas, no sign-up fees, no recruitment involved, and most importantly, the money that YOU earn will be going straight into your pocket, NOT trickling up the pyramid.

You can learn more about affiliate marketing here.



Affordable Affiliate Marketing Courses


If affiliate marketing sounds like something you're interested in then look no further, because I rounded up some of the best introductions to making an income with affiliate marketing on the web.

Below are a few recommendations of courses and other tools that may be useful if you want to build a blog, grow your social media account and make money with affiliate marketing.

The best bit is that if you use my discount code to sign up, you can save as much as 70%, meaning that you getting all of the material at a fraction of the price!

Here are my picks for the best affiliate marketing courses.

Affiliate Marketing Diploma – This Centre of Excellence course will teach you all you need to know to get started with affiliate marketing and build your own successful affiliate marketing business. The usual price is £147, but if you use code TRAVELLINGJEZEBEL466 you will get 70% off!

Blogging Business Diploma Course – This is another Centre of Excellence course that will help you turn your blog into a business. This course is usually £127 but you can get 70% off using the code TRAVELLINGJEZEBEL466.

Travel Blog Prosperity – This is a fantastic selection of blogging courses that you pay for monthly access to, with new material being added all the time. You can get your first month for only $9 (usual price $59.29) when you use code JEZEBEL. 

Social Media Marketing Diploma Course – Want to create a successful affiliate marketing business using only the power of social media? Turn your socials into money with this course. It is usually priced at £127 but you can get 70% off with code TRAVELLINGJEZEBEL466.



Blogging Tools You May Find Useful


If you decide that you want to start a blog and attract customers that way, you may find the following tools useful.

GoDaddy – I used GoDaddy to buy all of my domain names (website names). I've been with them for years and I love their low cost and user-friendly interface. You can get 30% off GoDaddy with this link.

Ezoic – An ad network that will enable you to make money based on how many people visit your website (even if they don't click on your affiliate links!). There is no minimum traffic requirement to sign up, so you can start running ads and making money on your website from the very beginning. Ezoic is free to join.

Siteground – This is a great web hosting company. They offer so much to their publishers, including a free business email address, site speed tools, caching tools and 24/7 customer support. 

Hostinger – This is another web hosting company. Hostinger is more affordable than Siteground, but still offers excellent features and is perfect for new bloggers.

Bluehost – This is another popular hosting company favoured by many new bloggers.

Mailchimp – Having a mailing list is invaluable as it is a direct way to contact your biggest fans and let them know about your favourite products! Mailchimp is free up to your first 2000 subscribers.

17th Avenue – 17th Avenue is where the website theme for Travelling Jezebel is from. 

Keysearch – if you want to be a successful blogger, you need to learn SEO, and if you're learning SEO, you need a paid keyword research tool. Keysearch is by far the cheapest on the market for the quality service it provides. Get 20% off your Keysearch subscription with code KSDISC.


If you liked this article and would like to support my work, please click the button above to donate a couple of bucks and buy me a coffee. The ad revenue that I receive on this website is minimal, so support from my readers enables me to keep creating content that you (hopefully!) love to read.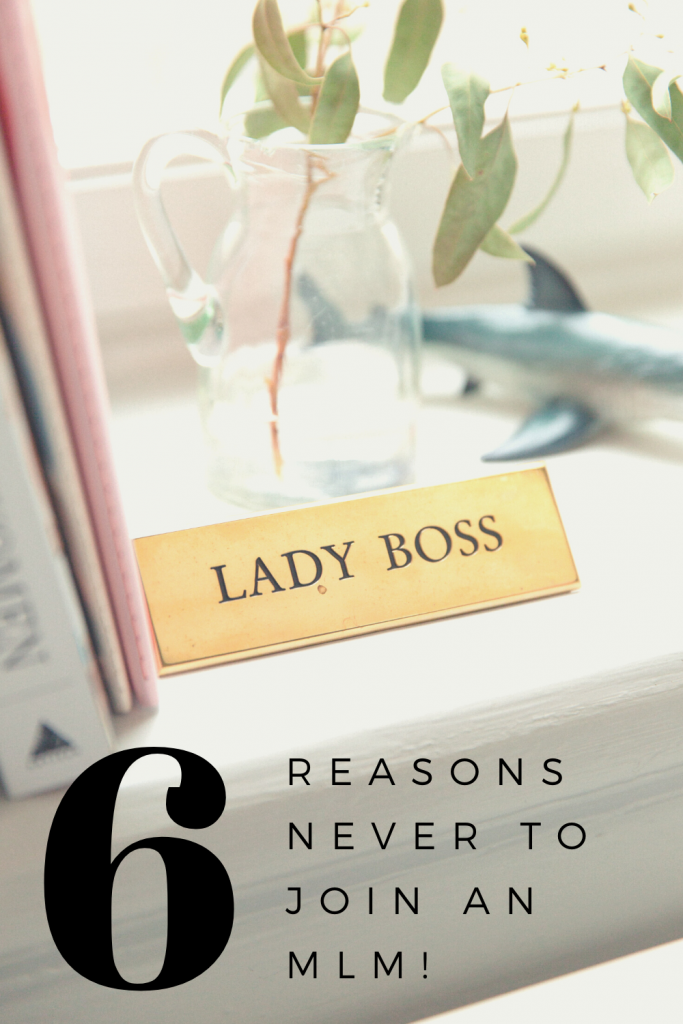 Disclaimer: Travelling Jezebel uses affiliate links. If you make a purchase on a recommended site, I may make a small commission at no extra cost to you.