If you're under 30 and on social media, chances are you've come across Arbonne. The Arbonne MLM company is one of the most popular multi-level-marketing schemes in the world right now, and hundreds of thousands of young women are taking to Instagram and Facebook to promote this incredible 'business opportunity,' with promises of 'financial freedom' and being able to 'be your own boss' and 'make money from your phone.'

Sound familiar?

Many multi-level marketing companies like Arbonne use phrases like these in their sales pitches social media posts all the time, and it's easy to see why – who wouldn't want to own their own business, work from anywhere in the world and never have to worry about money?

It sounds incredible. It also sounds too good to be true, and you know how the saying goes – if it sounds too good to be true, it probably is.



I have written before about MLM schemes (if you are unsure of what multi-level marketing is then you should definitely check out that article out before this one) and why I believe that they are a crappy business model, but the most common question that I see online is 'Is Arbonne a pyramid scheme?' (or whichever company they're interested in) which is often met with defensiveness and frustration from people working in MLM schemes.

With this in mind, I decided to do a deep dive into Arbonne, one of the most popular MLMs, in order to find out whether or not Arbonne is a pyramid scheme and just how much money you can make selling Arbonne.

As I always say, this one will be a long one so I suggest you make a coffee (or pour yourself a glass of wine) and get stuck in.



Is Arbonne a Pyramid Scheme? Why You Should Stay Away From Arbonne


What is Arbonne?


Before we dive in any further, let's start by establishing what exactly Arbonne is.

Arbonne International is a multi-level marketing company (also called network marketing) that sells cruelty-free beauty products. It was founded in Norway in 1975, but by 1980, Arbonne co-founder Petter Morck set up its international headquarters in Irvine California. Since 2018 it has been owned by worldwide health and beauty brand, Yves Rocher.

Arbonne markets itself as a health and beauty company and sells products including makeup, nutritional supplements, haircare products and skincare. It claims that all of its products are totally vegan and use the best ingredients that money can buy. They say that these high quality ingredients are the reason why Arbonne products are so expensive (they actually have a section in their FAQ titled 'Why is Arbonne so Expensive?' which I find a little odd).

Arbonne do not have brick and mortar stores selling their products. Instead, the products are sold online through their 'distributors,' who advertise on social media, using the products themselves and making videos showing off how well the product works.



In addition to making commission from selling products, the distributors make money by recruiting others into the scheme. Every person that they recruit becomes part of their 'downline' (with the recruiter being known as the 'upline'), and the distributor also receives bonuses for every person they recruit, as well as for every person that their downline recruits and every item that their downline sells.

Thus, the more people you recruit, the more money you make as you begin to reap the benefits of the passive income generated by your downline. In theory your income source can just keep on expanding, the more people you have in your downline (hence, multi-level marketing).

Popular MLM companies include Avon, Monat, Beachbody and It Works!



What is a pyramid scheme?


A pyramid scheme is a business model that recruits its members by taking an initial investment from them and promising to pay them for enrolling others into the scheme, rather than supplying investments or selling products. As members of the scheme increase, recruiting quickly becomes impossible and so most members are unable to profit from the scheme or even make their initial investment back.

The Wikipedia diagram below illustrates just how unsustainable this business model is – after just a few levels of recruitment, the scheme would have recruited everybody on the planet and there would simply be no-one left to recruit!



Why are pyramid schemes bad?


Isn't it obvious? Pyramid schemes are designed to benefit those at the top while making it impossible for those at the bottom to succeed. They sell people a dream, promising that 'anyone can make it!' even though statistically this is impossible.

The more people 'pay to play' (invest money into the scheme), the richer those at the top of the pyramid get, while the others never end up making their initial investment back.

You actually have better odds of making money gambling than you do investing money into a pyramid scheme.

As a result, pyramid schemes are illegal.



Is Arbonne a pyramid scheme? Let's take a look.


Arbonne distributors often find themselves having to defend themselves against the accusation that Arbonne is a pyramid scheme.

Many people who are anti-MLM like myself flippantly refer to ALL MLMs as pyramid schemes, provoking defensiveness and even anger from those in the companies.

Now, I'm going to start by being petty and saying look – if you are constantly having to defend your company against claims that it is a pyramid scheme, it's probably a pyramid scheme. I don't know anyone in any other line of work that has to continually say 'hey – my company isn't a pyramid scheme!' because, well, they aren't trapped in pyramid schemes.

But enough of the sass. Let me be serious. It is easy to look at Arbonne on a surface level say, well how can Arbonne be a pyramid scheme? First of all, pyramid schemes are illegal. And second, they sell products! Arbonne are just a beauty company who believe in a different way of marketing!

Not so fast.

While Arbonne's rules may be carefully crafted to appear like a totally legit multi-level marketing company, it is possible that they may still be operating an illegal pyramid scheme in practice, exploiting loopholes in order to skirt around the law.

When you are trying to figure out whether an MLM is a pyramid scheme in disguise, you should always follow the money.



Investigating whether Arbonne is a pyramid scheme


How much money can you make with Arbonne?


Arbonne reps often brag about their lavish lifestyles and 'financial freedom,' and the Arbonne website itself promises to give you the 'freedom to live the life of your dreams' and 'your own successful business.'

However, is this really attainable with Arbonne? I had a look at Arbonne's income disclosure statements to see for myself, and the numbers paint a pretty grim picture.



Arbonne in the UK


In 2018, Arbonne had 21,000 Independent Consultants in the UK but according to Arbonne themselves, only 12% of Arbonne Consultants each month earned any money from Arbonne. This means that out of 21,000 people, only 2,600 made ANY money with Arbonne.

The income disclosure statement below shows only the 12% of Arbonne reps who made any money at all. These reps are known as 'active consultants' by Arbonne, but that term is misleading as it implies that the person is not actively trying to sell products and work rather than the truth, which is that this person probably is putting in the work but is not making any money.

Let's break these numbers down.


Of 21,000 Independent Consultants, 88% (18,400 people) earned nothing.
7% (1544 people) earned £42 per month, or £503 per year.
3.7% (777 people) earned £167 per month, or £2004 per year.
0.9% of Arbonne Consultants (that's 190 people) earned £909 a month, or £10,908 a year.
0.3% (just 70 people) earned £3445 a month, or £41,340 a year.
0.08% of people (18 people) earned £12.366 per month, totalling £148,392 per year.

Now, these numbers alone are pretty shocking, but let's dissect this even further.

The 88% of people who made no money in Arbonne would have actually lost money because you have to pay to be an Arbonne consultant. Now, while most people would (quite rightly) say – 'huh? You have to PAY to work? What the F?!' Arbonne reps would point out that actually, they own their own small businesses and any small business owner has to invest money into their business.



Now, it may be true that small business owners invest money into their businesses, but not only do people working in an MLM do not own their own businesses, but only 39% of small businesses owners lose money compared to 88% of Arbonne reps.

What's more, according to the Office for National Statistics, a person aged 25 and over who works 37.5 hours a week on the New Living Wage will earn £265 a week after Income Tax and National Insurance.

This means that only 88 Arbonne Consultants in the UK earned above the National Living Wage in 2018.

88 people.

The other 99.6% of Arbonne reps either earnt less than the National Living Wage or actually lost money due to the amount that they invested in Arbonne (more on that later).



Arbonne in the US


In 2018, there were 174,385 Arbonne Consultants in the US.

83% (that's 144,586 people) earned nothing.
11.4% (19,866 people) earned $70 a month or $840 a year.
4.1% (7224 people) earned $321 a month, or $3852 a year.
1% of people (1806) earned $1531 a month. That's $18,372 a year.
0.34% (602 people) earned $5987 per month or $71,844 a year.
0.178% (301 people) earned $21,711 a month, or $260,532 a year.


Unfortunately, Arbonne has not provided full income disclosure statements from 2019 (I wonder why), but they did say 'A typical Arbonne participant in the United States earned between $120 – $502 in 2019 in earnings and commissions.'

This is $2 – $10 per week, not taking into account any money that they have sunk into the business.

You can read a more thorough analysis of Arbonne's 2019 Income Disclosure Statement here.

On their website, Arbonne feature testimonials from Arbonne consultants raving about how Arbonne has changed their lives and helped them build 'global businesses.' However, in the small print, Arbonne admits that 'The Arbonne Independent Consultants featured have achieved the rank of Executive Area Manager, Regional Vice President or National Vice President.'

In other words, these success stories are from people who are part of the top 1% of all Arbonne reps. Not exactly representative of the experiences of 99% of reps, is it?

Taking all this into account, perhaps the original question should really be 'can you make money with Arbonne?' rather than 'how much money can you make with Arbonne?'



How much money does Arbonne cost to join?


As I mentioned above, the figures in the income disclosure statements do not take into account money spent by the consultant on expenses and products. In the small print they say 'These figures do not represent Arbonne Independent Consultants' profits, as they do not consider expenses incurred by Arbonne Independent Consultants in the promotion of their businesses…'


So, how much does it cost to run your own Arbonne business work for Arbonne?


It is difficult to work out the exact costs of working for Arbonne because they tend to keep them hidden. I almost drove myself mad trying to figure out how much I'd need to initially invest to work for Arbonne. Arbonne say that the first thing you need to do is pay a registration fee of £30 and place an order of Arbonne products that totals 150 QV.

This registration fee buys you a 'Welcome Kit' that includes a 'Product Lookbook (presumably a catalogue of Arbonne products, which you can see for free on the website), Welcome Letter, Success Plan (this is Arbonne's compensation plan which you can see for free online), a Discover Arbonne Brochure, Consultant Resource Guide and a Healthy Living Brochure.'

Now, I don't know about you but to me that seems like quite a lot of money for a product brochure and some pamphlets.

As for how much 150 QV is, it remains a mystery. The general consensus online seems to be that 1 PQV point (Personal Qualifying Value) is the equivalent of 1 USD. If PQV is the same as QV then, you'd need to spend 150 USD on Arbonne products in order to join. That said, I couldn't find anywhere whether PQV equates to the same amount as QV, and even the PQV that I could find was only for Arbonne US. I couldn't find Arbonne UK figures anywhere.

Ugh.



Not only must you must create an Arbonne account (give Arbonne your contact details) before the price of the Welcome Kit is displayed, but even then, the amount of product that you must buy to reach the 150 QV target is not revealed.

I went as far as creating an account and filling up my basket but even then, I was not shown how much QV the products in my basket added up to – in order to see the final amount that I would have spent, plus shipping costs, I had to enter my card details – now, I didn't do this of course but I'm including this just to show you that Arbonne are shady as hell and will do anything to keep their costs a secret.

In fact, I didn't even get to see the Terms and Conditions of shopping with Arbonne until I'd given them my email address and home address. Yikes.

If you're confused at this point then trust me, I FEEL YOU. The bottom line is that it seems impossible to find out how much money you must invest into Arbonne in order to be a distributor for the company.

If all of that isn't enough to put you off, then just know that your costs don't end there.



You are encouraged to purchase 'business tools' such as sample kits and marketing packs. The prices for these are not listed anywhere on the Arbonne website but I did find an Arbonne US promotion online that said that the 'Share Arbonne' pack (a pack containing catalogues and product samples) was 49 USD if purchased with the Welcome Kit and 56.90 USD if purchased separately.

You are also given the option to add two 'Special Value' packs at £170 each, a 'Cosmetics Pack' at £511 and a 'Business Pack' at £999. You do not get to see what these packs contain.



How much does it cost to run an Arbonne business?


So, we've established that the costs of even signing up to Arbonne can be pretty high, but of course that's not all – this is an MLM of course.

Something that any anti-MLMer will tell you is that the best customers of any MLM are the distributors.

MLMs manage to avoid being identified as pyramid schemes because they sell products.

HOWEVER.

Who is buying the products? Is it the general public, or is it the distributors themselves?

With Arbonne, every consultant must spend a certain amount of money on Arbonne products every month in order to 'remain active' and earn any commission.

In other words, you pay to play.



Sure, you don't HAVE to buy the products. Nobody is going to hold a gun to your head. But if you don't spend the allotted amount of cash on Arbonne each month, you will not be eligible for any commission from your sales, and so you will be working for free.

And how much is this minimum amount?

Well my friend, I'm glad you asked!

In order to remain active with Arbonne, you will need to generate 150 PQV worth of product with your Arbonne account each month. PQV is basically a points system, and in the US, for every $1 you directly spend on Arbonne products, you will earn 1 PQV. Thus, you need to spend $150 on Arbonne products every month to earn any commission on sales you make.

You can even set up a standing order of $150 per month to ensure you keep your active status.

I'm not sure that I know anyone who spends $150 per month on beauty products. While I'm sure that those people do exist (and it is very possible to spend so much money if the products you buy are as expensive as Arbonne products!), it certainly isn't the norm to be spending that much. This answers the above question then – Arbonne's biggest customer is their own distributors!

Now, there is a way to reduce your spends – by signing people up.



For every person that you sign up underneath you, their purchases also count towards your PQV.

If you don't manage to recruit anyone into your downline then tough cookie Karen, you're going to need to flash that cash.

This is also another sneaky loophole that Arbonne exploit – pyramid schemes pay people to recruit others. Arbonne gives you 'cash bonuses' and increases your commission.

You also get promoted by recruiting others. Not a DIRECT cash reward, but definitely a financial incentive to focus on recruitment rather than selling shampoo.

So, while it isn't technically doing pyramid schemy stuff, it's also definitely doing pyramid schemy stuff if you're picking up what I'm throwing down.



Living the Arbonne life


In addition to the required amount that you HAVE to spend to remain active in Arbonne, there is also a whole lot of money that you are 'encouraged' to spend.

Arbonne encourages all of its consultants to 'live the Arbonne life.'

This means use Arbonne products, showing your audience how great your Arbonne makeup is, how energised you feel using the Arbonne 'fizz sticks,' how your morning skincare routine looks when using all of your Arbonne products etc. Your upline will encourage you to make Instagram or TikTok videos of you using the products, and from a marketing perspective, this makes sense – social media influencers sell products by showing themselves using the product.

Celebrities get paid millions to endorse products because if we see someone we know and trust recommending something, we are more likely to buy it.

The catch is that influencers, brand ambassadors etc. actually GET PAID to do all of this AND THEY ARE NOT PAYING FOR THE PRODUCT.

Arbonne Consultants must purchase the products in order to advertise them and 'maybe' earn some money.

I cannot roll my eyes enough at this – what person in their right mind would do this?!



You should also know that Arbonne products are not cheap. An Arbonne eyeshadow pallet retails for £50. A can of hairspray costs £24.

Of course, Arbonne reps get a discount (35%) on any products that they buy, but when the markups are so high, are they really getting a discount or are they still paying over the odds for what many reviews claim is a mediocre product?

In fact, Arbonne actually tells its reps not to go bankrupt (gee, how generous), but to 'spend enough that you feel uncomfortable' which they say will be a great motivation to work and earn your money back.

The technical term for this is the sunk cost fallacy. This means that the more money you sink into something, the longer you are likely to stick with it to make it worth your while.

This roughly translates to: 'I can't quit now – I've spent so much time and money building my business!'

And this is how they get you. The more money you invest in Arbonne, the longer you stick around, investing more time and money and so on.

It's an endless cycle.



Earnings vs. Investment


Remember earlier when I outlined the shocking lack of earnings for Arbonne Consultants?

Do you remember how, in 2018, 83% of Arbonne Consultants earned nothing and 11.4% earned $839 for the entire year?

Let's take a look at those people who were actually earning anything with Arbonne.

If we take the minimum amount that an Arbonne Consultant has to spend each month in order to earn any commission from their sales, we get the following:

150 per month X 12 months = 1800

So, therefore every Arbonne Consultant must spend AT LEAST $1800 per year to make any money.

So then, the largest percentage of people who 'earned' ANYTHING with Arbonne (Independent Consultants) made an average of $839 for the year.

839 – 1800 = – 961

So these 'earnings' are actually a LOSS. The people in the bottom of the chart did not MAKE A PROFIT of $839. They LOST $961.

District Managers earned an average of $3851 in the year 2018.

With the above maths, 3851 – 1800 = 2051, so 4.1% of active consultants earned $2051 in a year or $171 per month.


Don't forget that NONE of these take into account additional expenses such as:

Registration fee ($49)
Sample pack ($49)
Any additional sample packs and 'business tools' purchased throughout the year
Any additional Arbonne products that the consultant purchased in order to keep 'living the Arbonne life'
Any travel expenses, hotel costs, conference tickets etc. (Arbonne hosts a yearly conference in Las Vegas).


You get the gist.


Is Arbonne a pyramid scheme in disguise?


The number one argument made by people in MLMs against pyramid scheme accusations are 'but pyramid schemes are illegal! My MLM would have been shut down by now if it was a pyramid scheme!'

And yes. Pyramid schemes are illegal.

However, what many MLMs manage to do is to carefully word their terms and conditions in a way that skirts around legal loopholes. They end up functioning as a pyramid scheme and either evading the law entirely, or bamboozling people for long enough that they can avoid running into lawsuits.

In order to work out whether or not I believe that Arbonne is a pyramid scheme in disguise (I don't want to get sued so I must stress that all of this is my opinion), I am going to try and answer four questions:

How do you make money with Arbonne? (Is there a focus on recruitment?) If the answer is yes then Arbonne meets one of the criteria for being a pyramid scheme.

Do you have to pay to work for Arbonne? If the answer is yes then Arbonne meets one of the criteria for being a pyramid scheme.

Does Arbonne use loopholes that allow it to function as a pyramid scheme? If so, what are they? The answer to this will be my opinion based on the research that I have conducted.

Has Arbonne ever faced legal issues related to this issue? Self-explanatory.

So, let's dive in.



How do you make money with Arbonne?


The main thing that sets pyramid schemes apart from 'legitimate MLMs' (I have doubts as to whether any MLM can be legitimate but that's another story), is the product.

This dates all the way back to the 1979 case of Amway vs the FTC. After 4 long years in court, Amway was found to be operating a legal business rather than a pyramid scheme. This ruling came down to technicalities in some of the wording in Amway's paperwork, which has come to be known as the 70/30 rule.

The 70/30 rule means that 70% of a company's profits must be made through retail sales of a product selling rather than recruitment. If the scale is tipped then the company could be accused of being a pyramid scheme.

This means that as the company's focus is not purely recruitment, they can flirt with the idea of being a pyramid scheme without ending up in any legal trouble.

A big focus with Arbonne is definitely on recruitment, or on signing people up to the 'Arbonne life.' This video by Emily Leah shows two Arbonne babes bragging about how 'people think we sell makeup – have you guys ever seen us sell makeup? Has anyone ever bought any makeup from us? Probably hardly anyone.'

They go on to say 'you guys CAN buy products, it is [sic] there as a second income stream […] but what we do is bring people in, share a business concept and mentor people in their business. We're business mentors basically.'

If this isn't admitting to being a part of a pyramid scheme, I don't know what is.



Arbonne reps get huge bonuses and promotions from recruiting other people to join their downline, and the more people they recruit, the more passive income they stand to make. If you can get a one-time commission from someone buying a lipstick from you or a lifetime of commission from another person's sales (and recruits), it's a no-brainer.

Why would you even bother selling products when selling the 'business opportunity' is so much more lucrative?

Now. That isn't to say that Arbonne reps don't sell products at all. You can make money selling Arbonne products to the general public. Whether or not you choose to is up to you.

Arbonne does not release any of its data as to how much of its profits are derived from selling products to the public, and so we cannot say definitively how they square up on the 70/30 scale as far as retail sales are concerned.

What we can say is that if every Arbonne consultant is spending at least $150 per month on product, it is highly likely that it is the consultants themselves and not the public, who are Arbonne's main customers.

However, a company cannot worm its way out of pyramid scheme allegations by pointing out that it does still sell products, even if they are to its own distributors.

You must be making 70% of your profit from retail sales to the general public, NOT interior sales from your workforce.

But ah! Arbonne doesn't have a workforce – they have independent contractors who are not 'employed' by Arbonne.

I don't know about you but this certainly sounds like a loophole to me…

It sounds like Arbonne likely does make the bulk of its income from sales…to its independent contractors. Sneaky, sneaky.

So, Arbonne has met one of the criteria for being a pyramid scheme.



Do you have to pay to work for Arbonne?


YES, YES, and YES again for anyone at the back.

You have to pay well over a thousand dollars every year to work for Arbonne. What other job actually makes you pay to go to work?!

Even a salesperson who works only on commission is not paying to go to work. Sure, if they don't sell anything then they don't MAKE money, but they aren't losing money.

A car salesperson doesn't have to purchase a certain amount of cars each year to be allowed to sell cars!

If you're keeping count, this means that Arbonne has met two of the criteria for being a pyramid scheme.



Does Arbonne use loopholes that allow it to function as a pyramid scheme? If so, what are they?


I cannot say with absolute certainty that Arbonne exploits legal loopholes in order to function as a pyramid scheme in disguise.

I am not a lawyer.

HOWEVER.

Do I believe that Arbonne use loopholes in order to get around being labelled a pyramid scheme?

Yes, I do.

Here's why:

Loophole #1

MLMs have to make the majority of their profits based on retail sales to the general public. This does not include sales to people employed by the company. If Arbonne employed its distributors, chances are we would see that the majority of product sales are going to Arbonne distributors, not Becky Smith from down the street.

However, Arbonne distributors are not employees of Arbonne – they are independent contractors. This means that in the eyes of the law, they are not working FOR Arbonne, and can thus be considered members of the public when looking at product sales.

Loophole #2

Loophole #2 – MLMs have to show that they do not have a 'recruitment focus.' If Arbonne were directly paying distributors to recruit then we would probably see exactly that they do indeed have a recruitment focuses. What they actually do is give their reps 'bonuses' and promotions instead. Hmm…

There are probably more intricate loopholes that Arbonne is exploiting but you see what I am trying to say. Just because something cannot technically and legally be defined as a pyramid scheme doesn't mean that it isn't operating in exactly the same way as a pyramid scheme does in practice.



Has Arbonne ever faced legal issues related to this issue?


Yes.

In May 2017, Cynthia and Michael Dagnall raised a lawsuit against Arbonne in the Orange County Superior Court. They alleged that the company was an illegal pyramid scheme.

Part of the lawsuit stated that 'Arbonne requires them to purchase start-up packages and pay annual dues, and the Arbonne system makes it a virtual necessity that the distributors purchase Arbonne products– lots of them. In return, the Consultants receive the right to receive compensation based in primary part on their recruitment of new Consultants (who pay fees, pay dues, and purchase product). Just like a classic pyramid scheme, the more new Consultants a Consultant brings in the Arbonne program (and the more payments those new Consultants make), the more money a Consultant can make.'

In the end, a settlement was reached and so the lawsuit was dropped.

This doesn't mean that Arbonne was found not to be a pyramid scheme.

It means that Arbonne paid money to the couple to get them to drop the case.

Similar to how other totally innocent people like R Kelly and Harvey Weinstein reach settlements with their accusers…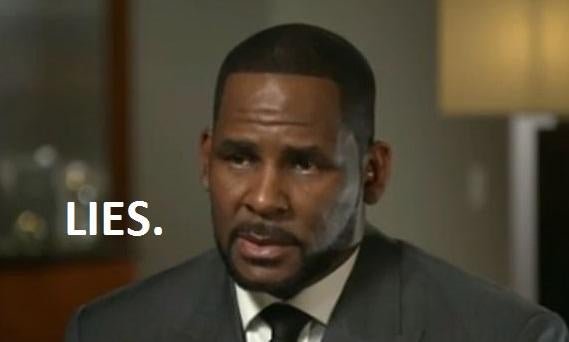 In April of 2020, Arbonne also came under fire from the FTC, who spoke directly to them, saying 'Federal Trade Commission ("FTC") staff has reviewed social media posts made by Arbonne International, LLC, ("Arbonne") business opportunity participants or representatives that unlawfully advertise that certain products treat or prevent Coronavirus Disease 2019 ("COVID-19") and misrepresent that consumers who become Arbonne business opportunity participants are likely to earn substantial income.'

So ignoring the fact that Arbonne reps are claiming that Arbonne can treat Coronavirus (wow…just…wow), what the FTC is saying is that Arbonne representatives are making false claims that people are likely to earn a substantial income with Arbonne when, in fact, they are not.

The FTC goes on to say that 'Express and implied earnings claims must be truthful and non-misleading to avoid being deceptive, which means that claims about the potential to achieve a wealthy lifestyle, career-level income, or significant income are false or misleading if business opportunity participants generally do not achieve such results.'
This isn't regarding whether or not Arbonne is a pyramid scheme, but it is definitely food for thought if, for some unknown reason, you are still considering signing up with Arbonne.



Is Arbonne a pyramid scheme? Final thoughts


I think it's pretty clear what my feelings are regarding whether Arbonne is a pyramid scheme or not.

Do I think that Arbonne meets the legal definition of a pyramid scheme and could be closed down by the FTC?

No, I do not.

Do I think that Arbonne is still functioning as a pyramid scheme by the manipulation of legal loopholes?

YES, without a shadow of a doubt.

Do I think that eventually the law will catch up to companies that are using these loopholes?

Yes, yes I do. While Arbonne at present are not an illegal pyramid scheme, I firmly believe that the FTC and other relevant authorities are catching onto their tricks quickly and that the day will come when the law is changed so that companies such as Arbonne are no longer able to do what they are doing. I believe that Arbonne's days are numbered, and that if anybody is working for Arbonne and feeling smug that they are not part of an illegal pyramid scheme, know that you will not be feeling so smug forever.

Lastly, and perhaps the only question we need to be asking ourselves – is Arbonne ethical?

Arbonne may well be operating under the law right now, but that doesn't mean that it is an ethical business model. After all, if you knew that less than 1% of people would generate a real income, would you still feel comfortable selling Arbonne as a 'business opportunity' and recruiting them?

My guess is that no. You wouldn't.


If you liked this article and would like to support my work, please click the button above to donate a couple of bucks and buy me a coffee. The ad revenue that I receive on this website is minimal, so support from my readers enables me to keep creating content that you (hopefully!) love to read.

Disclaimer: Travelling Jezebel uses affiliate links. This means that if you make a purchase on a partnered site then I may make a small commission at no extra cost to you!