Sicilian travel is not for the fainthearted, and Sicily solo travel is DEFINITELY not for the fainthearted.

I have spent over 3 years travelling alone in places that most people would deem a lot more 'exotic' than Italy.

I lived on a Cambodian island for a year that had no hot water, flushing toilets or ATMs but an abundance of poisonous snakes and other jungle nasties I'd rather forget.

I've travelled to Moldova, the poorest and least visited country in Europe, and its breakaway state of Transnistria, which feels like stepping back in time and living under the Soviet Union.

I've managed to navigate my way through Albania, where the public transportation is 'interesting' to say the least.

Visiting Sicily surprised me.

Although I'd been to various parts of Italy prior to my trip to Sicily, nothing could quite prepare me for my first dose of Sicilian travel.

You see, Sicily travel is not quite the same as travel in other parts of Italy. In places such as Rome or Florence, where tourists have flocked for decades, the tourist infrastructure is seamless. While you may encounter the odd scam here and there, for the most part, everything is ordered and runs as it should (well, near enough anyway – this is still Italy we're talking about).

Sicily, on the other hand, is a different ball game.

At times travel in Sicily can sometimes feel more like backpacking Southeast Asia rather than Western Europe, and for inexperienced travellers, or travellers who are used to places with English translations, reliable timetables and organised tours, you may find Sicilian travel to be a little taxing.

Sicily is an absolutely incredible place.

However, it is not without its challenges, some of which may seriously hamper your vacation in Sicily if you are unprepared, especially as a solo traveller. On that note, being the kind soul that I am, I thought that I would share with you now my Sicily travel tips, tricks and warnings so that you can enjoy this little Mediterranean paradise without too many hiccoughs!



Sicily Solo Travel – Everything You Need to Know


Is Sicily Worth Visiting?


So many people have asked me 'is Sicily worth visiting?' and every time, the answer is a huge YES. That being said, it is best to travel to Sicily with an idea of what to expect to avoid feeling overwhelmed and disappointed.

While there is much to love about Sicily – Sicily one of the warmest destinations in Europe, much more affordable than the rest of Italy, and has over 1000 km of stunning coastline, not to mention rolling hills, picturesque villages and towering volcanoes – there are also things about Sicily that some people will not love. Don't be surprised if you see trash on the streets, dilapidated buildings covered in graffiti and potholes everywhere on your Sicily trip.

This little island, though part of Italy, is Sicilian first and foremost, and even if you have travelled extensively in Italy, Sicily will still come as a surprise to you. Beautiful and wild, unpredictable and rough around the edges, the rugged landscape of Sicily is much like its people – loud, passionate and very much not in the mood to take your shit.

Fishmongers with leathery skin and round bellies battle for your attention as they peddle their decapitated swordfish and fresh sardines. Eight year olds speed around the cobbled streets on scooters, and women wear six-inch stilettos and sunglasses to church. Espresso and cigarettes are the staple of every Sicilian person's diet, along with a dollop of ice cream for breakfast, or a spleen sandwich to ease the hangover. Nobody queues, and although pedestrian crossings exist, don't be surprised if you get hit by a speeding car while crossing.

Sicily is exactly what I imagined Italy to be like as a child. It is crazy, it is chaotic and it doesn't make a whole lotta sense, but that is all part of its charm. If this sounds interesting (or bewildering!) to you then just keep reading for all of my Sicilian travel tips!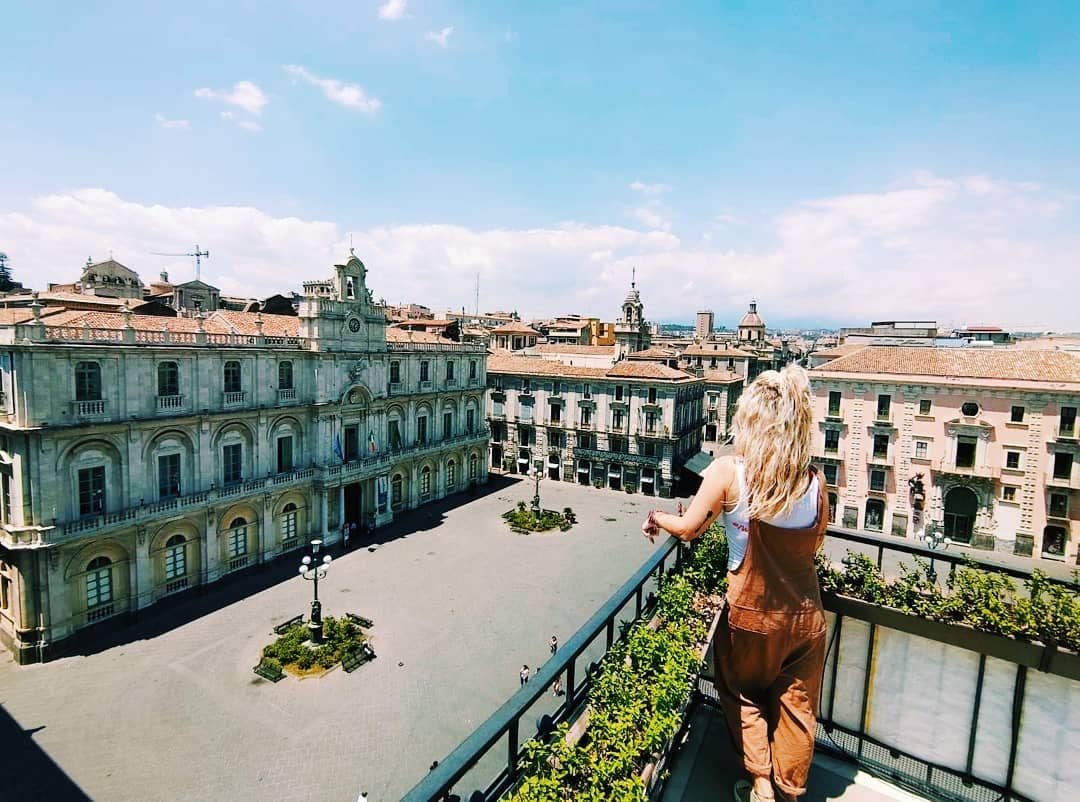 My Top Tips for Sicily Solo Travel


Getting Around Sicily


The absolute best way to see Sicily is by car. While public transport is great for getting you to the main places to visit in Sicily, if you want to get a little off-the-beaten-path, you will need to drive. However, if you are planning to rent a car in Sicily then proceed with extreme caution. While renting a car is cheap, driving in Sicily is not without its hazards. The roads are often badly lit and covered in potholes, and Sicilian drivers are insane.

I have seen experienced drivers on the verge of tears just trying to get out of Palermo, and if you think that your GPS has got your back then you are very much mistaken.

My advice for travelling around Sicily by car would be not to do it if you're travelling solo.

Have one or two experienced drivers with you so that you can take turns, and so that you always have an extra pair of ears and eyes to help you out.

If you can't find somebody to buddy up with (in your hostel perhaps!), then I really recommend you take public transport as a solo traveller in Sicily.

If you plan on using public transport in Sicily then be aware that the staff at the ticket offices will not necessarily speak English, the bus stop will not always be signposted (you will have to ask around), and things do not always run on time. I have had pretty decent experiences with long distance travel in Sicily, but city centre buses can be infuriating (with routes, stops and times changing without any warning – do not expect Google Maps to help you with this!).

For city centre bus rides, tickets must be purchased from a tabbachi. They can be purchased on the bus but this is not common and they will be much more expensive.

For long distance bus travel in Sicily, and also for travelling between mainland Italy and Sicily, I recommend Flixbus. Flixbus is the most extensive bus network worldwide and all Flix buses have Wi-Fi, extra legroom, charging ports and the ability to modify your booking just 15 minutes before departure! Click here to book your Flixbus in Sicily.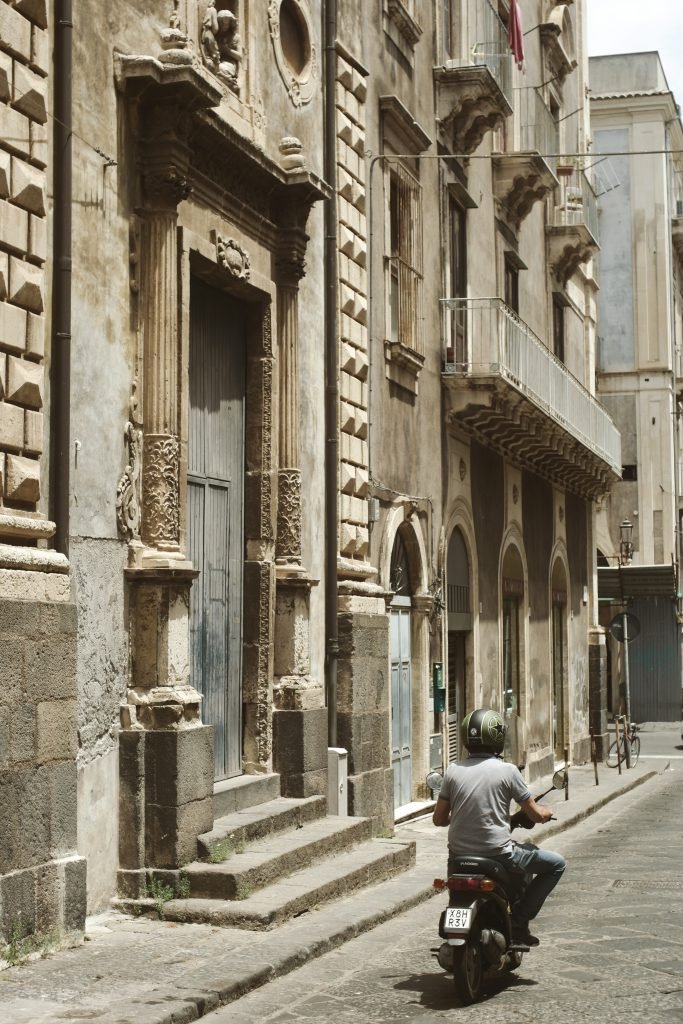 Street Harassment


If you are a solo female traveller in Sicily (particularly if you are blonde), you will get a lot of comments from men on the street. A lot of the time, it is something as innocent as 'ciao bella,' but sometimes it can persist and get very annoying. From my experience, men in Sicily make a lot of comments but if you ignore them like Sicilian women do then it rarely escalates.



Sicilian Time


If you are planning a trip to Sicily then you will need to let go of any strict itinerary that you may have and just go with the flow. Sicilian time is not like regular time. Your tour guide may well turn up late with no explanation as to why (as may your airport pickup, your bus, train etc.), and opening times for shops and restaurants are more of a guide than anything!

Some restaurants will shut up shop or take the day off without warning, and if you are expecting social media updates or the information on Google Maps to be correct then you will be very disappointed indeed.

While we're on the subject of time, you should know that the vast majority of restaurants close in the afternoon for siesta time, and so if you usually enjoy a late lunch then you may well find yourself having to make do with arancine or a slice of cake.

In terms of their evening meal, Sicilians eat dinner late. 9pm is still considered early to eat, and if you turn up at a restaurant at 6pm, you can guarantee that it will either be empty or closed!



Language Barriers


English is not as widely spoken in Sicily as other parts of Italy. Even in the two major cities, Palermo and Catania, it is not guaranteed that your server in a restaurant will understand English.

What's more, Sicilian people have their very own language (Sicilian is a language and not a dialect, which is what most people believe) which is quite different from Italian! In the main cities, people speak mostly Italian, but if you want to get a little more off-the-beaten-track then don't be surprised if you don't understand a word anyone is saying! Some of the older generation of Sicilians don't even speak Italian!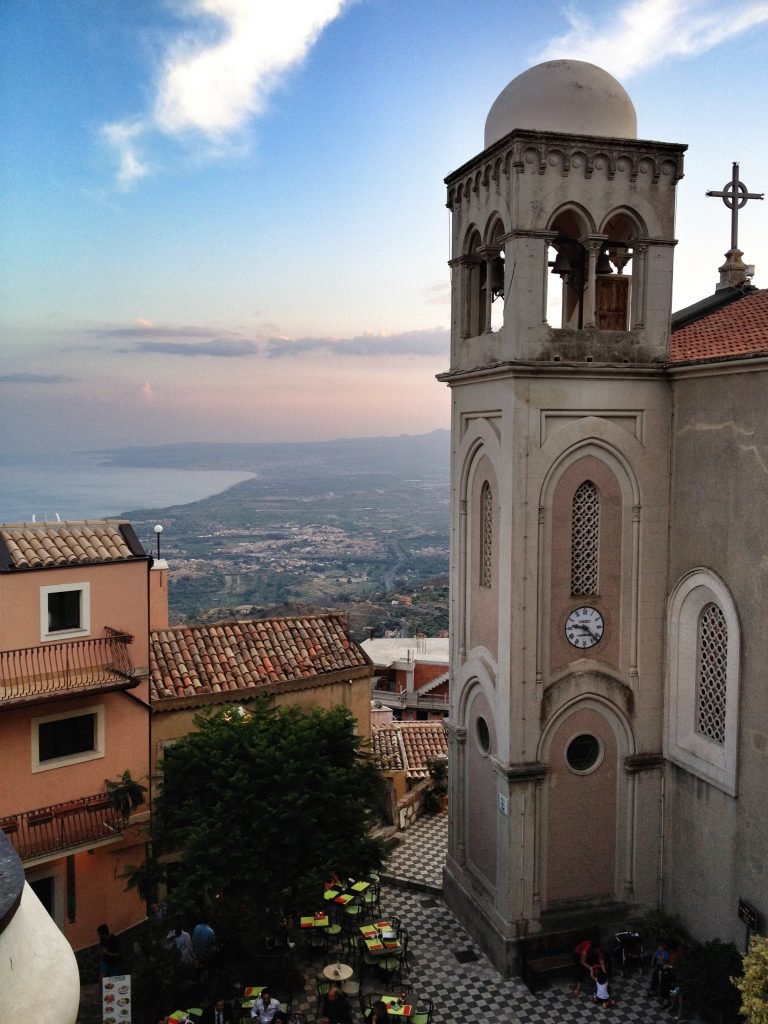 Is Sicily Safe?


Because of Sicily's history of organised crime, many people assume that Sicily is not a safe place to visit. It is true that even ten or twenty years ago, the old town or 'Kalsa' district of Palermo was a no-go zone, there were shoot outs in the street and people had to live under strict curfews. My aunt and uncle actually lived in Naples during this time and they can attest firsthand to how different Southern Italy was back in the day!

However, Sicily today is a very safe place for tourists, even for solo female travellers.

The biggest threat in Sicily is from petty thieves, particularly in the markets, on the beach and in crowded nightlife spots like Palermo's La Vucciria. I have witnessed pickpockets in action a number of times while out drinking in Palermo, and I cannot stress enough the importance of having a zip bag and not keeping your phone and wallet in your back pocket. These thieves are not master criminals so you don't have to be overly worried; just be aware of where your belongings are at all times. If you go to the beach, don't leave your things unattended while you go for a swim, and keep your hand on your bag if you are on a crowded bus or walking through a market.

All of this being said, you are significantly less likely to become a victim of theft in Sicily then you are in Paris, Barcelona or Rome, if that helps to put things into perspective.

For more information about safety in Sicily, read my full article here.



When to Visit Sicily


If you can help it, you should avoid Sicilian travel during peak high season (July and August). Not only does Sicily become unbearably hot at this time of year, with temperatures being more than 30C every day (remember its proximity to Africa?), but it also gets absolutely packed as hordes of tourists hailing from Northern Italy descend on the tiny island for their summer holidays.

Although Sicily has 1000 km of stunning coast and plenty of gorgeous white sand beaches, in summer all of these beaches are completely privatised, with sun loungers and parasols being lined up like sardines and no option but to pay to use them as there is simply no floor space for those just wanting to sunbathe on a towel or their own chair. Come September, however, and all of this is gone.

Favignana island transforms from an absolute hellhole into a seemingly endless stretches of white sand with not a parasol in sight.



Sicilian Food


If you visit Sicily with dreams of carbonara and pizza then you may well be disappointed, because Sicilian food is very different to Italian cuisine. Although you can still find both (it wouldn't be Italy without pasta!), the staples of Sicilian cuisine are sardines, swordfish, aubergine and pistachio, in pretty much any combination imaginable.

Sicily is also famous for its couscous, and if you visit the province of Trapani, you simply have to try some!

You will also find a lot of street food in Sicily, from deep fried balls of risotto (arancine) and chickpea fritters to spleen sandwiches and grilled intestines in Palermo – yum!

Also native to Sicily and an absolute must on a hot summer's day is granita, which is essentially slush (although don't let a Sicilian hear you say that!). I love the lemon flavour and the coffee flavour (in the summertime, Italians dip brioche in coffee granita for breakfast!).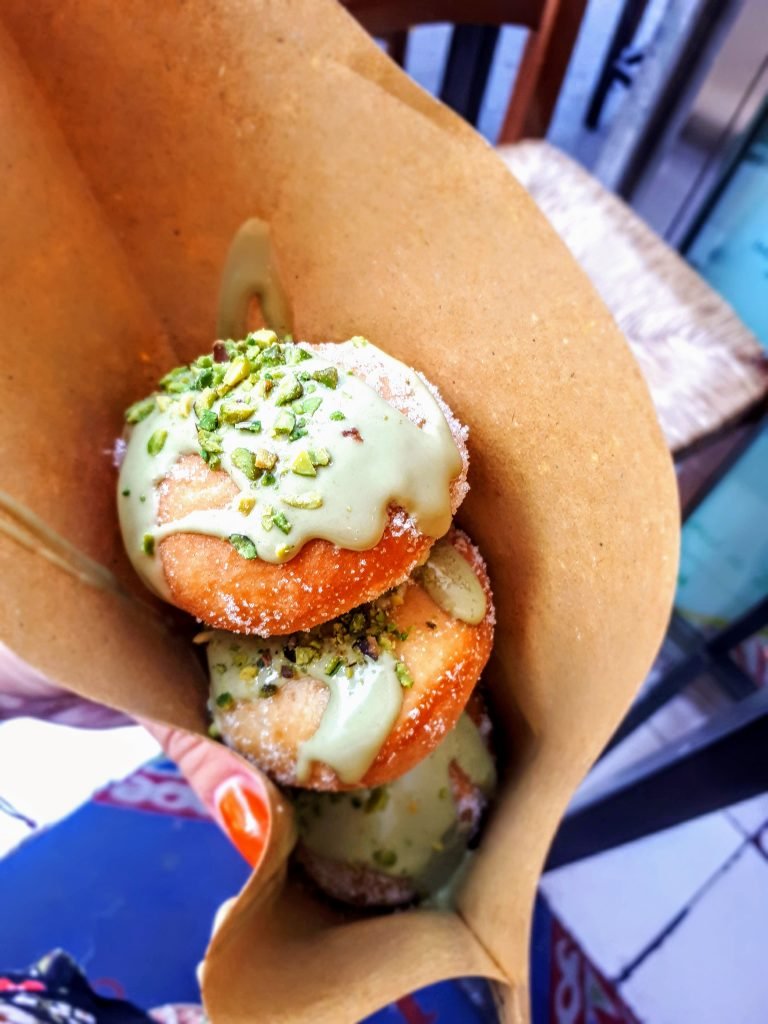 Money, Money, Money


Sicily is very affordable. Like, very affordable. In Palermo you can get a pasta dish in a restaurant for as little as 4 EUR, and a small beer, glass of wine or a shot on La Vucciria (the hub of Palermo nightlife) costs just 1 EUR.

That said, as with any place that attracts tourists, you will sometimes get charged more for something because you are a foreigner. Now, this is not common in Sicily. 'Proper' bars and restaurants have a set price and that price does not change depending on who you are. However, in areas such as La Vucciria, which are owned by those organised criminals that we don't mention, you will sometimes get charged extra if you are not a local.

Dodgy bars have dodgy practices, what can I say?

However, this problem is easily solved by befriending a few Sicilians and going to order your drink with them so that the bartender can see you have local friends. I only got charged extra twice in Sicily (50 cents each time), and the second time I got given my money back when the bartender saw that I was drinking with Sicilians!

On a related note, sometimes you will get slightly short-changed in Sicily, but in my opinion this is less about scamming tourists and more about the fact that Sicilians just can't be arsed counting the correct change. I've been short-changed and I've been given too much change. Once, my waiter just could not be bothered counting out my change from the till so he waved me off with a note, undercharging me by 4 euros.

Oh, and one final thing? Always carry cash with you. Many places in Sicily do not accept card payments!



Sicily Solo Travel


Would I recommend Sicilian travel as a solo traveller? Honestly, it depends.

If you are an experienced traveller and you don't mind being on your own sometimes, then sure. If you don't have much experience with solo travel and you love meeting other backpackers in hostels then possibly not.

I travelled Sicily solo and had a great time, but I have a lot of experience with solo travel and I was also lucky when it came to meeting locals and other travellers. The hostels in Sicily are of a great standard, but were not overly social. I did meet a fair few people, but I wouldn't classify any of the hostels as party hostels or as being particularly easy to make friends in.

The Couchsurfing Hangouts app is popular in Sicily, but while some travellers use it (this is how I met some other travellers in Sicily), the majority of people on the app are Sicilian men looking to meet foreign women, and as a solo female traveller I honestly just do not have time for that sleaze.

The language barrier may also be a hindrance to you making friends with locals in Sicily. I would say that Sicilian travel with a friend is probably more fun than travelling in Sicily as a solo traveller, but that's just me!

So, that just about concludes my tips for Sicilian travel!

Sicily is at times challenging, but those who aren't afraid of a little adventure will find themselves reaping the rewards. Sicily is one of the most underrated places I've been, and I doubt that its magic will remain a secret for long.

xoxo


If you liked this article and would like to support my work, please click the button above to donate a couple of bucks and buy me a coffee. The ad revenue that I receive on this website is minimal, so support from my readers enables me to keep creating content that you (hopefully!) love to read.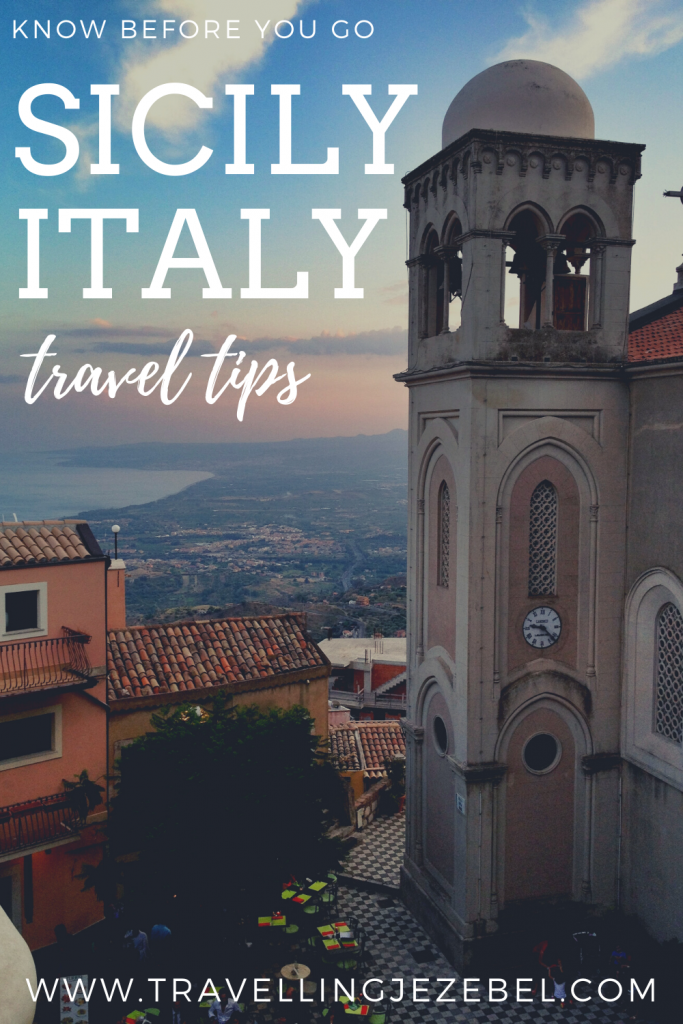 Disclaimer: Travelling Jezebel uses affiliate links. If you make a purchase on a recommended site I may make a small commission at no extra cost to you.