Pretty much everyone has heard of Krakow, but the vast majority of people either see Krakow as merely a base for visiting the Auschwitz-Birkenau concentration camps, or as a cheap boozy holiday destination, and don't realise that there are actually tonnes of other things to do in Krakow! Even after I'd spent months in this magical city, both as a tourist and living there, I never ran out of things to do in Krakow (and there are still hundreds of things I didn't get a chance to!).

Now, before we begin, I should warn you that this is a long post, and I mean LONG. I also recommend making a cup of tea or pouring yourself a glass of wine to enjoy as you read this because 8000 words is NO JOKE (although it does make me confident that you will not find a more comprehensive list of things to do in Krakow on the entire internet. You are welcome.).



46 Fun and Unusual Things to Do in Krakow


So why should you visit Krakow?


Is Krakow worth visiting? Absolutely.

First and foremost, Krakow is a real cultural hub of Poland, with over 50 art galleries and museums, the largest market square in Europe, one of the oldest universities in the world and stunning Gothic, Renaissance and Baroque architecture. It is also home to Wawel Castle and St. Mary's Basilica, as well as over 40 parks and of course, hearty Polish cuisine.

What's more, Krakow is the perfect place to base yourself if you want to explore more of Poland, with tonnes of day trips that you can take to the surrounding areas (Tatra Mountains anyone?).

In this list of fun and unusual things to do in Krakow, I'll be breaking down all of the touristy sightseeing things that you cannot miss if you visit Krakow, the best places to eat, day trips that you can take from Krakow, and of course my favourite drinking spots. I'll also be including a lot of 'unusual' things to do in Krakow that I haven't seen on any other guides (Krakow has a tonne of weird and wacky things to do that most tourists never get to hear about!), so if you're wondering what to do in Krakow then I've got you, trust me!

If you make it all the way to the end and want to know some of the boring logistical information about planning a trip to Krakow then fear not because I'll also be including some things you should know before visiting Krakow, how to get to Krakow, where to stay in Krakow, when to visit Krakow and a rough guide to how much things cost.



How many days in Krakow?


Krakow is the kind of city where there are so many things to see and do that you could spend an almost infinite amount of time there.

Personally, I think that 2 days in Krakow is not nearly enough time to experience this city.

3 days in Krakow is just about enough as it would allow you 1 day trip, 1 day sightseeing in Krakow, and one day to check out some museums, parks, go souvenir shopping or work your way through all of the amazing bars and coffee shops in Krakow.

In my opinion, 4 or 5 days in Krakow is the perfect amount of time.



46 Fun and Unusual Things to Do in Krakow


Things to Do in Krakow…For Sightseeing Lovers


1. St. Mary's Basilica


It is impossible to visit Krakow and not see St. Mary's Basilica. Located in the main Market Square in the heart of the Old Town, St. Mary's Basilica is a Gothic style church that was rebuilt in the 14th century after Tartar raids in the 13th century left it a heap of rubble, and it is for sure one of the main attractions in Krakow.

Every hour, on the hour, the city's famous bugle call is played from the watchtower, breaking off mid-melody in honour of the mythical trumpeter who was shot in the neck while warning the city of Mongol invaders.

For a couple of euros it is possible to climb the watchtower and enjoy phenomenal views over Krakow Old Town. You can also enter the church and marvel over the stained glass windows and wooden altarpiece for a small fee. Tickets can be purchased from inside a separate building across from the side entrance of the church.


2. Wawel Castle


Another one of the major attractions in Krakow is the magnificent Wawel Castle. Overlooking the Vistula River, Wawel Castle is the most important buildings in Poland as it witnessed the formation of Poland as a state! Wawel Castle complex is comprised of several buildings of Romanesque, Renaissance and Gothic architecture and most of the exhibitions are contained in the castle and the cathedral. Highlights include the State Rooms, the jewels in the Crown Treasury and the Royal Crypts, as well as the open courtyards.

You can enter the complex and explore the castle grounds for free but a tour of the insides requires a ticket. As there are only a limited number of tickets available each day, it is advisable to arrive early.



3. Krakow Old Town


One of the easiest yet best things to do in Krakow is to simply wander around the Old Town.

Krakow Old Town is home to both the oldest university in Poland, and also the largest medieval square in Europe!

As you meander though the cobbled streets, admiring the old houses, churches and monasteries, allow yourself to be transported back in time and imagine what life was like hundreds of years ago in Krakow.

When you begin to feel tired, just head to the main square and buy a cold drink from one of the many bars and restaurants dotted around.



4. Go shopping in the iconic Cloth Hall


When visiting Krakow, it is impossible to miss the Cloth Hall. Located right in the centre of the main market square, Krakow's Cloth Hall is truly a sight to behold.

This 700-year old structure is basically a really old shopping mall, but it feels like so much more.

As you stroll through the Cloth Hall, you may stop to buy some traditional Polish souvenirs (amber is one of the most popular things to buy in Poland) that are all reasonably priced.



5. St. Joseph's Church


This Neo-gothic church is definitely one of Krakow's most beautiful buildings, complete with gargoyles and imposing sculptures of saints. Entrance is only allowed for mass but it is definitely worth walking by to admire the outside.



6. Stroll along the Vistula River


On a sunny day, one of the most popular things to do in Krakow for locals and tourists alike is to find a spot on one of the grassy banks by the Vistula River and sunbathe or have a picnic.

There are many restaurant and cafe boats docked along the river which make a lovely spot for lunch, and for art lovers, the Father Bernatek Footbridge, complete with 9 crazy acrobatic sculptures courtesy of Jerzy Kędziora is not to be missed.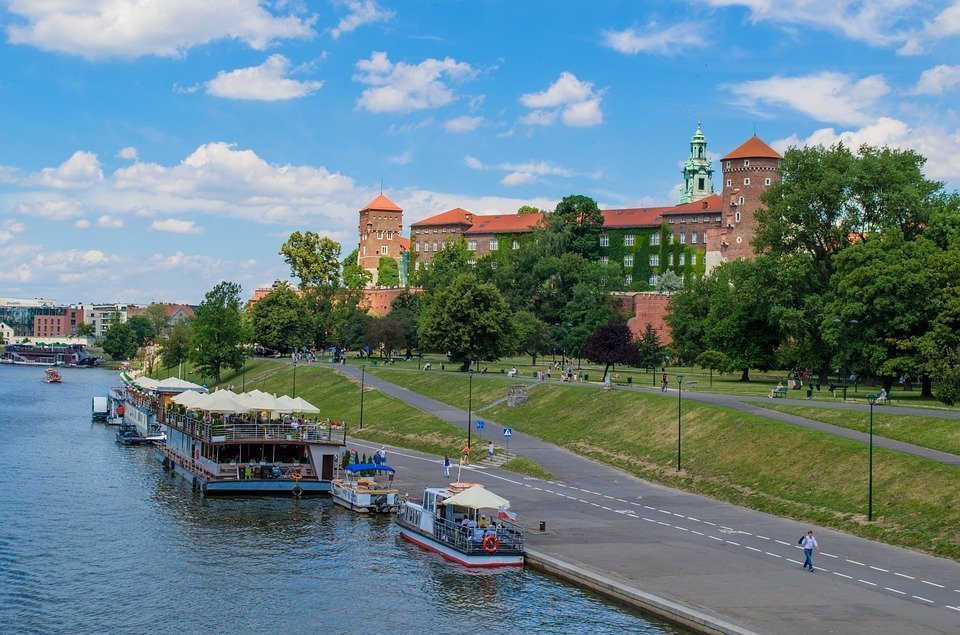 7. Take part in a Free Walking Tour!


Free Walking Tours are my favourite way to explore a new city and Krakow has a tonne of them! I took part in the Krakow Old Town Free Walking Tour and the Jewish District Free Walking Tour and learnt SO much about Krakow.

Because there are so many companies offering Free Walking Tours in Krakow, it would be impossible for me to list all of the times and meeting points here but a quick Google search will bring up tonnes of results!

Of course, 'Free' Walking Tours are actually tip based and this is how the tour guide makes his/her money so please bring along some cash to leave a tip at the end. I recommend leaving a minimum of 5 EU (remember that the guide will have to give a couple of euros to the company so leaving just 2 or 3 euros won't benefit them at all).

If you prefer paid walking tours that can be booked in advance, this is a great option.



8. Explore Kazimierz – The Former Jewish District


Kazimierz, also known as the Jewish District or Jewish Quarter, lies south of Krakow Old Town and was the centre of Jewish life in Krakow for over 500 years!

However, during the Second World War it was systematically destroyed and forgotten about during the Communist era. However, these days Kazimierz is a hive of activity with countless hipster coffee shops, award-winning restaurants and romantic candlelit bars.

My favourite thing about Kazimierz is that every bar and cafe has its own unique vibe and mood, meaning that you can return time and time again and have a different experience each time, making it one of the best places to visit in Krakow!

Kazimierz is also packed full of historical sites such as Ghetto Heroes Square (more on that below), old synagogues and ul. Meiselsa, where you can see the passageway that was the backdrop for many scenes from Schindler's List.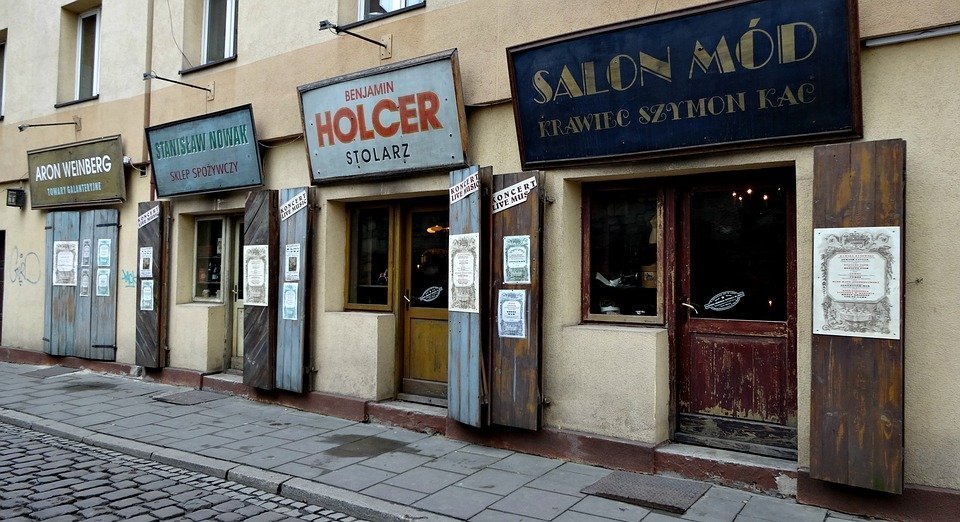 9. Ghetto Heroes Square


Ghetto Heroes Square (Plac Bohaterów Getta) used to be the main spot for socialising during the time of the Krakow Ghetto because it was such a large open space. However, it was also the place where families were torn apart, beaten, executed and dragged away to death camps.

After all the residents of the ghetto had been deported to the camps, clothes, furniture and other personal belongings that the residents had been unable to take with them were strewn all over the square – this is the reason why today, on Ghetto Heroes Square, you will find 70 metal chairs, all evenly spaced out, as a memorial dedicated to the victims of the Jewish Ghetto.


10. Schindler's Factory


In 2010, Oskar Schindler's factory reopened to the public as a museum, and it is one of the best and most important museums in all of Poland, and definitely one of the most important places to visit in Krakow. A permanent exhibition titled Kraków During Nazi Occupation 1939-1945, covers everything from everyday life under Nazi occupation to underground resistance movements of the time.

Tickets to Schindler's Factory can be purchased online in advance or at the museum itself. Entrance to the museum is free on Mondays.


11. Enter the Dragon's Den


Legend has it that the caves and craggy chambers that form Wawel Hill were once inhabited by the Wawel Dragon! This dragon terrorised the town before eventually being defeated, and its cave was used as a brothel and tavern in Medieval times before being turned into the tourist attraction that it is today!

For a couple of bucks you can descend the steep staircase from Wawel grounds into the dimply lit caves that were once inhabited by the evil dragon. Emerging from the cave brings you face to face with a huge statue of the dragon that actually breathes fire, much to the delight of local kids and tourists alike!

The Dragon's Den is open from April 23 until the end of October.



Things to Do in Krakow…For Food Lovers


12. Eat Vegan Food!


Perhaps one of the best things to do in Krakow is to eat vegan food! Poland is incredibly vegan friendly, and Krakow has tonnes of vegan eateries that you simply cannot miss, even if you're not a vegan yourself!

For something quick and easy, I recommend Vegab, a vegan kebab shop that has kebabs made from 'bio-tofu pods and wheat protein' (they taste a lot nicer than they sound, I promise!) and a range of tasty combos, from the Beirut kebab that comes with hummus, tahini and pickled cucumbers, the Aloha kebab that is served with mango sauce and marinated pineapple, and the Hamster kebab, which is served with peanut butter-coconut sauce. Prices are around €3 for a medium size and €4 for a large.

If you're looking for something a little more high end, I love Veganic, a (mostly) vegan restaurant with an extensive cocktail menu and dishes including celeriac in BBQ glaze with truffle potatoes, oyster mushroom and butternut squash risotto, Moroccan stew with carrot and chickpeas, and gnocchi with curly kale pesto, sun-dried tomatoes, cashew nuts and vegan parmesan. My mouth is watering just thinking about it! Prices are €5-7 for a main course and €2-3 for a starter.

In Krakow you will also find tonnes of raw vegan salad bars, vegan burger joints and more. If you are a vegan looking for places to eat in Krakow, you will not be disappointed.



13. Hamsa Hummus & Happiness Israeli Restaurant


Hamsa was one of the first restaurants I found in Krakow and you can bet I've been back several times since! Located in the heart of Kazimierz, Hamsa serves up modern Israeli cuisine and 'positive vibes' (their words, not mine), with slogans including 'make hummus not war' and 'hummus and happiness.'

Priding themselves on using ecological sustainability, Hamsa promises to only use eco-friendly products and meat, and their menu includes a wide range of mezze hummus platters, Israeli shish kebabs, tagine, falafel and more.


14. Chimera Salad Bar


Chimera Salad Bar was one of my favourite lunch spots in Krakow. Located in the heart of Krakow Old Town, Chimera Salad Bar boasts a a thirty-metre long bar with more than 30 different kinds of salad, as well as hot meat and vegetarian dishes, 50 different homemade cakes and a large variety of juices.

At Chimera, you simply point to what you want, creating your own custom plate, and when you get to the counter, the cashier calculates how much your plate costs – I always ended up with a huge plateful and drink and the total cost was always around €5.

The seating area is absolutely delightful with a canopied garden complete with a virgin creeper, boxes of fresh fruit and vegetables and lots of tiny candlelit wooden tables.

Chimera also has a more high-end restaurant which I believe is excellent, although I never got a chance to visit myself.



15. Find Michelin-Approved Restaurants


While Krakow's restaurants have not been awarded Michelin stars, many of them have been featured in the annual Michelin Guide. Now I'm certainly no expert on these matters, but if Michelin are recommending your restaurants then they must be pretty good!

The only one that I've tried on the Michelin recommended list so far is Miodova or 'Honey' and I can definitely recommend it! On my visit I enjoyed salmon tartare followed by beef cheeks and asparagus and believe me when I tell you that I still think about that meal to this day!

As well as being delicious, my meal was also very reasonably priced (the main course was around €10), and so if you concerned about Krakow food and drink prices then fear not!

Here is a full guide to the Michelin recommended restaurants in Krakow.



16. Try Zapiekanka – Krakow Street Food!


One rite of passage in Krakow is eating zapiekanka (or zapiekanki plural). Zapiekanka is a street food most popular in Krakow, kind of like a pizza bread. The classic zapiekanka is half a baguette with sauteed white mushrooms and grated cheese, toasted until the cheese melts (but many additional toppings can be added). 

You can buy zapiekanki ready-made at service stations and corner shops, and to be honest, they are really nothing special. HOWEVER, Plac Nowy (New Square) in Kazimierz has turned zapikanki into an art form. 

Here, you can add a seemingly endless variety of toppings to your zapiekanka, and the zapiekanki at Plac Nowy are worlds apart from the ones you can buy at gas stations. Perfect as a lunch on-the-go or messy drunk food, zapiekanki are the soul of Krakow and they only cost a couple of euros.

To try even more traditional Polish food, try a Krakow food tour!



17. Enjoy Lunch With a View at Metrum Restobistro


One of the first places I discovered in Krakow was Metrum Restobistro, a student restaurant on the 6th floor of the Krakow Music Academy, situated right on the edge of Krakow Old Town. This delightful little cafe boasts two rooftop patios, giving incredible panoramic views over Krakow, with an indoor section that you can sit in during the winter months (the glass walls allowing you to still enjoy the view).

The menu changes daily and you will usually see a few different dishes written down on the board behind the servers. For €5 you will get a soup starter, hearty main course and a fruit compote drink. The menu is written entirely in Polish and the staff don't speak English, so if you don't have Google Translate to hand then you may just have to point and hope for the best! However, I've never had a bad meal at Metrum Restobistro, and besides, the view is really what you're there to see!

It's worth noting that because this is a student café in the university building, it is closed during the holidays.



Things to Do in Krakow…Krakow Nightlife!


18. Go Underground at Prozak 2.0


Now, I'm not really a nightclub gal, and I'm definitely not a techno gal, so it's not often you'll see me recommending clubs on this blog, but Prozak 2.0 in Krakow Old Town is legitimately a bloody good nightclub, and as far as Krakow nightlife goes, it's up there with the best. Boasting top DJs and an underground maze of tunnels and hidden dancefloors, Prozak 2.0 is not the place to go if you want a quiet night (and if you don't want to lose your friends then forget it – once you descend the stairs and enter Prozak, you're pretty much on your own).

Embarrassingly, the first few times I went to Prozak I stayed in the bar on the first floor, believing that this was all that there was, and I had no idea that there was a whole underground world going on below me – this is why I'm not cool enough for nightclubs.



19. Get Messy on a Krakow Pub Crawl


What's the best way to see Krakow nightlife? On a pub crawl of course!

The pub crawl that I have personally been on (time and time again) is the Greg and Tom pub crawl. I am biased because I did volunteer there for a little while leading the pub crawls myself, but the Greg and Tom crawl gets people super involved and they also provide a LOT of alcohol (unlimited alcohol for 90 minutes, yes please!).

The best way to go on this pub crawl is to stay at Greg and Tom Party Hostel.

If you aren't staying at Greg and Tom's then there are plenty of other great pub crawls in Krakow, such as this one, which has tonnes of great reviews.


20. Enjoy Candlelit Vibes at Alchemia


Alchemia is one of my favourite bars in Krakow, and the best bit is that you can go at any time of day or night and have a great time! With its rickety floorboards, flickering candles and antique furniture, Alchemia reminds me of a bar that you might find on Diagon Alley, and I have to hand it to Alchemia – they not only have the best hot chocolate in Krakow, but they have the best mulled wine as well, making it one of the more romantic things to do in Krakow.

At nighttime, Alchemia gets even better as the dim bohemian cafe transforms into a smokey haven for jazz-lovers, students and academics alike, with couples and groups of friends huddled together around the tiny tables, their faces dancing in the candlelight. For music lovers, Alchemia's cellar regularly hosts live music nights, so no matter what kind of evening you're looking for, you will find it at Alchemia.

To see Alchemia's programme, visit their website here.


21. Drink ALL the Shots at Pijalnia Wodki I Piwa


Pijalnia Wodki i Piwa are a chain of dingy bars famous around Poland for their cheap prices and no-frills vibe, and if you want the quintessential Krakow nightlife experience then this is where you should head! With the walls decorated in newspaper clippings (a hark back to communism, when they couldn't afford wallpaper), €1 drinks and small plates of traditional Polish food costing just €2, Pijalnia is a haven for broke students, alcoholics and tourists alike.

Pijalnia is almost always open (closing for just two hours in the morning), always brightly lit, always full of people and always fun.

Some shots that you absolutely have to try when you visit Pijalnia are as follows:

Wściekły Pies – don't worry, it took me a long time to learn how to pronounce this one! Translating to 'mad dog,' the wściekły pies shot is a shot comprised of Polish vodka, grenadine and tabasco. It sounds disgusting, but don't knock it until you've tried it, because even though this is a combination that definitely shouldn't work, it really kinda does. Wściekły Pies is my favourite Polish shot.

Monte – for those who aren't quite as adventurous, I recommend the Monte shot. Monte is simply milk and hazelnut vodka (Soplica Orzech Laskowy) and it tastes like a Starbucks hazelnut latte. Yum.

Cytrynówka – cytrynówka is a homemade lemon vodka made from lemons, vodka and sugar and is a Polish favourite. I swear every single time I went to Pijalnia Wodki I Piwa, at least one of my Polish friends would be demanding that everybody buy a shot of cytrynówka! Cytrynówka is a little reminiscent of limoncello, and is definitely not to be missed.


22. Rub Shoulders With Students at BaniaLuka


BaniaLuka is a bar in the centre of Krakow Old Town that is pretty much open 24/7. It's always absolutely packed, and that's because it's so cheap. It's prices and menus are very similar to Pijalnia Work I Piwa, and so here you can expect €1 shots and beer and incredibly cheap small plates of food. The atmosphere here is always fantastic and I highly recommend a boozy night in BaniaLuka on your trip to Krakow!


23. Be Brave and Visit an Absinthe Bar


I won't lie to you – the Absynt bar in Krakow is something that remains on my Krakow bucket list, but I couldn't write a boozy guide to Krakow and not include it! Absynt describes itself as a place for 'bold thoughts and good company,' and prides itself on serving absinthe in the traditional way of burning a sugar cube into the drink before serving the flaming absinthe to nervous customers!

With a menu of more than a dozen different types of Absinthe, this bar is not for the fainthearted but not to be missed.


25. Enjoy the Latin Vibes at Teatro Cubano


Teatro Cubano is a nightclub that has created a real Havana vibe in the heart of Krakow. Always bustling with people, arrive early if you want to avoid the queues! Teatro Cubano has fantastic latin music, reasonably priced drinks and a great atmosphere, and whether you want to show off your dance moves in the opera-house style venue itself, enjoy tiny 'slider' burgers from the attached Papito's or simply mingle with locals and tourists alike in the alleyway strung with fairy lights, Teatro Cubano is Krakow nightlife at its finest.


26. If you MUST be a True Brit, Watch a Match at Bull Pub


I have to say I'm not a fan of people who fly to foreign countries and head straight to a pub that is exactly like the one in their home town, but on the odd occasion Bull Pub can be fun. In Bull Pub you will find typical pub grub, staff that greet you in English and lots of bald English men. It isn't usually somewhere I'd usually hang out but I have watched the odd football match here and the atmosphere can't be rivalled.


Things to Do in Krakow…For Day Trippers


27. Visit the Camps of Auschwitz and Birkenau


You cannot visit Krakow without taking a day to pay your respects and learn about the tragic history of the Auschwitz and Birkenau death camps. You can visit these camps either on your own (purchasing a cheap audioguide on arrival), or with a guided tour, and it is really all down to preference which you choose.

One thing that I must stress when talking about this topic is that you have to behave respectfully when at Auschwitz and Birkenau. Too many tourists take selfies and pose for pictures on the train tracks, walk around loudly laughing and joking, and wear inappropriate clothes.



28. Wieliczka Salt Mine


Visited by more than one million tourists every year, the Wieliczka Salt Mine is one of the most popular tourist attractions in Poland and is a great day trip from Krakow.

With 12 objects on the UNESCO World Cultural and National Heritage List, Wieliczka Salt Mine actually produced table salt until 2007, making it one of the world's oldest functioning salt mines. Wieliczka Salt Mine is a goldmine of interesting things all underground and made entirely from salt. These include impressive statues carved from salt, a ballroom, chapel and even an underground lake!

Admission to Wieliczka Salt Mine is via ticketed group tours only, and there are a few different kinds of tours to choose from. You can opt for the standard 'Tourist Route,' or be a little more specific and go for the 'Miners' Route' or 'Pilgrim's Route.'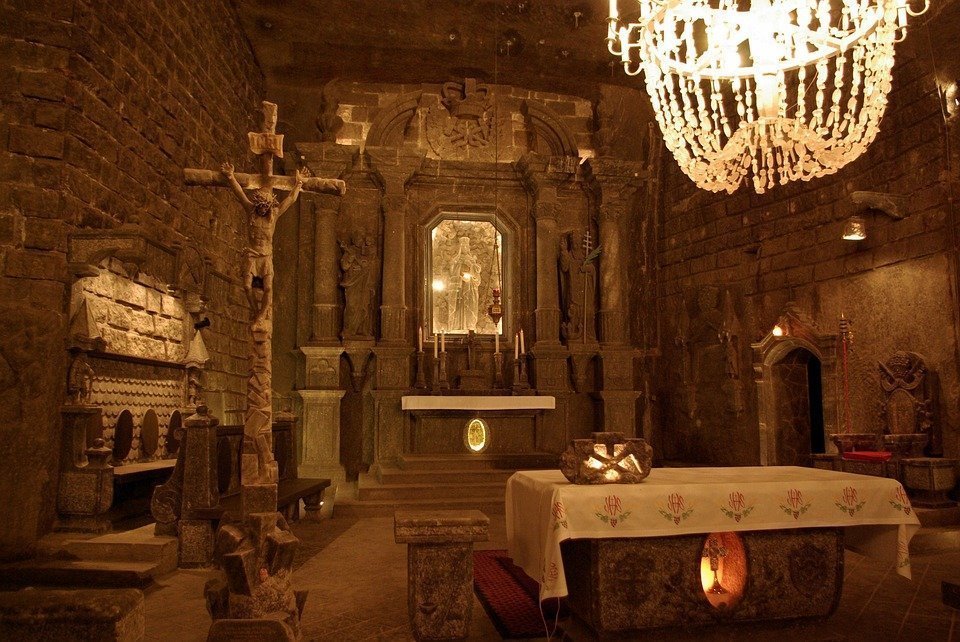 29. Discover Zakopane


Fiercely popular with Russian tourists, Zakopane is a a mountain town where you can get active and go skiing (or hiking and trekking in the warmer months), or simply enjoy some traditional Oscypek smoked cheese with cranberries, washed down with a hot beer with cinnamon and some traditional highlander music in Zakopane town.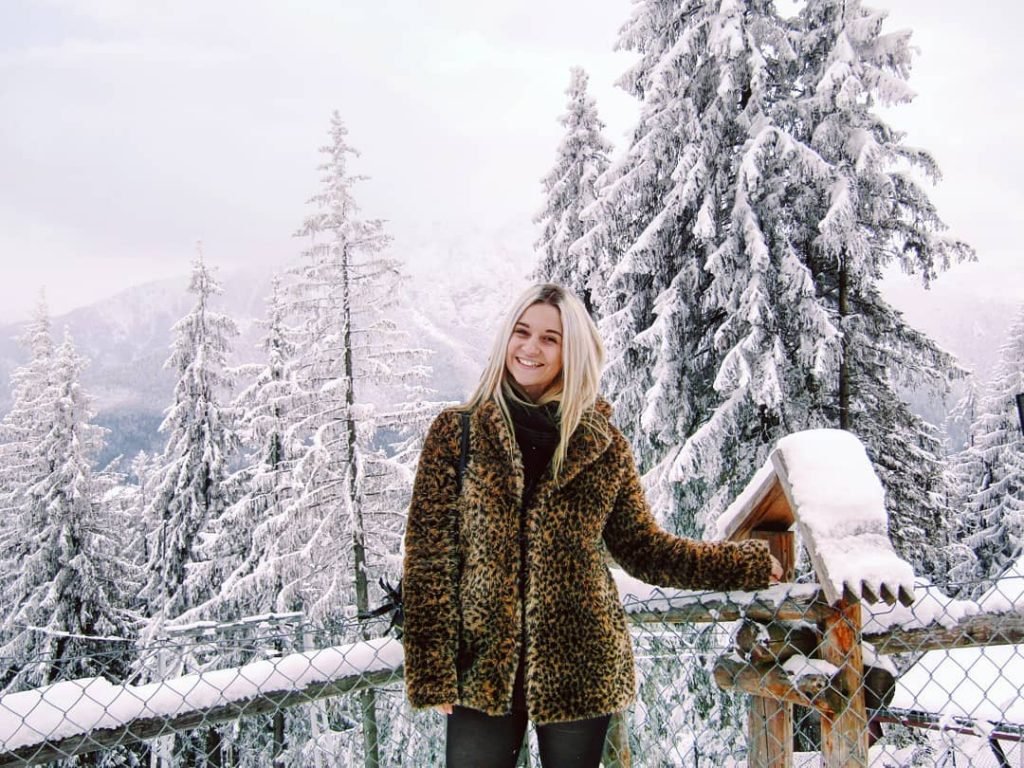 30. Tatra Mountain National Park


Considered the most Alpine of all National Parks in the country, Tatra Mountain National Park is a must for nature lovers, and adventure seekers will be pleased to learn that you can indulge in a spot of paragliding, skiing, mountain climbing, hiking, or cycling (whatever takes your fancy really).

There is also ample wildlife here, including bears, wolves, lynxes and wildcats, so be sure to tread carefully!


31. Make a Pilgrimage to Wadowice – Birthplace of Pope John Paul II


Wadowice is an especially important place to visit if you are a Catholic, as you can visit Pope John Paul II's family home, place of baptism and see where he went to high school. The apartment where he lived is on 7 Koscielna Street and has been turned into a museum where you can learn about the life of the late Pope.


32. Ojców National Park


Ojców National Park is just a 15 minute drive away from Krakow, which makes it a really easy place to day trip to. Ojców National Park is the perfect place to spend a day exploring abandoned castles and hidden caves, and the Ojców Castle is believed to have been a secret hideout for kings in days gone by!


33. Marvel at Poland's Most Famous Lake – Morskie Oko


Morskie Oko (or Eye of the Sea in English) is the largest lake in the Tatra Mountains and is Poland's most famous lake – and for good reason! Nestled between the Tatra Mountain peaks, Morskie Oko lake is a sight to behold and for nature lovers it is a must-see.


UNUSUAL Things to Do in Krakow


34. Visit a Pinball Museum!


The Krakow Pinball Museum is actually more of a pinball bar. To enter, you just pay the €8 fee and then you have unlimited access to 80 retro pinball machines! The Krakow Pinball Museum is open until 10pm each day so it's actually possible to spend the whole day there, and they have very reasonably priced beer as well!

The Krakow Pinball Museum is, in my humble opinion, one of the best unusual things to do in Krakow (in fact, the first time I went I played for so long that my forearms were sore for days – I need to get out more, I know). To find out more, visit their website.


35. Face Your Fears at Lost Souls Alley


What's the scariest thing you've ever done? Jump out of a plane? Wrestled an alligator? Well for me it's paying a visit to Lost Souls Alley in Krakow.

And what is Lost Souls Alley? Well, Lost Souls Alley is part escape room, part interactive house of horrors where your worst fears are lying in wait around every corner. Whether you dread coming face to face with Samara from The Ring, crazed farmers wielding chainsaws, demented clowns or pitch black rooms with unknown occupants, Lost Souls Alley will have something guaranteed to scare the bejesus out of you (can we take a moment to appreciate the fact that I just used the word bejesus please?!).

Lasting around half an hour and costing just a couple of euros to enter, Lost Souls Alley is both the best and worst thing you will ever do, and now you can even choose whether you want to up the ante by adding more frights and even physical pain!

The 'Red Version' of the game, which is coming soon, says that it is geared towards people with 'masochistic attitudes' and promises that participants will 'acquire sores, bruises and wounds.' I'm not sure that this version (Level 4) is for me – I almost had a heart attack and I only did Level 2!

Note: most of the time you need to book in advance to visit Lost Souls Alley. You can do this by popping in and speaking to them directly, or giving them a call (they speak English). You can find their phone number and address on their website.


36. Go Head to Head in a Games Bar


One of my favourite things to do in Krakow on a rainy day is to pass the time at Cybermachina Game Pub. Cybermachina has every game imaginable, from old school Mortal Kombat to Guitar Hero, Fifa and more traditional board games, card games and table football.

It is totally free to enter and play the games on offer at Cybermachina (of course it is expected to buy a drink) and the bar has a huge cocktail selection, craft beers and bar snacks.


37. Explore Underground Krakow


4 metres underneath the main market square, Rynek Underground is a museum that not many tourists actually know about – I must have visited Krakow 6 times before I heard of Rynek Underground!

This hi-tech museum allows visitors to explore the recently excavated Medieval merchant stalls underneath what is now the main market square in Krakow, as well as giving them Krakow's entire history, and so it is definitely one of the most interesting places to visit in Krakow.

Tickets for Rynek Underground must be bought in advance, and you can do this via their website. Alternatively, you can book a guided tour here.


38. Visit Krakow's Cat Cafe!


I'm a sucker for kitties, and so when I found out that Krakow had its very own cat cafe, I was determined to go. Cat Cafe Kociarnia is free to enter, has a simple but nice menu of cakes and snacks, and lots of very cute cats. Need I say more?


39. Drink Butter Beer at the Harry Potter Cafe


A must for Harry Potter fan, Dziorawy Kociol, (The Leaky Cauldron) is Krakow's very own Harry Potter themed café. The Leaky Cauldron is in the cellar of a beautiful old building and boasts a lovely selection of magic-themed cakes and non-alcoholic drinks (I tried the Butter Beer and it was nice, albeit very sweet).

The rooms have low lighting, spooky sound effects and pictures of the HP characters on the walls and so if you're looking for a cutesy café and are a fan of Harry Potter then you should pay it a visit.

I do have to say that although the menu had a very magical theme, I do feel as though The Leaky Cauldron could have gone a lot further with the décor – I was a little underwhelmed.


40. See Some Contemporary Art at MOCAK


Open since 2011 and nestled behind Schindler's Factory, MOCAK is a museum that is unlike any that I've ever been before. Now full disclosure: I'm immature and uncultured and I couldn't help but just giggle and make fun of some of the pieces (I just don't get art sometimes, okay?), but the ridiculousness was all part of the fun!

The exhibitions are ever-changing so it's worth doing a bit of research before you go, but whether you're an arty-farty or not, you're sure to have quite the experience at MOCAK!

For those on a budget, the museum is free on Thursdays!



41. Discover Urban Nowa Huta


Funded by the Soviet Union, Nowa Huta is one of only two pre-planned Socialist Realism cities ever built and the goal for it was that it would represent a vision of a glorious Communist future. Nowa Huta was built in such close proximity to Krakow so that it would be a 'proletarian paradise' that would overshadow the old, bourgeois city of Krakow, but ironically, it actually ended up being an anti-communist hub!

Visiting Nowa Huta is definitely one of the more unusual things to do in Krakow, and if you're interested in Socialist Realist architecture and city planning then you should stick it on your list!

You can book a tour of Nowa Huta with a local NGO guide here.


41. Stroll around Zakrzówek Quarry


Zakrzówek is a former limestone quarry with crystal clear turquoise waters and it is the perfect place to have a stroll. Unfortunately, , due to two deaths in the summer of 2019, it is now prohibited to swim in the quarry (it used to be a popular location for cliff jumping), and even the scuba diving lessons that used to take place there have ceased.

However, swimming aside, the surrounding limestone bluffs and woods are a great place to go for a hike or have a summer BBQ!


43. Climb to the Top of Kościuszko Mound


Dedicated to freedom fighter Tadeusz Kościuszko, the Kościuszko Mound stands 34M high, and although climbing to the top is hard work, the panoramic views of Krakow are definitely worth it.


44. Go Bowling for €2!


Okay, so going bowling might not be the most unusual thing to do, but for a rainy day in Krakow, it's perfect. The bowling alley in Krakow is super cheap (prices vary but it worked out to around €2 per person for an hour when we were there) and has a bar serving great pizzas and cocktails.


45. Pay a Visit to Liban Quarry


During Krakow's Nazi occupation in WWII, Liban Quarry was used as a Nazi labour camp and when filming Schindler's List, Steven Spielberg used it to film all of the scenes that took place in the Płaszów Concentration Camp (he didn't want to film in the actual camp as a sign of respect).

Today the site lies in overgrown abandon and it is unclear to your average Joe just which of the watchtowers, gravestones and barbed wire traces are remnants from the actual camp and which are leftovers from the movie set.

To get to Liban Quarry, just follow the trail from Krakus Mound toward Podgórze Cemetery.


46. Massolit Books & Cafe


Call me a nerd, but Massolit Books & Cafe is one of my favourite places to while away an afternoon in Krakow. Massolit is an English-language independent book store and cafe located a few minutes away from Krakow Old Town and holds more than 20,000 titles in classic and contemporary literature and academic titles with large collections in Women's Studies, Jewish Studies and Central/Eastern European History.

With ladders enabling book worms to reach the highest shelves and cosy armchairs scattered around for those who want to curl up immediately and enjoy their new book with a coffee and cake, Massolit Books & Cafe is a literature lover's paradise.

Massolit Books & Cafe is also home to many English-language events including literary readings, book clubs, art exhibits and political discussions.


So there concludes my HUGE list of 46 fun and unusual things to do in Krakow!


I hope that I've managed to give you more than enough ways to pass the time in Poland's cultural capital, but what about all of the other stuff? Chances are, if it's your first time in Poland, you might be wondering what to expect. You might be worrying about the practical side of things, such as where to stay in Krakow, how much to budget for Krakow, and how to even get to Krakow in one piece!

Well, fear not because in this next section I'm going to walk you through all of that and more, and so by the time you've finished this article you'll be all set for your trip to Krakow!

In this section I will cover:

Things you should know before visiting Krakow;

When to visit Krakow;

Getting to Krakow;

Krakow Prices;

Where to stay in Krakow;

Helpful Polish phrases.

Ready? So let's go.


Things You Should Know Before Visiting Krakow


The currency in Poland is the Polish złoty and 1 złoty is the equivalent of €0.23.

Poland is a Central European country, not Eastern. Be careful referring to Poland as 'Eastern European' when you are there as some people find it irritating.

Krakow is safe, even for solo travellers and single women. I walked home alone at night MANY TIMES in Krakow without a problem. In Poland, people are much more likely to try and help you than to hurt you.

With that said, if you're planning a trip to Krakow, then I strongly recommend buying travel insurance. I NEVER travel without insurance, and I've seen too many others get landed with huge medical bills as a result of not having had insurance, that it's something I'll never neglect to buy. My recommendation for great travel insurance is World Nomads.

Shops are closed on Sundays (apart from the final Sunday of the month).

Drinking on the streets is illegal and you will be fined if caught.

Jaywalking in Poland is illegal. You must use the proper crossings and wait until the green man appears. You will never see a local jaywalking.

Strip clubs in Krakow are notorious for scamming tourists. Watch out for people standing outside (usually carrying red umbrellas) who will try to lure you into the clubs with promises of free entry and cheap drinks. These clubs are famous for spiking people's drinks, charging their cards extortionate amounts of money and having the Russian bouncers beat you up if you try to refuse to pay/leave. Oftentimes calling the police is no use as the police are in on the scam. I met two guys that had had 30,000 Canadian dollars taken from their cards while they were passed out in the club. Thirty. Thousand. Dollars. Think about that.

Polish people do not appreciate jokes about the Holocaust, inappropriate clothing at Auschwitz and selfies at Auschwitz. Read this article if you are unsure of how to behave at a concentration camp.

Polish people also do not appreciate public nudity, vomiting in the streets and anything else that you and your 'lad' mates may be inclined to do on a boozy trip to Poland. Read this article if you want to know how people in Krakow feel about 'Brits abroad.'

In my opinion, you need at least 3 days in Krakow in order to be able to fully appreciate the city. However, if you have the time then you could easily spend longer here.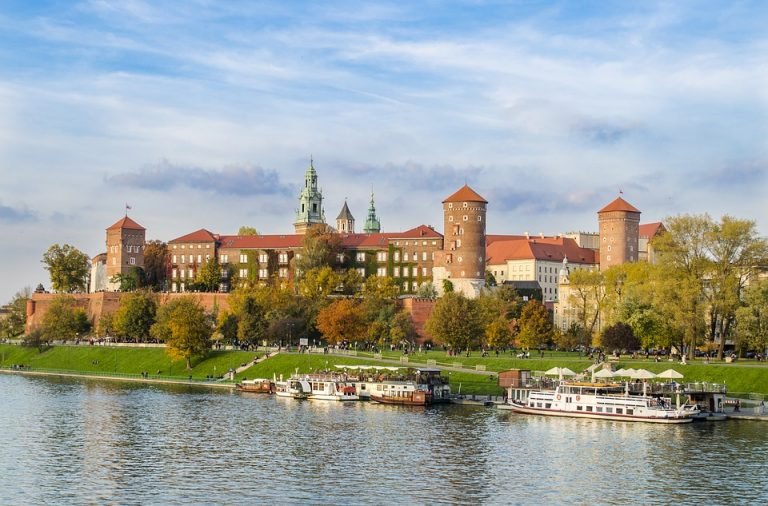 When to Visit Krakow


Krakow is one of those rare places that is magical in both summer and winter. In the summertime the weather is beautiful, making afternoon cocktails in Krakow Market Square pretty much unavoidable, and sightseeing in the sunshine is also always good!

That said, despite Poland's temperature dropping substantially in the winter, the Christmas Markets in Krakow are enchanting and the entire city feels magical in the build up to Christmas. From children singing Christmas Carols to homemade gifts being sold in the market and the Cloth Hall to stalls selling hot mulled wine and hearty Polish food everywhere, Krakow at Christmas is a delight and definitely worth braving the cold for!


Getting to Krakow



Getting to Krakow from the UK is super easy given the number of direct flights offered from almost every major UK city from budget airlines. I always use Skyscanner to find the best prices.

If you are flying into Krakow and would like to arrange an airport transfer, I recommend i'way. You can book your transfer here.

You could also rent a car with Qeeq. I recommend using Qeeq. Click here for a $50 coupon off your car rental and FREE Covid-19 protection! 

If you're travelling to Krakow by bus, my go-to bus travel in Europe is always FlixBus. Flixbus is the most extensive bus network worldwide and all Flix buses have Wi-Fi, extra legroom, charging ports and the ability to modify your booking just 15 minutes before departure! Click here to book your Flixbus to Krakow.

You can compare train and bus prices on Trainline.

Another popular way of travelling in Poland is with the ridesharing app, Blablacar. I used this multiple times in Poland and it was often cheaper than public transport, and much quicker!


Krakow Prices


Poland is a very affordable country to travel to and Krakow is no exception. Below are the typical prices of things in Krakow:

Hostel prices range from €5 – 15 and you can rent a nice Airbnb for less than €30.

A pint of beer in the main market square will be around €2.

A meal in a budget restaurant will be around €5 and €10 in a fancy restaurant. Bars such as Pijalnia Wodki I Piwa serve plates of food for €2 and the zapiekanki pizza breads cost €1.50-€2.

Public transport in Krakow is incredibly cheap, with one-way tram tickets costing less than €1, and Uber and Taxify are also very common here. Expect to pay €2 for pretty much any ride within the city centre.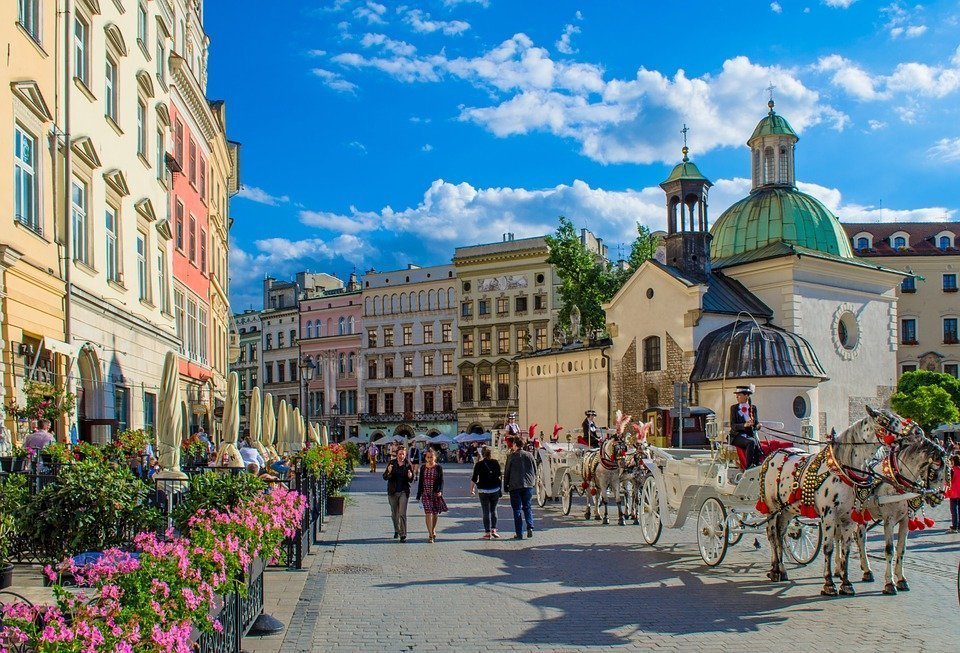 Where to Stay in Krakow


It's no secret that my favourite hostel in the world is Greg and Tom Party Hostel Krakow. I've stayed there countless times as a guest and even volunteered there for a month or so last year!

Greg and Tom actually have three hostels in Krakow to suit every kind of holidaymaker:

Greg and Tom Party Hostel, which is the place to be if you want to party (as the name suggests!). This intimate 40 bed hostel has themed pub crawls every single night and the staff and volunteers there love to party even more than the guests do. Expect unlimited vodka included in your pub crawl ticket (no really), lots of crazy drinking games and an 'anything goes' vibe.

Greg and Tom Beer House Hostel also runs pub crawls every night but is a little different to the party hostel. It is much bigger and is located right in the middle of Krakow Old Town (Greg and Tom Party Hostel is in between the Old Town and Jewish District). Greg and Tom Beer House's main draw is that is has free beer on tap!

Greg and Tom Home Hostel is for those who want top quality without the crazy atmosphere. Greg and Tom Home Hostel is still super sociable but a little more chill and with the option of private rooms (the other hostels only have dorm rooms).

Every single Greg and Tom Hostel offers free breakfast, daytime snacks and free dinner. This is FANTASTIC is you are on a budget and also provides a great opportunity to meet the other hostel guests. What's more, because Greg and Tom own a restaurant, the food that they serve in the hostels comes straight from the restaurant and is top quality. Think pasta bake, pizza, burritos and lots of chicken! Breakfast includes sausages, bacon, eggs and more (not your standard jam and toast brekkie that most hostels provide!).

To book your stay at Greg and Tom Party Hostel, click here.

If you want to check out Greg and Tom Beer House Hostel, click here.

If Greg and Tom Home Hostel sounds like something you'd enjoy, click right here.

If hotels are more your jam then you can't go wrong with Booking.com. Booking.com never charges any booking fees and guarantees you the best rates on the market.

If you prefer some more privacy then I also recommend staying in an Airbnb. Krakow has beautiful and affordable Airbnbs that make your stay much more authentic than if you opted for a hotel. I wrote an article listing the best and most affordable Airbnbs I could find in Krakow so just check it out if you don't believe me!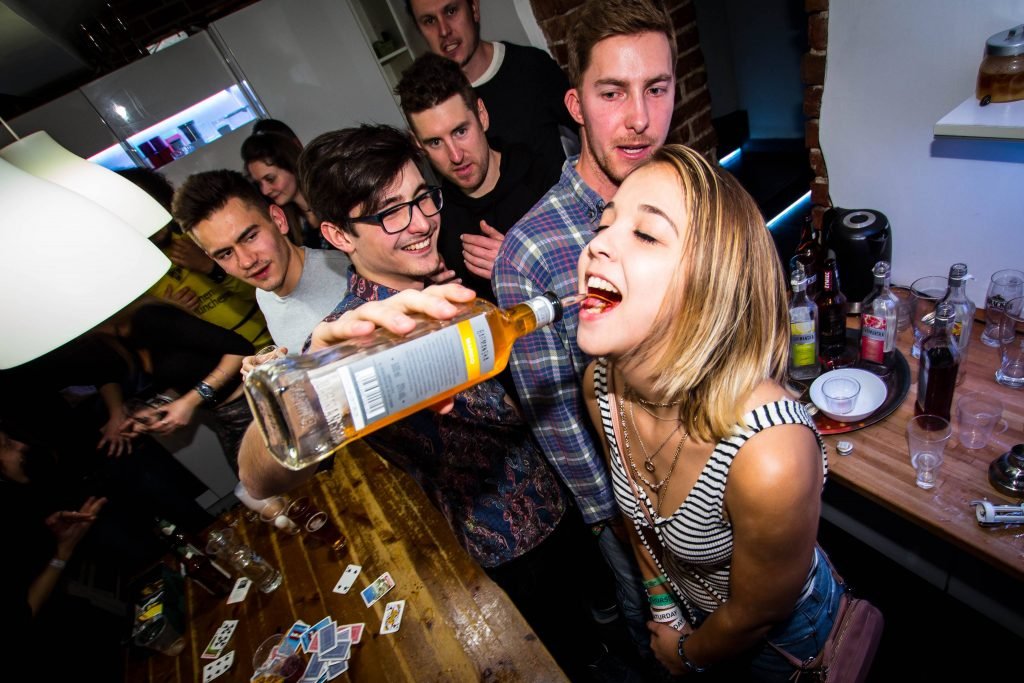 Helpful Polish Phrases


Polish words are notoriously difficult to pronounce for Native English speakers, but it's still worth memorising a few key phrases before you go to Poland. Although most people in Krakow speak English, locals are so used to people not bothering to try and communicate with them in Polish that they really appreciate it when you try and a few words will go a long way.

Some helpful Polish phrases include:

Dzień dobry – Good morning

Dobry wieczór – Good evening

Do widzenia – Goodbye

Proszę – Please

Dziękuję – Thank you

Tak – Yes

Nie – No

Ile? – How much?

Nie mówię po polsku – I don't speak Polish

Na zdrowie! – Cheers!


So there we have it! I hope that in this guide to Krakow I have prepared you for a trip to one of the most magical cities in Europe. If there is anything that I missed, don't forget to let me know in the comments section below, and if you plan on seeing more of Poland then don't forget to check out my 'Poland' section for more destination guides!

A couple of my other articles that may interest you are:

14 Reasons to Visit Wroclaw

Is Warsaw Worth Visiting?

Mazury, Poland: Land of a Thousand Lakes

29 Reasons to Fall in Love With Poland

Until next time!

xoxo

If you liked this article and would like to support my work, please click the button above to donate a couple of bucks and buy me a coffee. The ad revenue that I receive on this website is minimal, so support from my readers enables me to keep creating content that you (hopefully!) love to read.
Disclaimer: Travelling Jezebel uses affiliate links. This means that if you make a purchase on a site I am partnered with I may make a small commission at no extra cost to you.