What do Japanese and Scandinavian interior design have in common?

Quite a lot, it seems.

Despite being more than 8000km apart, Japanese interiors actually have more than a few similarities to Scandinavian homes, so much so that there is a special word to describe the combination of the two – Japandi.

Japandi interior design is the fusion of Scandinavian functionality with rustic Japanese minimalism, creating a feeling of harmony, nature and simplicity.

With clean lines, bright spaces and light colours, Japandi interior design creates a feeling of being in a calm and tranquil sanctuary, and it is rising in popularity as people are turning more towards sustainability and minimalism in their homes.

(Sidenote: If you are a healthcare worker in the UK, you might be able to claim a discount on some of the products included in this post. Just go to Made.com NHS Staff Discount to check!)



Japandi Interior Design – 6 Ways to Incorporate Japandi Design into Your Home


Where did Japandi interior design originate?


First it is important to note that the two regions both share a few things in common when it comes to design – they both have a deep respect for artisans, craftsmanship and natural materials, as well as placing a high value on functionality. The Danish concept of 'hygge' can also be linked to the Japanese philosophy of 'wabi sabi,' which is the ability to find beauty in imperfection and in that which is 'impermanent, incomplete and imperfect.'

Not only that, but Japan and Denmark actually have a cultural relationship that dates back over 150 years, when Danish architects, artists and designers travelled to Japan in search of fresh inspiration.

The Danes were some of the first Westerners to visit Japan after a 220-year long closed border policy, and many people believe that you can see this early Japanese influence in present day Danish open-plan design, penchant for minimalism, clean lines and ceramics.



The 7 Key Elements of Japandi Interior Design:

Clean lines

A decluttered space

Eco-friendly natural materials and textiles

Functional furniture

Neutral colours

Functional and minimal accessories

High quality, long-lasting furniture


6 Ways to Incorporate Japandi Interior Design Into Your Home


Japandi design emphasises minimalistic designs that are highly functional, yet still aesthetically pleasing. Perhaps the biggest mistake you can make when thinking about Japandi minimalism is that a Japandi space isn't sparse – it is intentional, and every single thing in a Japandi home is curated carefully and serves a purpose.

Let's have a look at some of the ways that we can create a Japandi space in our homes.



1. Declutter


The first thing that you must absolutely do if you're serious about Japandi interior design is to create a clutter-free space according to We Buy Any House.

The Japandi aesthetic focuses on large, open spaces, clean lines and not having anything there just for the sake of it.

For some people, this will be easy as they naturally gravitate towards a minimalist space, but for others (like me), achieving a minimalist look requires a bit more effort.

If you find yourself struggling, you can always go for a kind of 'faux minimalism,' by packing unnecessary things up and storing them away.

That may mean storing things completely out of sight, or it may mean 'hiding' things like throws and magazines in pretty wicker baskets that you can simply keep by the couch so that your things are always there when you need them without taking up excess space.

You should also be mindful of the accessories that you buy for your home. Scented candles and ornaments are all too easy to buy, but before you know it, your shelves are full of them!

Make a point of only buying something if it genuinely serves a purpose and stick to one or two things, such as a sculpture or statement wall hanging.



2. Stick to a neutral colour palette


Neutral, muted colours are essential if you want to create a Japandi space, but you don't want your home to be sterile.

Focus on warm neutrals such as cream and beige, or calming, tranquil colours like muted greens and blues.

If you're decorating by yourself then it doesn't have to be difficult – just make sure to pick up the proper painting and decorating tools and invest in some professional paint brushes to ensure a quality finish.

If you want a pop of colour then you can incorporate that, but try and do so meaningfully and subtly. I recommend sticking to one wall and choosing one statement art piece or even a feature wallpaper (pro tip: some websites even have clearance wallpaper sections so you should always check those first to see if you can pick up some bargains!).



3. Invest in Quality Furniture


Japandi interior design focuses on beautiful craftsmanship, with a huge preference for quality and handmade pieces over cheap, throwaway items.

Select your pieces carefully and choose things that will stand the test of time. If they happen to be a little more expensive, try not to worry too much – the idea is to keep them for years to come rather than throwing them out in 12 months when a new fad comes around.

Cox & Cox have some beautiful high quality pieces that incorporate both Scandi and Japanese elements.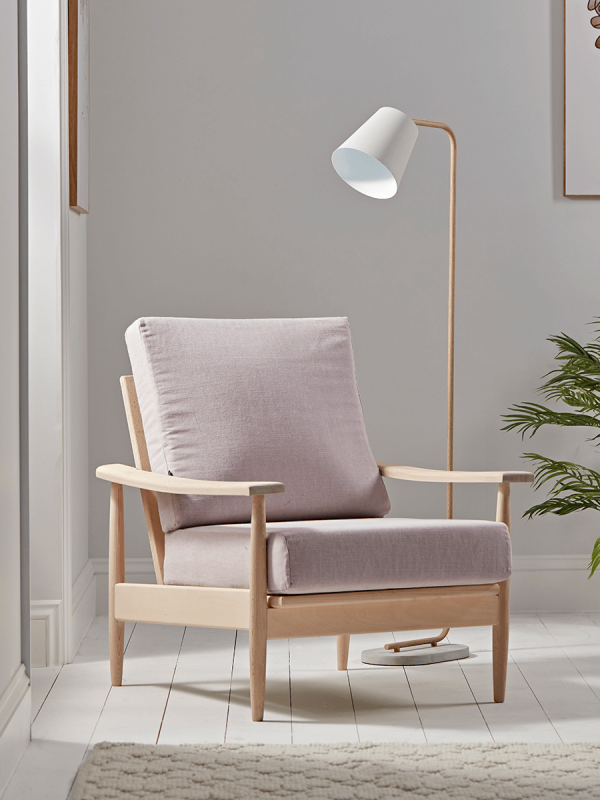 4. Embrace Nature


Bring plants, greenery and other natural accents into your home to embrace Mother Nature.

Driftwood, bamboo pieces and pebbles are lovely additions to your home that will allow you to connect with nature and maximise that hygge/wabi sabi vibe, and it goes without saying that wooden floors are the epitome of Japandi style.

Patch Plants is a great site for both indoor and outdoor plants, with their plants organised by how they need to be cared for – they even have an 'Unkillable' collection!



5. Be More Sustainable


The prevalence of natural materials (think cotton, wool and bamboo) make Japandi interior design a really green décor style. You can make sure that your purchases are all ethically made and sustainable, and make an effort to support small businesses and local artisans.

Etsy is a great place to find handmade items and support independent creators – I especially love this abstract print by Cactus and Lime.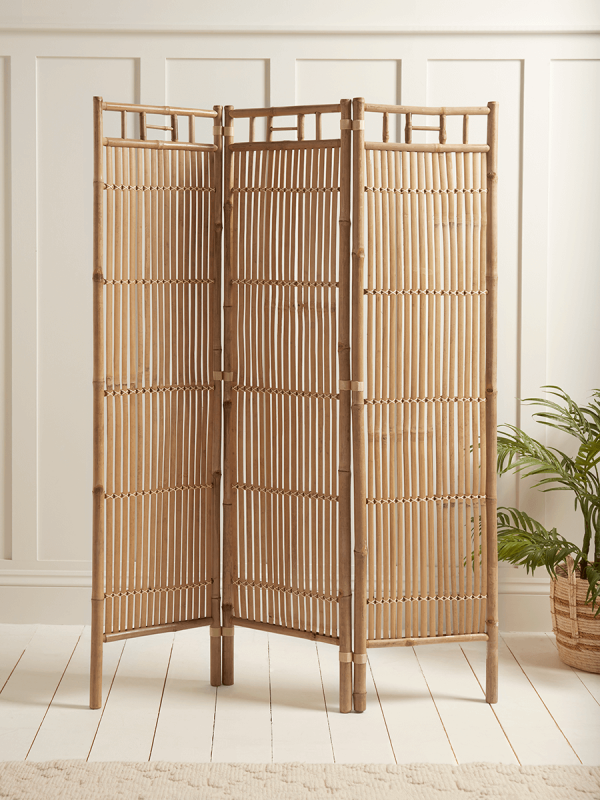 6. Bring in the Light


Japandi design is all about bright, open spaces and lots of natural light.

If you aren't lucky enough to have a room with lots of natural light, then use mirrors to maximise the space and create reflections.

Don't be afraid to use large mirrors in small spaces either. Mirrors create an illusion of depth and space, so they can be instrumental in making small spaces appear bigger than they really are.

A great hack for maximising natural light in your home is to hang a mirror directly opposite a window – this will significantly increase the amount of light in a room.



Japandi Interior Design | Final Thoughts


So, this brings us to the end of my dive into Japandi interior design and how to incorporate it into your home. I hope that I've provided you with some useful information, and hopefully some inspiration too!

Personally, I love Japandi design. I'm not as much of a minimalist as I'd need to be to fully embrace this in my own home, but the neutral tones, mirrors and natural elements are all important features in my living space.

What do you think about Japandi interior design? Let me know in the comments section below!


If you liked this article and would like to support my work, please click the button above to donate a couple of bucks and buy me a coffee. The ad revenue that I receive on this website is minimal, so support from my readers enables me to keep creating content that you (hopefully!) love to read.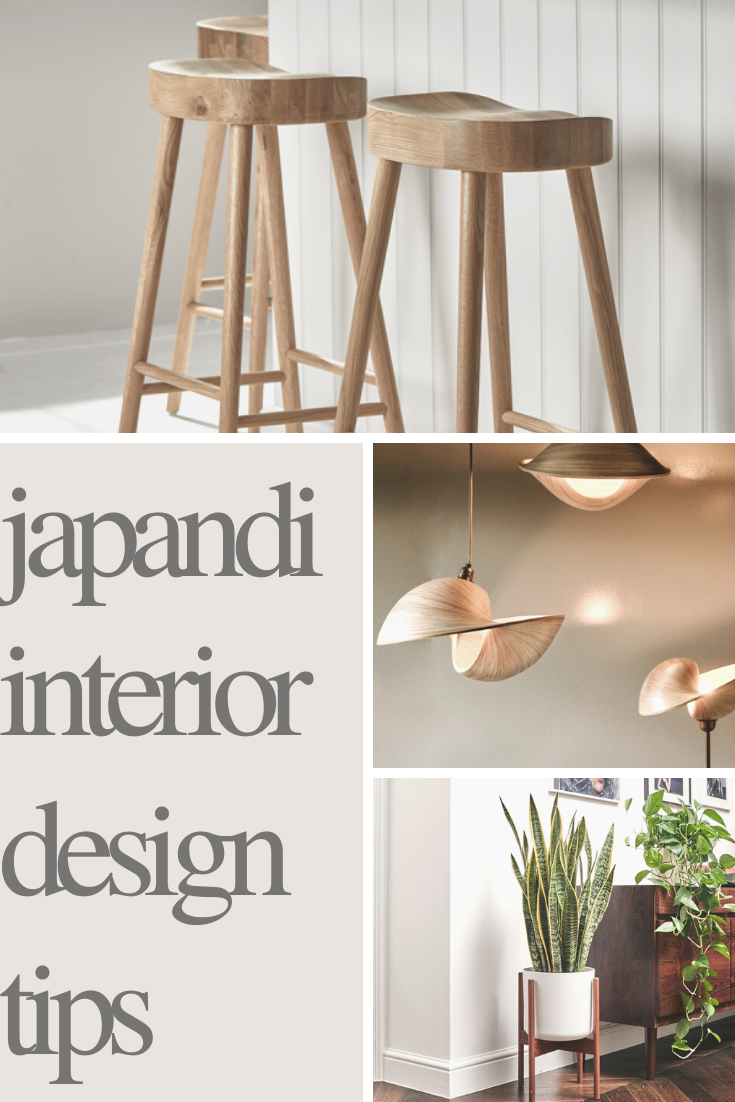 Disclaimer – this is a sponsored post, meaning that I was compensated for writing this article. Travelling Jezebel also uses affiliate links, which means that if you make a purchase on a partnered site, then I may make a small commission at no extra cost to you.