Last updated: March 2023.

Backpacking in the Balkans is not usually the first bucket list item for many backpackers.

In fact, for many people coming to Europe for the first time, Paris, Rome and London all make the list but Sarajevo, Tirana and Skopje rarely do.

Even Brits, who live in such close proximity to mainland Europe tend to focus on Western and Central Europe, ignoring the Balkans entirely.

Of course I'm generalising here, but you see what I'm saying.

The Balkan countries aren't even on most people's radars when choosing where to venture to on their summer backpacking trip, and I want to try and change that (if you're curious about a trip to the Balkans but don't know where to start planning, why not try a Balkan tour?!).

So, if you're curious about these off the beaten track countries in Europe, keep reading, because I'm going to share with you what backpacking in the Balkans is really like.

But first things first, what even are the Balkans?!



What Backpacking in the Balkans is Really Like


What are the Balkans?


The Balkans, also called the Balkan Peninsula, is a geographic area in Southeast Europe. They are named after the Balkan Mountains that stretch all the way through Bulgaria to the Black Sea coast.

Although many associate the Balkans with the many conflicts in the Balkans that have taken place over the years (especially since the 1990s military conflicts in Yugoslavia), the Balkans are safe to visit, and the tourism industry is really beginning to take off.



Balkan countries – which countries make up the Balkans?


Although this question is often disputed (nobody can agree on much in the Balkans), historians generally state that the Balkan countries are comprised of Albania, Bosnia and Herzegovina, Bulgaria, Croatia, Greece, Kosovo, Montenegro, North Macedonia, Romania, Serbia and Slovenia.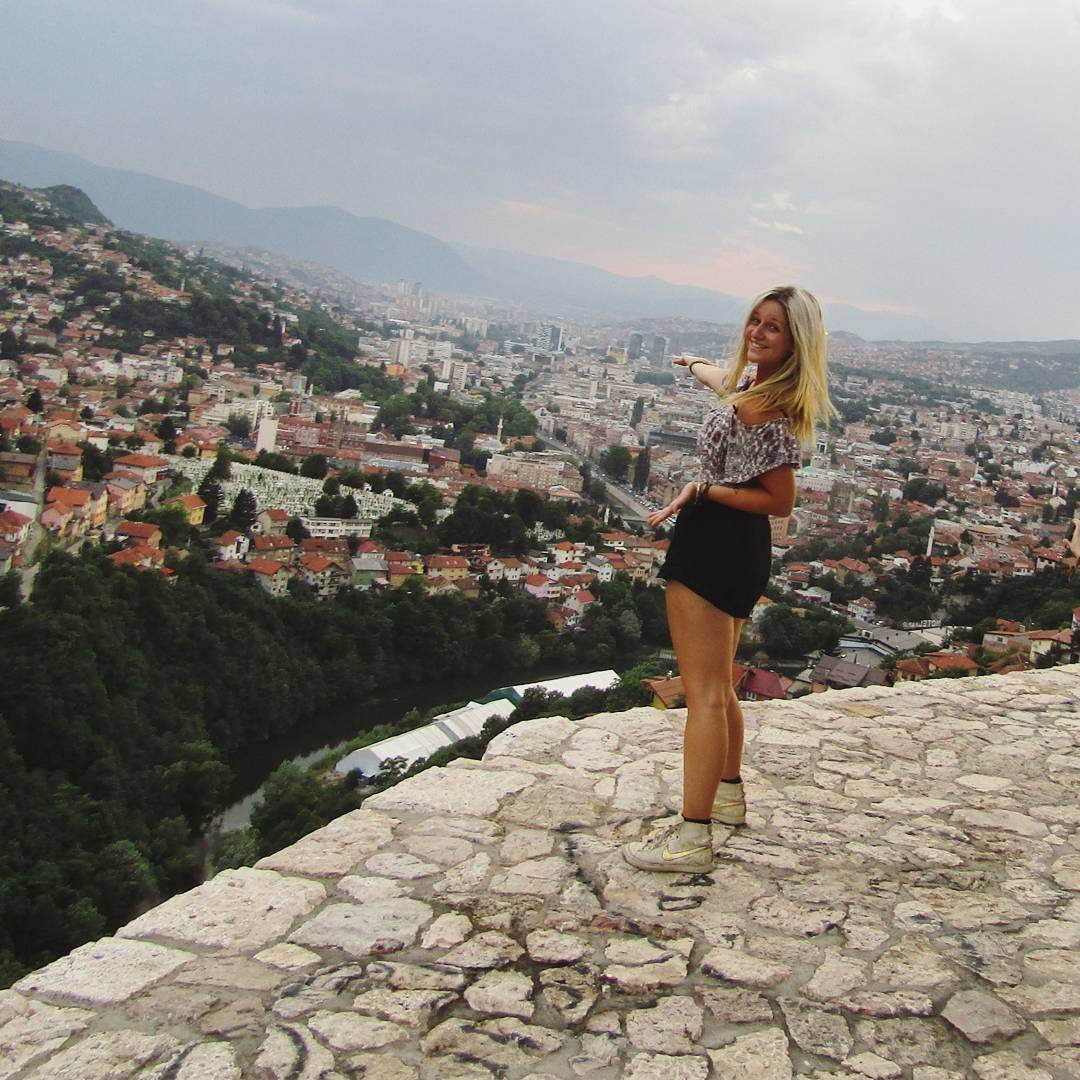 My experiences of backpacking in the Balkans


I have spent several months backpacking in the Balkans and have been lucky enough to experience a kind of magic that I didn't think existed anymore in Europe.

I've been able to experience a little of what it was like to be a backpacker 20 years ago, before online maps and timetables were a thing (Albania, I'm looking at you), when hitchhiking was a common way of getting around, and when travellers were more likely to get drunk on homemade brandy with an old man in the mountains than on a pub crawl in Prague.

During my time travelling in the Balkans I've experienced real, raw travel, where nothing is organised and nothing should work but it somehow does, where local hospitality is still alive and thriving because backpackers haven't created a bad reputation for themselves yet, and where the cheese that I'm eating was probably made by the goat that's casually ambling past me as I eat.

The Balkan countries have really stolen a piece of my heart, and I want to share with you a few reasons why travelling through the Balkans is such a truly special experience.



7 Reasons Why Backpacking in the Balkans is the Greatest!


1. Rakija


So I know that I LITERALLY JUST wrote an article about rakija, but what else do you expect from an alcoholic blogger (joking but not)?

Rakija is a homemade fruit brandy (a kind of moonshine) that is popular in every single Balkan country. Naturally every country claims that their rakija is the best (meaning you have to try them all of course), and it comes in every flavour, from honey to cherry!

I won't spend a lot of time spelling out all of the reasons why rakija is so incredible as I wrote about 18 of them in my previous post, but the main reason is that rakija brings people together. 

Balkan people are incredibly generous with everything, but when it comes to rakija they are even more so, making rakija not just a drink but a cultural experience (you think I'm joking).

I mean, alcohol is great in every country, but it's so much better when you're drinking it on the side of the road with an old man whose wife brewed it in their back yard than when you're just purchasing it from a corner store.



2. Beautiful nature


If there is one reason to go backpacking in the Balkans, it's the nature.

When it comes to natural beauty, the Balkans will absolutely blow you away. From the stunning waterfalls of Bosnia and Herzegovina, to the white sand beaches of the Albanian Riviera, the craggy mountains of Montenegro and the beautiful lakes in Croatia and North Macedonia, there will be something in the Balkans for you.

Adventure travel in the Balkans is huge, and whether you prefer hiking or cycling, cliff jumping or sailing, you will surely find something to tickle your pickle in the Balkans.

Perhaps one of the greatest things about nature in the Balkans is that because most Balkan countries aren't overrun with tourists, you can visit some of the most breathtaking national parks and still be the only person for miles around.

When I visited Butrint National Park in Albania, my friends and I were some of the only people in there – where else would you get to wander around a whole city of Roman ruins without being knocked out of the way by hordes of tourists?

(Check out this post about Plitvice Lakes National Park if you don't believe me!)



3. The Balkans are safe


Even as a solo female traveller, I have never felt unsafe in the Balkans.

Many people reference past conflicts in the Balkans, saying that the Balkan countries are war torn and full of civil unrest, but this is absolutely not the case.

While there certainly are problems in the Balkans (like anywhere else in the world), the Balkan wars are in the past and do not pose any threat for people travelling in the Balkans.

Whether it be walking home alone at night, hitchhiking or asking random people to help me with directions, I have only ever had one bad experience in the Balkans (in Split, Croatia), and that's coming from somebody who spent over 6 months travelling between places.

Balkan people are some of the most warm and hospitable people I have ever encountered, and they desperately want to make you feel at home in their country.

Of course crimes do occur, but robberies and random acts of violence are incredibly rare, especially when it comes to tourists: the vast majority of crime in this region is of the organised variety, and so it has little impact on ordinary, law-abiding citizens.

I was actually told whilst travelling in Albania that the police are especially harsh on anybody who hurts a tourist as they are trying to improve Albania's reputation abroad and thus encourage more people to visit.



4. The Balkans are cheap


There is nothing that makes my skin crawl more than seeing somebody sitting in a restaurant in Albania talking loudly about how cheap it is there, when the person serving them probably makes less than 200 euros a month.

That said, in an article about all of the reasons why the backpacking in the Balkans is so wonderful, it would be dishonest if I didn't mention how incredibly affordable most Balkan countries are to the average backpacker.

While there are definitely exceptions (cough, Dubrovnik), most places I've visited in the Balkans have been very cheap, with a dorm bed in a hostel usually costing less than 10 euros, a pint of beer averaging at 1-1.50 euros and a two-course restaurant meal coming in at less than 10. 

This of course allows you to travel for longer and see more than you would if you were visiting somewhere in Western Europe.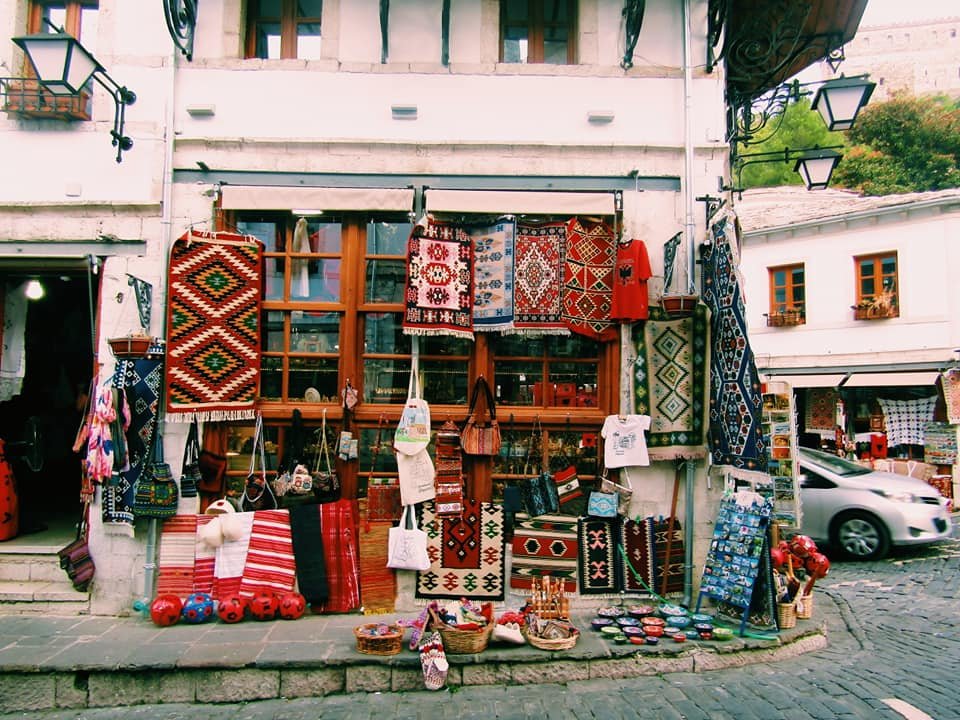 5. Balkan food


The Balkans are not exactly world famous for their cuisine, but that is not to say that Balkan food isn't delicious!

If you're a meat lover, you will love travelling in the Balkans.

Cevapi is a kind of kebab made from minced beef or pork, and is served with flatbread, ajvar (a spread made primarily from red peppers), chopped onions, sour cream and kajmak (similar to clotted cream) – it is almost impossible to avoid cevapi in the Balkans.

Another thing you can't miss is burek, often referred to as 'homemade pie.' Burek is a pastry filled with a wide variety of ingredients, from potatoes, to spinach and goat's cheese or minced meat. Also common are stuffed vegetables (dolma) such as peppers, cabbage and vine leaves.

Hearty, belly-warming dishes such as rabbit stew and baked beans (not the Heinz kind!) are very popular, and if you are looking for something a bit lighter then you must try Pršut (the Balkan version of prosciutto) and the shopska salad – a Bulgarian salad made from chopped tomatoes, cucumbers, peppers, onions, and topped with a shaved white cheese similar to feta.

Of course, Balkan wine is also fantastic – I went wine tasting several times whilst in Albania and had what was possibly the best white wine of my life!

If you're interested in learning more about Balkan cuisine, then Kristal Sajasi over at Pink Pangea has written a great guide which you can find here!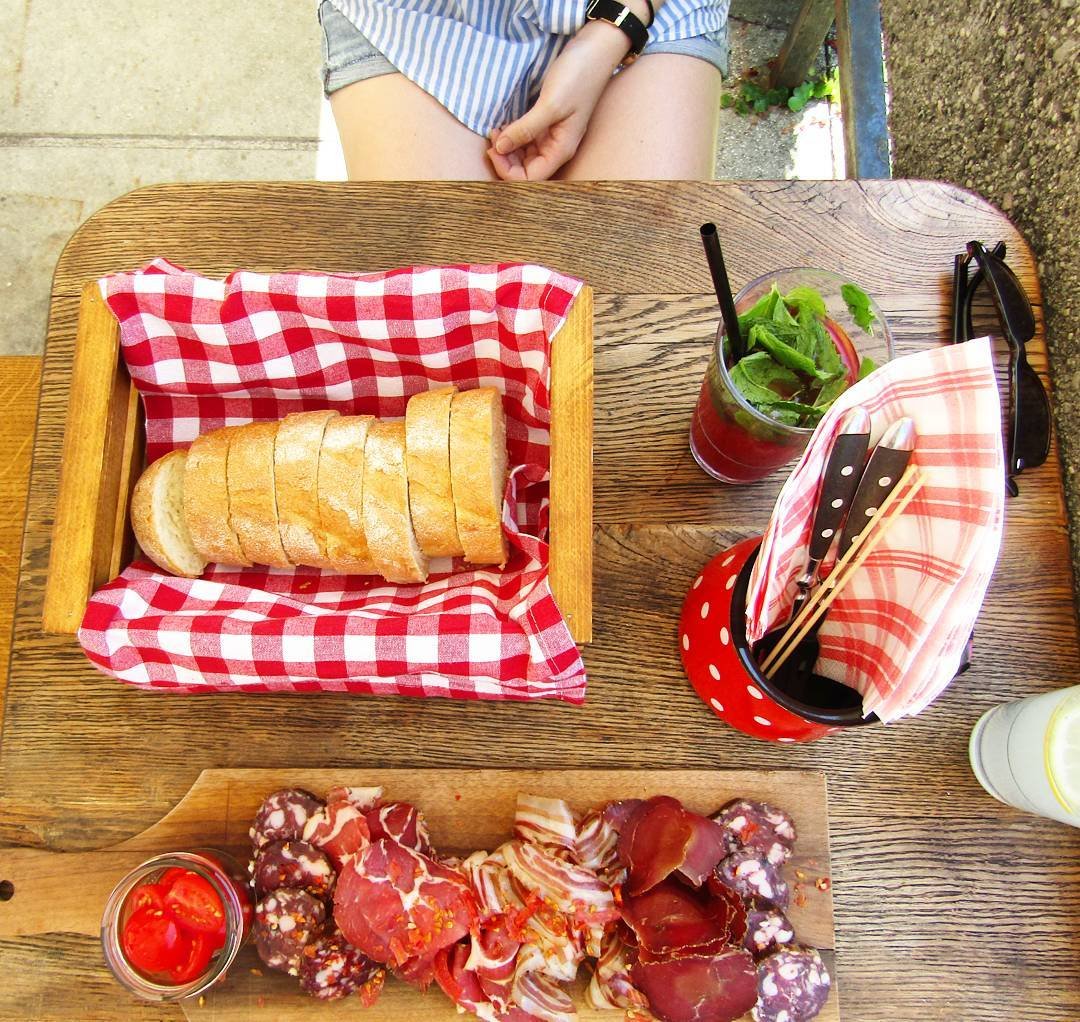 6. Balkan history


The history of the Balkans is not pretty.

For hundreds of years the Balkans have been a tumultuous region, with more than one war occurring between Balkan countries just in my lifetime. From the collapse of Yugoslavia to the Bosnian war, the death of communism and the more recent Kosovo war, the Balkans have had more than their fair share of hardships and I wholeheartedly believe that the best way to learn about the history of a place is by visiting it.

I knew next to nothing about the history of this region when I first travelled there in 2017, but thanks to experiences such as my day with a war veteran in Sarajevo and a trip to the Museum of Crimes Against Humanity and Genocide, as well as walking tours in each capital city, I now know a little more about the complexities of life in the Balkans, past and present.

So-called 'dark tourism' may not necessarily appeal to you, but I think that we owe it to the countries we travel to to learn about their history, which is something that has shaped the way that these countries are in the present day.

With the Balkan troubles being so recent, it is a mark of respect to educate yourselves about the struggles of the Balkan people, rather than simply visiting the Balkans, drinking cheap alcohol, and coming straight back home, no more informed than you were before.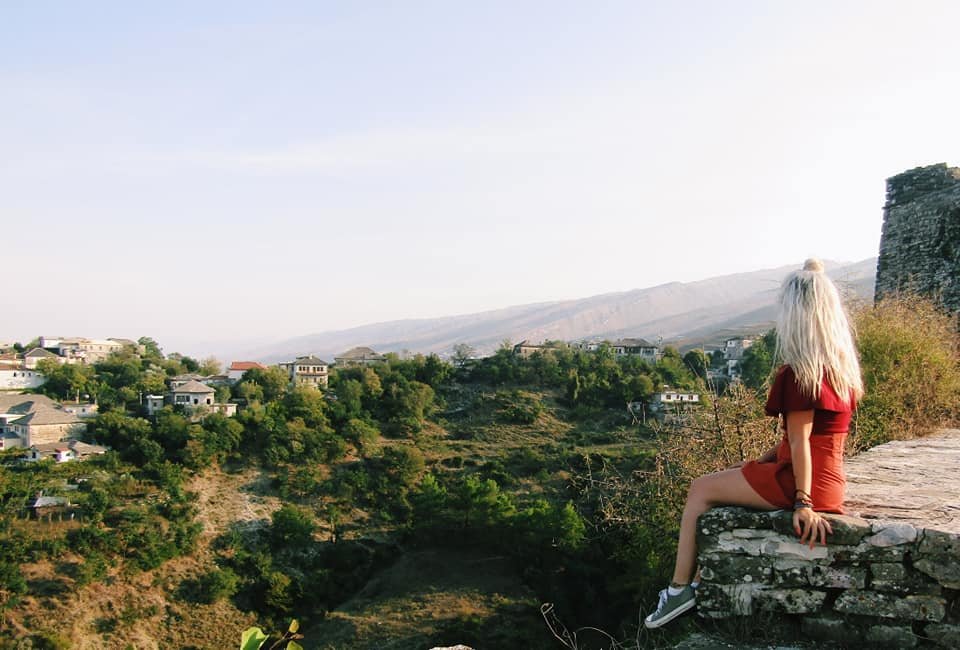 7. Balkan people


The hospitality of Balkan people is unparalleled. Whilst in Albania, I was constantly being asked where I was from from curious passersby, all of whom took great joy in telling me 'Welcome to Albania!'

From the woman on the bus to the girl at the flea market, to the countless bemused men sitting on park benches, I was constantly being told how happy people were that I was visiting their country.

In Kosovo, two guys I met one drunken night in a restaurant took me on an overnight road trip to meet their Dad and see the Albanian mountains, refusing to let me pay for a thing.

In Montenegro a Serbian bartender I'd befriended invited my friends and I to drink at his place one night, and wasn't satisfied until we'd eaten half the contents of his fridge.

I can't even count the number of times I've been offered rakija by completely random people!

No matter where you go in the Balkans, people will bend over backwards to help you and make you feel at home, and I haven't seen this anywhere else in the world.



Backpacking in the Balkans | Final Thoughts


Backpacking in the Balkans should be top of everybody's European travel bucket lists.

I genuinely believe that this part of Europe is a magical place with welcoming people, incredible nature and plenty of hidden gems just waiting to be found.

Contrary to popular opinion, the Balkans are not just ex-communist hellholes filled with human traffickers and organ smugglers.

They may be poor countries, and their history may be bloody, but don't let that dissuade you from visiting this region.

The Balkans are the rough diamonds of Europe, quietly waiting for everybody to discover just how precious they really are.

Got any questions about backpacking in the Balkans? Don't hesitate to reach out and ask in the comments section below!

Until next time,

XOXO


If you liked this article and would like to support my work, please click the button above to donate a couple of bucks and buy me a coffee. The ad revenue that I receive on this website is minimal, so support from my readers enables me to keep creating content that you (hopefully!) love to read.

Disclaimer: Travelling Jezebel uses affiliate links. If you make a purchase on a recommended site, I may make a small commission at no extra cost to you.