I spent almost a year in Poland, travelling and volunteering in various cities around the country. Without exception, the one question that every backpacker asked me when I said I'd spent some months in Warsaw was 'Is Warsaw worth visiting?!'

Most backpackers don't like Warsaw (Warszawa in Polish). They say that it's only worth spending one day in Warsaw, or advise skipping it entirely in favour of its rival, Cracow (Kraków in Polish).

Honestly, I get it.

Warsaw isn't an easy place to love. It isn't like other cities in Poland, where the colourful buildings, copper dwarves and horse-drawn carriages on cobbled streets create a sense of magic usually only found in fairy tales.

Warsaw is big. It's modern. It caters less to tourists enjoying romantic city breaks and more towards serious business professionals. Tall glass buildings with revolving doors open onto roads with 4 lanes of traffic, people are glued to their iPhones and it's difficult to find somewhere to get drunk at 2am on a weekday (difficult, but not impossible).

However, that isn't to say that Warsaw doesn't have a certain charm.

My love affair with Warsaw started almost two years ago now, and believe me when I tell you that it was not love at first sight. If Cracow* was the smooth-talking Casanova with the smouldering eyes and devilish grin, then Warsaw was the clean-cut office boy with the monotone voice – nice for sure, but not enough to immediately draw me in.

It took multiple visits and months of day to day life in Poland's capital city before I finally realised how much I'd grown to love it. Slowly but surely, I started to feel more comfortable in Warsaw, and I began finding new things to love about it every single day. As Warsaw's spell began to work, I slowly found myself becoming its biggest cheerleader.

With this in mind, I decided to write this post. It isn't so much as a list of what to do in Warsaw, but rather, tips on how to appreciate Warsaw. I will detail how I personally fell for Warsaw, and when you've reached the end of this, hopefully you will have softened a little towards Warsaw yourself. So, is Warsaw worth visiting? Let's see…



If you're planning a trip to Warsaw, then I strongly recommend buying travel insurance. I NEVER travel without insurance, and I've seen too many others get landed with huge medical bills as a result of not having had insurance, that it's something I'll never neglect to buy. My recommendation for great travel insurance is World Nomads.

You can also book your airport transfers with i'way, or rent a car with Qeeq – this link will get you a $50 discount and FREE Covid-19 protection!



Is Warsaw Worth Visiting? How I Fell in Love with Poland's Capital City


I managed my expectations of Warsaw


I think the main reason why people visit Warsaw and leave disappointed is that they failed to manage their expectations.

If you come to Warsaw expecting it to feel like Cracow then you're going to be sorely disappointed. Cracow is a student city that attracts hundreds of thousands of tourists every year whose only objectives are to have fun and get drunk. It is known for its bachelor parties, city breaks and Christmas markets. Of course Cracow is going to be more appealing to tourists than Warsaw.

Warsaw is a working Polish city. People in Warsaw wake up at 6am, they go to work, they go to the gym and they have business meetings at Starbucks. Expecting Warsaw to be like Cracow is like expecting salt to be sweet. It just doesn't work.

That said, there is plenty to fall in love with while you're in Warsaw, and as long as you go into your visit with realistic expectations then you won't be disappointed.



I explored Warsaw's greener side


It's easy to visit the Polish capital and see it as a big grey city, and honestly, in some areas it kind of is! However, Warsaw has some beautiful parks that feel like a total escape from the hustle and bustle of city life.

The first one that I discovered, quite by accident, was Saxon Garden (Ogrod Saski). Opened to the public in 1727, Saxon Garden is the oldest public garden in the city (and one of the oldest in the world!), and not only is it a very pretty place to sit and watch the world go by (Ogrod Saski is very popular with dog walkers), but it is also home to a tonne of history.

In Saxon Garden, you can find a sundial dating from 1863, the Tomb of the Unknown Soldier (which is the only part of Saxon Palace that survived WW11 and houses the ashes of unknown soldiers from WW11), a memorial that honours Warsaw residents killed in WW11 and a statue of Stefan Starzyński, who was the city's Mayor at the outbreak of WW11 and went on to be murdered at Dachau concentration camp.

The second park that I absolutely adore in Warsaw is Łazienki Park (the 'Ł' is pronounced like a 'W'). Łazienki Park is where you can find almost every Warsaw resident on a Sunday afternoon and its most famous attraction is the 'Palace on the Island,' which used to be a private bathhouse before being bought by the last King of Poland, Stanisław August Poniatowski, and turned into his private residence.

Among the other attractions at Łazienki Park are an amphitheatre, Botanical Garden and countless lakes, museums, palaces and monuments. There are also free Fryderyk Chopin concerts every Sunday in the summertime! However, my favourite thing to do in Łazienki Park is just to wander around and enjoy the sunshine, sipping a homemade lemonade from one of the cafes and befriending the peacocks and other unusual birds that walk freely around the park.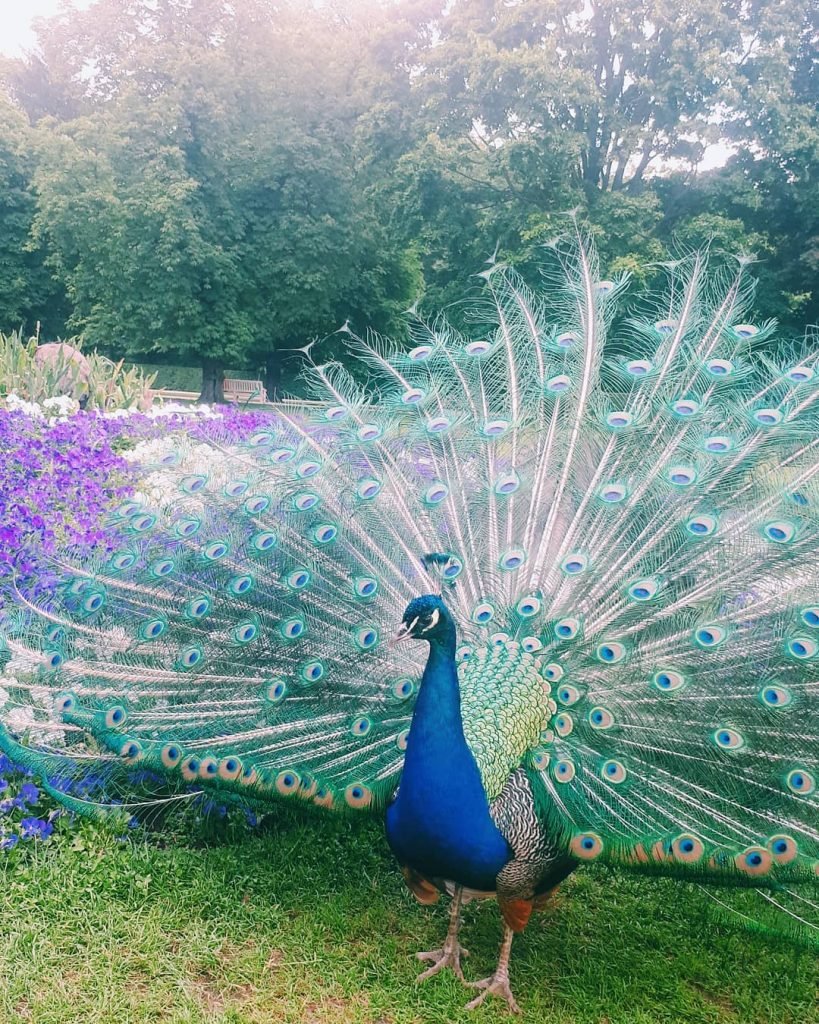 I found the secret nightlife spots


Warsaw nightlife is not like Cracow's. It is not the city that never sleeps. That said, any city with students will have a good nightlife – you just need to know where to find it.

My favourite drinking spot in Warsaw is Pawilony, which is around the back of Nowy Świat. Pawilony is an area of over 20 bars popular with students. Every single bar has the same structure, with the main bar area being on the ground floor, with a basement with extra seating. While the bars all have slightly different themes, they are all cheap, dingy dive bars and they are always packed full of hipster students enjoying a weeknight bevvy, often spilling out onto the courtyard, allowing all of the bars to merge into one. A beer here costs around 8 PLN, making Warsaw nightlife very affordable!

It's also possible to find international student nights where you pay a fixed entrance fee (usually 10-20 PLN) and then the beer is free until 1am! Thanks to my friend Nadia who was studying in Warsaw for a semester, I attended a few of these nights and they were a lot of fun. They change from week to week so just consult Google if you want to find out more!



I embraced Warsaw's foodie culture


By far one of the best things to do in Warsaw is to EAT, EAT, and then EAT some more. Poland is one of my FAVOURITE countries for food, and that's because not only is traditional Polish food super yummy, but also because Poland is home to so much international cuisine, as well as being one of the most vegan friendly places I've ever been.

Warsaw has an abundance of 'hummus bars' (yup, I didn't know they were a thing either), as well as vegan pizzeria Leonardo Verde (I had the nicest broccoli and Tabasco pizza here with delicious vegan cheese) and Greek restaurant Paros, where you can dance on tables and party with Polish footballers (okay, maybe the latter just happened to me). For breakfast, I loved Aioli, a Mediterranean restaurant that offers breakfast for just 1 PLN (about 25 cents) with the purchase of a coffee at 9 PLN (around two euros). This means that for less than €2.50, you can get eggs and bacon AND a cappuccino!

You can also enjoy live music and hearty Balkan cuisine at Banjaluka, 10 PLN Polish classics at Pijalnia wodki i piwa and…okay, I'll stop, but you get the picture.

The culinary scene in Warsaw is delicious and definitely a good reason to visit Warsaw.



I learnt about Warsaw's tragic history


Like much of Poland, Warsaw has a long and tragic history, and while it is easy to bemoan the fact that Warsaw isn't as pretty as other Polish cities, it is important to glean an understanding of why. By attending a free walking tour and visiting the POLIN Museum of the History of the Polish Jews (which is free to enter on Thursdays), as well as the Warsaw Uprising Museum, I was able to better understand and appreciate why Warsaw is the way it is today.

Both museums are super interactive, not to mention comprehensive, and gave me a clear understanding of just how much the Polish capital has been through.

In 1944, resistance forces in Warsaw decided to rise up against the Germans. This uprising largely failed, and the Nazis decided to punish the people of Warsaw by making an example of their city and obliterating it. They flattened more than 85% of the city (which is shown in a harrowing short film in the Warsaw Uprising Museum) and the city's population went from 2 million to 1000 because people simply had nowhere to live and were forced to leave.

Everything in Warsaw had to be rebuilt from scratch, and this is the reason why Warsaw Old Town is actually more of a 'new town.' When you understand all of this, you begin to see Warsaw not as lacking, but as prospering, a city of strength and resilience.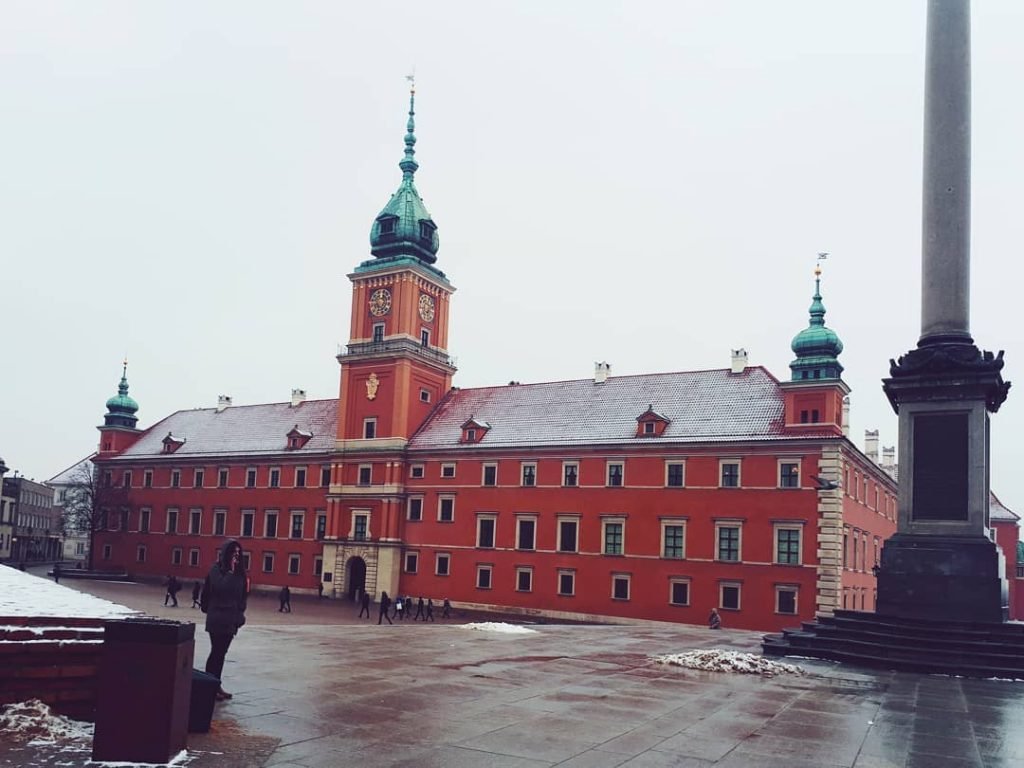 I visited Warsaw in summer!


I won't lie to you: Polish winters are harsh, especially in the East. When the parks are covered in snow and the city is enveloped in a bitterly cold wind, Warsaw isn't the most fun place to be. Unlike Cracow and Wrocław, whose impressive Christmas markets add a sprinkle of magic to the city, winter in Warsaw revolves around rushing from A to B rather than enjoying the city itself, and when everything around you is wet and grey, it's definitely hard to see the beauty.



However, despite Warsaw being a miserable city in the wintertime, come summer it transforms into a completely different city, and if you're wondering what to do in Warsaw when it's sunny then look no further than the Vistula River Beach. The Vistula River Beach is my favourite place in all of Warsaw to spend a lazy summer afternoon. On one side, there are huge stone steps with 'beach bars' serving up tropical house music and fruity cocktails, while on the other, there is a huge city beach next to Poniatowski Bridge with BBQs right there in the sand – you just have to bring your own coal and kiełbasa! This is also the only place in Warsaw where it's legal to drink in a public place, so get stocked up on Somersby and get yourself down there to watch the sunset – the atmosphere is amazing!

For an actual beach club, then look no further than La Playa. La Playa has deck chairs, volleyball nets (with volleyball, badminton and boules equipment available for free) and a decking area that doubles as a dance floor! At La Playa, you will truly forget that you're in Poland's capital city, rather feeling like you are in an exclusive beach club in Ibiza (I think – not that I would know anything about beach clubs in Ibiza!).



I got to know the Palace of Culture and Science


Poland's tallest and by far the most controversial building is the Palace of Culture and Science (Pałac Kultury i Nauki). Built as a gift from the Soviet Union to Poland in 1955, this breathtaking piece of architecture still divides Poles, with petitions demanding the palace be destroyed. Some unofficial nicknames for the palace include Stalin's Syringe, Russian Wedding Cake and Chuj Stalina, which means Stalin's – erm – well, you can guess.

However, controversies aside, I adore the Palace of Culture and Science and can't help but stop in awe every time I'm walking beside it. Adorned with mermaids (the symbol of Warsaw) and home to four theatres, two museums, a cinema, a swimming pool, two bars, two libraries, ballrooms, a university and a Congress Hall, the Palace of Culture and Science is, in my opinion, a valuable part of Warsaw and testament to Warsaw's ability to turn an ugly past into something quite beautiful.



Getting to Warsaw


You can reach Warsaw from many cities in Europe by bus. My go-to bus travel in Europe is always FlixBus. Flixbus is the most extensive bus network worldwide and all Flix buses have Wi-Fi, extra legroom, charging ports and the ability to modify your booking just 15 minutes before departure! Click here to book your Flixbus to Warsaw.

To compare buses and trains, use Trainline.

Another popular way to travel around Poland is with Blablacar. Blablacar is a ride sharing site where you can chip in to fuel costs with somebody who is already driving to your destination. To check it out, click here.

Is Warsaw Worth Visiting? Final Thoughts


So there are just some of the reasons why I eventually fell head over heels with Poland's capital city, Warsaw. This post doesn't cover everything, as my relationship with Warsaw grew over time, and there are honestly a million and one things about this city that I absolutely adore.

While I used to view Warsaw as big, grey and boring, now, whenever I think about Warsaw, I am filled with a mixture of nostalgia, love, and pride. I am proud of Poland's capital for rising like a phoenix in the face of destruction, and I think that it is unfair to expect Warsaw to be any different than the way it is.

Is Warsaw worth visiting? Absolutely.

Warszawa, jesteś piękna i kocham cię <3 Warsaw, you are beautiful and I love you <3


* Using the English spelling for consistency.


If you liked this article and would like to support my work, please click the button above to donate a couple of bucks and buy me a coffee. The ad revenue that I receive on this website is minimal, so support from my readers enables me to keep creating content that you (hopefully!) love to read.