If you're reading this, you're probably planning a trip to Palermo (or perhaps you're already there!), and you want to know what to expect from Palermo nightlife.

I've lost count of the months I've spent in Palermo, and its nightlife encompasses everything from swanky cocktail bars to dirt cheap taverns and dive bars, live music hubs, wine bars, and more.

Palermo is a city where you can find a good time every night of the week, and Sicilians love nothing more than ending their working day with an aperitivo, usually in the form of Aperol and a selection of traditional Sicilian snacks.

Palermo nightlife is less about specific bars (although I'll still tell you which ones to go to, don't worry!), and more about areas.

Certain piazzas and neighbourhoods are brimming with chic and hipster establishments just begging to be frequented, and often, your best bet is usually just to wander around and pick a spot that you like the look of.

Because tourism in Palermo is still in its infancy, you don't get many 'tourist' bars, and so you don't have to look hard to find an authentic Sicilian nightlife experience.

Here's my guide to nightlife in Palermo, Sicily.



Palermo Nightlife- The Ultimate Guide to Palermo's Party Culture


A brief history of nightlife in Palermo


Palermo has a long and vibrant history of nightlife culture that dates back centuries.

In the 19th century, Palermo's aristocracy began to frequent elegant cafes and theatres, which became the hub of the city's social life.

During the 1920s and 1930s, it experienced a 'dolce vita' period, with the city's upper class frequenting nightclubs, theatres, and cinemas.

Teatro Massimo, one of the largest opera houses in Europe, opened in 1897 and became a cultural icon in Palermo.

To this day, Teatro Massimo is one of the major things to do in Palermo.

In the 1960s and 1970s, Palermo's nightlife culture shifted towards a younger crowd, with nightclubs and discos becoming popular among students and the emerging counterculture movement.

The city's music scene began to flourish, with local bands and musicians performing in venues across the city, something that continues to thrive in the present day.

From trendy bars and clubs to live music venues and cultural events, Palermo has something to offer everyone looking for a fun and exciting night out in the city.

Does Palermo have a good nightlife?

Absolutely!



Where to find the best nightlife in Palermo


Piazza Verdi


Piazza Verdi, also known as Piazza Massimo, is a large square located in the heart of Palermo, and is where you can find the famous Teatro Massimo.

Named after the famous Italian composer Giuseppe Verdi, the square is probably the most touristy place in the city, although the locals love it as well.

During the day, Piazza Verdi is a bustling hub of activity, with locals and visitors alike strolling through the square, enjoying the architecture and the various street performers who entertain crowds with music.

There are various bars and restaurants dotted around this area, and it's a great place to begin the evening, people-watching and soaking up the atmosphere.



Bars near Piazza Verdi


Bottiglieria Massimo


Bottiglieria Massimo has been a Champagne bar since 1968 and boasts a very long cocktail list with affordable prices to boot.

Serving up great cocktails, wines, and craft beers on a narrow street just off Piazza Verdi, this is a great place to begin your evening.

You can find Bottiglieria Massimo here.



Vespa Café


Vespa Café is a chic cocktail bar that serves up legendary aperitivo plates.

For a fixed price, you choose any cocktail from the menu, and you will also receive a huge platter of foods, including pasta, Sicilian sfincione, local meats and cheeses, slider burgers, and much more.

The interior is sleek and modern, and Vespa draws in lots of stylish young Sicilians.

Vespa Café is one of the best places to get aperitivo in Palermo, and great for a casual dinner with friends.

You can find Vespa Café here.

I recommend booking a table to avoid disappointment.



Il Siciliano


Il Siciliano is just opposite Vespa Café and does a very similar aperitivo platter and cocktail deal.

From my experience, Vespa has a slight edge when it comes to food, but I prefer the cosy interior of Il Siciliano, with its red walls, rustic style and low lighting.

Overall, you can't go wrong with either Vespa Café or Il Siciliano for cocktails and aperitivo.

You can find Il Siciliano here.

Just as with Vespa Café, booking ahead is recommended.



Modcafé


A few steps away from Piazza Verdi is Modcafé, a small bar popular with both locals and internationals.

Although the interior of Modcafe is tiny, there are often live music performances and DJs here, with the guests spilling out onto the cobbled street.

Modcafé is not just a great Palermo nightlife spot, but also a really easy place to meet people.

You can find Modcafé here.



EGO


While the food at EGO isn't one of Palermo's best restaurants, it's a good place to watch football (they have a projector screen on the terrace), and they serve their beer in frozen glasses, which is definitely a plus if you're visiting on a hot day!

This was the go-to spot for my friends and I whenever we wanted to watch a sporting match, and the staff were always very accommodating.

You can find EGO here.



La Kalsa


The Kalsa District is a historic neighbourhood in Palermo known for its vibrant nightlife scene, and it's my personal favourite area of the city.

Once the city's Arab quarter, the narrow cobbled streets are now full of cocktail bars, aperitivo joints, live music pubs, dive bars, and when the sun goes down, La Kalsa really comes to life.

Somewhere you have to find while you're exploring La Kalsa is Piazza Sant'Anna.



Piazza Sant'Anna


Piazza Sant'Anna is a large square that is one of the major Palermo nightlife hubs, and when the sun goes down, young Palermitani congregate here to drink, smoke, and socialise.

Monkey Pub is the best bar on Piazza Sant'Anna.

They regularly have live music outside on the piazza itself, and they also do a delicious lemon granita (Sicilian slush) with vodka.

This is the bar to go to if you want the full Piazza Sant'Anna experience, with everybody partying in the square and mingling with one another.

Here is a link to Monkey Pub on Google Maps.

Also on Piazza Sant'Anna is Gattopardo, a chic sit-down venue where you can still enjoy the atmosphere of Sant'Anna without getting too crazy (or getting sore feet!).

You can find Gattopardo here.

A few steps away from Gattopardo is Drunks.

As you can tell by the name, this is a less classy establishment, where you can enjoy cheap shots, 4 EUR cocktails, loud music, and late night snacks.

There aren't really nightclubs in Palermo, but this tiny bar really takes Palermo nightlife up a notch.

You can find Drunks here.



Other bars in La Kalsa


There is way more to La Kalsa than Piazza Sant'Anna.

In my opinion, the best way to enjoy nightlife in this neighbourhood is to just take a stroll and see what takes your fancy, but if you're looking for my favourites, here are a few.



Crash Pub


Crash Pub is in the immediate vicinity of Piazza Sant'Anna (it's a few steps away from Drunks), on a super lively street.

Popular with both locals and internationals (especially Erasmus students), Crash Pub has both indoor and outdoor seating, and serves good food.

You can find Crash Pub here.



Gascoigne


Gascoigne is right next door to Crash and has a dingier, dive bar/biker bar aesthetic.

Most of the seating is outside, and it's an amazing spot for soaking up the ambience.

The staff here are also very friendly.

You can find Gascoigne here.



QVIVI Bar Musica


QVIVI is located on Piazza Rivoluzione, another fab spot if you're looking for nightlife in Palermo.

Thanks to its aperitivo cocktails and good food (the pizza here comes highly recommended), QVIVI is a good place to start the night, but it's also somewhere you can stay chatting until the wee hours because it's always busy.

You can find QVIVI here.



Zammu Drink&More


Right beside QVIVI is Zammu, another great bar with affordable cocktails that come with aperitivo plates (unfortunately, before the pandemic there was a whole aperitivo buffet but this is no longer the case).

Zammu is quieter than QVIVI, so you're much more likely to get a seat here, and you can enjoy the ambience of the piazza just the same.

You can find Zammu here.



Bar Jasmine


Also on Piazza Rivoluzione is Bar Jasmine, one of the cheapest bars in Palermo.

This no frills establishment has a range of 2 EUR beers, 3 EUR cocktails, and is even open during the afternoon (a rarity in Italy).

You can find Bar Jasmine here.



Spina Bar


I have yet to visit Spina Bar, but seeing as my friend's brother owns it, I have it on good faith that it's a great place!

With a cosy interior, unique cocktails, and local clientele, Spina Bar is a popular watering hole in La Kalsa.

You can find Spina Bar here.



Botteghe Colletti


Botteghe Colletti is a charming and tiny bar with rickety wooden seats outside on one of the narrowest streets in La Kalsa.

Perfect for a date night, ask Patrick the bartender for his cocktail recommendations and he will whip something up especially for you.

With some of the most carefully-crafted drinks in town at affordable prices, bar snacks, and a super friendly vibe, you'll be missing a trick if you don't visit this place at least once.

You can find Botteghe Colletti here.



Goccio – L'arte del Miscelare


Right next door to Colletti is Goccio, and while I never personally got around to going here, it is every bit as beautiful as Colletti, and the cocktails come just as highly recommended, with almost 500 people giving this place 4.7 stars on Google.

You can find Goccio here.



Backdoor Palermo


I've only visited this place during the very early evening, so I can't comment on how it is at night time, but it's got some great beers, friendly staff, and a rustic yet industrial interior with lots of vintage bits and pieces.

You can find Backdoor Palermo here.



I Corrieri Cocktail Bar & Sushi


Another great place for cocktails, this slick bar has a funky interior with exposed brickwork and low lighting, giving it a cave like feel.

You can find I Corrieri Cocktail Bar & Sushi here.



Ai Giudici


Ai Giudici is my Sicilian friend's favourite bar in the whole of Palermo.

While it is a little pricier than some of the other places on the list (not by much though), it's a lovely spot for drinking wine, people-watching, and catching up with friends.

With a trendy and modern interior, Ai Giudici is a favourite among locals.

You can find Ai Giudici here.



St'Orto


Just a few steps up the road from Ai Giudici is St'Orto.

One of Palermo's most charming coffee shops by day, by night St'Orto transforms into an indie joint with plenty of hipsters, cocktails, and great music.

You can find St'Orto here.



Via Vittorio Emanuele


Via Vittorio Emanuele is a popular shopping street in Palermo that is also home to a lively nightlife scene.

The street is lined with bars, restaurants, and cafes that attract a diverse crowd of locals and tourists, and there's always a lot going on here.



Al Covo Storico


Al Covo Storico is one of the cheapest Palermo bars, and as well as friendly staff and a gorgeous dog, they also have a late night kitchen serving up various sandwiches for just a few euros.

Al Covo Storico is popular with locals and internationals, and is one of the few places where you can still get a 66cl beer for 2.50 EUR.

You can find Al Covo Storico here.



La Loggia


La Loggia is located on a lively street called Via dei Chiavettieri just off Via Vittorio Emanuele.

It is a bit pricier (and more touristy) than other Palermo bars, but it has live music, cocktails, and the food reviews are also good.

I've been here a few times (there's a pub quiz here every week), and always had a good night.

You can find La Loggia here.

Pro tip: Voglia Di Pizza, which is just down the street, is home to the cheapest and best pizza in Palermo, in my humble opinion. Prices start at just 3.50 EUR.



Ai Bottai


Ai Bottai is a chic and modern bar and restaurant that is known for having great aperitivo platters.

It has a large terrace area which makes it great for socialising in larger groups, and of course, the cocktails are great.

You can find Ai Bottai here.



La Vucciria


La Vucciria is one of the best Palermo nightlife spots, and it attracts everyone from middle-class hipsters to broke university students, befuddled tourists, and local drunks.

Piazza Caracciolo, the main square that makes up La Vucciria, comes alive at night, when street food vendors begin grilling meat and makeshift bars pop up selling 1 EUR shots and playing reggaeton music.



Bars in La Vucciria


Taverna Azzura


Taverna Azzurra is the oldest and most legendary bar in La Vucciria, and is still cherished by weathered old Sicilian men, who spend their entire day here.

At night, it livens up as local students begin pouring in, and is considered the best bar on the street (which is a feat, as Via Maccheronai is full of bars!).

This is also the place where you can buy Sangue (sweet 'blood' wine that I tried on a Palermo food tour), although I'd be lying if I said I hadn't witnessed staff pouring people's half empty glasses back into the barrel…

With that being said, in La Vucciria, the party is on the street, and so it really doesn't matter which bar you go in, because you'll literally be grabbing a beer and heading outside.

For this reason, I recommend one of the bars opposite Taverna Azzurra because you'll get served way faster (Sicilians refuse to go into any bar other than Taverna Azzurra, so the other bars never have a queue), and Taverna Azzurra sometimes charges tourists a little bit more.

You can find Taverna Azzurra here.



Ai Bagnoli


Ai Bagnoli is one of the new kids on the block when it comes to Palermo nightlife.

Serving up fancy cocktails and delicious aperitivo platters, Ai Bagnoli is one of the more upmarket bars in La Vucciria, and is a great place to start your evening and people watch as La Vucciria comes to life.

You can find Ai Bagnoli here.



Ciwara


Ciwara is an African restaurant and bar with traditional dance and music, delicious Senegalese curries, and fancy cocktails.

Situated smack bang on the main square of La Vucciria, Ciwara is a great spot, both for eating and drinking.

In terms of other bars in La Vucciria, the pop up shot bars in Piazza Caracciolo are cheap and a lot of fun.

You can find Ciwara here.



Via Maqueda


Via Maqueda is another shopping street that is full of shops, bars, and restaurants.

This is the touristy part of Palermo, and you will find more international bars places that cater almost exclusively to tourists here.

That isn't to say that you can't find a good place to drink here, though.

A couple of my favourite bars around Via Maqueda include the following.



Taverna Celso


Taverna Celso is a rustic bar on a very narrow side street that sells excellent cocktails (at some of the best prices in the city), meat and cheese boards, and really friendly service.

This is one of my favourite bars in the city, especially in the early evening.

You can find Taverna Celso here.



Mak Mixology


Mak Mixology is one of the best cocktail bars in Palermo.

Partially hidden in a courtyard just off the main street, it has an opulent interior with red velvet curtains and a grand piano, jazz music, and very attentive and knowledgeable staff.

You can find Mak Mixology here.



Palermo Football Store


Open until midnight, Palermo Football Store boasts an aperitivo plate comprised of Palermo's most famous fried street food, seating on the bustling Via Maqueda, and is another fabulous place to begin the evening.

It's also a great café to work in during the day!

You can find Palermo Football Store here.



Other Palermo bars worth visiting


The next few bars on this list are not technically part of the districts I've covered so far, but are all in the historical centre, making them easy to reach on foot.



La Cupolette and Monteleone


These two bars are situated side by side in one of my favourite Palermo nightlife spots.

Both bars are simple enough, but the seating area is outside on a quaint little street, and it's just so incredibly pretty!

Here, you'll share long benches with strangers, drink Prosecco from plastic cups, and enjoy a truly authentic Sicilian slice of life.

This area stays lively well into the night, and both bars share the same terrace area.

You can find La Cupolette here.

Monteleone is here.



Sicilò Food&View 360


Rinascente is a multi-storey shopping centre on Via Roma, and on the top floor is one of the best rooftop bars in Palermo.

Overlooking the stunning Piazza San Domenico, Sicilò Food&View 360 has breathtaking views (as the name would suggest) and is the perfect place to go for a pre-dinner cocktail on a special occasion.

I went there for a birthday cocktail with Ethan and it was a lovely treat.

You can find it here.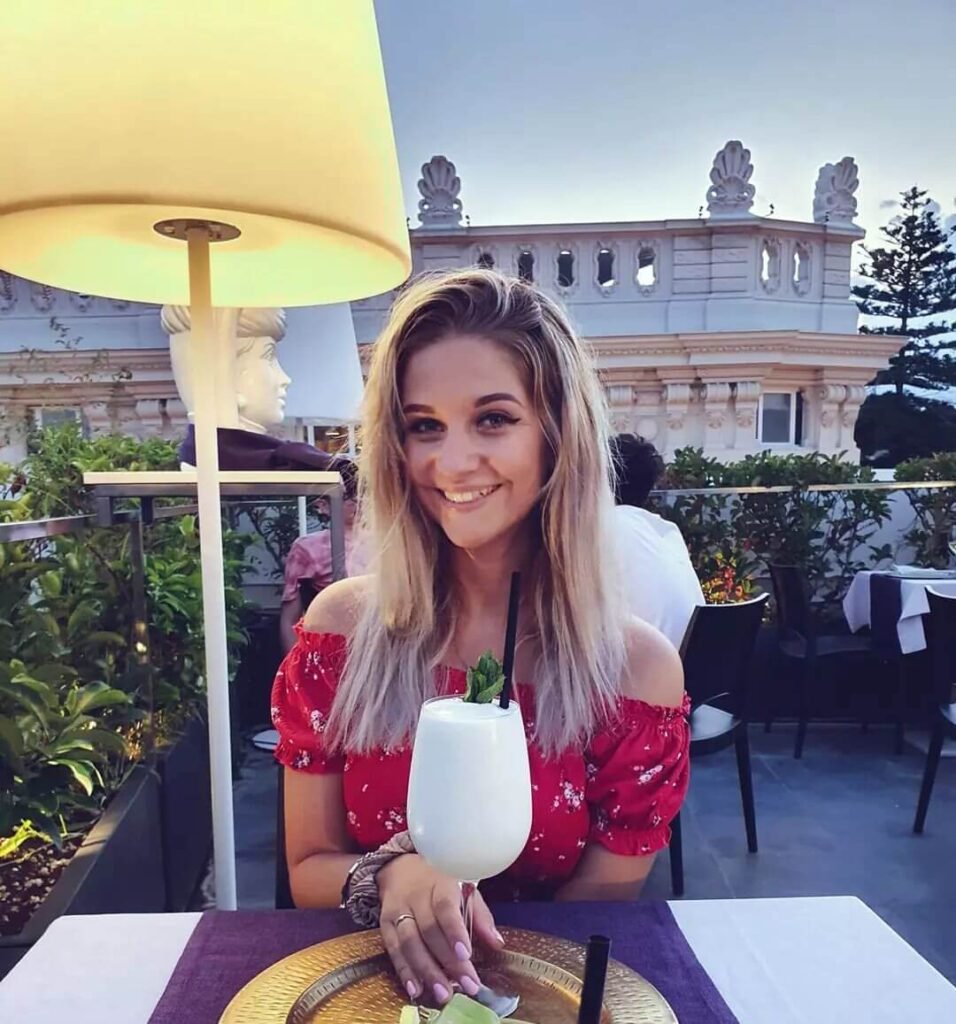 Minas Tirith


Minas Tirith is a bit of a walk away, but if you want a proper Irish pub in Palermo, this is the place to go.

It's got burgers, it's got stout, it's got an international crowd, and it's one of the few places you can actually get cider in Palermo!

You can find Minas Tirith here.



Politeama


Politeama is the business district of Palermo, or the 'New Town,' and is where you'll find an older, more affluent crowd.

Politeama is where you'll find an abundance of world cuisine, from Japanese restaurants to steakhouses, Indian restaurants, and more.

There are less bars here, but the places you will find are elegant cocktail bars and specialist wine bars catering to the upper-middle class Palermitani crowd (you'll certainly want to dress up a bit more for a night in Politeama).

Politeama isn't somewhere I've personally been when it comes to nightlife in Palermo, but some of the highest-rated Politeama bars are:


Vinile Bar
Tutto
Ugo Lounge Bar
Mazzini 30 Taverna
Enoteca Picone
Sabir Pubs & Hookah

While it isn't my favourite area of the city (I much prefer the Historical Centre), you won't find many tourists in Politeama.

One area of Politeama that doesn't share these characteristics is Borgo Vecchio, which I briefly touched on in my post about Palermo's historic street markets.

Borgo Vecchio is a run-down square full of cheap pubs, people grilling intestines on the street, Sicilian teenagers, and a large criminal element.

Friends of mine who live in Palermo describe Borgo Vecchio as an 'open air drug market' where you can 'feel the Mafia presence more than anywhere else in the city.'

For these reasons, I don't recommend visiting Borgo Vecchio. If you want a similar, yet safer, experience, stick with La Vucciria.



Nightclubs in Palermo


When it comes to nightclubs, Palermo is not on the same level as, say, Berlin or Belgrade.

Palermo nightlife is much more about street drinking, cocktail bars, and aperitivo joints, and the only time you'll really hear about people going clubbing is in the summertime, at venues outside of the city centre, closer to Mondello.

It's also worth mentioning that the best way of finding which nightclubs in Palermo to go to is by asking locals.

People don't really go to a club for the club, you see.

They go there because a certain themed event is on, or DJ is in town.

If you just read some Google Maps reviews and rock up to a club expecting a great night, you may end up very disappointed.

People in Palermo are very open though, so don't be shy about approaching them and asking where the place to be is on any given night.



I Candelai


I Candelai is close to Quattro Canti, and is a large venue that regularly plays host to international DJs, live bands, and themed parties that cater to the many exchange students that call Palermo home.

You can find I Candelai here.



Country DiscoClub


Country DiscoClub is a beautiful venue closer to Mondello than Palermo, and in the summer it hosts big club nights.

I personally have never been to Country DiscoClub, but some of the reviews talk about rude staff and inflated tourist prices, so do your own research before you go.

You can find Country DiscoClub here.



LGBT Nightlife in Palermo


Sicilians are incredibly tolerant and if you're an LGBT+ traveller, you will have no problems being yourself in Palermo.

With that being said, there isn't really a dedicated 'gay scene' as such, in Palermo.

Your best bet is EXIT10&LOVE, often referred to as simply EXIT, in the Politeama district.

EXIT is the only gay bar in Palermo.

It's busiest from 11-2am, and is known for its strong drinks, friendly staff, and themed parties.

You can find EXIT here.



Palermo nightlife FAQ

Where in Sicily has the best nightlife?
Nightlife in Sicily isn't too crazy. The two best cities for Sicilian nightlife are Palermo and Catania, with Palermo being the best by far.
When is the best time to go out in Palermo?
Generally, if you're meeting for an aperitivo, the night will start at around 8pm, before heading to some more bars around 10. Places usually start closing up around 2, and by 3, the vast majority of bars in Palermo will be closed.

Palermo Nightlife Summary


Best cocktail bars in Palermo

Botteghe Colletti
Bottiglieria Massimo
Mak Mixology

Best aperitivo bars in Palermo

Vespa Cafe
Il Siciliana
Ai Bagnoli
Ai Bottai

Best live music in Palermo

Monkey Pub
Modcafe
I Candelai

Best cheap bars in Palermo

Taverna Azzurra
Taverna Celso
Bar Jasmine
Drunks
Al Covo Storico

Palermo Nightlife | Final Thoughts


So, that just about brings us to the end of this absolute monster of a blog post!

I like to think that I've given you a pretty comprehensive guide to nightlife in Palermo, but if you have any questions at all, please reach out to me in the comments section below and let me know!

Likewise, if you turn up to one of these places and find that they've closed down or changed hands, also let me know!

Palermo bars and clubs are constantly changing, and I want this post to be as current and accurate as humanly possible, so do let me know if anything needs updating!

Until next time,

XOXO


If you liked this article and would like to support my work, please click the button above to donate a couple of bucks and buy me a coffee. The ad revenue that I receive on this website is minimal, so support from my readers enables me to keep creating content that you (hopefully!) love to read.

Disclaimer: Travelling Jezebel contains affiliate links. If you make a purchase on a recommended site, I may make a small commission at no extra cost to you.