Athens was never somewhere that I'd been desperate to visit.

Over the years, plenty of fellow travellers have told me that Athens is an ugly, sprawling city, with a sketchy vibe and dilapidated buildings everywhere.

'Go to see the Acropolis, and then leave,' seemed to be the general consensus.

Indeed, until just a couple of years ago, the average tourist only spent a single day in the Greek capital before heading elsewhere (now, it's more like 2-3 days).

As someone who hates big cities, adores quaint hilltop villages, and doesn't like having to look over my shoulder every 2 seconds when I travel, I figured that Athens would be my worst nightmare.

Until, that is, I visited.

Just a couple of weeks ago, I flew to Greece to attend the annual TBEX travel conference, which was to be held in Kalamata, in the Peloponnese.

Flying into Athens was the cheapest way to get to Greece, so I decided I may as well spend a few days exploring the largest city in Greece before the event began.

Boy, was I glad I did.

During my 6 days in Athens, I lost count of the number of times I've exclaimed 'HOW is Athens not worth visiting?!' often through mouthfuls of juicy grilled meat.

I couldn't believe how wrong I'd been about Athens, and by the time I returned home (2 kilos heavier and with a piece of my heart left behind), I was Athens' biggest cheerleader.

In this blog post, I'll dive into just what makes Athens so special, some unique things to do in Athens, my best Athens travel tips, and whether Athens is safe for solo female travellers.

Is Athens worth visiting?

Let's see.



Is Athens Worth Visiting?


As the birthplace of democracy, philosophy, and the Olympic Games, as well as being named after the Goddess of Wisdom, Athena, Athens certainly has an impressive history.

Over the last 15 years, however, things haven't been easy for the Greek capital.

The financial crisis of 2009 left the Greek economy on its knees, and the refugee crisis, which began in 2015, only added to the strain.

With thousands of refugees forced to live destitute, often turning to drugs in order to survive, it is no surprise that certain corners of Athens can feel sketchy to visitors.

Some people talk about seeing people shoot up drugs in broad daylight, or of trash left to pile up in the oppressive summer sun.

They point to graffiti and crumbling buildings, using them to illustrate their point that Athens is not a nice city.

What these people don't talk about is that these things do not make up the whole of Athens, or even a significant part.

Contrary to what the naysayers would have you believe, Athens is a vibrant city full of leafy greens, ancient ruins, striking street art, and an abundance of churches, museums, tavernas, galleries, rooftop bars, and more.

Sure, it can feel a little gritty (it actually reminds me of a cross between the Sicilian capital of Palermo and Tirana in Albania), but if you want a sanitised version of Greece, then perhaps you should stick to an all-inclusive resort on Santorini.

Okay, snark aside, let's get into why you should visit Athens on your next trip!



16 Reasons to Visit Athens


It's beautiful!


The biggest misconception about Athens is that it is an ugly city.

Sure, it's big, and it's definitely missing some of the staggering baroque architecture that we see in Italy, for example, but architecture isn't the only thing that contributes to the beauty of a place.

In Athens, I was bowled over by the tree-lined streets, buildings covered in bougainvillea, colourful street art, and, of course, the omnipresent Acropolis that towers over everything.

In some neighbourhoods, I felt like I was on an isolated Greek island rather than a bustling capital city, and the hipster coffee joints, elegant boutiques, and traditional tavernas everywhere just added to the overall aesthetic.

Of course, outside of the most touristy areas, you won't find Athens to be quite so beautiful, but I stayed in a mostly residential neighbourhood, and was still pleasantly surprised by its charm!



Cafés


Athens has a really strong café culture, and it's not unusual for Greeks to make their freddo espresso (cold coffee) last for hours as they watch the world go by and enjoy the local ambience.

Greek coffee culture is similar to Albanian coffee culture in this way, and one of the best things to do in Athens if you want to live like a local is to spend as much time as you can discovering the hundreds of coffee shops in Athens.

If you want a really cool café experience in Athens, head to Little Kook.

This dessert shop is absolutely insane, and although it had an Alice in Wonderland theme when I visited, they change the entire theme 3 times per year (at Halloween, Christmas, and spring!). It's on the pricey side, but it's well worth going.

Also worth a mention is Fairytale Athens, which claims to be the most Instagrammable café in Athens. With dozens of pink flamingos, fabulous milkshakes, and even a giant pink gorilla guarding the entrance, it's safe to say they might just be right!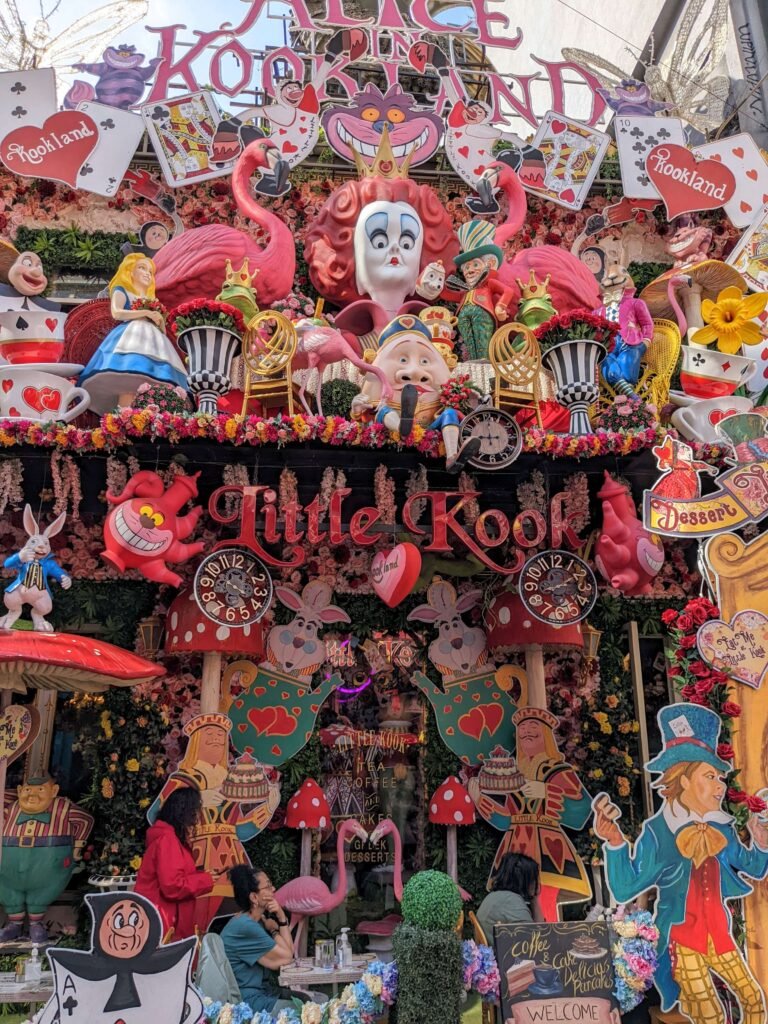 Plaka


Plaka is the oldest part of Athens, as well as one of the most touristy areas, and it's easy to see why.

Teeming with boutiques, tavernas, neoclassical architecture, and friendly street cats, this historical neighbourhood has been inhabited since Ancient Greek times, and its picturesque cobbled streets and proximity to the Acropolis make it the perfect place to spend an afternoon (or several!).

Be sure to pick up some souvenirs here – you can buy everything from olive oil cosmetics to leather sandals, evil eye talismans, and various spice mixes (I got a large selection of these!).

You can also find the Roman Agora here, which would have been the marketplace in Ancient Greece, the Temple of Hephaestus, which was completed in 415 BC, and the Orthodox Church of Panagia Kapnikarea.



Anafiotika


Anafiotika is a small, pedestrian-only neighbourhood located within Plaka, that receives a fraction of the foot traffic of Plaka!

Perched on the slopes of the Acropolis hill, Anafiotika is a photogenic neighbourhood with Cycladic architecture that will make you feel as though you've escaped to a Greek island!

Despite its proximity to Plaka, Anafiotika is a haven of calm and tranquillity, and when I decided to take a stroll there, the only other person I came across was an old man sitting outside his home, who told me I was free to explore all the narrow alleyways that I wanted!

There are no shops or tourist restaurants here – Anafiotika is a purely residential neighbourhood, home only to locals and cats – but it's more than worth exploring.



Athens street art


Athens is full of colourful street art, and when I say 'street art,' I'm not just talking about tagging (what you may know as 'graffiti'), but unique and often political pieces that each tell a story about the city where they were created.

The neighbourhoods of Psiri and Exarchia are particularly famous for street art in Athens, but you can find it pretty much everywhere.

For a deeper understanding of Athens street art, you might want to take a street art tour.



Food


I could write a whole blog post about what to eat in Athens (update – I did!), but let's just say that whatever your culinary tastes, you'll be more than happy in Athens.

From sizzling skewers of grilled meat to slabs of saganaki fried cheese (so bad, but soo good), freshly-baked pita, simple salads dressed with olive oil, tangy tzatziki, yoghurt drizzled with honey, fat juicy olives…the list goes on!

In Athens, you will not only find old-fashioned tavernas that have been in the same family for generations, but lots of international cuisine, fine dining spots, and casual eateries serving street food staples like gyros to hungry patrons.

Make sure you wash down all of that good food with a shot of tsipouro (the Greek version of rakija!).

A great way to sample the best of Athenian cuisine is to take a food tour in Athens!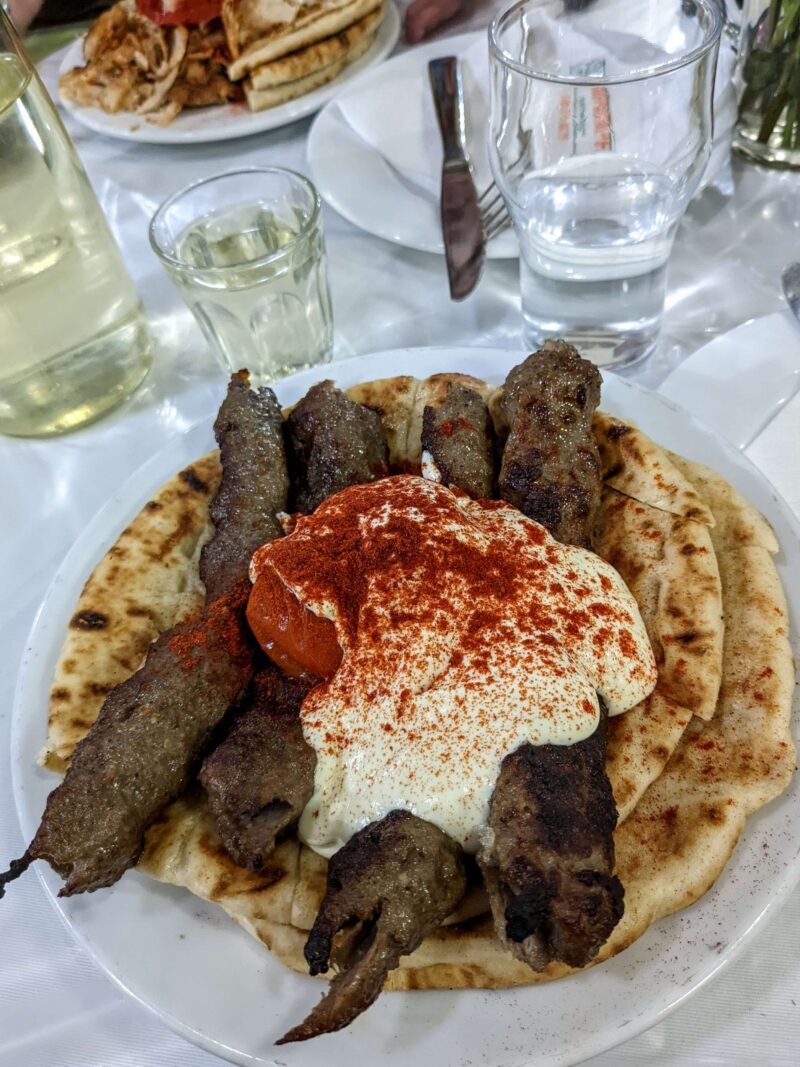 Psiri


Psiri (also spelt Psyri and Psirri) is another really cool neighbourhood in Athens, especially when the sun goes down.

Countless wine bars, cocktail bars, and restaurants line the streets of Psiri, and in my opinion, it has an even cooler vibe than Plaka, with lots of alternative folks choosing Psiri as a place to hang out.



Cats


While there are certainly not as many cats as there are in Kotor (Montenegro), there are certainly enough friendly felines in Athens for you to get your furry fix, especially in Plaka.

The cats in Athens are generally very tame, clean, and well looked after by the residents, and if you ask me, they're definitely one of the best reasons to visit Athens!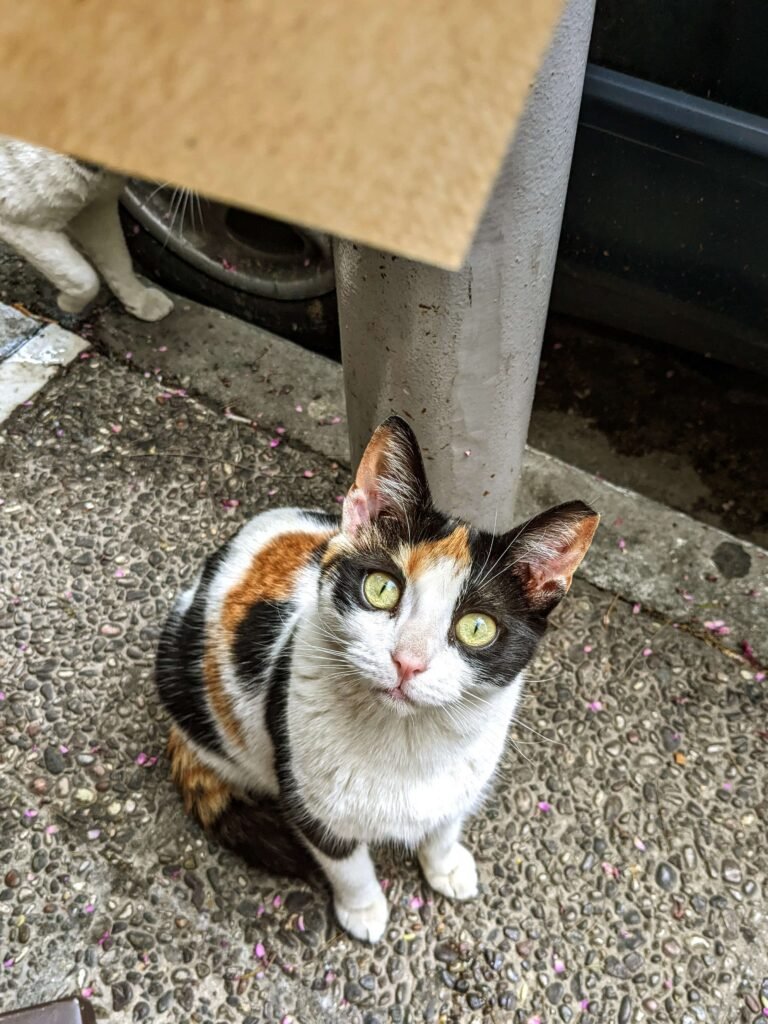 Ancient ruins


Yes, I did include cats before ancient ruins on a post about why you should visit Athens, but hey, it's my blog god damnit, and if I want to write about cats more than ruins, I will!

WITH THAT BEING SAID, you could spend a whole week exploring the ancient ruins in Athens and still have only scratched the surface.

Just like Rome, you can be walking through a relatively modern area of town and BAM, an ancient stadium or theatre appears!

Some ruins of note in Athens include the Parthenon, Propylaia, Temple of Athena Nike, the Erechtheion (all part of the Acropolis), the Roman Agora, Hadrian's Library, and the Temple of Olympian Zeus.

When you consider that these structures were build hundreds of years before Christ, and are where the foundations of Western Civilisation were born, it's quite literally awe-inspiring.



Great nightlife


While I only had 1 'proper' night out in Athens, it was still enough to see just what a buzzing nightlife scene this city has.

Every neighbourhood in Athens is known for having its own unique vibe, and I found the areas around Monastiraki, Plaka, and Psiri to be super cool, with dozens of bars to choose from.

Similarly to Spain, people in Greece tend to go out late, so don't expect an early night if you decide to party in Athens!



Monastiraki Flea Market


I stumbled on the Monastiraki Flea Market totally by chance, and wow, was I glad I did!

Narrow streets reminiscent of Moroccan souks lead to wide open spaces packed full of tables selling everything from old silver spoons to broken dolls, record players, rocking horses, old newspapers, and just about anything else you can think of.

Around this area, you will also find tonnes of grungy stores selling vinyl and obscure band t-shirts, dive bars, and antique book stores.

To me, the area around here kinda felt like Camden Market!

A word of warning – if you're anything like me, you will want to buy everything in this weird and wonderful little corner of Athens, so try not to get carried away!



Athenian Riviera


I must admit that I didn't know Athens had a beach before I visited!

Just a short metro ride away from the city centre are some great beaches, as well as the so-called 'Athenian Riviera,' where you can find even more stunning beaches.

The most popular Athens beach is Glyfada, while the Riviera begins at the Port of Piraeus and runs all the way to Cape Sounio. There are plenty of luxury hotels around here, so if you want a relaxing escape from the city, skip the islands and head to the Athenian Riviera!



Rooftop bars


There's no better place to be for sunset in Athens than one of the many rooftop bars around the city, all of which boast stunning views of the Acropolis.

Most of them are elegant yet pricey cocktail bars, such as Thea Terrace (pictured below), and A for Athens, but if you're on a budget, you can also head to the rooftop bar of the Safestay Athens hostel for happy hour wine (2 for 5 EUR!) and equally great views,



Pagrati


This leafy residential neighbourhood is where I stayed, and I loved how non-touristy it was.

Tonnes of coffee shops, bakeries, and trendy brunch places surrounded my hostel (I had a lovely brunch at The Rabbit Punch, which also happens to be laptop-friendly!), and yet I didn't see a fellow foreigner once while I was there!

There aren't many 'sights' to see in Pagrati per se, but it is generally just a nice place to be, especially to get a more authentic experience of local life.

Pagrati is also where you'll find the Panathenaic Stadium, which dates back to 566 BC and is where the first modern Olympic Games were held!

Fun fact: The Panathenaic Stadium is the only stadium in the world made entirely from marble!

The neighbourhood of Pagrati alone might not be enough of a reason to visit Athens, but it's certainly a nice place to stay while you're there (and I highly recommend it if you're thinking of staying longer in Athens as a digital nomad/slow traveller).



Day trips


This article might be about whether it's worth visiting Athens, but there's no harm in doing some exploring around the area while you're there!

Athens is a great place to base yourself if you want to take a few day trips, whether you fancy a guided tour or a solo venture.

Popular day trips from Athens include Nafplio, one of the prettiest towns in the Peloponnese, the Temple of Poseidon, and Delphi.

You can also take a sailing trip to 1 or more of the nearby islands!



It's affordable


Considering how many tourists visit Athens every single year, I was surprised at how affordable it was!

You can get a bed in a hostel dorm for as little as 10 EUR, a private room for less than 30, and a 90-minute ticket for public transport costs just 1.30 EUR.

Food and drink is also cheap, with souvlaki skewers coming in at around 2 EUR per skewer (in restaurants), and huge gyros costing around 3 EUR.

Another excellent thing about Greece is the table wine, which comes in carafes and costs just 4-5 EUR per half litre.

Of course, if you want a more luxe experience, you can certainly find it, but if you're visiting Greece on a budget, you'll easily be able to stick to it in Athens.



Athens travel tips

Athens is a big city, but most of the major attractions are within walking distance of each other, so you can easily traverse the city on foot. With that being said, some of the pavements aren't the best, and they also tend to be slippery, so do be careful.
While Athens is a very walkable city, the public transport in Athens is excellent, and so you should definitely make use of it. The beauty of public transport in Athens is that you can purchase a ticket for a set amount of time (for example 90 minutes, or 24 hours), and use it as many times you want, and on every different type of transport within that time. A 90-minute ticket costs 1.30 EUR. I frequently made use of the buses and metro system while I was in Athens.
Athens is the hottest capital city in mainland Europe, so prepare accordingly!
Athens is not only very hot, but it also gets incredibly crowded in the summer months. I recommend visiting Athens in the shoulder season (the months just before and after summer), when the crowds are thinner, the prices are lower, and the heat isn't quite as stifling.
Don't just visit Athens to see the main sights. Athens has so much more to offer than the Acropolis, and you'll find a much stronger connection with the city if you slow down and live like a local.
The best way to get to the centre of Athens from the airport is by metro. The journey costs 9 EUR (or 16 return), and takes about 40 minutes.
Athens also has Uber, which I recommend using rather than traditional taxis. This reduces your chance of being ripped off!

Is Athens safe?


One of the biggest points of contention about Athens is whether or not Athens is safe.

Some tourists, especially solo female travellers, say that they felt unsafe in Athens, and while I'm never going to discount somebody's experiences, what I will say is that the numbers show that Athens is a very safe city, and I prefer to go by the numbers rather than people's self-reported feelings, because we all observe things differently.

On the whole, Athens is a very safe city (you can read my post about safety in Athens for more detailed information).

You should watch out for pickpockets, especially around touristy areas like Monastiraki Square and the Plaka district.

In terms of areas to avoid, Omonia has a bad reputation, and this part of the city is generally where people are talking about when they reference homeless people and people using drugs in the street.

During the daytime, you'll be fine, but I would avoid walking alone at night through Omonia if you are alone, especially if you are a woman. If you do have to walk through Omonia at night, stick to the the wide main streets and avoid the narrow alleys that intersect through the main roads.

There is a lot of poverty in Omonia, and although you will often find cheap guesthouses there, it's probably better paying a couple of extra bucks to stay in a more touristy part of town.

With that being said, Omonia is certainly not the hell hole that scaremongers paint it out to be.

Sure, it's grimy, and it's a little sketch, but it's nowhere near as dangerous as the 'bad' parts of London, Paris, and NY.

I'd much rather walk through Omonia than certain areas of Manchester on my own, for example.

Other areas to avoid in Athens are Vathi Square and Viktoria Square, but they are not in the centre of town and therefore not places you would accidentally stumble upon.



How many days in Athens is enough?


I recommend a minimum of 3 days in Athens, but even then, you won't be able to see everything that Athens has to offer.

If you want to see all the ruins, get a good feel for the city itself, and perhaps take a day trip, you'd need at least 5 days. You could also add on a day or 2 to spend sunning yourself on the Athenian Riviera.



Is Athens Worth Visiting? | Final Thoughts


So, is Athens worth visiting?

If you hadn't already guessed, I 1000% believe that Athens is worth visiting!

Even as somebody that likes small villages and picturesque old towns, Athens still managed to win me over, and I'm already driving my boyfriend nuts with my constant 'can we live in Athens?' chatter.

Athens has a lot to offer.

It's got great weather, it's well-connected, it's affordable, and there are tonnes of things to see and do beyond the ancient ruins.

However, if you visit Athens expecting a polished city that watches its manners and holds its tongue, you will be sorely disappointed.

Just like Palermo and Tirana, Athens is not an easy city, but it is one that, given the chance, will steal your heart.

That's about all I've got for today, but as always, if you have any questions, let me know in the comments section and I will do my best to help!

Until next time,

XOXO


If you liked this article and would like to support my work, please click the button above to donate a couple of bucks and buy me a coffee. The ad revenue that I receive on this website is minimal, so support from my readers enables me to keep creating content that you (hopefully!) love to read.

Disclaimer: Travelling Jezebel contains affiliate links. If you make a purchase on a recommended site, I may make a small commission at no extra cost to you.