I began to write this post back in September, the day of my 27th birthday. However, as per usual, it took me 2 months to get it finished. I suck, I know.

As I write this, it's my first afternoon being 27. I'm in the hilltop town of Barga in Tuscany and I'm recovering from a heavy night that involved copious amounts of Prosecco, limoncello and mountains of food. Tonight will be more of the same, and tomorrow I fly to Hamburg in Germany for a music festival. It will be my first ever press trip, all expenses paid. After 4 days exploring Hamburg, I fly to Palermo in Sicily, where I'll be for the next couple of months. It could be worse, right?



Today is also the fourth time in five years that I've spent my birthday abroad, and I can't help but reflect on just how absolutely INSANE that is.

I turned 23 in Ubud, Bali, the very place where Julia Roberts found romance in Eat, Pray, Love. Sure enough, I also found romance in Ubud with a cute German boy on my first day as a 23 year old. Leaving his friends, he travelled with me to a nearby island, where we rented a bungalow on the beach for a few days and drank cocktails at sunset. He bought me a cheap ring and put it on my ring finger as we joked that we were on 'honeymoon island.' It was bliss.




24 rolled around all too quickly, and this time I was in Cambodia. I'd been living on the island of Koh Rong for about 9 months at this point, and so my fellow islanders threw a 90s party for me at the bar I worked at. We drank shots of Extra Joss, danced on the bar and drank warm Klang beer, not caring what the tourists thought. Everyone signed a homemade birthday card for me, made from the cardboard of a Klang crate and adorned with pink sequins.




25 saw me back in my home city of Manchester. My friends from high school and uni all came together in my favourite city centre pub where we drank £10 bottles of Rose before dancing the night away in a nearby tiki bar.

26 and I was on the road again, this time in Europe. Having travelled down the coast of Albania with some friends that I met in Tirana, we ended up in Ksamil, taking a boat out to a private island where I got a goddamn pizza delivered to me on the beach! After enjoying my pizza, I hopped into a giant rubber ring and sunk a can of beer as I bobbed around in the sea. I'll never forget quite how surreal that day felt.




This brings me to the present day, where I sit at the ripe old age of 27. 6 weeks ago I arrived in Barga, Tuscany. I rented a gorgeous apartment in the heart of the old town and proceeded to spend the next 6 weeks writing, drinking Prosecco and eating lots of prosciutto. Last night, to mark my 'birthday eve,' a large group of us descended on a local restaurant and ate until our bellies were about to burst, all the while drinking bottle upon bottle of wine. At the stroke of 12, the owner Riccardo appeared with my birthday cake – a bottle of Prosecco with a candle poking out of the top!




There is something about this, about spending 4 out of 5 birthdays in different countries, that really makes me feel accomplished, that makes my chest swell with pride as I remember being 12 years old and telling anyone who would listen that all I wanted to do with my life was travel. All I ever wanted was adventure, new places and a life different to those that the people around me in Manchester were leading.

If you'd told me even just 5 years ago that I would be travelling full time around the world, alone, I would have laughed in your face. In fact, my biggest worry as a young teen was what if I don't find anyone to travel with? Will I have to stay in Manchester forever?

Luckily, after a group trip to Thailand back in 2015, my decision was made. During my 5 week Thai adventure, I met so many solo travellers from all around the world that I was convinced that I could do it too. I'd had a taste of hostel life, of drinking trash beer around crowded tables with sweaty backpackers from Brazil, and Portugal, and the Netherlands, and I wanted more. I wanted the long term adventures that everybody I met seemed to be having.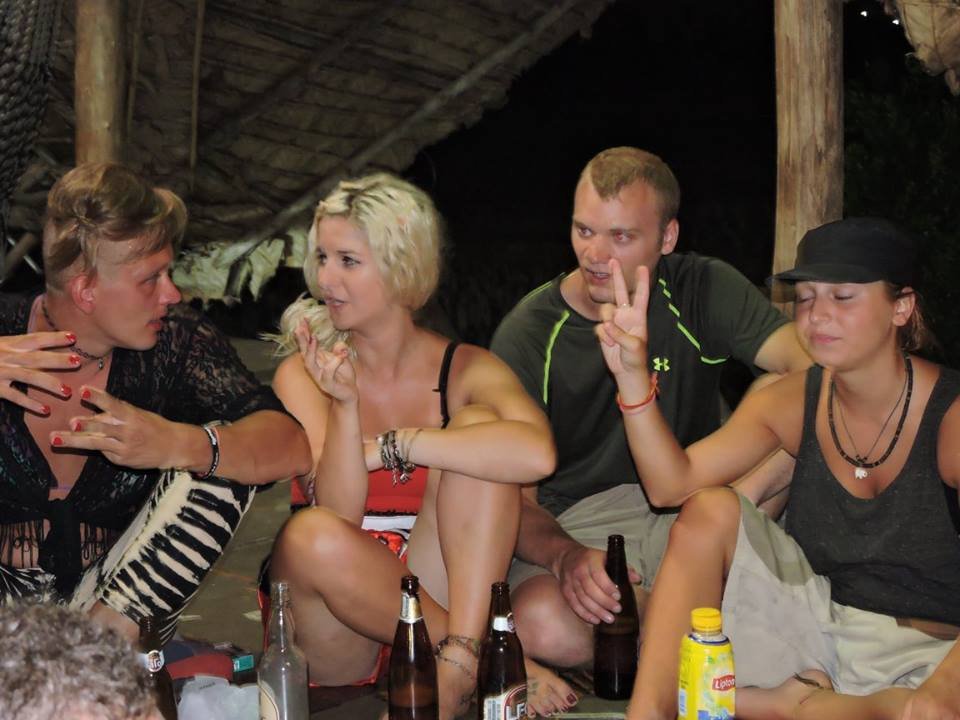 As soon as I got back home to England, I bought a huge map of Southeast Asia and studied it for hours, Googling the names of the places that jumped out at me and thinking about where I'd like to go next. Then, on impulse, alone at 3am in my Salford apartment, I booked a one way ticket to Bali.

I'll never forget how terrified I was before that trip.

The day before I left, I lay on my mum's bed in tears, telling her that I couldn't go, I didn't want to go, I was scared. I wouldn't meet anyone, I would be totally alone on the other side of the world for months.

Looking at my Instagram feed and reading my blog now, that might be hard to believe, but trust me when I say that I, as a 22 year old woman, lay on my mum's bed that day and cried my eyes out.

As soon as I arrived in Bali, however, I knew that I had made the right decision.

On arriving at my guesthouse, I bought a cold beer from the reception and enjoyed it on my balcony overlooking the pool, enjoying the balmy Indonesian air. Yes, I remember thinking. This is the beginning.



Back in college, when I was 18, my psychology professor asked us all what we hoped to do in the future. When my turn came, I said that I wanted to travel and do volunteer work to help communities in need.

He chuckled.

'That's what they all say. They never do it.' He replied, and moved on to the next person.

I can still remember vividly how I felt when he said that.

I felt smug. It didn't matter to me that he didn't believe me, because I believed in myself. I knew that I would travel for a large portion of my life, and now, 4 years after boarding that flight to Bali, I am not remotely surprised that I am still booking one way tickets and carrying my life on my back.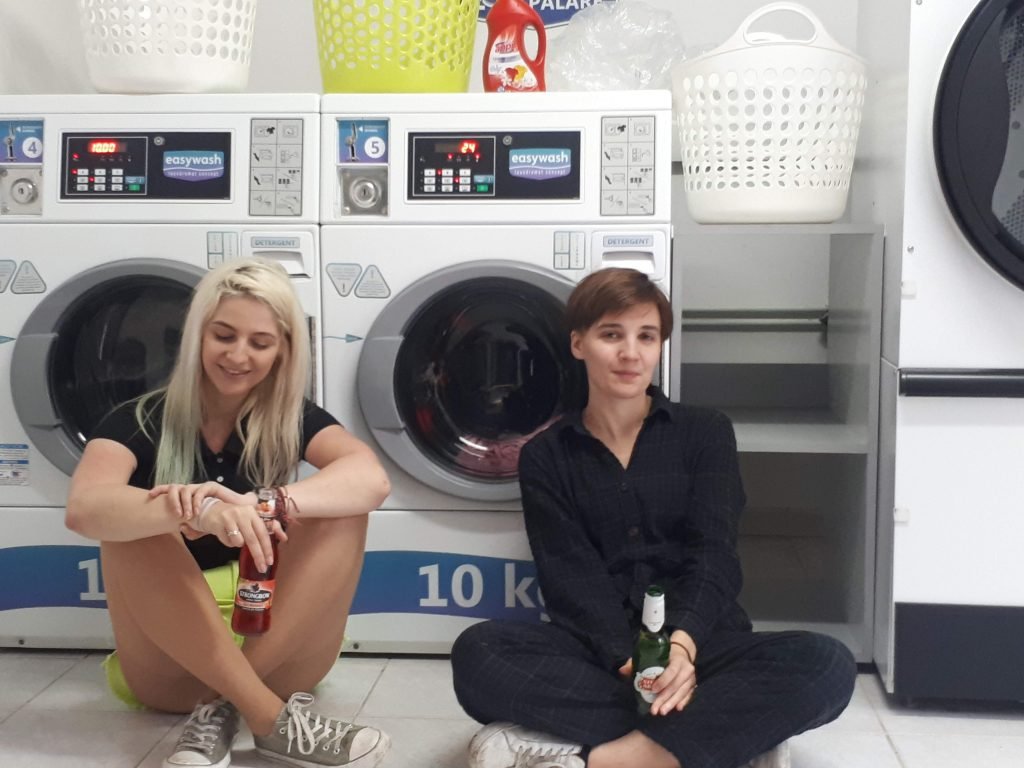 Through a combination of passive income, freelance work, volunteering and strokes of luck I've managed to sustain myself for 4 years of travel. I don't depend on anyone to travel. I don't depend on my parents, a trust fund, or a sugar daddy (although I'm open to applications for the latter!). I don't depend on the good nature of others as some travellers do, exploiting people's generosity in order to 'travel the world for free.'

I depend on myself. On my own resourcefulness, my own abilities and my own motivation to continue living this life.

And what a life it's been.

You'll never catch me uttering the phrase 'the university of life,' but it can't be denied that travel is the biggest educator there is.

Through travel I have learnt so much.



I have seen the Balkan war through the eyes of the people it left behind and through bullet holes in buildings. I have been to concentration camps and the Killing Fields, torture prisons and mass graves. I have seen the scars of war in countries that outsiders just associate with spicy food and nice beaches.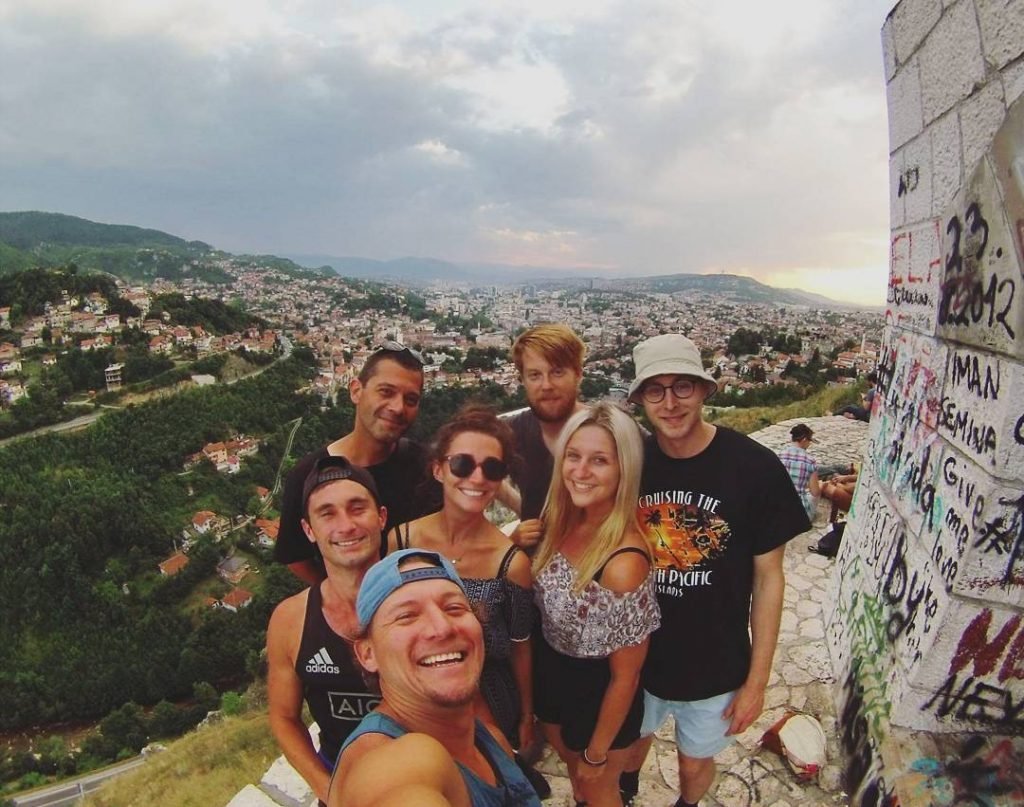 I've also been to private islands and tea plantations, rice fields and Roman ruins, medieval towns and Buddhist temples. I've learnt smatterings of local languages, attended cooking classes and distributed packed lunches to the homeless. I've attended workshops on what to do if a poisonous snake bites somebody, I've learnt a million and one things about mosquitos, ticks and bed bugs and I contracted a tropical disease that almost killed me. I've eaten horse, cricket, snake, scorpion, beetle, frog, crocodile, spleen, lung, intestines and a thousand things that will remain forever a mystery to me.

I have met pop stars and movie producers, models and CEOs, footballers and brain surgeons, refugees and gangsters, war vets and opera singers.




I've met several of my best friends.

All of this, I've done alone. I may have met people along the way, but for the most part every bus journey, every plane journey, and every hostel check-in has been alone.

I do acknowledge (before anybody points it out to me) that I am incredibly privileged. I am white and I have a British passport, amongst other things like being able-bodied, educated and from a working class family that always provided me with food to eat and a roof over my head. I understand that it is a lot easier for me to sit here and tell you how easy it is to travel than it would be for a teenage girl from a village in Yemen to do the same.

HOWEVER, there are SO many people from my socioeconomic background, with the exact same privileges that I have, who have probably spent years wishing that they could travel but forever thinking that travel just wasn't an option for them.




If you are one of those people then just remember that I was you. I had all of the fears, anxieties and doubts that you do. But I was motivated enough to figure out how to surpass all of those doubts and just do it.

The intention of this post is not to make anybody feel envious or bitter. It is, primarily just my own self-reflections on the last 4 years and how proud I am to be living the life I always dreamed of.

However, it is also intended to show that (if you come from a similar background to me), you can be me. You can have this. You can have all of it.

You just have to take the first step.


If you liked this article and would like to support my work, please click the button above to donate a couple of bucks and buy me a coffee. The ad revenue that I receive on this website is minimal, so support from my readers enables me to keep creating content that you (hopefully!) love to read.

If you liked this article then please pin it for others to find!