I don't think I have EVER been so glad to reach the end of a year before, and something tells me that I'm not alone in thinking that. I remember the good old days back in March, when everybody thought that things would be back to normal in a few weeks and people's main grievances were having to cancel their city breaks in Milan.

I was happy when the UK announced its decision to implement a 3 week lockdown, figuring that even if those 3 weeks turned into 6, we'd have nipped this pesky virus in the bud before it could do too much damage, and I could continue to gallivant around the world, pursuing my goals of being a full-time travel blogger and house hunting in Italy.

I started 2020 with huge (but attainable) goals. I was done being 100% nomadic, living in hostel beds and squeezing all of my belongings into a backpack. 2020 was the year that I was going to begin my life as an expat, enjoying la dolce vita in Italy and getting even more serious about my career.



Some of those goals included:

Moving to Italy and acquiring Italian residency so that I wouldn't have to worry about Brexit (didn't happen).

Beginning the process of getting my Italian citizenship, which my ancestry entitles me to (didn't happen).

Buying property in Sicily (obviously didn't happen).

Attending travel blogging conferences in Sicily and Mallorca (both got cancelled).

Attending a number of press trips in Sicily and the surrounding islands (all got cancelled).

Becoming a full-time travel blogger and an English-speaking authority on Sicilian travel (you're right in thinking that 2020 was not a good year for travel bloggers).

Lol – little did I know.


As well as NOT doing all of the things I planned to, I also had a few other curveballs come my way in 2020.

Invasive medical procedures, loss of income, anxiety, depression, my laptop breaking twice in a month, my parents moving abroad (meaning I lost my base in England and all that goes with it), and my already-strained relationship with my father deteriorating to a point of probable no return.

And of course, nobody read my travel articles this year, so the fact that I monetised my blog last December kind of seems comical at this point.

Please note: I know that I am one of the luckiest people on the planet. I haven't had covid and none of my immediate friends or family have. This isn't intended to be a pity party, just some honest reflections, as I treat this blog like a diary. Okay? Okay.



However, if 2020 has taught us anything, it's that looking for silver linings is not only important, but necessary at times like this, when sometimes positivity is hard to find.

With this in mind, I wanted to take a look back on all of the good things to have come out of 2020 because hey, while it might not have been the year I wanted it to be, it certainly hasn't been all bad. And actually, sometimes it's been pretty good.


2020 – The Good Bits


Travelling Jezebel took on a new direction.


Towards the end of 2019, I'd dived deep into the rabbit hole that is anti-MLM YouTube. I found incredible creators like Madison Harnish, Kiki Chanel, Deanna Mims and Monica Hayworth and became intrigued as to how so many intelligent women my age fall into the trap of MLM companies.

Noticing that there was an almost total absence of decent anti-MLM content outside of YouTube and Reddit, I decide to conduct extensive research into some of the most popular MLM companies and provide people with comprehensive articles about why those companies are so bad, hoping that I would be able to steer people away from joining such exploitative schemes.

And I did! My articles on Monat, Arbonne and It Works! are some of the most popular posts on this blog, and multiple women have written to me thanking me for helping them stay clear of MLMs.

While those posts certainly attract a lot of hate from the MLM community, I don't mind. I've never shied away from being controversial, and besides, those articles are not targeted at people already IN MLMs – they are targeted at those who are thinking about joining one.

I am also really thankful that this topic has prevented my blog traffic from tanking this year. People are simply not reading travel blogs anymore, and my travel content has absolutely plummeted. However, my MLM articles are what keep this blog earning money, and my traffic is even better than it was a year ago, which is unfortunately not something that many people in my industry can say.

2022 update – I now have an entire website devoted to exposing the dangers of MLM!


Lola


They say that having a pet is good for your mental health, and I honestly don't know where I'd be without the new family kitten, Lola.

She's been in my life for less than a month, and she has become my reason to get out of bed in the morning, the thing to put a smile on my face when I feel like crying, and the ray of sunshine that my mum and I needed.

Lola was a street cat, rescued by some people in our community when they heard her crying under a car. She was severely malnourished, with worms, mites, fleas, diarrhea, conjunctivitis, cat flu, a fever and little bald patches all over her body. She'd even ingested rat poison, poor thing.

When she came into our care, she had to be medicated 13 times a day – 13! That's one medication for every week of her life – can you imagine? However, now she's almost totally better (with just the conjunctivitis remaining stubborn) and she is an absolute dream.

I honestly can't imagine my life without her now.



I got a boyfriend!


I can't really write about my new kitten without also mentioning that 2020 was the year I got a boyfriend (yes me – single since 2012!).

We met in the pub. He asked if he could buy me a cocktail because it was 2 for a fiver, and I told him that he had a nerve and he could buy me a £4 beer instead, and I guess it was love from there.

We could not be more different. He's a country boy from a big Irish family, he loves working in an office and he'd only ever been on two holidays abroad (Amsterdam and Magaluf, good god). I'm an only child who grew up in Manchester, I've never had a 'real' job and I've spent the last 5 years living in hostels.

However, despite being the complete opposite to the kind of person I thought I'd be suited to, it's been almost a year and we still like each other!

Not only that, but considering that the first half of our relationship was spent in lockdown together (I'd known him for 6 weeks when I moved in) and the second half was spent travelling (safely, before you write an angry comment) – both things that would test even the strongest of couples – I think we've done pretty well!



Volunteering on a winery in Albania

Ever since I first visited Albania 2 years ago, I've wanted to go back. Ethan and I were looking for somewhere where we could volunteer over the summer (so that we could still 'travel' but remain in one place) and when my friend Ardit said that we could help out at his family winery, we jumped at the chance.

The weeks that we spent at Roshnik were some of the most special I've ever had. The Fiska family are some of the warmest, most kind-hearted and generous people I've ever met, and I feel truly honoured to have been welcomed into the family like a daughter.

Not only that, but a tiny village in the Albanian mountains is not a bad place to hide from the virus, especially when you've got more wine than you could ever drink and an endless supply of delicious organic food.



Reading


This may seem like a silly thing to include, but as somebody who grew up as a total bookworm, I've lost touch with that part of myself over the years. I could BS and say that studying English Literature ruined reading for me, but it's actually more to do with YouTube, Netflix and social media keeping me glued to my screen 24/7.

This year, I was determined to break free of my screen addiction, and I am happy to say that while I still love YouTube et al., I have rediscovered my love of literature, and have read a decent amount of books this year (not as many as I'd like, but isn't that always the case?).

I've read a mix of crime fiction and non-fiction works about racism, psychology, true crime and war.

My goal for 2021 is to read more about topics I know little about. I have so many non-fiction books on my shelves about topics that are a total mystery to me (Biblical history, the works of Freud and Jung, business) and I am determined to read at least some of them.



Returning to Sicily


I returned to Sicily in March of this year with the intention of staying. However, less than 2 weeks into my trip I found myself returning back to the UK after Italy went into lockdown.

It wasn't until much later in the year when I eventually ended up back in Palermo and reunited with my friends, arancine and spleen sandwiches. Ethan stayed with me for about 7/8 weeks, and I was there alone for a month.

It was bittersweet. On the one hand, it was great to be back in the city that I so love, yet on the other hand, it bore little resemblance to the city that I so love.

When we first arrived, life was pretty much normal (with the only rules being a midnight curfew and masks worn at all times). However, as the weeks went by, life just became more and more restricted, and while I was still able to see my friends in our various apartments, Italy isn't quite Italy if you can't sip a cappuccino in a roadside cafe in the morning, or meet friends for an evening apericena, or congregate in La Vucciria and Piazza Sant'Anna swigging Birra Moretti and drinking cheap Sambuca until the early hours.

I love Palermo, and I love my friends there, both Palermitani and expat, but after Ethan left and I found myself living alone, with no restaurants, cafes or bars open, it wasn't the same.

Next time it will be better <3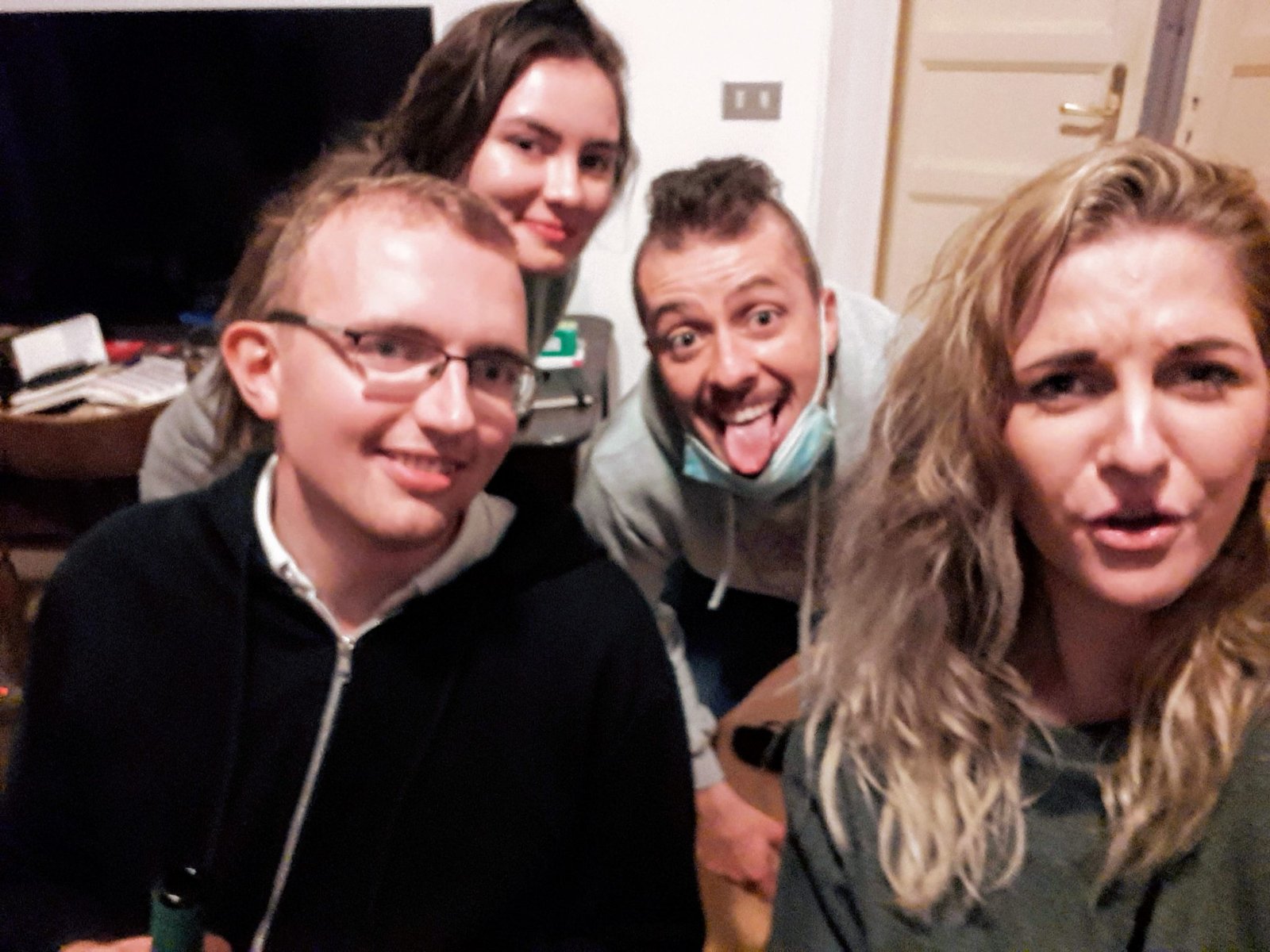 Getting to work with local businesses in Sicily


So although all of my press trips were cancelled this year, I did have the opportunity to work with some Sicilian businesses in the tourism sector, and each experience was wonderful.

From a day in the small town of Militello with Associazione Regionale Guide Sicilia, eating cake and exploring churches, to a wine tasting experience at the base of Mount Etna with Tenute Mannino di Plachi and a street food tour in Palermo with Streaty.

I thoroughly enjoyed every single one of these experiences, and it was my pleasure to work with local companies, especially as the travel and tourism sector was hit so hard this year. I can only hope that in the months and years to come, people will stumble across my articles on Google and end up booking tours with these companies!



Launching a lingerie business!

The last, and most unexpected thing to happen in 2020 (well, aside from a global pandemic of course) was that I decided to launch a business!

After learning a little about e-commerce this year, I bit the bullet and decided to launch my own online lingerie retail business, Jezebel by Night.

Jezebel by Night is not like every other lingerie store out there. It is for the exhibitionists, the kinky-minded and the showgirls. Think bondage straps, sequins, faux fur and Japanese kawaii styles. After creating my website and building up my social media following (go check out my Instagram if you like!), I finally launched about 6 weeks ago, and what a whirlwind it's been!

While the average WooCommerce store (the platform I am using) takes 30 days to get its first sale, I made well over 50 sales in my first month, totalling over £1000! Of course, this wasn't profit – most of it went straight back into the business, but I still ended up with around £200 at the end of the month, and not a penny of my own money spent on the business. Not bad for a new biz (remind me never to say the word 'biz' again unironically).

As we enter our third week of December, my profits have already exceeded last month's and I am super excited to see where this goes. I have no intention of turning this into a huge business with millions of followers, but if I can make a comfortable living from this, then I'd be delighted to continue with it.

I will definitely be writing a longer post dedicated to this, so watch this space!



So, what does 2021 have in store for me?

Haha, I'm not going to fall into that trap again.

Honestly, with the world as it is, expecting plans to come into fruition seems futile. What I DO know is that Ethan and I are hoping to find a base in Europe, where he can get a job in an English-speaking firm, and I can find a nice co-working space to work from.

Portugal was our first thought, but now we are flirting with the idea of Krakow, Poland. Krakow is a big city with a small feel, it has a large expat community and plenty of English-language jobs, it is affordable, and it has tonnes of fantastic restaurants, cafes and bars (not to mention museums, theatres, parks etc.) and it is almost perfectly situated in Central Europe. It also has Polish vodka, and zurek and zapiekanki. I mean, why wouldn't we choose Krakow?

We'll see though. If 2020 has taught me anything, it's that travelling is not a given, borders can close at any point, and making long term plans is nigh impossible given the state of the world.

I still haven't given up my dream of buying property in Italy, and I am tentatively allowing myself to get excited for the months to come.

Right now, tentative is the best I can be.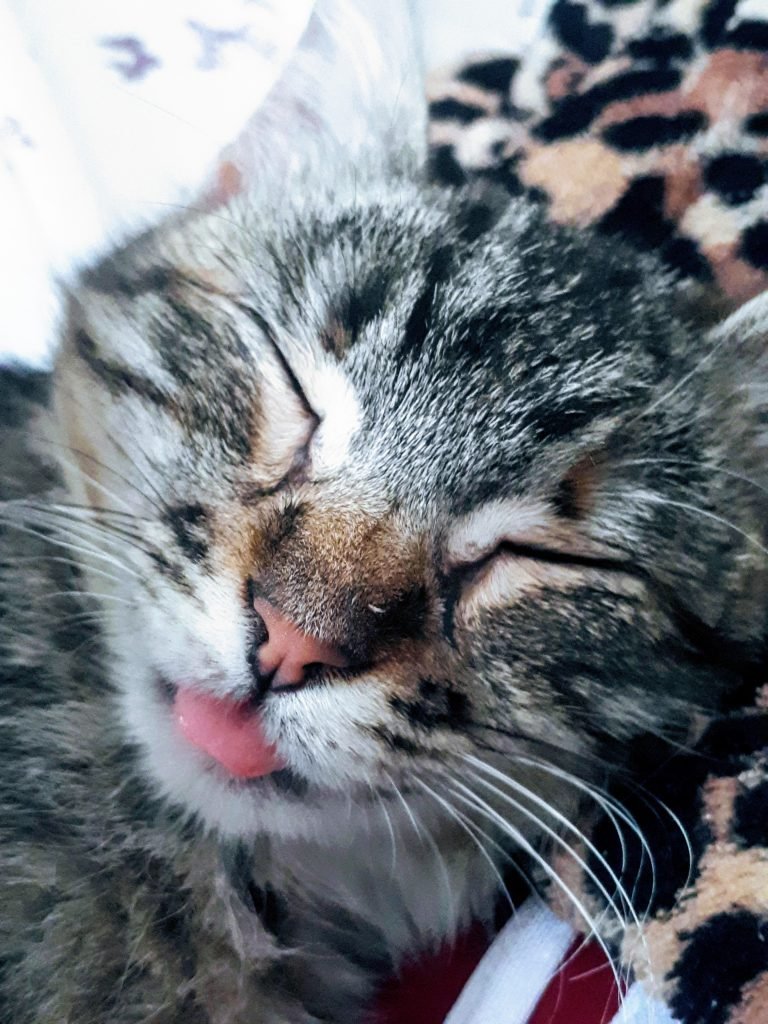 and now, how about you? have you had some great things happen to you in 2020? let me know in the comments below – I'd love to read about some positive things to make the world seem a little less grey! xoxo