I love Albania. Ever since I visited in 2018, I've been telling anybody who will listen that visiting Albania is the best thing that they will ever do. 

Usually when people think of Albania, the film Taken springs to mind. People throw around unfounded concerns about human trafficking, the mafia and drugs.

Of course, all of those things do exist in Albania, but they exist everywhere, and Taken is just a film, made to entertain. 

I've travelled to many countries in Europe (and fell in love with a good number of them), but there is something about Albania that touched me on a deeper level.

Albania is beautiful.

It's weird.

It's chaotic and crazy.

And it's one of my favourite countries on the planet.

I created this Albania travel guide to help ease any concerns that you may have about visiting somewhere as off the wall as Albania, and also to provide you with a tonne of tips and recommendations so that you can enjoy your Albania trip to the fullest.

I should warn you at this point that this is a pretty long Albania travel guide – over 5000 words – and so I suggest making a cup of tea or grabbing a beer before you start!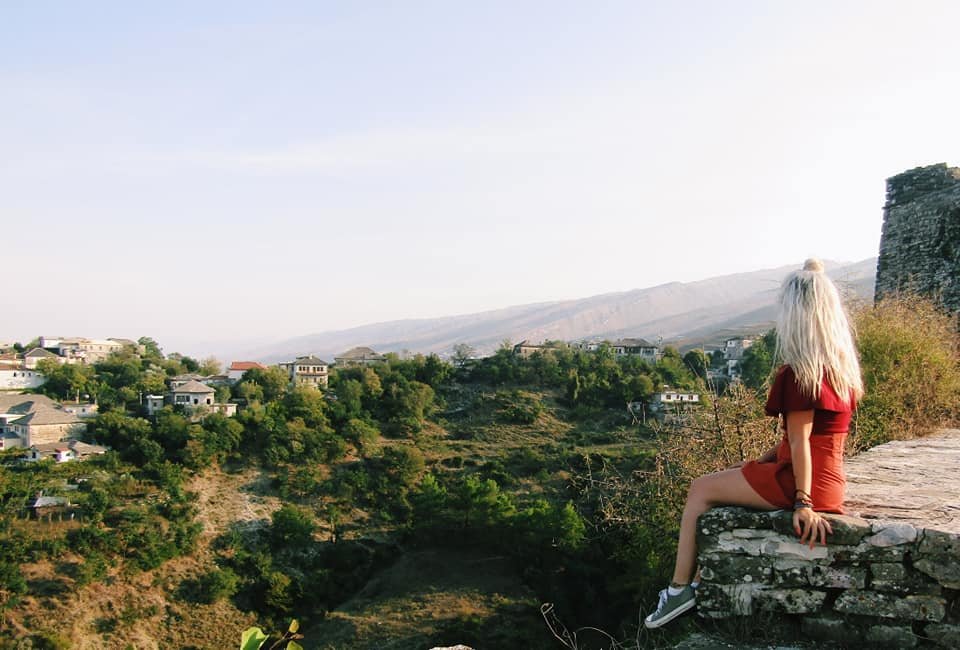 Albania Travel Guide – Plan the Ultimate Albania Vacation


Why travel to Albania?


It is rare these days to find somewhere in Europe that hasn't been totally changed by mass tourism.

So many beautiful places have been ruined by crowds of people wielding selfie sticks, souvenir shops selling overpriced tat, and restaurants that promise 'authentic local cuisine' with mediocre menus written exclusively for tourists.

If you are tired of seeing the same old shtick and want to truly experience something off-the-beaten-path, then an Albania trip may be just the thing for you!

I tried to make this Albania travel guide as extensive as humanly possible, and I believe that this will be the most comprehensive guide to planning an Albania vacation on the internet. I hope that it helps!

Reasons to visit Albania include:


Albania is cheap. Alongside Ukraine, Albania is the cheapest country that I've visited in Europe by a landslide. This means that your pennies will go further and your holiday can last longer!

Albanian beaches are the best in Europe. When it comes to beaches, Albania has it covered. With almost 300 miles of stunning coastline and white sand beaches, Albania is the best place in Europe if you're a beach bum, and because Albania is still relatively undiscovered, you won't struggle to find a place to sunbathe!

Wine tasting. Albania has incredible wine and many local farmers offer tastings of wine and raki at dirt cheap prices.

Beautiful mountains. For fans of hiking, there are ample hiking trails in Albania, the most popular among backpackers being the Theth to Valbona hike, open seasonally.

Coffee culture. Albanians love their coffee, and it is not unusual for the cafes to be full to burst with old men drinking espresso and smoking while they play cards. No matter what time of day it is, it is always coffee time in Albania.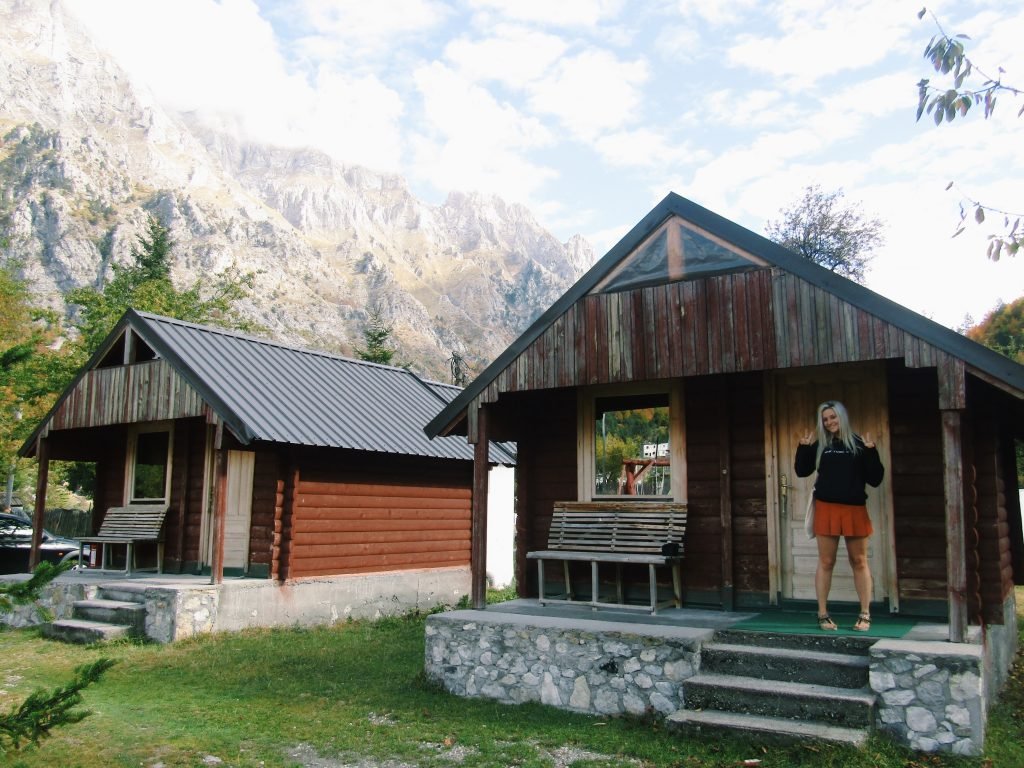 The best places to visit in Albania


If you are confused about where to go in Albania then I've got you covered. If you are a bit of an adventure traveller and want to hike in one of the most beautiful places in Albania, then I recommend Shkoder.

If you're a beach bum then plan an Albania road trip down the coast, making sure to stop at Himara and Saranda.

For picture perfect UNESCO World Heritage cities then look no further than Gjirokastra and Berat, and of course don't miss Albania's capital city, the colourful and quirky Tirana.

Read on for mini destination guides to each, including the best things to do in each place and my hostel recommendations.


Visit Tirana


Albania's capital city Tirana will be the first port of call for many on their Albania trip.

Tirana isn't the glitziest of destinations – in fact, with the dilapidated buildings, men grilling corn on the cob on every other street corner and potholed streets, you'd be forgiven for forgetting that you aren't actually in Cambodia when you arrive in Tirana!

However, shabby as it may be, Tirana is a funky little capital, and the colourful buildings and bizarre Brutalist architecture make up for anything aesthetically lacking.

So what does Tirana have to offer? Well, with more coffee shops per person than any other city in Europe, a fascinating history and its very own pyramid (yes, you read that right), there are tonnes of things to do in Tirana.


The best things to do in Tirana


Admire Skanderberg Square. Made using paving stones from all over Albania, this 40,000 square metre square is the main place to visit in Tirana and is where you will find a fountain, a huge statue of Skanderberg himself and a tonne of gardens, bars and coffee shops.

Attend a Free Walking Tour. The Tirana Free Walking Tour starts at 10am from Skandarberg Square and is the best way to see all of the main Tirana attractions and learn about the complex history of this city.

Tirana Pyramid. Originally a museum dedicated to the former Communist leader of Albania, Enver Hoxha, the Pyramid of Tirana is now dilapidated and mostly unused, but kids and tourists often climb up it to watch the sunset.

Hang out in Blokku. Blokku is the district where all of the expensive hipster bars are located and is where everybody goes to party.

Bunk'Art 2. A museum in an anti-nuclear bunker, this museum is dedicated to the history of Communism and goes 5 storeys underground. There is a smaller Bunk'Art 1 museum in the centre of Tirana. To reach Bunk'Art 2 you will need to take a local bus.

Dajti Ekspres cable cars are close to Bunk'Art 2 and take you on the longest cable car ride in the Balkans, all the way up to Dajti Mountain.



Where to stay in Tirana


I stayed at Trip'N Hostel and I highly recommend it. With its own microbrewery, hot breakfast cooked to order (and included in the room price), a cutesy little garden and roof terrace, what's not to love? Oh, and did I mention they have a tortoise?!



If hotels are more your thing then I highly recommend using Booking to find the best hotels in Tirana.


Visit Berat


Just two hours from Tirana is Berat, a UNESCO World Heritage Site known as The City of a Thousand Windows and a well-deserved spot on any Albania travel guide.

With the Osum River snaking its way through the centre of town, which is surrounded by mountains and full of mosques, white stone buildings and cobbled streets, Berat is a sight to behold.

Although technically a city, Berat feels like a small village. It is a place you go to relax, eat traditional Albanian food, and drink wine. To date, Berat is one of my favourite cities ever, and definitely one of the most beautiful places in Albania.

I recommend that you stay in Berat for a few days, but if you're on limited time, this full-day tour from Tirana to Berat is a great shout.



Best things to do in Berat


Explore Mangalemi and Gorica quarters. The two sides of Berat, both simply beautiful.

Head to Berat Castle. Walk up the hill and visit Berat Castle in time for sunset.

Take an evening stroll down Bulevardi Republika. The evening stroll is an Albanian tradition, and this street, which is so sleepy in the daytime, comes alive at dusk, when everybody descends on it to walk their dogs, drink coffee and people watch.

Visit the National Ethnographic Museum to see how Albanian people lived in days gone by. The museum itself is a stunning work of Ottoman architecture, and there are information sheets available in English.

Go wine tasting. Head to Roshnik, a village nearby, where you can visit the Fiska family and go wine tasting, or head to their restaurant to experience slow-cooked Albanian cuisine at its finest.


Where to stay in Berat


In a UNESCO protected building, Berat Backpackers is a darling hostel with breathtaking views, a beautiful garden and copious amounts of wine. I enjoyed my stay at Berat Backpackers so much that I extended my stay from 3 to 11 days!



If you prefer hotels and guesthouses then Booking is the place to find the best deals.


Visit Gjirokastra


Gjirokastra is also a UNESO city, and is actually twinned with Berat!

While Berat is the city of a thousand windows, Gjirokastra is the city of a thousand steps, and you quickly realise why – every cobbled street in the old town is either a steep up or down slope!

Gjirokastra is just as beautiful as Berat, if not more. There are tonnes of artisan shops selling handmade goods, and lots of mountains, waterfalls, and even Roman ruins nearby for anyone with access to a car!


Best things to do in Gjirokastra


Souvenir shopping. Stunning Ottoman buildings house artisan shops selling all manner of things. Whether it's the handwoven rugs, embroidered bags and purses or jewellery glittering with semi-precious stones, Gjirokastra will definitely have something to tempt you.

Skendulate House is the home of the Skenduli family and has been for over 250 years. Taken from them during Communism, it has since been returned and the family take great pride in showing tourists around their home, which has been styled as a sort of ethnographic museum.

Gjorkastra Fortress and Castle. Just a short walk uphill from the city centre, Gjirokastra Fortress and Castle are beautifully preserved and offer sweeping panoramic views over the city.


Where to stay in Gjirokastra


I stayed at Stone City Hostel and in terms of the building and decor, it is probably the most beautiful hostel I've ever stayed in. Stone City Hostel feels more like a country cottage than a backpacker's hostel, and the owners Brenna and Walter go out of their way to make guests feel at home.



To find the best deals on guesthouses and hotels in Gjirokastra, I recommend Booking.


Visit Shkoder


Shkoder is a small city which is a great place to base yourself if you want to hike in Albania and is often the first port of call for those entering Albania from Montenegro.


Best things to do in Shkoder


Hike from Theth to Valbona. This is the most popular hike amongst backpackers and takes 7-8 hours. It is a one-way hike so you will have to find some accommodation in Valbona.

Rozafa Castle dates back to the 14th century and is the most popular tourist attraction in Shkoder.

Skadar Lake. Only a third of this lake is in Albania but it is possible to rent kayaks at dirt cheap prices.


Where to stay in Shkoder


The hostel that absolutely everyone stays in while in Shkoder is The Wanderers Hostel. Although I haven't been to Shkoder, I have met so many people that stayed at this hostel and absolutely fell in love with the bohemian garden, outdoor bar and chill vibes.


For hotels in Shkoder, click here for the best rates.



Visit Himara


The village of Himara is one of the most popular beach destinations along the whole Albanian Riviera and is a laid back beach town that is predominantly Greek, something that quickly becomes apparent when you notice the amount of gyros stalls and Greek restaurants around!


Best things to do in Himara


Spille Beach is the main beach in Himara. Spille Beach itself is nothing special, but the golden sands and proximity to bars, restaurants and our hostel made it a great place to spend a couple of days.

Livadhi, a white stone bay surrounded by olive trees.

Gjipe Beach is close to Himara, but almost totally untouched and few people visit because there is a bit of hiking required to reach it. Hidden by the mountains, Gjipe Beach is a great place to camp under the stars.

Potami Beach is a 25 minute walk away and is a beach in between the sea and a river.

Restaurant Maistro is a great brunch spot overlooking the sea with a serving platter that includes lots of traditional Albanian foods.


Where to stay in Himara


The first time I visited Himara, I stayed in Himara Downtown Hostel and loved it. The facilities were basic but we were a two minute walk from the beach and there was a lovely communal area with no curfew, meaning we could socialise into the night.

Himara Hostel has more upscale facilities and a lovely large garden with hammocks to relax in. This is where my friends stayed and they were really happy with it.

The second time I visited Himara, I stayed at Sun Bakers. Sun Bakers is set slightly back from a stunning beach with lots of seafood restaurants and beach bars nearby. They have a super cool garden area to socialise in and are ran by the same guys that own Trip'n'Hostel in Tirana, meaning they are used to running great backpacker hostels!

To book your stay at Himara Downtown Hostel, just click here.

To book your stay at Himara Hostel, just click here.

To book your stay at Sun Bakers Hostel, click here.

If you prefer guesthouses and hotels, you can find the best rates for both on Booking.


Visit Saranda


Saranda is often considered the capital of the Albanian Riviera.

Not only is it one of the most visited spots in the whole of Albania, but it is very close to Corfu in Greece, meaning that it is easily reached by ferry. In the height of summer, Saranda is the best place for nightlife in Albania, and there are tonnes of great spots nearby that make for great day trips.


Best things to do in Saranda


Party. Saranda is the nightlife capital in summertime, and all of the cocktail bars on the beachfront are where it's at.

Bunec Beach is a nearby beach which is worlds apart from the party scene at Saranda. Surrounded by mountains and divided by a river, Bunec is famed for its incredible sunsets and many people visiting choose to camp out there and enjoy the solitude.

Syri i Kaltër (Blue Eye). A 50 minute bus ride from Saranda is the Blue Eye. The Blue Eye is a water spring where water bubbles up from more than 50m deep and the water is the clearest I've seen. I wrote an entire guide to visiting the Blue Eye here.

Butrint National Park is a great day trip from Saranda and is a beautifully preserved city of Roman ruins.

Ksamil is a short bus ride from Saranda and is a small village known as 'the Ionian Pearl' because of its beauty. Expect cocktail bars, seafood restaurants and an endless amount of white sand beaches.


Where to stay in Saranda


I stayed at Saranda Backpackers. There is a free breakfast every morning and the owner, Tomi, is very helpful with whatever you may need, whether it be recommendations for somewhere to eat or directions to the bus stop. He even organised a BBQ on the beach when we stayed there which was lovely.



There are also literally hundreds of cheap guesthouses and hotels in Saranda, so just click here to find the best rates.



When is the best time to visit Albania?


The best time to visit Albania is definitely in the shoulder season (April – June and September). Being in the South of Europe, the weather in Albania is sunny and hot, and while there will still be plenty of people around, it won't be too crowded.

In the height of summer (July and August), the beaches will be absolutely packed with tourists from Albania, North Macedonia, Kosovo, Montenegro and Greece and it will be almost impossible to find a place to relax.



Getting to Albania


Getting to Albania by plane


If you are flying to Albania, you will probably fly into Tirana, where Albania's international airport (Nene Teresa) is. You can fly directly to Albania from most major European countries, including the United Kingdom, Germany, Italy, Austria and Turkey.

To get to the centre of Tirana, you can take the airport shuttle bus, called the Rinas Express. It runs between 8:00am and 11:00pm, takes 30 minutes and costs around 2 EUR.

If you would like to book an airport transfer from Tirana, I recommend i'way. You can book your Tirana airport transfer here.

You can hire a car from numerous companies, all of which have offices inside the airport terminal. These companies are as follows – Hertz, Enterprise, Eurocar, Avis, Europcar, Sixt, ARA and Albanian Airport Rent a Car. If you want a better deal then booking your rental car in advance is the way to go. I recommend using RentalCars for your car hire in Albania.


Getting to Albania by bus


If you are travelling to Albania by bus, you will probably come from either Greece, Montenegro, Croatia, Kosovo or North Macedonia.

Flixbus is the best bus company in Europe and you can take a Flixbus to Albania from most major cities nearby.



Getting to Albania by Ferry


You can reach Albania by ferry if you are coming from Greece or Italy.

From Corfu Island (Greece), you can take a ferry directly to Saranda. Ionian Seaways is one company that offers a boat service between Corfu Island and Saranda. The Flying Dolphin high-speed boat takes 30 minutes and the ferry boat takes 70 minutes. If you are bringing a car then the ferry boat is your only option.

The price of a one-way ticket is 19 EUR in low season and 23.80 EUR in high season, and boats leave between one and five times a day, depending on the time of year.

To reach Albania from Italy, you can take a ferry from Bari in Southern Italy. The journey takes 9 hours and the ferry arrives in Durres, a popular seaside town in Albania which is a 35 minute drive from Tirana.

There is one daytime ferry (1:00pm arriving at 10:00pm) and an overnight ferry (11:00pm arriving at 8:00am). Ferries include 2, 3 or 4 bed accommodation with or without a private bathroom. Ferry companies include Ventouris Ferries, GNV and Adria Ferries.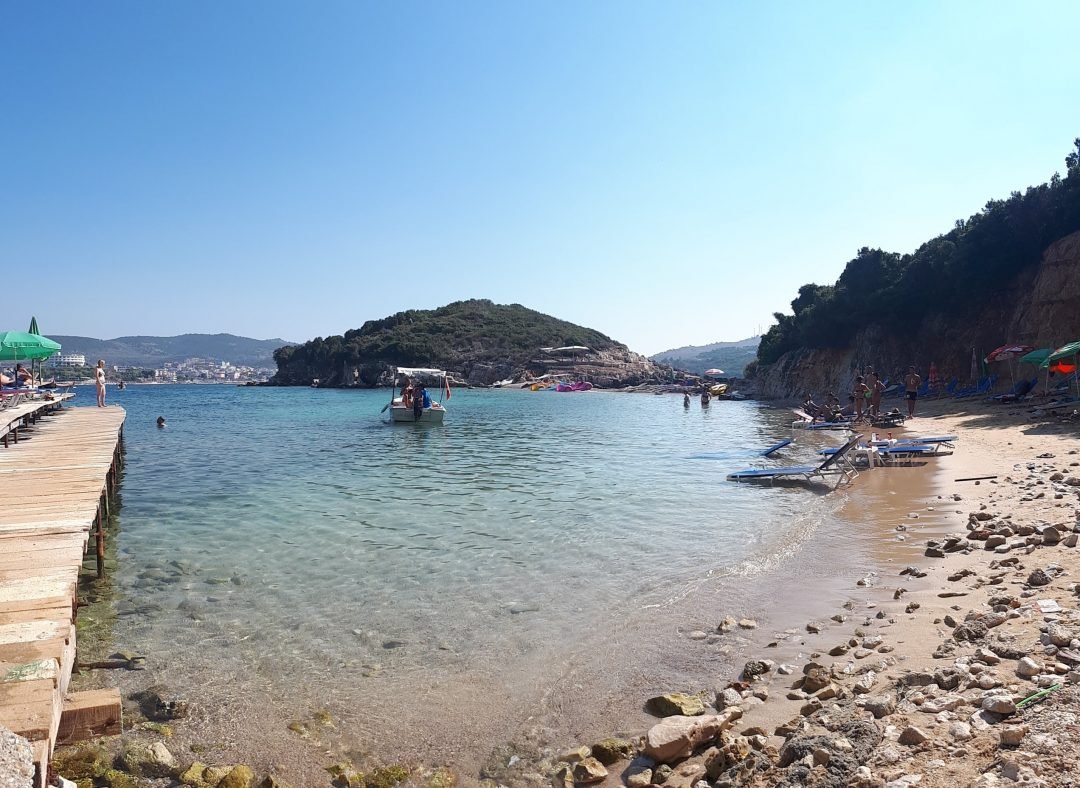 Getting around in Albania


Travelling in Albania by bus


The main way of getting around by public transport is by bus. Trains do exist, but they are slow, infrequent, and in terrible condition.

Before you embark on your Albania trip, it is worth preparing yourself for what to expect from buses in Albania as they are quite the experience!

Most buses in Albania are minibuses called 'furgons.' A furgon is a 15 (ish) passenger van (although most furgons end up holding upwards of 20 people) and is the most popular way of travel in Albania (with public transport).

However, while they do get you from A to B, riding a furgon is not a simple experience.

Here are some things you should know about riding furgons in Albania:

Although timetables technically exist, they do not exist online, and the printed timetables that you might find are more of a guide than anything. The furgons leave when they are full. It's as simple as that.

For the most part, there are no central bus stations in Albania. There is a bus station in Tirana, and in Berat, but my travels from Saranda, Himara and Gjirokaster all embarked from seemingly random unmarked spots on that side of the road that all the locals have an innate knowledge of.

You do not buy tickets online or from a ticket office. You pay the driver in cash when you get off the bus.

The buses will pack on more people than they should. Most furgons actually keep a couple of plastic chairs in the overhead storage compartment for people to place in the aisles, but there are always a few extra people sat on the floor or squished up together on suitcases.

There will be no A/C and if the windows actually open then you are lucky.

The bus will stop at totally random spots on the side of the road to pick up parcels, people, and whatever the driver happens to want to buy. On one of my trips, the driver stopped to buy two huge sacks of onions from an old woman sitting on the side of the road, and later hurled some car parts out of the window to a couple of men who were stood outside their house waving their arms. I guess bus drivers also double as postmen in Albania. If the bus driver sees someone they know then they will pull over for a cigarette and a chat.


Renting a car in Albania


Renting a car in Albania is very cheap and is the only way to get to the more off-the-beaten-path spots in Albania. That said, you should definitely proceed with caution if you want to hire a car in Albania.

The reason for this is that the most dangerous thing for tourists by far in Albania is road travel. Roads in Albania are often poor, the streets are not always lit and Albanians are known to be aggressive and erratic drivers. Deaths from road traffic accidents in Albania are among the highest in Europe, and so if you are planning to rent a car in Albania then be very careful.

Another thing to note is that Google Maps is not always accurate in Albania and so you may find yourself very lost!


Hitchhiking in Albania


Hitchhiking is a very common way of travelling in Albania, and many people will tell you that it is the best way of getting around!

Hostel managers will constantly tell you to 'just hitchhike' if you ask about bus timetables, and there were several times that cars pulled over when my friends and I were walking down the street just to ask if we'd like a lift!

Unless you are hitchhiking from Tirana, you won't need a sign – an outstretched thumb will be enough – and generally you will not be waiting for long. Make sure to tell the driver that you are 'autostop, jo lek' (hitchhiking, no money) to avoid private taxis getting confused and thinking that you are wanting a taxi ride.

I would never advise anybody to hitchhike alone, especially as a solo female traveller, but I hitchhiked with friends in Albania and had great experiences.


Private taxis in Albania


Private taxis are very common in Albania and are sometimes just as inexpensive as taking the bus, yet far more comfortable! My friends and I only took a private taxi once – we were trying to find the bus stop in Saranda and a man asked where we were going. When we told him, he said that he would give us a lift for the same price as the bus.

Although we were somewhat skeptical, he ended up being completely legit, and his air-conditioned car was far more comfortable than the sweaty furgon we'd been expecting!

As with most things in Albania, you will probably find a private taxi when you are not looking for one!



Money, money, money


The currency in Albania is the Albanian Lek (ALL). You cannot legally get it outside of Albania so you should either bring euros to exchange, or just use ATMs to withdraw money.

ATMs usually take Visa OR MasterCard, not both.

Never use Euronet ATMs as they charge huge fees!

Although some places accept card payments, Albania is largely a cash society and you should always have some cash with you, especially outside of the capital.

You can sometimes pay in euros (in Tirana). However, know that if you do pay in euros then you will always get a bad exchange rate.

Albania is incredibly cheap. A coffee will usually cost about 40 cents, a meal in a restaurant will be as little as 2-3 EUR, and a beer will be around 1 EUR. A bed in a hostel dorm will be between 5 and 10 EUR.



Is Albania good for inexperienced travellers?


In my opinion, Albania is not the place to go to if you have never travelled solo or are an inexperienced traveller. I have travelled through every Balkan country and Albania is the most challenging by far. If you want to travel the Balkans and do not have much travel experience then I recommend Croatia, Montenegro or Slovenia for your first Balkan trip as their travel infrastructure is more developed and they are more used to tourism.

Albania is one of the least developed countries in Europe, and my friends and I commented many times that travelling in Albania felt more like travelling through Southeast Asia or South America than Europe!

English is not widely spoken (although if you speak Italian then you may be okay as many Albanians speak fluent Italian), and the infrastructure is incredibly poor when it comes to public transport and roads.

What's more, you cannot plan and book many things online (aside from accommodation), travel apps such as MAPS.ME are not always accurate, and the lack of bus stations can make travelling difficult.

Travelling in Albania is only advised if you have prior experience with travel (especially solo travel). I am a very experienced solo traveller and I ended up being very glad that I met a group of people in Tirana that I proceeded to travel around the country with!

However, if you can successfully navigate the public transport system and get used to the organised chaos that is Albania, you will be rewarded tenfold. Albania is an absolutely beautiful country and one of my best travel experiences.



Is Albania safe?


Everybody, without exception, was worried about my safety in Albania, more so than anywhere else in the Balkans.

The short answer is yes, Albania is safe.

Albania actually ranks higher on the Global Peace Index than the UK, USA and France, making it a much safer travel destination than countries that we wouldn't think twice about visiting!

Just like anywhere, crimes do occur, but foreigners are generally not targeted, and the chances of you becoming the victim of crime in Albania are slim.

There is no active conflict in Albania (the last civil unrest was actually in 1997), petty theft and random acts of violence are pretty much unheard of in Albania, and Albanian people are extremely welcoming and will go out of their way to help you whenever possible.

Although there is organised crime, it doesn't affect tourists travelling in Albania, and so shouldn't be something that deters you from visiting. This type of crime goes on behind the scenes, and while corruption is a big problem in Albania, you will not have any problems as a tourist and the police are actually on your side.

The only thing to keep in mind while travelling in Albania is common sense. Don't leave your bags unattended, make sure to lock up your valuables (most hostels have lockers) and don't go out drinking without being sure that you can get home safe.

Despite the fact that Albania is very safe, if you're planning a trip to Albania, then I strongly recommend buying travel insurance. I NEVER travel without insurance, and I've seen too many others get landed with huge medical bills as a result of not having had insurance, that it's something I'll never neglect to buy. My recommendation for great travel insurance is World Nomads.


Tours in Albania


When I travel, I always like to support small local businesses and learn more about a culture by taking part in a small organised tour. Here are some of the best tours that you can do in Albania:

Go wine tasting and stay at an agrotourism farm in the village of Roshnik, near Berat. Options include horse riding, mountain trekking, swimming in the lake, wine and food tasting.

Enjoy a half-day cruise of Skadar Lake and the River of Crnojevic.

Hike Gamti Mountain and enjoy views over Bovilla Lake.

Head to the magical city of Prizren in Kosovo for the day.

Visit Osum Canyon and Bogove Waterfall in Berat.

Visit The Blue Eye and Lekuresi Castle from Saranda.

Enjoy a 2-day private tour of Theth National Park.

Enjoy a guided tour of Apollonia National Park from Vlora.

Experience a full-day tour of Zvernec Monastery with lunch (from Vlora).

Take part in a half-day tour of Llogara National Park.

Enjoy a private tour of Butrint Archaeological Park.

Take a day trip from Tirana to Berat.

Of course, there are plenty more tours on offer in Albania but these are my top recommendations!



Albania Travel Guide – Plan the Ultimate Albania Vacation | Final Thoughts


I absolutely adore Albania. In over 4 years of travel, travelling in Albania has been one of my most special travel experiences to date, hence making this huge Albania travel guide!

It may be frustrating at times, and things may rarely run on schedule, but if you can get past that then you will be majorly rewarded. Albania is an absolutely stunning country with mountains, lakes, waterfalls and beaches, and it is home to the most friendly and hospitable people that I have ever encountered.

In Albania I have sunbathed on deserted white sand beaches, drank wine in tiny villages in the mountains, and feasted on slow-cooked rabbit stew. I have woken up in a wooden cabin in the middle of nowhere to the smell of Turkish coffee roasting, and dined at exquisite restaurants for the same price as a coffee back home.

I have explored Roman ruins, old castles and fortresses, and hiked up to breathtaking viewpoints, and I have learned about Albania's deep and complex history from the very people who have lived it.

Albania is like nowhere else you will ever visit, and it is one of the few European countries that hasn't had the soul sucked out of it by mass tourism. It is beautifully, wonderfully, unapologetically Albanian, and it is waiting for you with open arms.

~So that concludes my guide to Albania! I hope that it has been useful in helping you plan your Albania trip – please let me know how you enjoyed Albania in the comments below!

xoxo

If you liked this article and would like to support my work, please click the button above to donate a couple of bucks and buy me a coffee. The ad revenue that I receive on this website is minimal, so support from my readers enables me to keep creating content that you (hopefully!) love to read.

Disclaimer: Travelling Jezebel uses affiliate links. This means that if you make a purchase on a site that I am partnered with, I may make a small commission at no extra cost to you.