Before I visited Sicily for the first time, I had no idea just how much this tiny little island in the Mediterranean had to offer.

I knew there would be sunshine, sand, and probably some really great pasta, but that was about it.

Little did I know what awaited me in Bella Sicilia.

Cave villages, medieval hilltop towns, Arab medinas, and castles surrounded by swirling mists are just some of the things you'll find in Western Sicily, and the best bit is that most of them are still totally undiscovered by international tourists.

Western Sicily is geographically, culturally, and gastronomically diverse, and it's criminal that more people don't know that!

With this in mind then, I decided to create this Western Sicily itinerary, crammed full of my top recommendations for things to do and places to go in Western Sicily.

So, if you're planning a Sicily road trip and scratching your head trying to figure out where to start, look no further, because by the time you've finished reading this list, your West Sicily itinerary will be chock-full.

Ready?

Then let's get into it.



33 Best Things to Do in Western Sicily | Western Sicily Itinerary


1. Paceco Salt Pans

For centuries, the main economic activity of the city of Trapani was its salt extraction, and while this is no longer the case, the salt pans are one of the main things to see in the area, with their photogenic mills, pink flamingos and the best sunsets in the whole of Sicily.

The famous Salt Road, or Via del Sale, takes you along the salt pans from Trapani to Marsala, inside a nature reserve, and if you head to the salt museum, which is located in a 17th century mill, you can rent a bicycle and cycle around the salt pans.

Naturally, you can also buy the various gourmet salts produced here – I got one with chilli flakes, and it is delicious.

You can visit the salt pans by yourself, but I recommend booking a tour to get the full experience.

This 2-hour salt pans tour includes a local guide who will explain the traditions of salt-making in the area as you explore 3 family-owned salt pans, a visit to the salt museum, sampling of some different flavoured salts, and the chance to spot some wild flamingos. The price also includes a return transfer.



2. Palermo


Palermo is the rugged capital of Sicily, and I make no secret of the fact that it is one of my favourite places on earth.

With a gritty, grungy vibe, Palermo is home to bustling street markets, majestic palaces, some absolutely delicious food, and so much more.

If you need more convincing, here are my 8 reasons to visit Palermo, and also my whopping list of 21 cool things to do in Palermo.



3. Monte Pellegrino

Monte Pellegrino towers over the city of Palermo and is one of the most popular day trips from the city.

Whether you want to enjoy a picnic in the stunning nature reserve or pay homage to Santa Rosalia in her sanctuary atop the mountain, Monte Pellegrino is one of Western Sicily's best places to visit.

Even if you're not religious, it's worth going to the top of the mountain just to see the jaw dropping panoramic views over the city of Palermo.



4. Try Pane Cunzatu


A simple Sicilian food that you must try in Western Sicily is a sandwich called pane cunzatu.

This peasant dish, which literally translates to 'seasoned bread' is also called 'bread of misfortune' (pane della disgrazia) because it mixes old, leftover bread with cheap and easy toppings to make a bite to eat in the absence of a proper meal.

Appetising, right?

Actually, pane cunzatu is really bloody tasty, and over the years has become a traditional Sicilian sandwich.

It is made by taking a hunk of crusty bread, drizzling it with extra virgin olive oil and layered with juicy sliced tomatoes, mozzarella, salt, pepper and oregano, with anchovies or sardines added on top.

You can pick this sandwich up for a couple of euros in pretty much any café in Western Sicily (it is always the cheapest sandwich on the menu!).



5. Sunbathe at a ruined tuna factory


Located a short drive away from San Vito Lo Capo, the Tonnara del Secco used to be a 'tuna trap,' where fishermen would catch large tuna with 5km nets, massacring them in huge numbers when they came to the waters to reproduce.

Tuna were caught here using this lethal method from the 1400s all the way up until 1969, and you can still visit and admire the ruins of the old Tonnara (the old tuna factory) and the aristocratic buildings nearby, before cooling down with a swim and a spot of sunbathing with the locals (rarely do tourists ever make it here).



6. Corleone


Corleone is the home of the Corleonesi, one of Italy's most infamous Mafia gangs.

Located just one hour south of Palermo, it is a surprising favourite among tourists, and locals have set up the Mafia and Anti-Mafia Museum of Corleone, a place that preserves history while helping locals move on from the criminal past of the town.

Something that I recommend is taking part on an organised Corleone excursion from Palermo.

That way you'll learn so much more than you would if you did it on your own, plus you don't have to worry about figuring out Sicily's terrible public transport system!



7. Capuchin Monastery and Catacombs


One of the eeriest places to visit in Western Sicily is the Capuchin Monastery and Catacombs in Palermo.

Back in the 16th century, the monastery outgrew its original cemetery and so the monks began to excavate the crypts below it to create a space to keep mummified corpses.

In the beginning, the crypts were reserved for friars, but eventually it became sort of a status symbol to be entombed in the catacombs, and people would write in their wills which clothes they wanted to be dressed in, or how frequently they wanted their clothes changed (often to reflect the fashions of the time!).

Relatives would pay for the corpses to be kept in the spot which they had been allocated, but if the payments stopped then the body was taken away and put on a shelf until payments resumed.

Today, the Capuchin Monastery and Catacombs are open to the public and contain about 8000 corpses and 1252 mummies that line the walls.

One of those is Rosalia Lombardo, who tragically died of pneumonia when she was just aged 2 in 1920 – her body is so well-preserved that she looks as though she is still sleeping and will open her eyes at any moment.

Some of the other mummies have been so well preserved that they still have hair and fingernails, which is a very unnerving thing to see!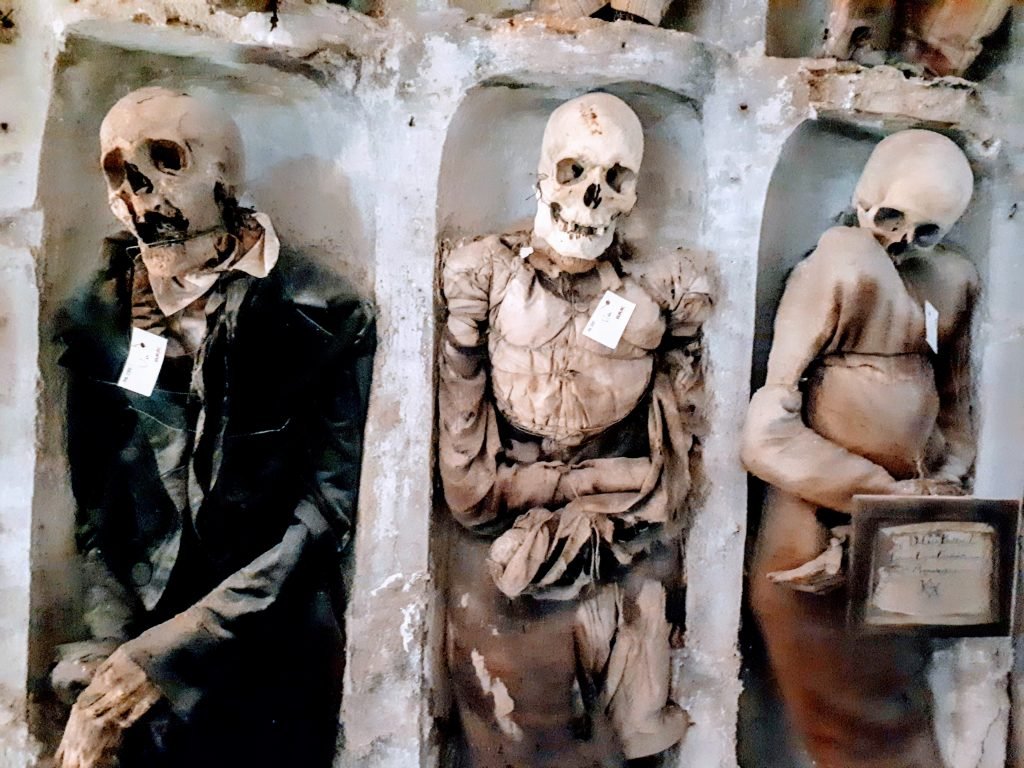 8. Visit Erice by cable car


The ancient town of Erice is one of the most popular places to visit in Sicily, and it isn't hard to understand why.

Widely heralded as one of the most beautiful villages in Italy, Erice is a fortified medieval village that towers over Sicily at 751m above sea level, sitting atop Monte San Giuliano.

It is often enveloped in a thick fog known as Venus' Embrace, and it is famous for its hand painted ceramics, confectionary, woven rugs and many churches.

The best way to get to Erice itself is by cable car from Trapani.

The journey only takes about 10 minutes, but the views are breathtaking.

Check out my full guide to Erice here.



9. The Castle of Venus


While you're in Erice, don't forget to pay a visit to the 12th century Castello de Venere, or Castle of Venus.

The castle you see today was built by the Normans, but before the castle was the Temple of Venus Erycina, Goddess of Fertility.

Venus has been worshipped in Erice since 1300 BC, and legend has it that Venus herself apparently used to bathe in milk in the well inside the castle!

Although it is possible to go inside the castle itself, the best way to experience Castello de Venere is to admire its majesty from the outside, from the viewpoint in the Giardino del Balio.



10. Take a Sicilian cooking class!


Discovering somewhere through its food is one of the best ways to understand a place, and learning how to make that food is even better.

Maria Catja is the face of Like Italians Do, and together with her family she provides intimate cooking classes where you will learn how to prepare and cook a traditional Sicilian meal before sitting around a large table with them in their mother's home to drink wine and enjoy a feast fit for a king.

Get in touch with them via their website to find out more.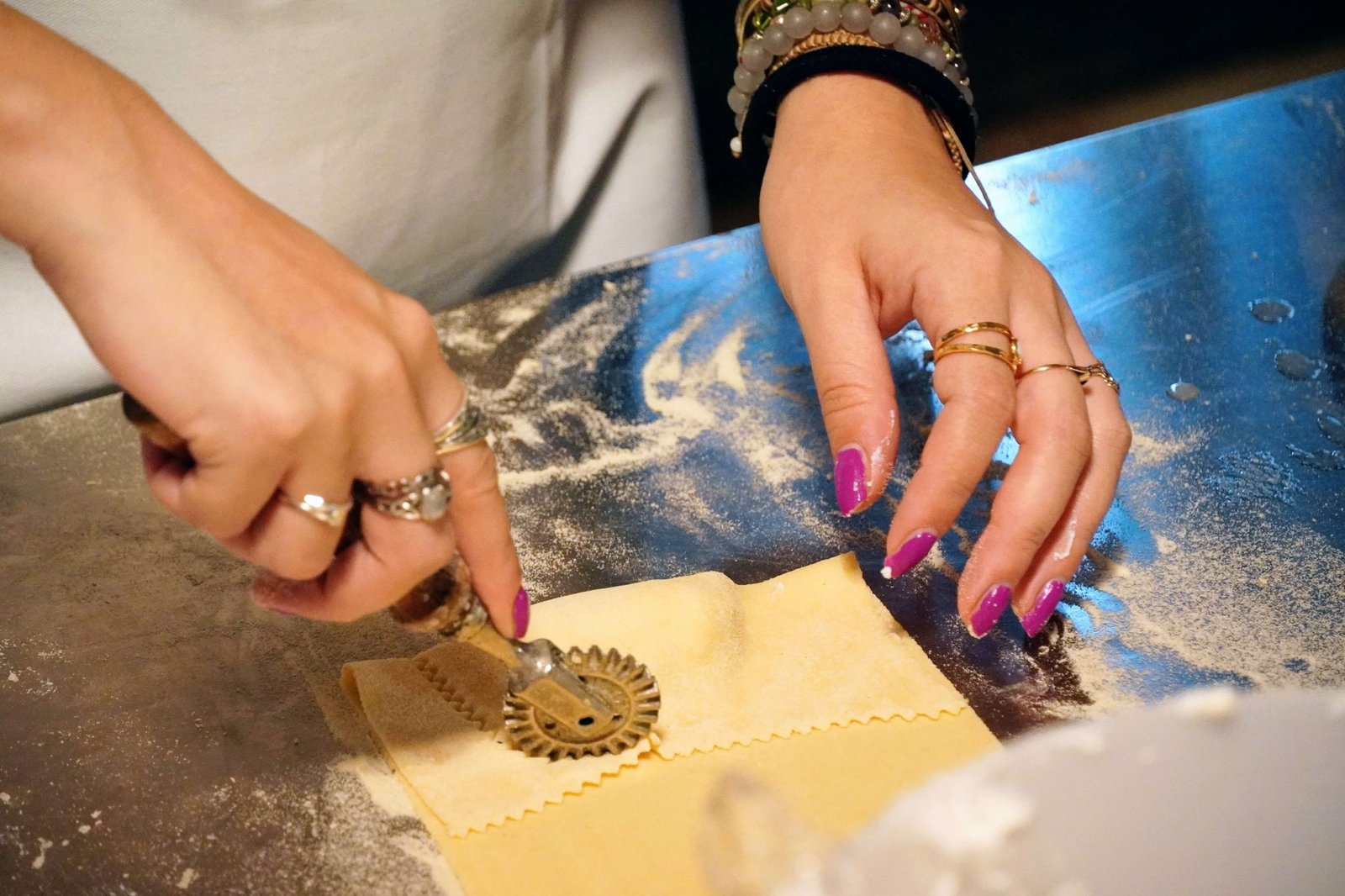 11. Eat couscous


You may not think of couscous when you think of Italian food, but Sicily is famous for the North African dish.

In fact, couscous is a staple in Western Sicilian cuisine, specifically the province of Trapani.

Sicilian couscous, or Couscous alla Trapanese, is traditionally made from hand-rolling durum wheat semolina into small grains and steaming them in an earthenware pot.

The dish is topped with fresh seafood and served with a rich fish stock seasoned with cinnamon, bay leaves, saffron and almonds.

If you're lucky enough to visit Western Sicily in September, you can even attend the annual Cous Cous Fest in San Vito Lo Capo!

The event spans for an entire week, with chefs from all over the world flying to Sicily to compete in cooking shows to impress the attendees with their various versions of the dish, with stalls selling 40 different couscous recipes, beach parties lasting all day and night, cooking classes and even Berber tents!

In the city of Trapani, head to Cantina Siciliana, where award-winning couscous chef Pino Maggiore prepares the dish from scratch every day.



12. Mazara del Vallo


Mazara del Vallo is a unique place, and one of my favourite places to visit in Western Sicily.

'A city suspended between East and West,' Mazara del Vallo is somewhere where you can meander down secret passageways in the Kasbah (the ancient Arab citadel), eat fish curry and samosas, see prayer mats blowing in the breeze as they hang out to dry, as well as visit local wine cellars, eat busiate pasta with red shrimp, and admire Norman churches.

If you want a taste of Morocco without having to leave Europe, head to Mazara del Vallo.



13. Favignana


Favignana lies just off the coast of Sicily and is the largest of the 3 Egadi Islands (the other 2 being Levanzo and Marretimo).

While you're there, be sure to visit the old tuna factory (now a museum), the villa where the influential Florio family used to live, and explore the island by e-bike to discover the best Favignana beaches.

Favignana island is just a 30 minute boat ride from Trapani, making it one of the easiest and best day trips from Trapani, and you can even visit a couple of islands in one day if you like!

This full-day cruise to Favignana and Levanzo includes lunch, swimming and time to explore both islands, along with commentary from your guide.

Check out my full guide to Favignana here.



14. Drink all the wine


I've written about Sicilian wine before, and it's no secret that I'm a fan, especially of the white Grillo variety that is so popular in Western Sicily.

One of the things that I recommend doing in Western Sicily then, is heading to Strada del Vino Erice DOC in Erice for a wine tasting experience.

The vineyards surrounding Erice have a special climate, with a high altitude, lots of ventilation, sunshine and a close proximity to the sea, which come together to create an organoleptic experience.

You will try 5 different Erice DOC wines, paired with an aperitivo plate of cured meat, cheese, olive oil, and sweet casatelle.

This experience costs just 15 EUR.



15. Party in La Vucciria


La Vucciria is one of Palermo's famous historic street markets, but although the market is not what it used to be, when the sun goes down it is a different story.

Piazza Caracciolo, the main square that makes up La Vucciria, comes alive at night, when street food vendors begin grilling meat and deep frying other Sicilian delights, makeshift bars pop up selling 1 EUR shots and playing reggaeton music, the African restaurant Ciwara explodes with traditional Senegalese and Gambian dancing, and the drinks begin to flow.

Buy a plastic cup of Sangue (blood wine) from the legendary Taverna Azzurra, soak up the alcohol with a sfincione, and look out for the man who drives around on a moped blasting tunes and balancing beer bottles on his head.

Read my guide to La Vucciria here.



16. Salemi


Salemi was actually the first capital of Italy (but only for 1 day!), and is a beautifully quaint, sleepy old village in Western Sicily.

There is an interesting anti-Mafia museum here (although the exhibit is in Italian), as well as a gorgeous 11th century castle offering panoramic views (Garibaldi Castle), and the pretty medieval streets that are synonymous with Italy.

Be sure to seek out some Pani di Salemi (Salemi bread), as it is quite possibly the prettiest bread you will ever see!



17. Agrigento


Agrigento is one of the best places to visit to see the ruins of the Ancient Greek civilisations that one ruled Sicily.

The Valley of the Temples is one of the largest archaeological sites in the whole of Italy and if you're an ancient history buff then this is the place for you!



18. See a play at Teatro Massimo


Teatro Massimo is the largest opera house in Italy and the third largest in the whole of Europe, so it's definitely one to add to your list of things to see in Western Sicily, especially if you're in Palermo!

Not only were some scenes from The Godfather III filmed inside Teatro Massimo, but Pavarotti himself has even performed here!

If you don't fancy going to see a show, you can see see inside the building, but it must be as part of a guided tour.

English language tours begin every 50 minutes (or thereabouts), between 9.30 and 18.00. Tickets cost 8 EUR and the tours last for around 30 minutes.



19. San Vito Lo Capo


Once a quiet fishing village, San Vito Lo Capo has flourished in popularity in recent years due to its stunning white sandy beaches, azure waters and sugar cube houses with hanging baskets and enticing smells wafting from the kitchens.

Stay for a few days and sun yourself on the 3km sandy beach at the foot of Monte Monaco, gorge yourself on fresh seafood and couscous, and enjoy the slow pace of life.

You can check out my full guide to San Vito Lo Capo here.



20. Zingaro Nature Reserve


If you love nature, adventure, beautiful scenery, and unspoilt beaches, you'll love Lo Zingaro Nature Reserve.

This protected area was the first ever nature reserve in Sicily, and to this day it is a completely traffic-free zone, and even cycling is not permitted here!

You can walk the easy 7km main trail from San Vito Lo Capo to Scopello, or explore one of the many hiking and walking trails that lead to sandy beaches and hidden coves.



21. Meet the Coral Master


Master jeweller and goldsmith Platimiro Fiorenza is considered one of UNESCO's Living Human Treasures and for over 50 years, he has specialised in creating what can only be described as masterpieces with the setting of Sicilian red coral.

He has produced pieces for the fashion house Fendi, and you can even find 6 of his works in the Vatican museum!

You can find his jewellery shop in Trapani (Via Osorio 36), where he not only sells his jewellery, but you can also see larger pieces which depict scenes from the bible, as well as a crown worth 80,000 EUR that was originally made for a Russian Tsar!

Towards the back of the shop is the workshop, where you might even be lucky enough to see the master at work!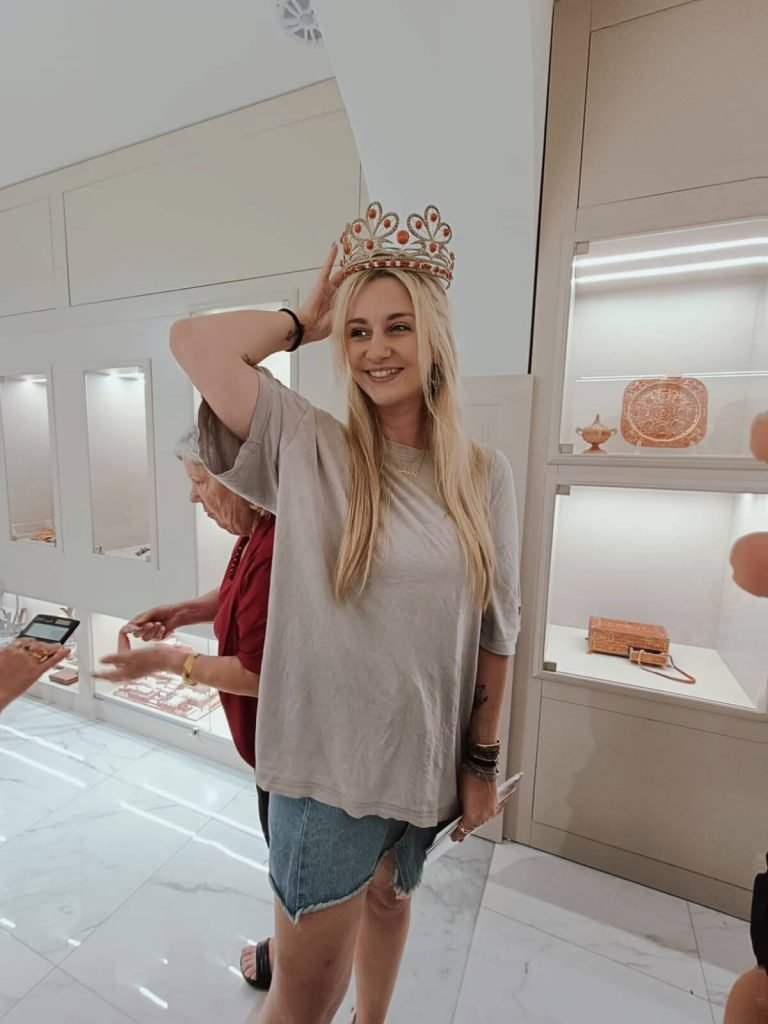 22. Marsala


You may have heard of Marsala because of its sweet dessert wines, but few people are aware that Marsala is actually a charming town in Western Sicily that is well worth a visit!

With a name deriving from the Arabic Mars'Allah (God's Port), we can see how important the strategic location of this town was in years gone by.

Today, Marsala is home to stunning Baroque architecture, paved marble streets, and of course, lots of wineries.

Fun fact – Marsala wine actually rose to fame thanks to an Englishman from Liverpool named John Woodhouse, who, at the end of the 18th century, discovered Marsala wine and began exporting it to England.



23. Have lunch in a vineyard


Castello Inici is an agriturismo venture that, from the summer of 2023, will allow tourists to enjoy lunches and dinners in their lush olive groves and vineyards.

We were lucky enough to be their guinea pigs and try some of their home grown wine and olive oil, antipasti and vegetarian pastas, and cassatelle, and I honestly can't think of how it could have been more perfect.

Visit their website to be kept up to date with experiences that they offer!



24. Scala dei Turchi


Scala dei Turchi, or the Turkish Steps, are a real bucket list experience in Western Sicily, and unfortunately, one that I have yet to tick off my list.

Scala dei Turchi is a white rock formation in the form of steps on the coast of Realmonte.

Arab pirates, known as 'Turks,' used to anchor their boats here while they robbed and pillaged surrounding towns – nice!

Today though, it is one of the most stunning natural wonders of Sicily, so you'd better get there early if you want a good Instagram shot!



25. Cefalu

Just over an hour away from Palermo (70km) is the stunning coastal town of Cefalù, which boasts both a golden sandy beach and an old town that could have been lifted straight from the pages of a fairy tale.

This ancient fishing port is one of the most stunning villages in Italy, and with its majestic Norman cathedral, medieval old town and caramel sandy beach surrounded by craggy rocks and turquoise waters, it's no surprise that many Italians flock here every summer to enjoy la dolce vita and unwind from their hectic lives.

You can read my full guide to Cefalu here.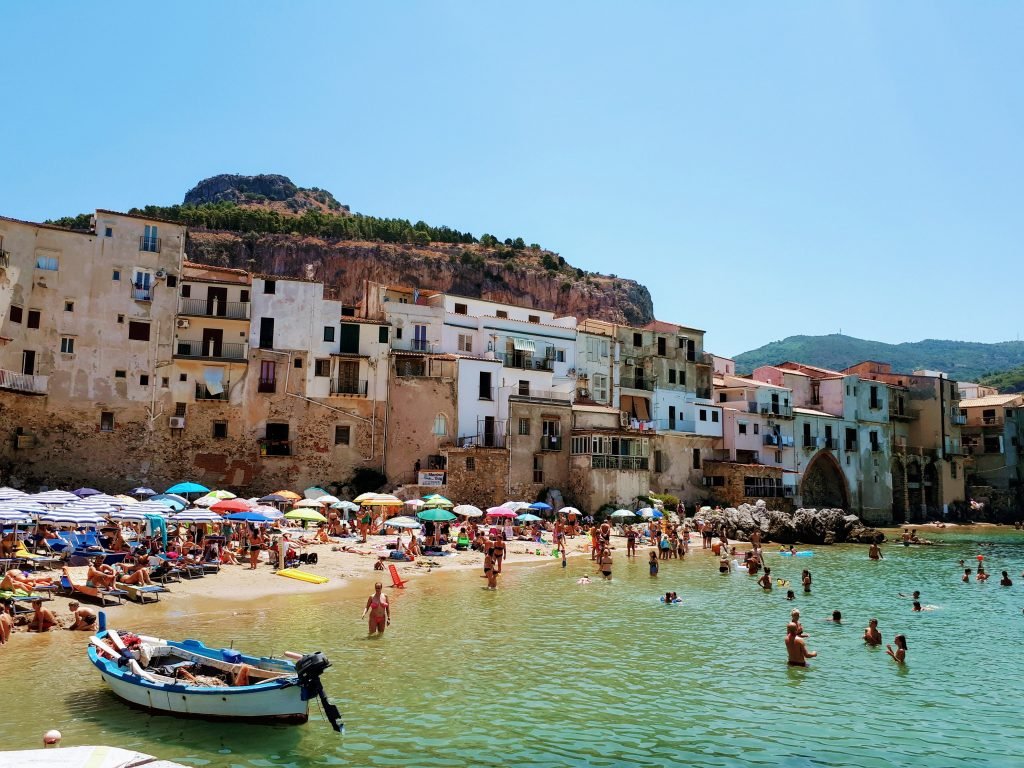 26. Discover Palermo's 'interesting' street food


Palermo's street food is considered to be among the best in Europe – however, some of Palermo's more unusual dishes may not be for everyone.

Something that Palermo is famous for is offal.

That's right – waste products or the innards of an animal.

Perhaps the most famous example of this is the pane ca' meusa, which is a sandwich comprised of spleen, lung and trachea – oh, and cheese!

You can also try stigghiola (sheep's intestines wrapped around spring onion and grilled on a BBQ) and frittula, which is waste product from calves (ground bone, scrap meat and cartilage) mixed with lard and ladled onto sandwiches.

I sampled all of these and more on my Palermo street food tour with Streaty (which you can read about here).



27. Have dinner with a fisherman in Castellamare del Golfo


Castellamare del Golfo is an absolutely charming town and well worth a couple of nights on your West Sicily itinerary.

A unique experience to try while you're there is visit the cultural 'Museum of the Sea' (UZZAREDRU) and dine with Mr Paradise (yes – that's really his name!), a fisherman whose family has been catching fish in Castellamare del Golfo for generations.

The museum is not really a museum as such.

It is really his old family home, stuffed to the gills (see what I did there?) with fishing equipment, nautical memorabilia, photographs of the family through the generations, and other miscellaneous 'sea' things.

If you reserve in advance, you can enjoy a dinner prepared by the fisherman's wife.

Think rich caponata, fried sardines, and salty anchovies, served with cheap wine from plastic cups in a truly authentic Sicilian atmosphere.



28. Mangiapane Cave


One of the most unique places to visit in Western Sicily has to be Mangiapane Cave (Grotta Mangiapane), an off-the-beaten-path village that hasn't been inhabited in almost a century, and functions as an open air ethnographic museum for people to learn about what life was like here in the past.

Researchers think that the cave may have been inhabited as far back as the Palaeolithic era, but it takes its recent history from the Mangiapane family, who dwelled in this cave village from the early 1800's until 1959.

It is actually thanks to a Mangiapane family member that the village still exists at all – after Rosario Mangiapane left to live elsewhere, the cave village was used for animals for 20 years or so, before a group of local volunteers spoke with Rosario, who agreed to let them transform the cave into a nativity for people to come and visit at Christmas.

While it is still home to a Christmas nativity, you can visit Mangiapane Cave at any time of year and see for yourself how life used to be for the family, peering into the little buildings to see reconstructed businesses including a tannery, cobblers, tavern, a barber's shop, and more.

There are also several animals here, including donkeys, geese, peacocks and chickens.



29. Ruins of Segesta


Situated in the middle of the countryside, the Temple of Segesta is beautifully preserved and offers gorgeous views.

You can also go and see the ancient theatre, which is located on the top of Mount Barbaro, 400m above sea level and would have held up to 4000 people in ancient times!

Like the old theatre in Taormina, it still hosts plays and concerts in the summer months.

The theatre is a 2km uphill walk from the temple.



30. The Old Town of Trapani


Trapani is a great place to base yourself when exploring Western Sicily, and with a unique blend of Baroque, Moorish and Greek architecture, sea on either side and a seemingly infinite number of palaces, churches and mansions, Trapani itself is incredibly charming.

The main promenade, Corso Vittorio Emanuele, is full of chic bars, cafes, boutiques and restaurants, as well as tonnes of majestic Baroque buildings, which includes the spectacular town hall, Palazzo Senatorio.

Other streets not to miss are Via Garibaldi and Corso Italia, and if you like churches, the 15th century Cattedrale di San Lorenzo (Cathedral of Saint Lorenzo), Chiesa del Collegio dei Gesuiti (Church of the Jesuit College) and Chiesa delle Anime Sante del Purgatorio (Church of the Souls in Purgatory) are definitely worth a visit.

Take a stroll along the city walls at golden hour for the best views.

You can read my full guide to Trapani here.



31. Tonnara di Scopello


This former tuna fishery is one of the most photogenic places in Sicily, and while it is now an elite hotel, but you can pay to sunbathe on its private beach.

While this might not sound very appealing, the Tonnara di Scopello is one of the most beautiful places in the whole of Italy, and being able to visit and enjoy its splendour is a real bucket list experience.

You can also admire it from afar on a boat trip from San Vito Lo Capo (the company I went with was called Hippocampus).



32. Cretto di Burri


The Cretto di Burri is a striking monument that sits on what used to be the village of Gibellina, before it was destroyed by the 1968 Belice earthquake.

This colossal, 80,000 square metre monument by Alberto Burri is one of the largest contemporary artworks in the world.

It represents the town of Gibellina, with each cement block taking up the area of a building that once stood there, meaning you can still walk the original layout of the streets.

Things that were left in the ruins – cars, clothes, books and toys – have been buried within the concrete, and so the site is an everlasting mausoleum preserving what once was.

The white colour represents the pale corpse of the city.

The Cretto di Burri is a seriously impressive monument, and is a great place to visit if you're into photography.

The town of Gibellina was rebuilt 18km away, and it is known today as Nuovo Gibellina.

It's worth paying a visit to go and see the Contemporary Art Museum of Gibellina, as well as the Montagne di Sale sculpture, which depicts fallen horses on a mountain of salt.



33. Visit Palermo's historic street markets


The historic Palermo street markets are not only a unique cultural experience, but they are also a gateway to the past, a place where you can buy the freshest and cheapest groceries in the city, and somewhere where you can devour fantastic street food.

Ballaro, Capo, and Vucciria are where you can find merchants singing in the Arab tradition that has survived for the last 10 centuries, Sicilian nonnas elbowing their way past you to get to the juiciest tomatoes, kids whizzing by on mopeds, and moody teenagers smoking weed on the sidelines.

The true multicultural nature of Palermo is most visible here, with cumin, coriander, and curry powder sitting alongside fresh honey, prosciutto, and olives marinated in every herb imaginable.



Posts you may find useful


Travelling in Sicily is not like travelling in mainland Italy, especially if the only places you've visited have been in the North of the country.

Below are some articles I've written about Sicily that may help you prepare for your trip.

Is Sicily Safe? All You Need to Know About Safety in Sicily

Sicilian Travel – Everything You Need to Know Before Visiting Sicily!

22 Classic Sicilian Dishes You Have to Try!

What Do Italians Eat for Breakfast?

17 Things Nobody Tells You About Living in Sicily



Western Sicily Itinerary | Final Thoughts


There are hundreds of reasons to visit Western Sicily, but if I'd listed them all here, we'd be here until next summer!

Whether you want to visit a charming hilltop village, indulge your cultural curiosities in art galleries and cathedrals, hike to remote sandy coves, or sip an Aperol Spritz while the sun sets along the coast, you really can't go wrong with Western Sicily.

That's about it for now, but as always, you can ask me any questions you have in the comments section below and I will get back to you!

Until next time,

XOXO


If you liked this article and would like to support my work, please click the button above to donate a couple of bucks and buy me a coffee. The ad revenue that I receive on this website is minimal, so support from my readers enables me to keep creating content that you (hopefully!) love to read.

Disclaimer: I visited Western Sicily on a press trip with the West of Sicily tourism board. Some of the activities I participated in were gifted experiences, but I was under no obligation to include any of them in this post. Some of the links may be affiliate links.