Wow, it's that time of year again.
This year I travelled to 4 new countries and revisited a further 3. That may not sound like a lot for a travel blogger but if you've been reading this blog for any length of time then you'll know that I tend to get 'stuck' in places, often spending months longer than I planned in any specific place (oh HI Poland, Cambodia, Montenegro). In fact, quite by accident, I ended up spending 5 months in Italy this year after originally intending to visit for a couple of weeks!

This year, my style of travel changed somewhat, and so did my attitude towards this blog. Although I did do some traditional backpacking, spending 2 months travelling around Ukraine, Moldova, Transnistria, Romania and Bulgaria, the majority of my time abroad was spent settled, paying rent by the month, hanging out with locals rather than backpackers, and actually spending my afternoons working (trust me, I'm shocked as well).

It's almost like I – gasp – grew up! (Lol, 'almost,' but not quite.)

So, if you want to hear about my 2019 and how I managed to spend another 7 months on the road (wow, I think 5 months in England is a record for me!), then just keep reading!



2019 Roundup – Another Year of Travel!


April 2019 – Ukraine, Moldova and Transnistria


After spending the first part of 2019 at home in Manchester, I booked a one way ticket to Kyiv, Ukraine. I'd visited Ukraine for a few days back in 2018 and fallen head over heels with Lviv, and so I was mega excited to get back out there and see what the cities of Kyiv and Odessa had to offer.

People back home tend to think of Ukraine as a war-torn, dangerous place, and if you ask anybody to describe what they think Ukraine looks like then they will typically talk about old Soviet apartment blocks and a whole lot of grey.

Ha! Not the case AT ALL. While some specific parts of Ukraine are unsafe (Donetsk oblast, Luhansk oblast and Crimea), the vast majority of Ukraine is totally fine to travel to, and as for Ukraine's appearance? Well all I can say to that is WOW.

With an infinite number of gold-domed Orthodox churches, Neo-Gothic architecture, white sand beaches and snow-capped mountains, Ukraine is hands down one of the most beautiful countries I've ever visited. Not only that, but Ukraine is insane, but like, in a really good way.

While in Ukraine I visited a secret restaurant, got set on fire by the bartender while drinking a series of 3 Absinthe shots, went to a toilet museum (?!), bought toilet paper with Vladimir Putin's face on it, and went to an open-air Soviet gym made entirely of scrap metal. I also feasted on oysters, caviar and foie gras for just a couple of euros, drank a lot of craft beer, and worked with two Kyiv-based tour companies (both female-owned, yay to women helping women) to promote their tours.

Ukraine is such a special country and it absolutely deserves more recognition. With Ryanair flying directly to Ukraine from the UK, I cannot recommend visiting Ukraine enough.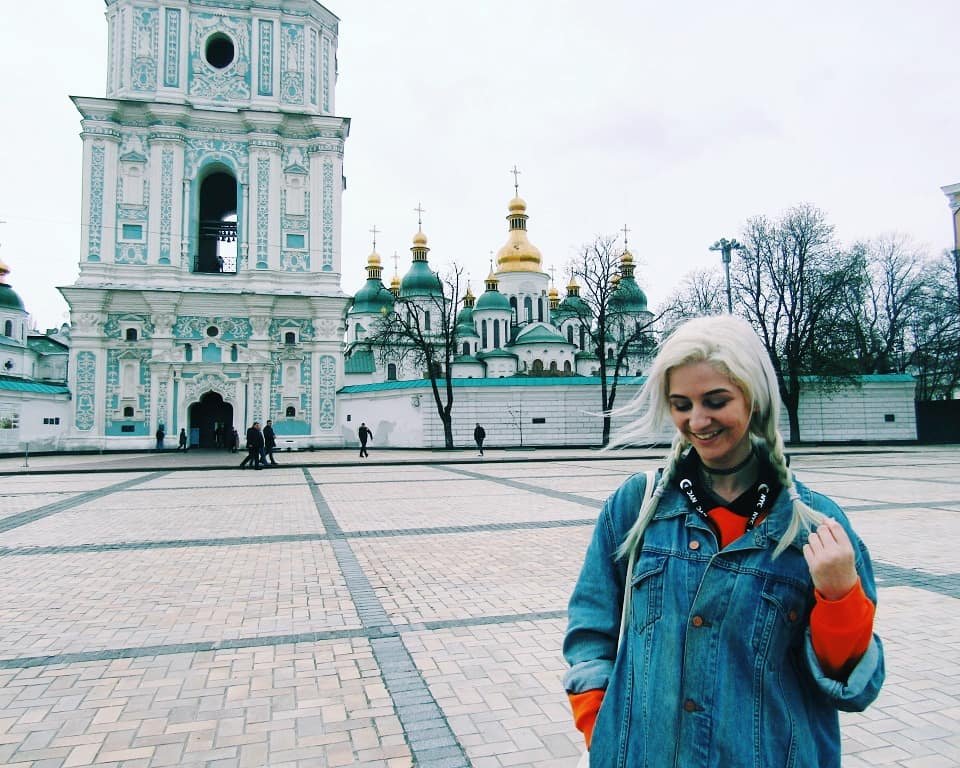 Next stop after Ukraine was the Republic of Moldova, where I stayed in the capital of Chișinău for a few nights. Both the poorest and unhappiest country in Europe, Moldova also has huge problems with human trafficking and corruption. Nevertheless, I was looking forward to visiting Moldova and learning a bit about Europe's least visited country.

I wish I could say that I loved Moldova but I just didn't. I only stayed in Chișinău so it would be unfair (and impossible) to judge the country as a whole, but I just didn't like it. Simply put, Chișinău is an ugly city without a whole lot to do. I am not BLAMING Chișinău for this, merely pointing out that it is not my favourite place. That said, would I return in the future to give it a second chance? Of course.

One thing that I did really enjoy while visiting Moldova was a trip to Cricova Winery, the second largest wine cellar in the world and the place where Vladimir Putin spent his 50th birthday! Moldova's wine is excellent, and incredibly cheap – I bought a fancy bottle from the winery itself for 5 euros. Yep. 5 euros.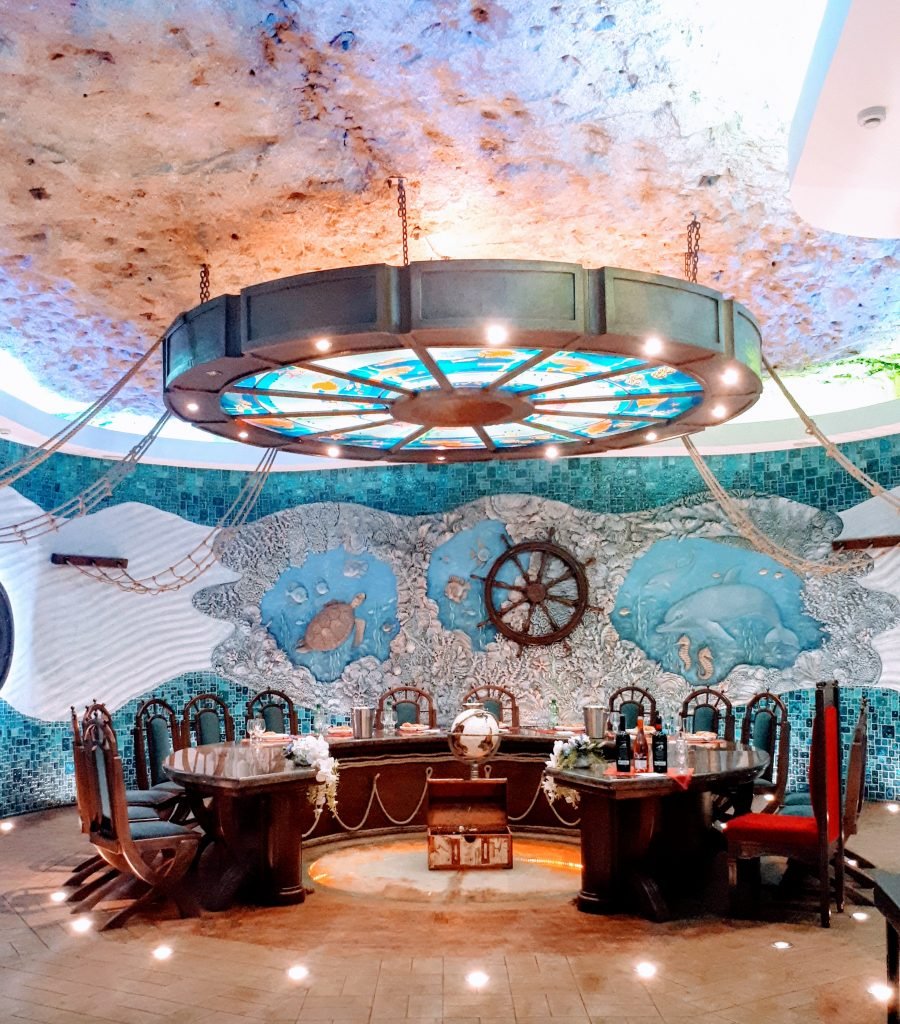 Next stop, and to date one of the best travel experiences ever, was a trip to Transnistria. While Transnistria is technically part of Moldova (no country in the world recognises it as an independent state), Transnistria has its own borders, government, currency, army, flag, police, postal system, national anthem and coat of arms. With a population of almost half a million, for all intents and purposes, Transnistria is its own country.

Visiting Transnistria was definitely one of the weirdest parts of my travel, as I've never been somewhere that felt quite so otherworldly. Going to Transnistria is like stepping into a time machine and going right back to the USSR (and trust me, the love for Russia is strong in Transnistria). Everywhere you look there are armed Russian troops (there to keep the peace between Transnistria and Moldova), people in Transnistria speak Russian, and there are statues of Lenin everywhere. I am SO glad I was able to visit Transnistria. I learnt a hell of a lot during my time there and it is an experience that I will cherish for a long time.

Blog posts:

Exploring Kyiv's Churches, Street Art and More!

Secret Restaurants, 11th Century Monasteries and Badass Statues in Kyiv, Ukraine!

Visiting Cricova Winery & Finding Putin's Personal Wine Collection!

Visiting Transnistria – The Country That Doesn't Exist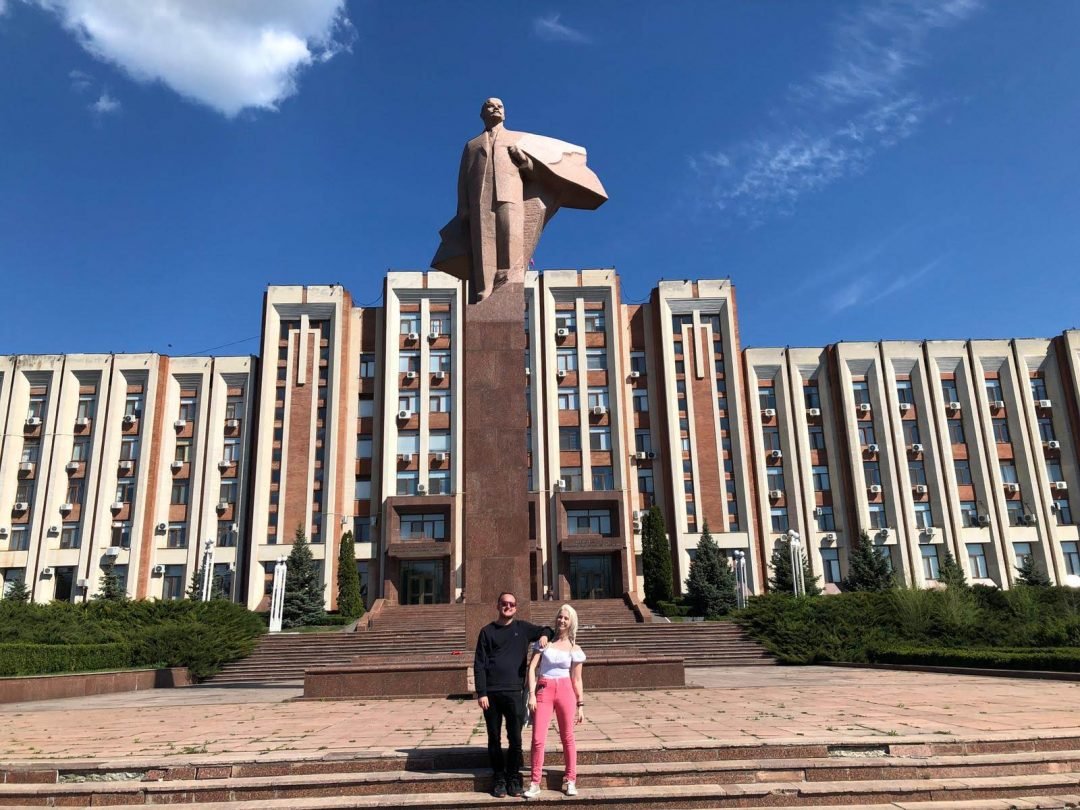 May 2019 – Romania and Bulgaria


May saw me exploring a further two countries that I'd never previously been to. I spent around 3 weeks in Romania where I visited Dracula's house in Transylvania, fell in love with beautiful Brasov, and partied hard in Bucharest where one of my favourite people in the entire world, Leanne, had flown out to meet me for a boozy long weekend.

I also explored the cities of Timisoara and Cluj-Napoca with some hostel friends and spent a few days in the seaside town of Constanta, where I drank a lot of rose wine and watched the Eurovision – bliss.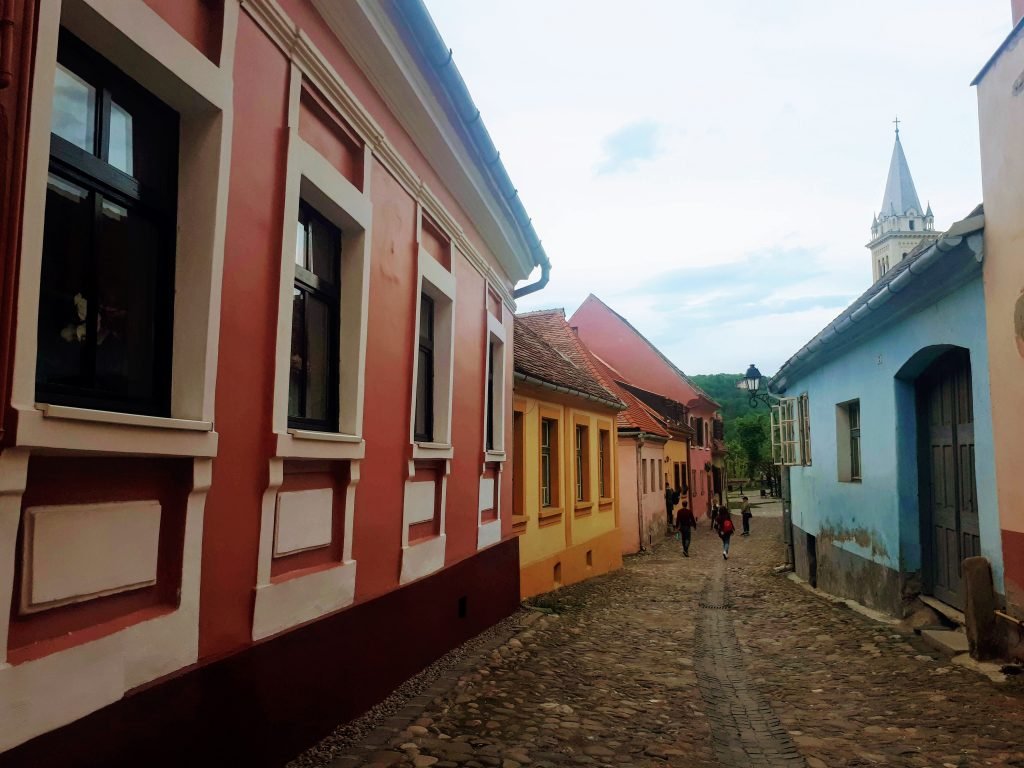 I then headed straight to Bulgaria with a few guys I'd met in Romania. I'd decided to try something wildly different to my usual travel style and had booked 3 nights at a fancy ass all inclusive beach resort. Yeah. You read that right. All inclusive.

I'd never been to an all inclusive in my life, and I've only ever stayed in hotels when the company I used to volunteer for paid for my accommodation. However, on learning that Bulgaria has 4 star hotels going at 25 EUR a night I was sold. I mean, 25 euros for a private room and unlimited food and alcohol? It might not be my usual scene but come ON. As luck would have it, the three guys I'd met in Romania decided it sounded like a pretty good idea as well, and so we all turned up together, stinky and sweaty, to Golden Sands Bulgaria.

For 3 days we ate ALL of the food, drank ALL of the alcohol, and enjoyed the fact that we were sleeping in king size beds as opposed to bunks in hostel dorms. 10/10 would all inclusive again.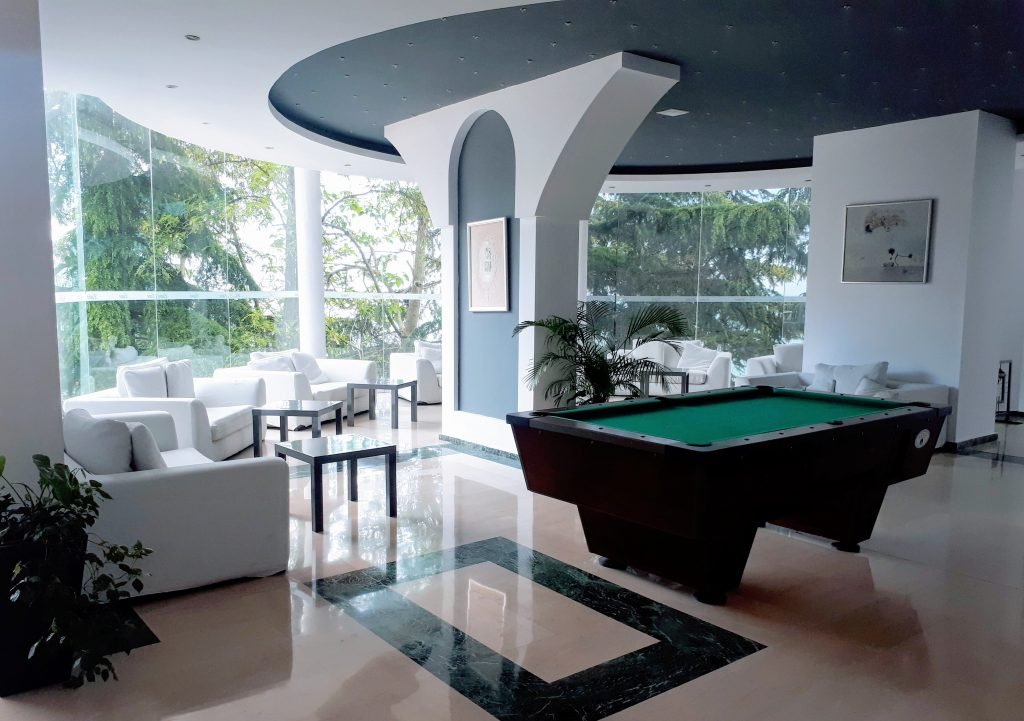 After my time in Golden Sands, it was back to backpacking and so I bade my new friends a fond farewell and headed off to Plovdiv, the European Capital of Culture 2019. Plovdiv was somewhere that I adored, and although I didn't meet anybody in my hostel, I spent a wonderful few days enjoying the cafe culture, soaking up the sun and getting a lot of writing done. Plovdiv then gave way to Bulgaria's capital, Sofia, where I stayed in a pretty awesome hostel (free dinner and pub crawls, yes pls), went on a FREE FOOD TOUR, and met up with one of my lovely Instagram followers, Boryana, who took the time to show me around her city (and go clubbing with me of course).

Blog posts:

Sighisoara – Exploring the Birthplace of Dracula

Plovdiv, Bulgaria – How to Enjoy the European Capital of Culture 2019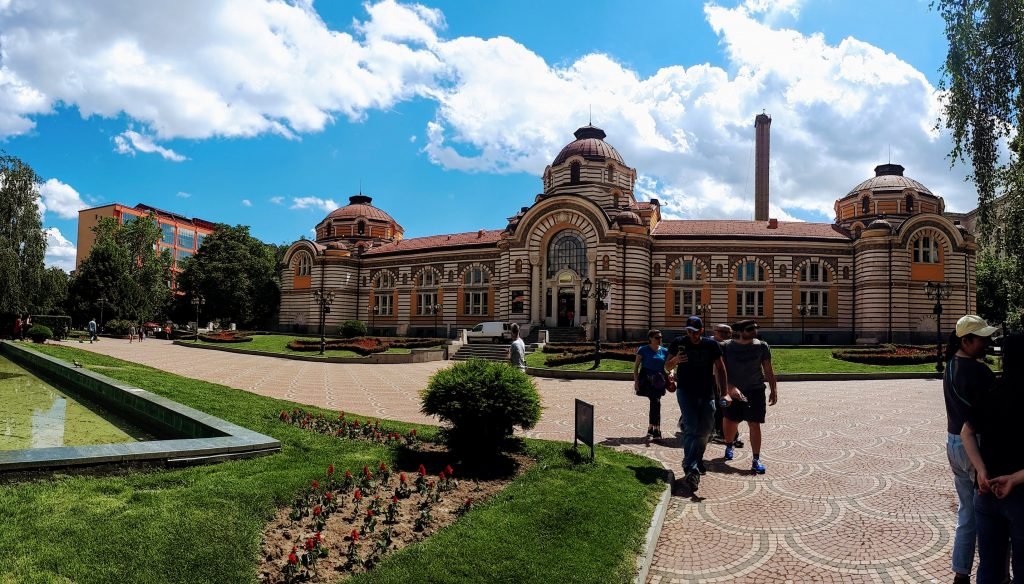 June 2019 – Italy and a Conference?!


The start of summer saw me flying into Slovenia where I met my wonderful blogger friend Helene, and together we drove (or attempted to, long story) to Trento in North Italy, for our first ever travel blogging conference!

Until Helene told me about the conference in January, I didn't even know that blogging conferences were a thing, but with talks on everything from SEO to Instagram, food photography to affiliate marketing, it was super fascinating. Not only that but I also got to talk to a lot of different tourism boards (which actually resulted in my first ever press trip to Hamburg, but more on that later!), and meet a whole host of incredible bloggers. Honestly, until Traverse I'd never made much of an effort to connect with people in my industry, but they're such a friendly bunch, I'm only sad I didn't meet everyone sooner! As is always the case with conferences (so I'm told!), we also got v drunk on copious amounts of free sparkling wine which definitely helped with the – ahem.- networking.




After the conference, Helene and I drove a little further South to Pisa where we enjoyed a few days of rest and relaxation post-conference. Our time in Pisa saw us eating lots of gelato, visiting some gorgeous nearby beaches, and wandering around the city with no real plan (as well as taking an obligatory selfie in front of the Leaning Tower of course). Only on our final night did we actually have a drink, deciding to go for a fancy meal out as a celebration of how great the past week had been (and as I hadn't seen Helene for 2 years before then, who knew when we'd next have a chance to do this?!).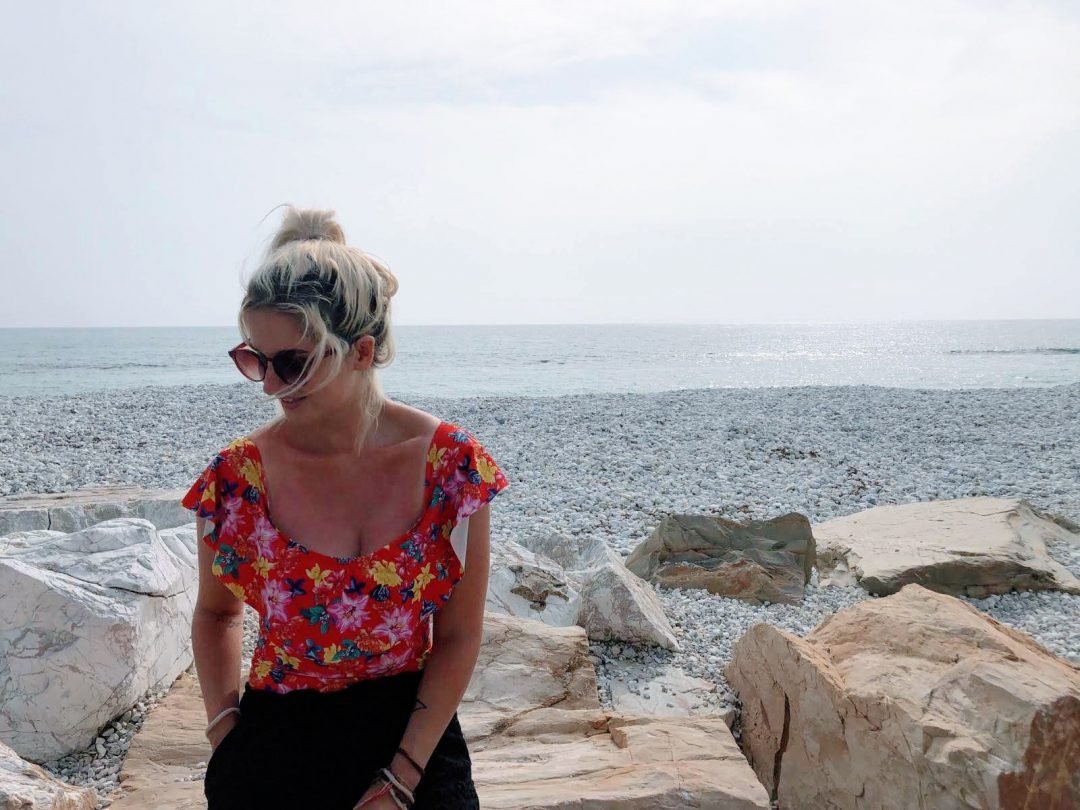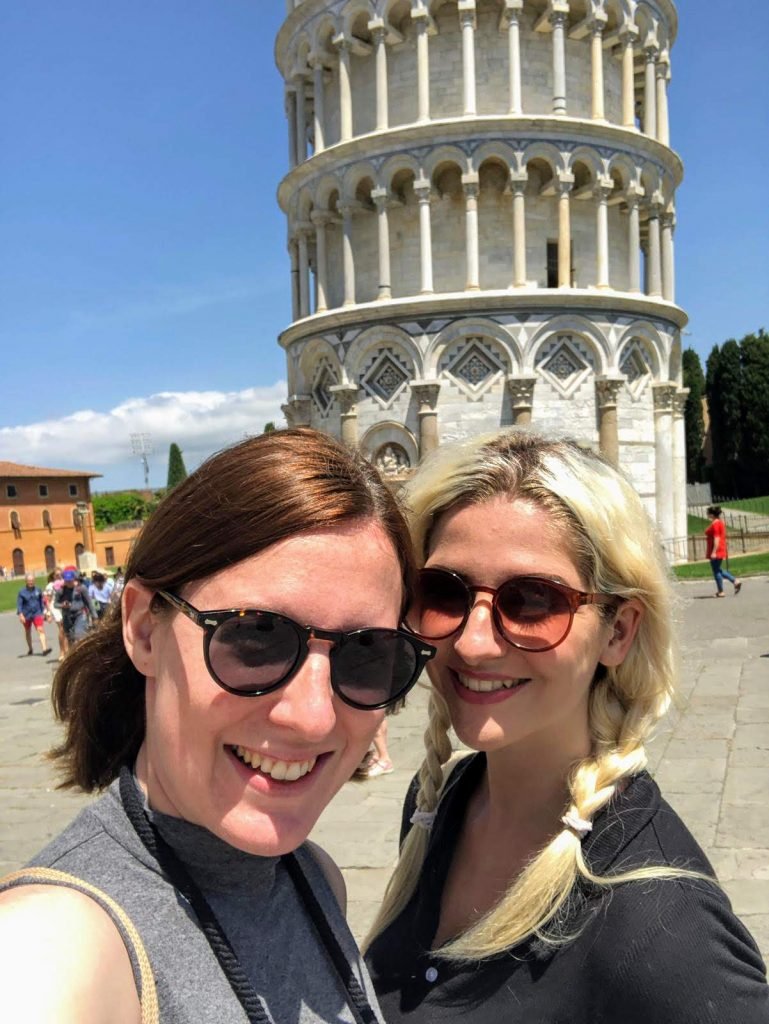 Next, I headed to the tiny hilltop town of Barga, Tuscany, where my auntie and uncle have been living for the past few years. I'd only been to Barga once before, so I was super excited to head back there again and see what had changed. As it turns out, not a lot! Barga is the same sleepy town that it was back when I was 19, and I really enjoyed my week there connecting with locals and expats, discovering all the best restaurants and having aperitivo parties and summer BBQs! I was also lucky enough to be in Barga for the Battle for Barga, an annual festival that reenacts the famous battle between Florence and Lucca for Barga, complete with lots of costumes, craft stalls and, uh, a falconry show?!

Blog posts:

Why Pisa Should Be Your Next Italian City Break

Is Barga the Most Charming Town in Tuscany?

Is Marina di Pisa the Perfect Tuscan Beach Town?

Wine Tasting in Tuscany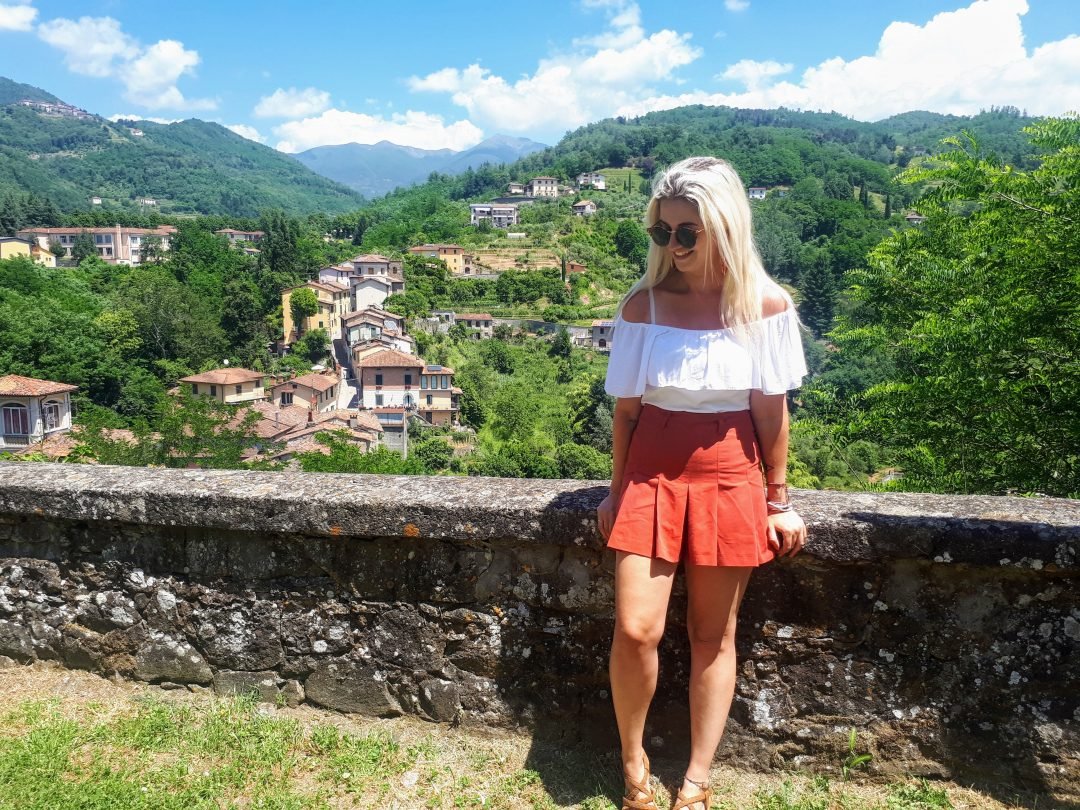 July to November 2019 – Italy, Italy, Italy, Germany and Malta


The beginning of July saw me popping back home to the UK for a lil medical thing (thank u NHS ily), before hopping BACK on a plane and heading straight back to Italy, this time to Catania in Sicily. Over the next 3 weeks I worked my way BACK up to Barga – I'd really found a slice of contentment in Barga, and after the Traverse conference, I was looking for somewhere that I could stay for longer than a few days and actually begin treating this blog as a business rather than a hobby.

First though, I had some exploring to do. The month of July saw me becoming acquainted with Catania, Castel Mola, Taormina, Cefalu, San Vito Lo Capo, Palermo, Bari, Matera and Naples – whew!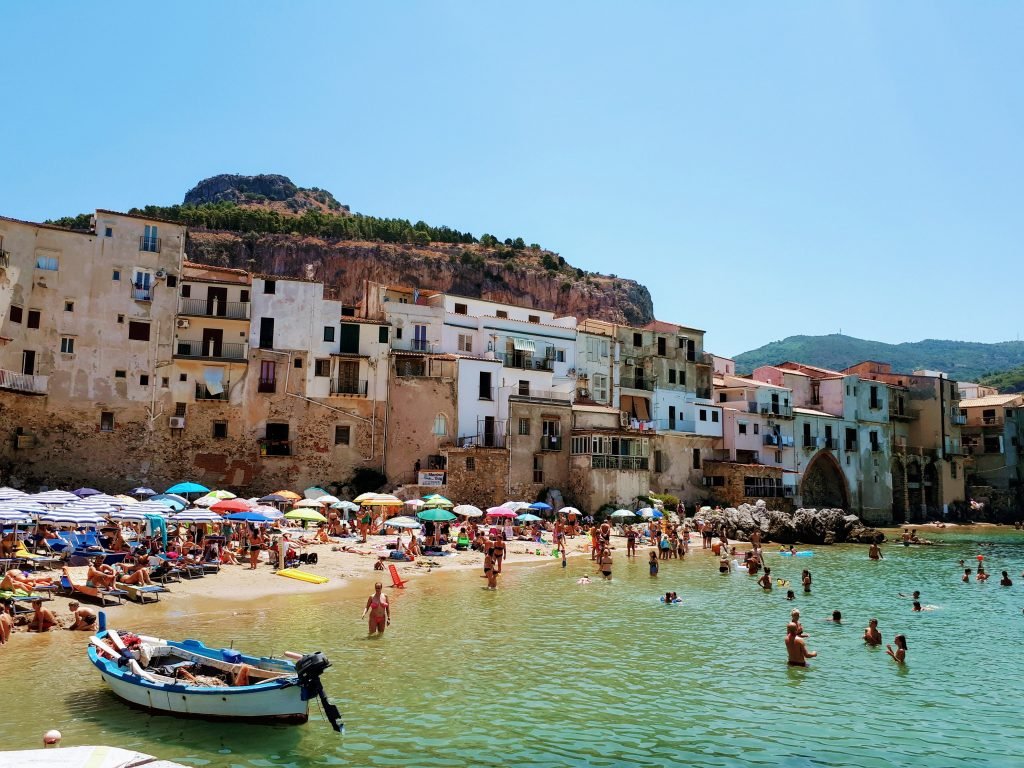 I had THE BEST time exploring the South of Italy, but I was definitely glad to get back to Barga, where my daily routine comprised of meeting my auntie's friends for breakfast each day, spending the day working outside my favourite bar, before spending the evenings eating, drinking and being merry.

I remained in Barga until late September, when I flew to Hamburg in Germany for my first ever press trip!

For those of you who don't know, a press trip is basically when bloggers, journalists and influencers are invited to an event or destination with the understanding that they will create content about said place. The wonderful team at the Hamburg tourism board put me and my blogger pals up in a swish hotel for a few nights and showed us the sights of Hamburg (not to mention giving us VIP passes to the annual Reeperbahn festival!). We were lucky enough to experience a performance at the Elbphilharmonie, receive a few cheeky backstage tours of some of Hamburg's best live music venues, and also try THE BEST PIZZA EVER (sorry Italy but it's true).




After Hamburg, I boarded a flight back to Palermo, Sicily, where I would base myself for the next 6 weeks. From the very first second that I stepped foot in Palermo back in July, I'd been hankering to return. Something about Sicily's capital just draws me in in a way that feels like coming home, from the gritty charm of the streets to the no-nonsense attitude of the Palermitani themselves, I had no problem creating a life for myself during my brief stint in Palermo. In fact, I loved my time in Palermo so much that I am heading back there in February, where I intend to plop myself down and create a home base for a good portion of 2020!




My last and final trip of 2020 was a quick 4 day visit to Malta with some friends from Sicily. Despite only having a short time there, we managed to explore a lot, and I was even lucky enough to reunite with some friends that I'd met years ago when I was living in Cambodia. Having Malta be my last travel experience of 2019 has left me on a real high, and now that I'm back in England for the next 2 months, I am excited to catch up with old friends, reestablish myself as a regular at my local, and wear all of the big hoodies that I own (I was not built for the cold).

Blog posts:

How to Enjoy Catania Sicily on a Budget

17 Awesome Things to Do in Catania

Castel Mola and Taormina – A Stunning Day Trip From Catania!

31 Things to Know Before Going to Italy

Why You Have to Visit Palermo

Palermo Travel Guide

Reeperbahn Festival Hamburg

Hamburg – A Musical Pilgrimage

3 Days in Malta – An Itinerary



2020 Travel Plans


As a girl who has never stuck to a single travel plan in her life, it seems futile for me to sit down and make any promises, either to you guys or to myself.

What I WANT to do right now is to spend a solid amount of time in Palermo, and use that time to improve my Italian, explore Sicily, and do a whole lotta writing about the magical little island that I'll be calling home.

However, I also want to do a lot of more 'off the beaten path' travels in 2020. My absolute DREAM would be to embark on a massive road trip through Georgia, Armenia, Azerbaijan, Iran, Turkmenistan, Uzbekistan, Kazakhstan and Kyrgyzstan before travelling through Mongolia and then taking the Trans Siberian railway back through Russia.

THAT WOULD BE THE DREAM, but I mean – a whole lotta things would have to fall into place to make that doable. Namely, I don't drive so this entire plan kinda depends on me meeting someone that has the exact same travel dreams as myself and fancies being the designated driver. Any takers?

Honestly, if I can visit 3 or 4 of the aforementioned countries in 2020 then I'd be happy. Let's just wait and see I guess!

Lastly, I just want to say a huge THANK YOU to every single one of you that reads this blog. Back in June, my goal before the end of the year was to get 10,000 unique visitors a month, but here we are, days before December 31, and I have long surpassed that, with my current stats sitting at around 27,000 (and 33,000 page views!)! That is INSANE you guys, and thanks to this, not only have I finally been able to implement ads onto my site and begin making some income from this blog, but it also played a part in me getting accepted onto the Hamburg press trip, as well as having my writing quoted by both The Philip DeFranco Show and The New York Times, giving my thoughts on Dubai to a BBC News journalist, and being interviewed on a podcast!

This blog began as a hobby, and while it definitely still is a hobby, it is slowly becoming a business that I hope to be able to go full-time with in the not too distant future. By the end of 2020 I hope to be making at least half of my income from this blog, meaning that I will be able to focus less on my freelance jobs and dedicate even more time to creating content for Travelling Jezebel <3

2019, you've been a dream, here's to another year of travel and blogging!